The most frequently asked question among atv riders is: what's the best tire to have on our machines?  
In the following lines, the Raven Media team presents what we believe to be the five best tires in each category: ATV and UTV. One thing you need to know is that, in general, we use six-ply for ATVs and eight-ply for UTVs. Here are our picks:
Top 5 best tires for ATV
Number 1: CST Stag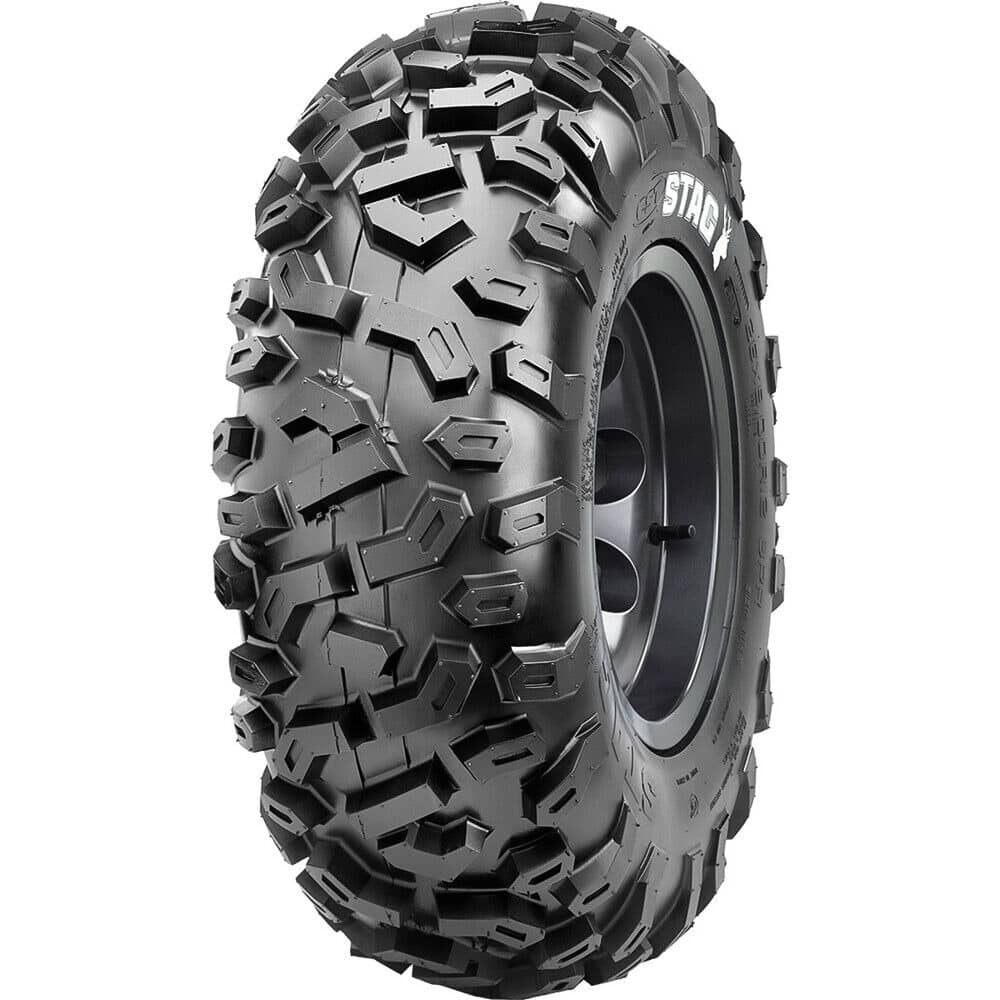 CST's Stag tire has a six-ply radial carcass for the toughest design. With an aggressive non-directional pattern and alternating studs that will bite and shed mud. It will make an excellent four-season tire because the rubber compound remains soft in winter. It performs very well in snow. Available in 12″ and 14″ sizes
Number 2: Maxxis Big Horn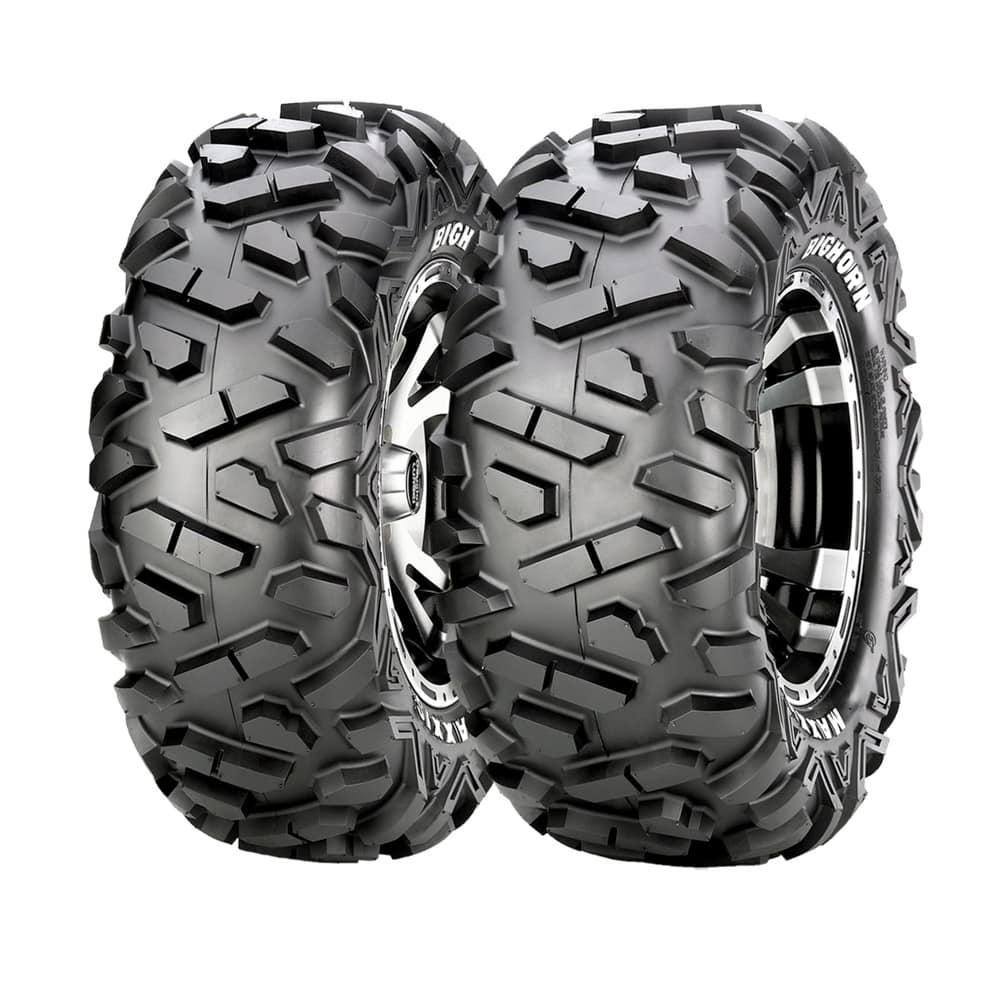 The Maxxis Big Horn 2 is probably the most popular and familiar to many atv riders. It's also the one that most inspires competition. Its six-ply radial construction and wide footprint will give you a comfortable ride on rough trails. What's more, the sole section has a flat shape that makes it roll well on snow. The Big Horn 2 has extra studs on the side to protect the sidewall and rim. Whatever the terrain, the Big Horn 2 is sure to satisfy. Available in 12″ and 14″ sizes.
Number 3: CST Ancla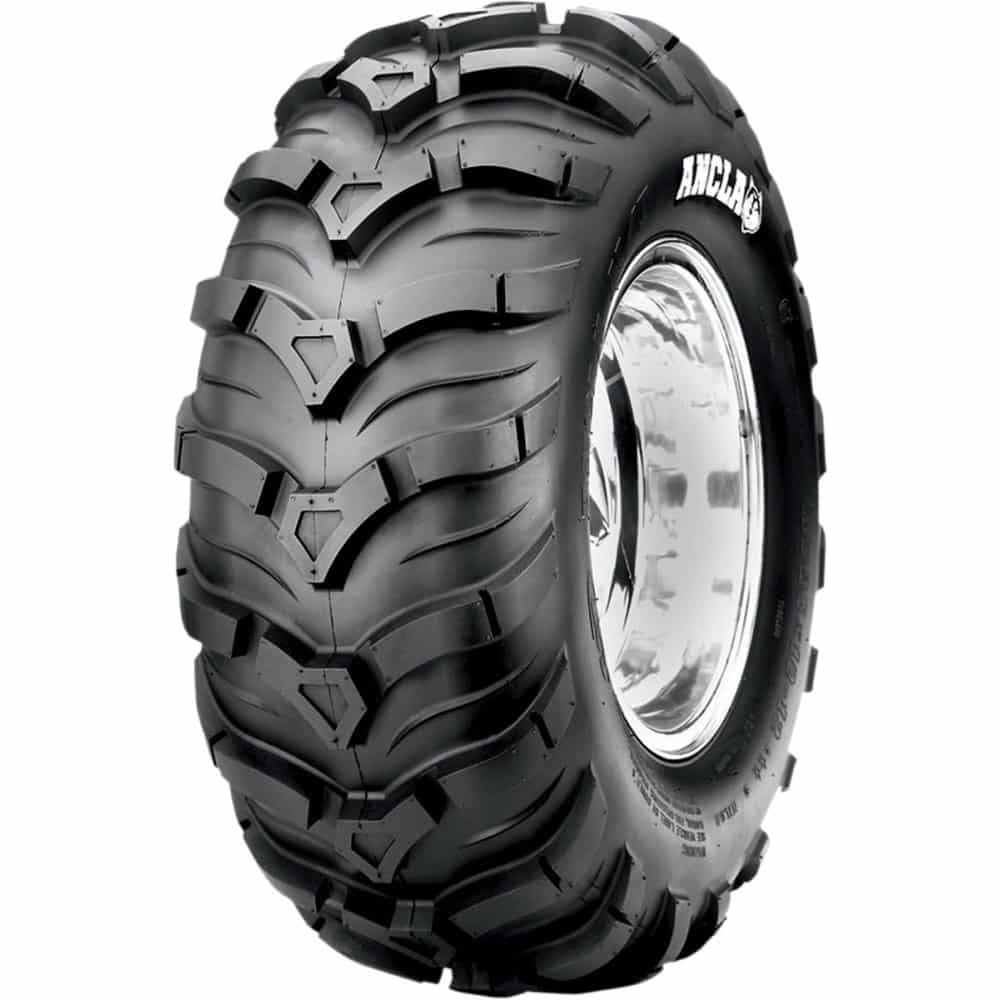 This tire is very popular with utility atv owners who often ride on federated trails. It's also one of the most economical tires to buy. With its aggressive look and six-ply structure, it ensures a comfortable ride with a definite resistance to punctures. Its excellent traction on all types of terrain will convince you, I'm sure. Available in 12″ and 14″ sizes
Number 4: ITP Blackwater Evolution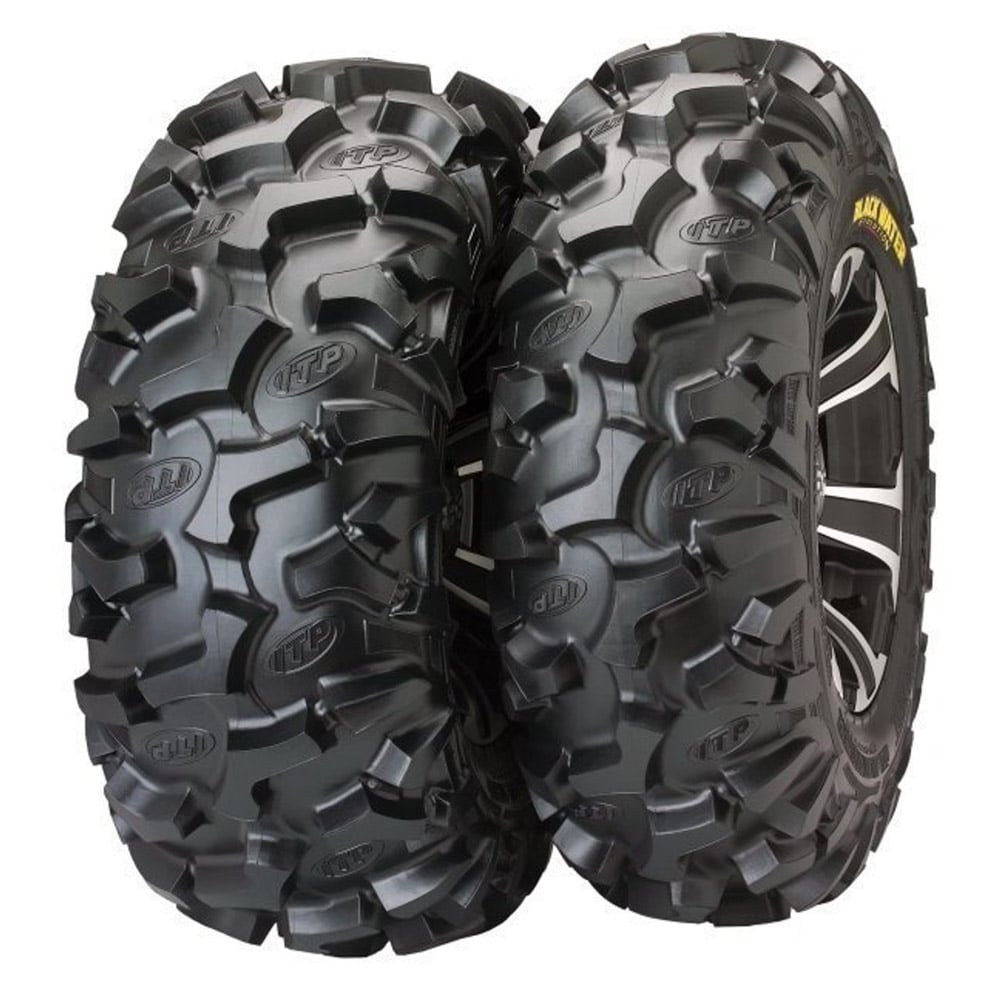 Another popular company in the at world, ITP has made a name for itself over the years. The Blackwater is very popular on the atv and itv thanks to its excellent quality. An eight-ply radial design with an all-new Tough Tread rubber compound provides exceptional wear resistance. The unique non-directional tread design guarantees amazing traction and a smooth trail ride. Available in 12″ and 14″ sizes
Number 5: Traxion Gripper Max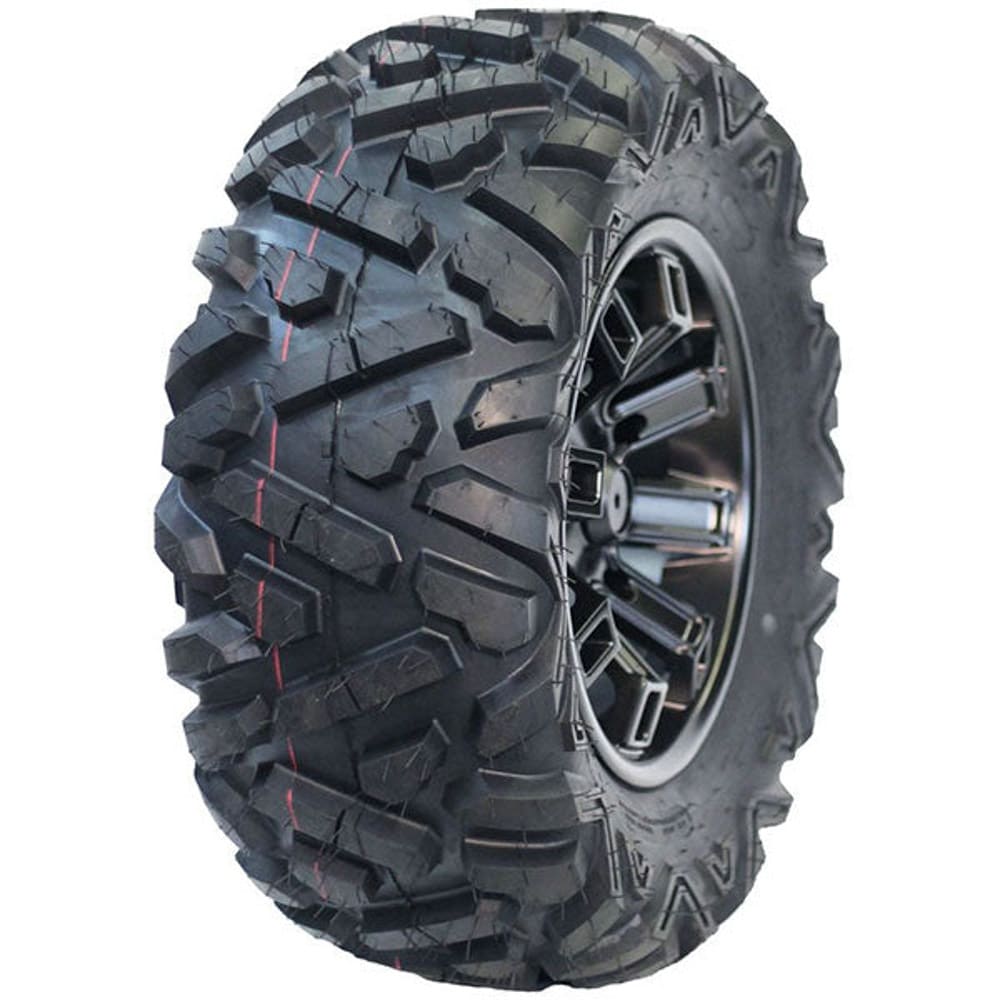 If you're looking for an indestructible tire with extremely long life, the Gripper Max is for you. Eight-ply radial casing for extreme use and non-directional tread for precise control. The Gripper Max offers ideal comfort and grip on all terrains. Available in 12″ and 14″ sizes. This is a three-season tire that is not recommended for winter use. In winter, however, Traxion offers the specialized Glacius tire, which performs very well on snow and in the cold.
Top 5 Best Tires for UTV
Number 1: STI Xcomp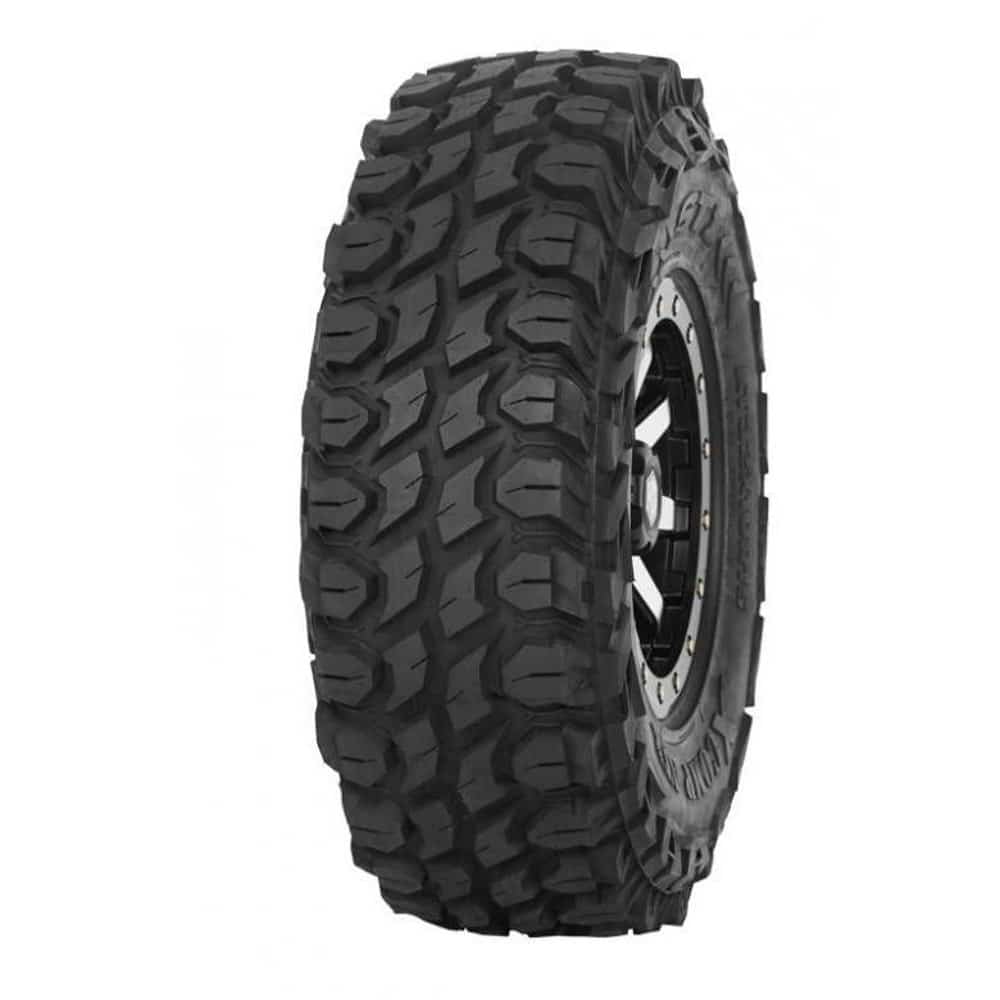 The Xcomp is a 10-ply radial tire with non-directional tread. It has an advanced construction for superior uniformity and with its large footprint, it will offer you perfect traction. Whatever the trail, the STI Xcomp will absorb it perfectly. Rugged, stable and durable. Available in 14″ and 15″.
Number 2: AMS M1 Evil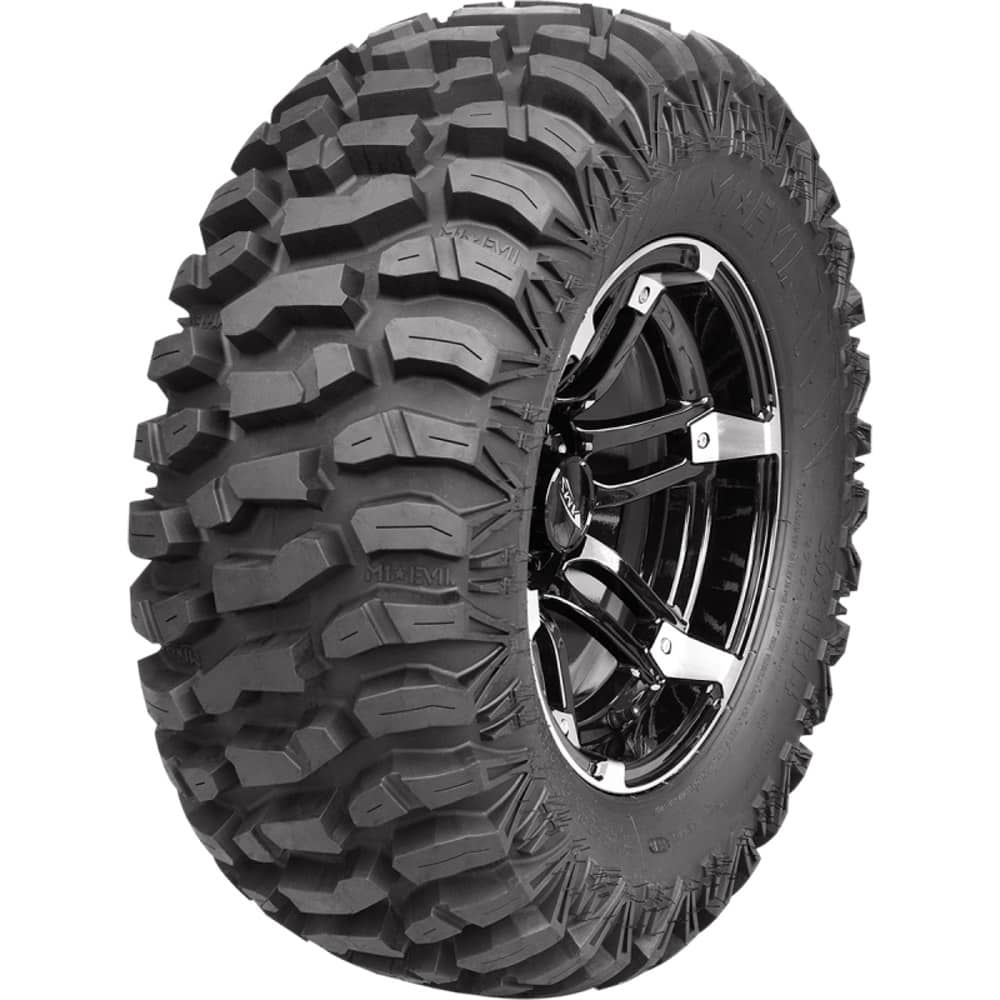 The AMS M1 Evil is available with a 6- or 8-ply radial carcass for added durability. The studs are one inch long for perfect use on trails and rough terrain. Its natural rubber composition increases puncture resistance. Developed with a special long-lasting compound, it will provide excellent protection against wear. Available in 12 and 14 inches
Number 3: BFGoodrich KM3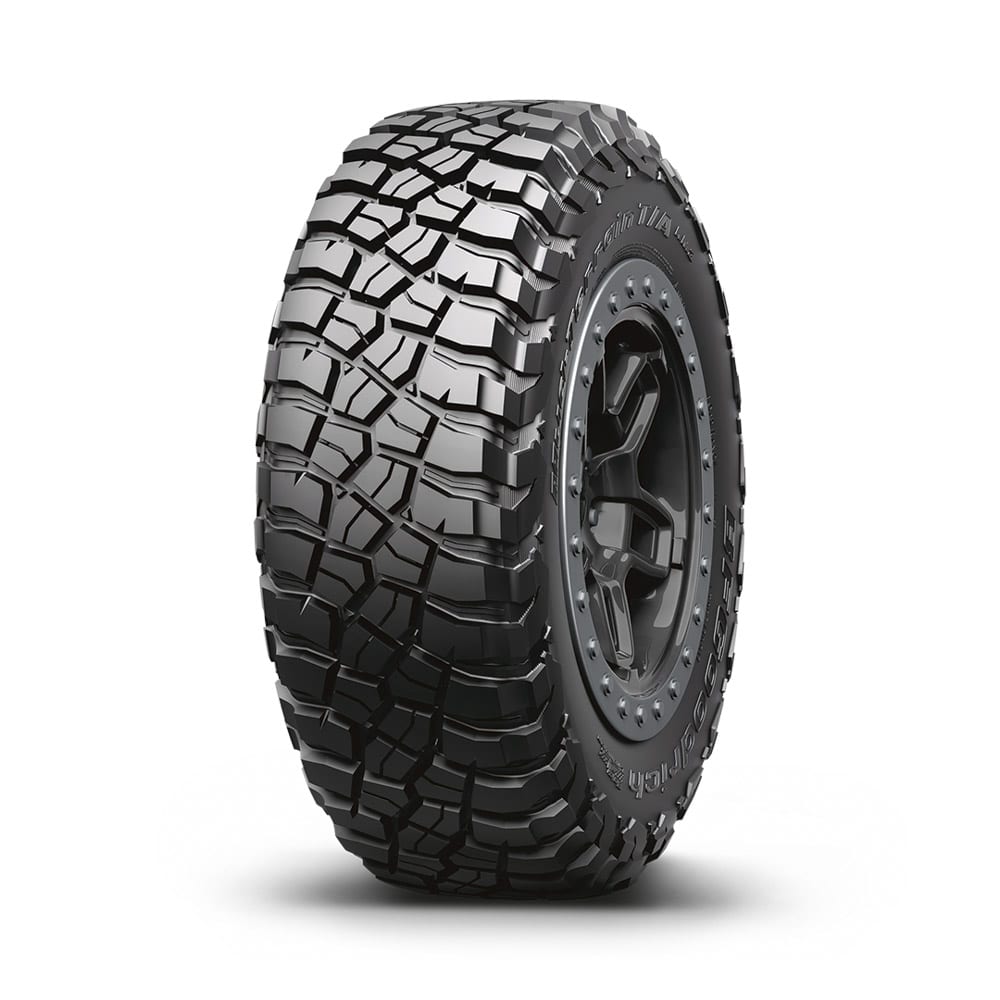 BF Goodrich needs no introduction. So don't be surprised to find it in the off-road market too. With its eight-ply casing, the KM3 will surprise you with its smooth ride in all conditions. It's designed for mud with a special tread and will have remarkable grip at any angle. If you're in the mood to climb smooth rocky ridges, don't worry, the BF is also designed for this kind of climbing. It's available in 15-, 16-, 17-, 18-, 20- and 22-inch sizes! This is a three-season tire, not recommended for winter use.
Number 4: Maxxis Carnivore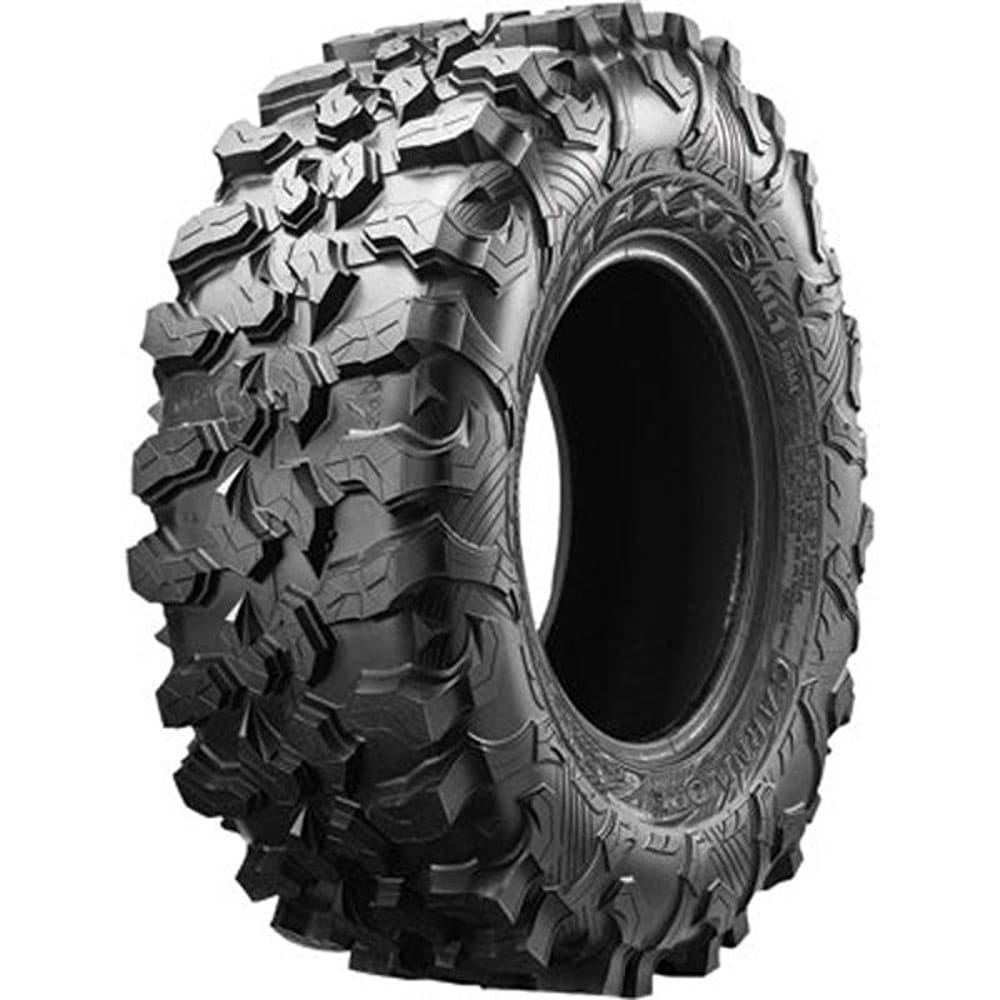 The Carnivore is a high-performance all-terrain tire with a knotty tread for excellent traction. No matter what trail conditions you're exploring. Whether it's mud, rock or large roots, it'll get you through with ease. Its eight-ply radial design guarantees astonishing durability. Available in 14″ and 15″.
Number 5: Traxion Alpha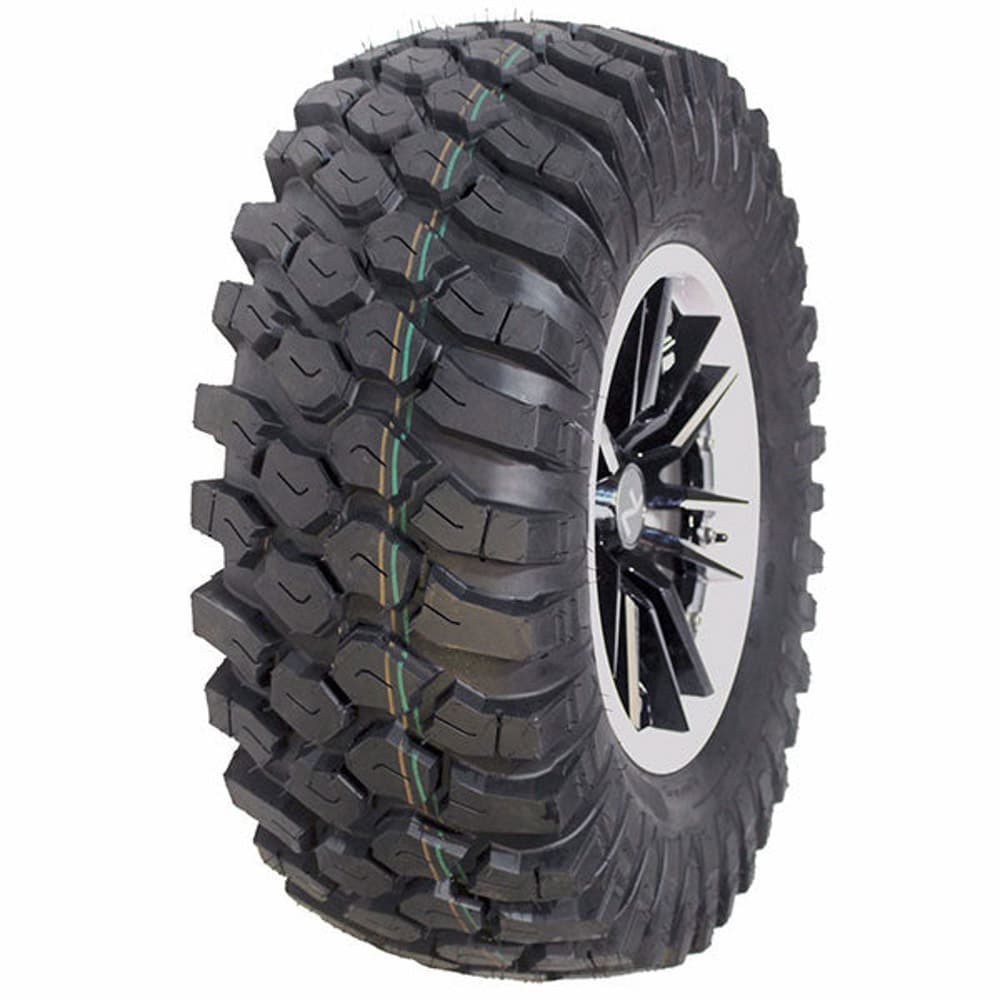 The Traxion Alpha is a high-performance eight-ply tire with a flat tread. Its unique rubber compound guarantees maximum grip and precise cornering stability. The one-inch studs will get you out of mud and sand ruts with ease. It's also extremely durable, so you'll be happy with it. Three-season tire, but not designed for our Canadian winters. Available in 12-, 14- and 15-inch sizes.
In conclusion:
Frankly, with all the tires available on the market right now, it's hard to pinpoint the best ones. But based on my research and the help of salespeople in various stores, I've come up with this top five via the responses I've received.
Enjoy the ride
Louis Gagnon Columnist
Photo: website