Riding an all-terrain vehicle (ATV) is an important activity for many people. Trail riding can be an extremely rewarding experience if you are certain that several key factors have been taken into consideration before stepping into unfamiliar territory. In fact, you should never risk venturing onto totally unknown trails. There are thousands of kilometers of federated trails across Canada, so the first thing to do before setting out on a trail is to visit your local club's website for more information on possible tours in your area.
First and foremost, no one should ride an ATV without training, proper supervision, protective equipment and a full understanding of potential hazards and how to deal with them. The best way to enjoy a fun and relaxing ride is to have someone share their knowledge of a known route and be willing to take you along. That way, there's practically no risk of getting lost, less risk of getting stuck against obstacles your skill level doesn't allow you to negotiate, or of finding yourself unwillingly in terrain where your presence isn't welcome.
For this reason, it's a good idea to share all the details of your recent excursions with other ATV enthusiasts on the various ATV platforms on the web or in any other way. After all, when you find a really exciting trail, sharing the news with your friends and other ATV riders is a gratifying thing to do. The ball is surely going to be in your court sooner or later.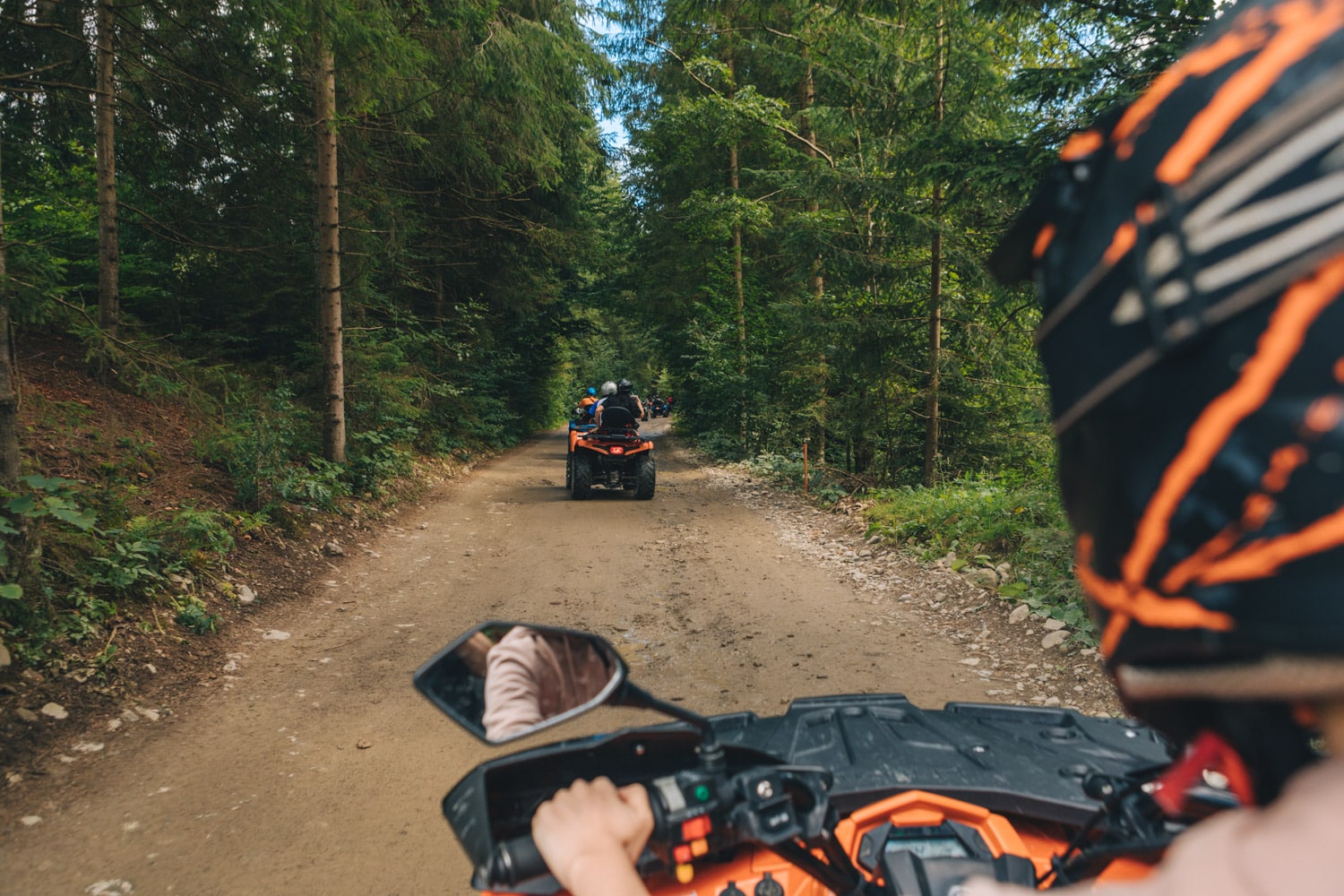 What you might need
A minimum of cargo space should be available when taking a ride on a long trail. If you're using a sport quad without cargo space, bring at least one backpack. There are a few items that don't take up much space and can save your vehicle from real problems. If it's not equipped with a winch, tie-downs can be useful to get you out of a mud hole or serve as a tow rope.
Tie-down straps can be useful in a variety of emergency situations. Bring a small bicycle air pump (mountain bike tires need little pressure, so they can be quickly re-inflated with a small hand pump), as slow leaks are common on more aggressive rides, and even more so if you cross a lot of rocky sections. Deformed rims are often the cause of tire pressure loss. Your ATV should have its own basic tool kit; make sure it's under your seat. Most important of all is the clothing you wear. Appropriate protective clothing includes boots, a proper coat or long-sleeved sweater, long pants, gloves and good eye protection.
Always wear an ATV-approved helmet. Research shows that a properly fitted helmet can reduce the risk of serious head injury by more than 80%. Riding without the right equipment can be not only very uncomfortable, but downright dangerous, even fatal in some situations. In cold weather, always prepare for the worst. It's better to stop and add a layer than to start freezing when the temperature drops rapidly and you have no choice but to suffer. Of course, the most important precaution you can take is to maintain your ATV properly. Make sure it's in good working order. Never ride a vehicle in need of repair.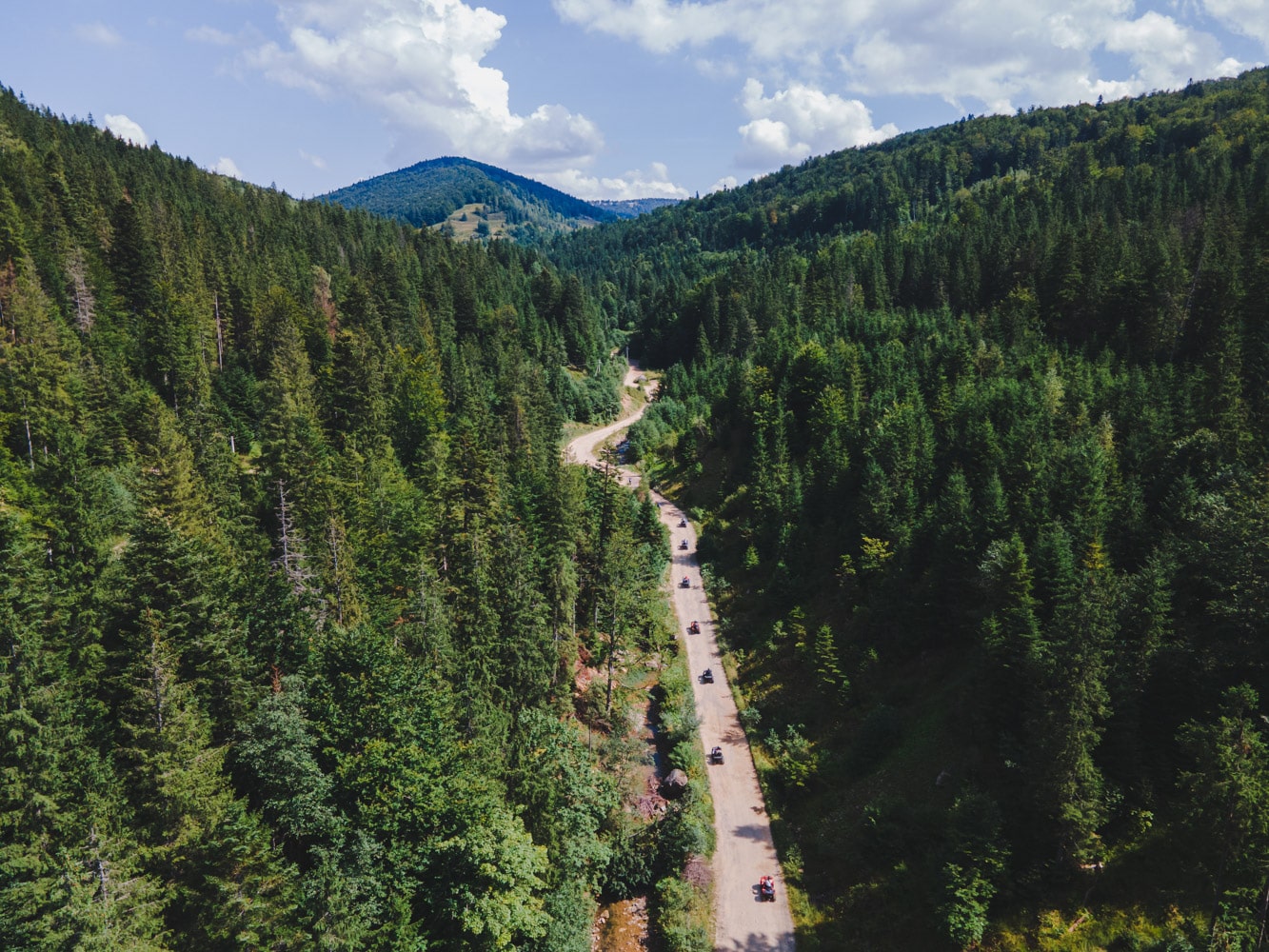 Ride for a long time, but stay close by
If you're a beginner, it's best to stay reasonably close to home or to service points that can help you out in case of trouble. Contact your local club or organization, and they'll give you the best possible itineraries according to your level of experience. By starting out this way, you'll be able to take full advantage of the trails and beautiful scenery in safe locations.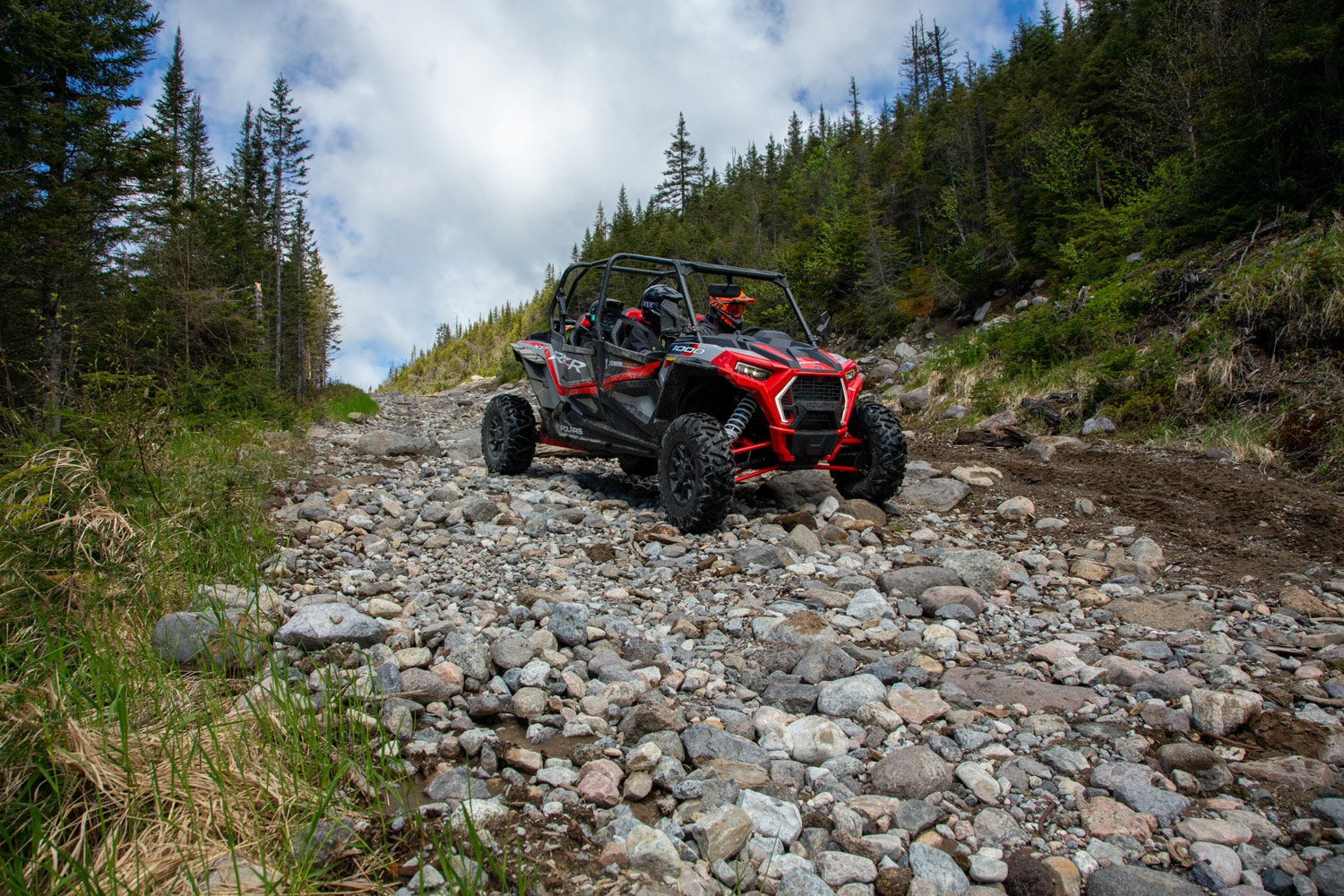 Venturing into the unknown
Away from home, there are many other factors to consider, and the first thing to do is to inform yourself as thoroughly as possible about everything there is to know about the area. In unfamiliar territory, be even more cautious than usual. If you and your friends are far from emergency services, have plans B and C in case of breakdown or accident. Ideally, you should ride with someone who knows these trails well. If not, at least try to talk to any quad riders you come across. It'll be easier for them to tell you about trail conditions, and you'll know what to expect.
In hunting areas, certain trails may be closed for obvious safety reasons. So it's essential to have a map of the local trail network. As you're farther away, you'll obviously be away for longer. Make sure you take enough things with you; draw up a checklist so you don't forget anything. If you're not sure whether a trail or area is open to ATV users, don't use it. Wait until you've obtained a green light from the owner or a legal authority before riding there. Far too many ATV enthusiasts have given the sport a bad name by trashing private property or farmland. You should always make sure that the area you choose is commonly used. Enjoy the natural environment while respecting it. Always inform someone of your destination and approximate time of return.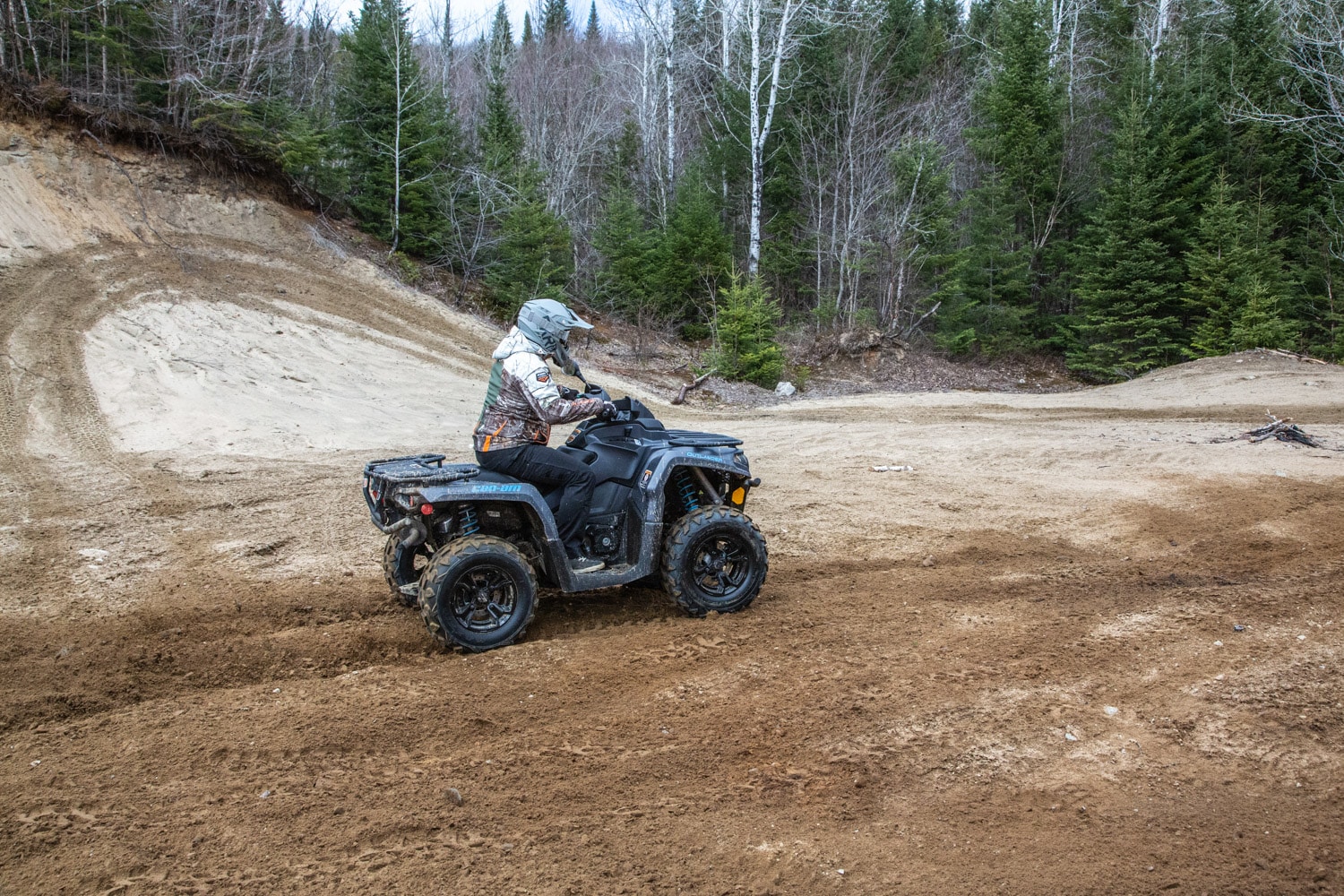 Another precaution to take before stepping out on the trail is to know your insurance coverage.
With this knowledge, and others that you'll learn a little more after each outing, your hikes can become unforgettable memories.
Take care on the trail!