Endless adventures
Capitalizing on the undisputable success of their snowmobile helmets, CKX presents its very first motorcycle helmet entirely and exclusively designed and developed by the CKX team. Discover the ATLAS, a revolutionary adventure motorcycle helmet.
Unique features. An exclusive CKX Concept.
In addition to outstanding comfort, this helmet stands out with many well-known features from CKX helmets. One of these unique CKX features is, of course, the removable muzzle. When lowered or removed, it maximizes the airflow to the face. The CKX Atlas is the first helmet in its category with an expandable peak. This allows for custom shading and additional protection from debris and glare. With an exceptional field of vision, the shield can be removed in just a few seconds without any tools, thanks to the patented ratchet mechanism.
Configure your helmet faster.
Being highly versatile, the Atlas enables you to answer any call for adventure. Customize the helmet to suit your specific needs with incredible ease and speed. Replace the shield with the CKX 210° goggles for Enduro riding. Remove the peak and wear only the shield for long high-speed rides. Going from paved roads to forest trails has never been so instinctive.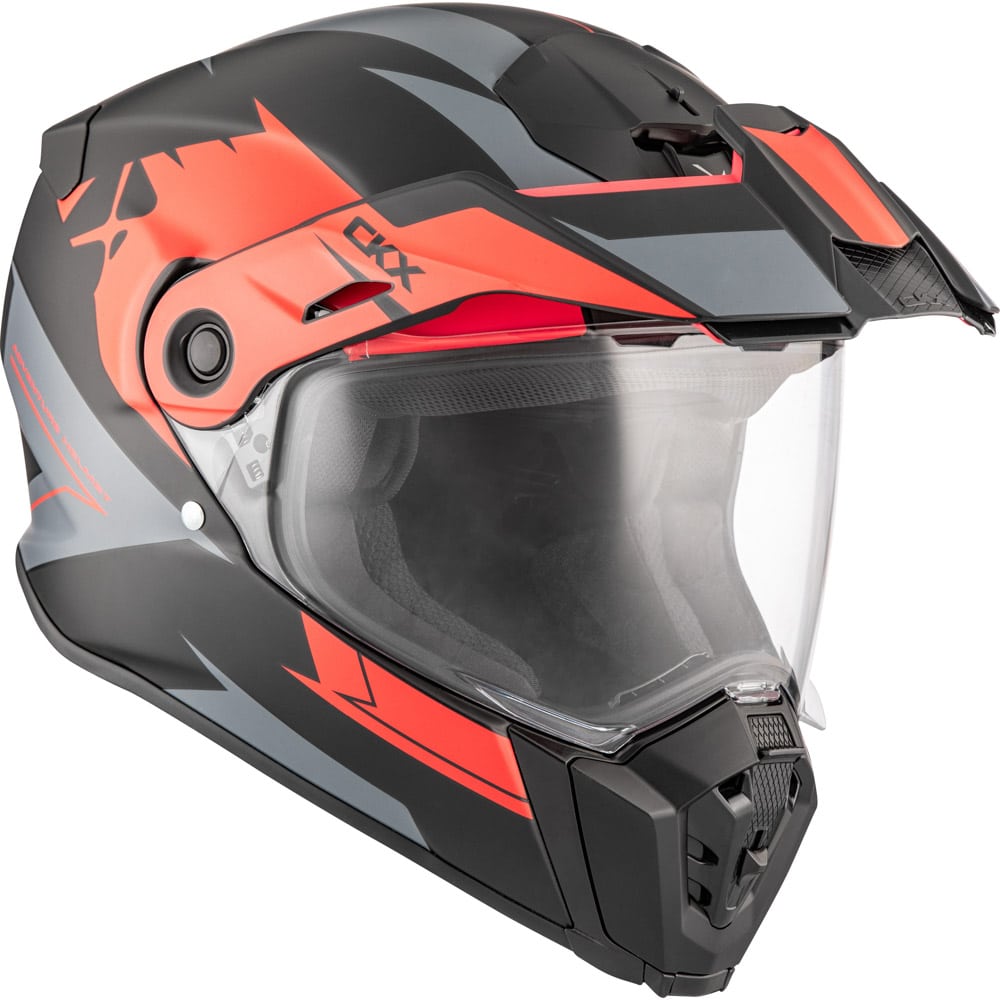 Available soon
The CKX Atlas will be available at Kimpex dealers in the spring of 2023.
For more information on the CKX Atlas, please visit the CKX Atlas page.
Explore your country. Ride at your own pace. Choose endless adventures.
About Kimpex
With its 2 distribution centres and over 95 000 products available, Kimpex is the Canadian leader in the distribution of parts and accessories for motorized sports. Based in Drummondville, Québec, the company has a network of more than 3 500 retailers in Canada and the United States. In 2017, Kimpex has celebrated 50 years of experience in the distribution of the industry's most prestigious brands. Kimpex is the distributor of choice in Canada. Visit www.kimpex.com