"It is useless to fight for an idea. When an idea is good, it makes its way by itself.
This quote illustrates perfectly the spirit of the new column that ATV Trail rider is setting up. The aim of this little column is to spread the good ideas that the clever guy who abound in the quad world have implemented on their vehicle. If you want to make known your ingenious solution, simply send us by email at pierre@raven-media.ca a short text with good resolution pictures that illustrate your realization.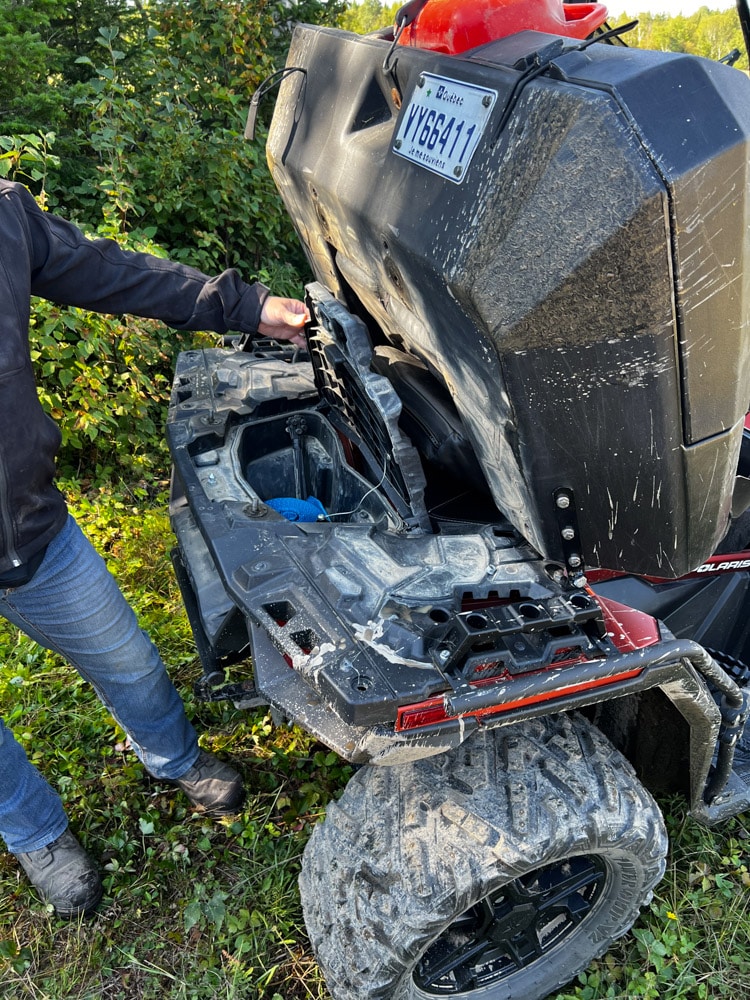 This month: the tilting passenger trunk
Wanting to keep the watertight storage that Polaris built into the rear rack, our columnist Marc Blanchette installed the trunk with the booster seat on a pair of hinges. This way, the trunk is simply tilted forward to reach the tool compartment.