For most of us, our introduction into the off-road world came atop an ATV of some form. Whether that was a youth machine, a quad, or for us old timers, a three-wheeler, ATVs have played an important role in our outdoor lifestyle for many years. Each manufacturer is always looking for a new innovation that will bump its machine to the top of the list of best ATVs, which makes some truly amazing machines for us to have the opportunity to play with. You know, we do all this for you, our readers. It really is a job! OK, it's a really fun job, but… If we had to pick the best ATV for 2022, we don't think we could. There are just too many machines we really enjoy. Instead, we have compiled a list of what we think are the top five ATVs to buy in 2022, in no certain order. Don't see your favorite on the list? Don't worry. This is our opinion. WHat works best for you may be entirely different.
Honda Fourtrax Foreman Rubicon 520 DCT Deluxe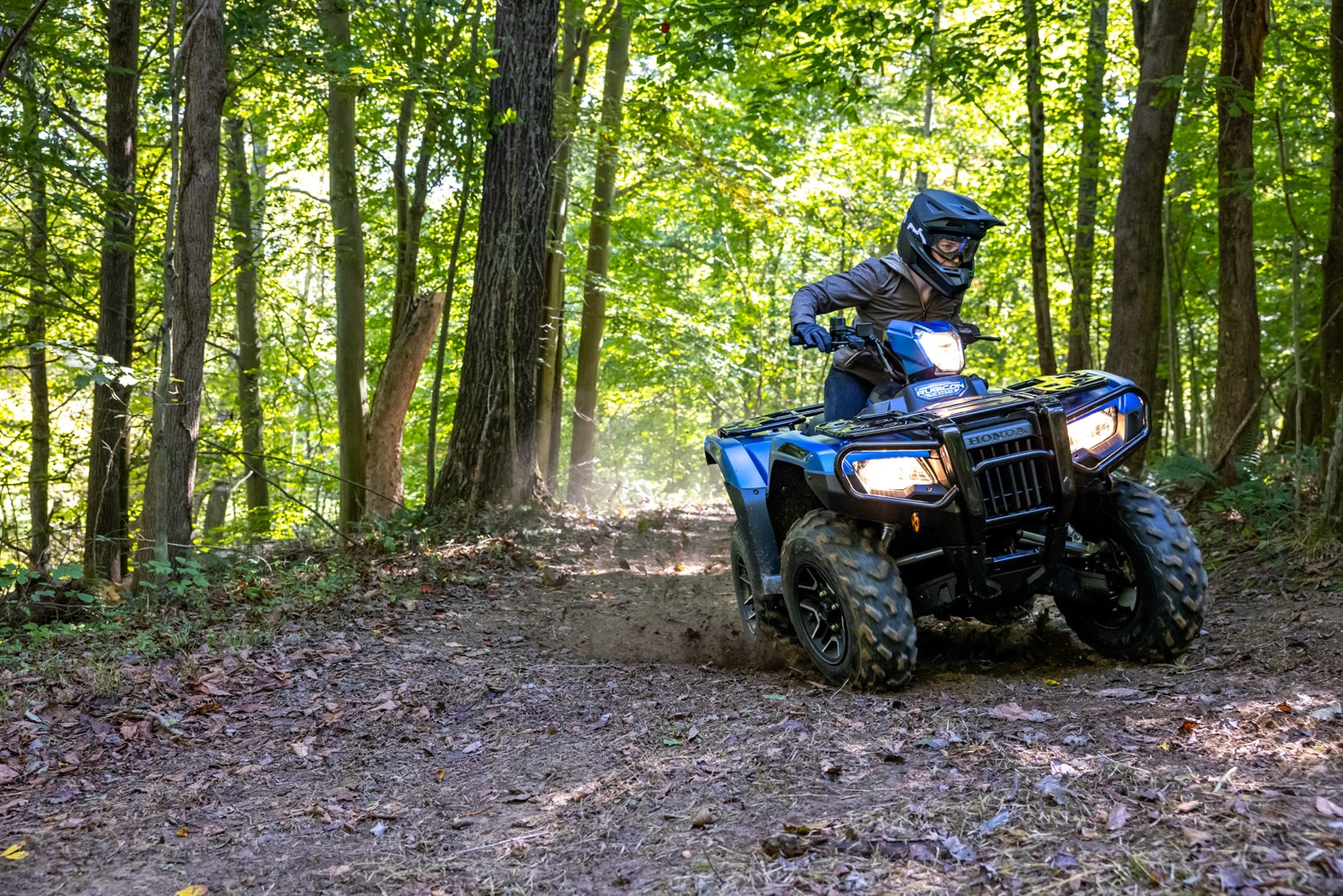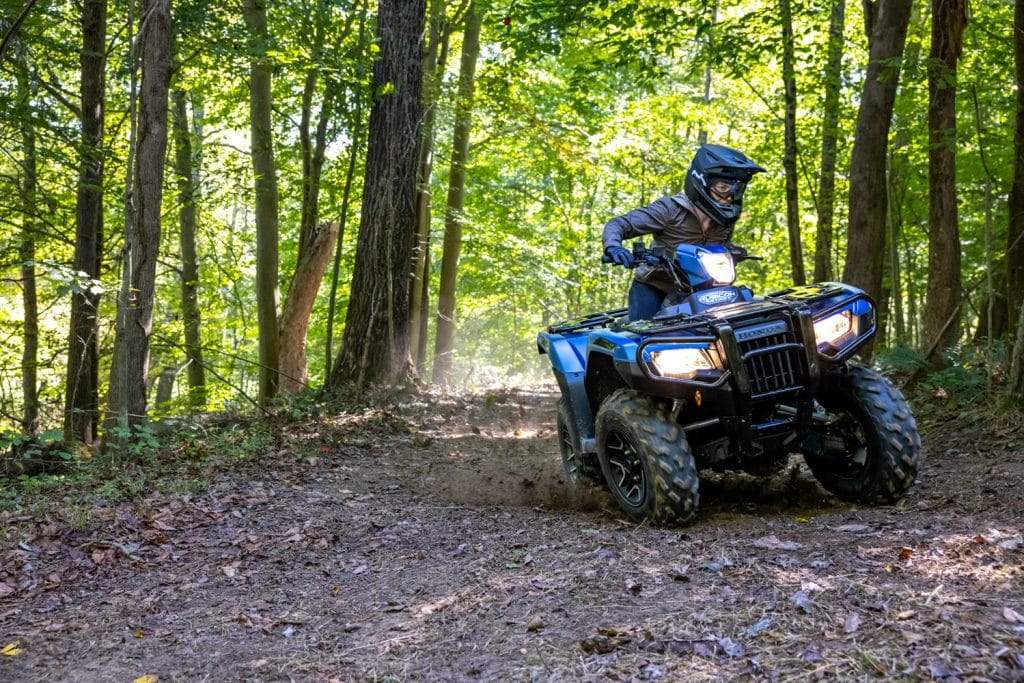 ABout the only thing we don't like about the Rubicon is the fact that the name is just too long. Nobody calls it that. It's the Rubicon, plain and simple. This machine has had two revisions over the past few years that have made it into one of our favorite ATVs. The latest version got a bump in displacement, making it a 520, with a 518cc longitudinally-mounted motor. You will find a nice bump in felt horsepower if you rode the older machine. They also greatly improved the action needed to get the machine into reverse. There's no CVT with the DCT Dual Clutch Transmission system and you have a full range of selectable gears in both low and high range, making this machine a true workhorse. Traxlok locking diffs mean you're not going to want for traction, too. What really sets this machine apart for us is that it doesn't feel like a 500-class ATV when you're riding it. It is extremely capable and comfortable, making it a machine we all like to ride. We only have two gripes about this machine and they aren't big ones. It doesn't come with a receiver hitch for towing, which would have been a nice touch. The other is the airbox. It's super easy to clean and swap the filter, but it is also quite easy for small critters to get in there and make a mess of things. We've gone through a couple of air filters because we spent a couple weeks testing other machines during the winter months. Beyond that, if you want a great do-it-all ATV, the Honda Rubicon DCT is a great pick.
Polaris Sportsman XP 1000 Ride Command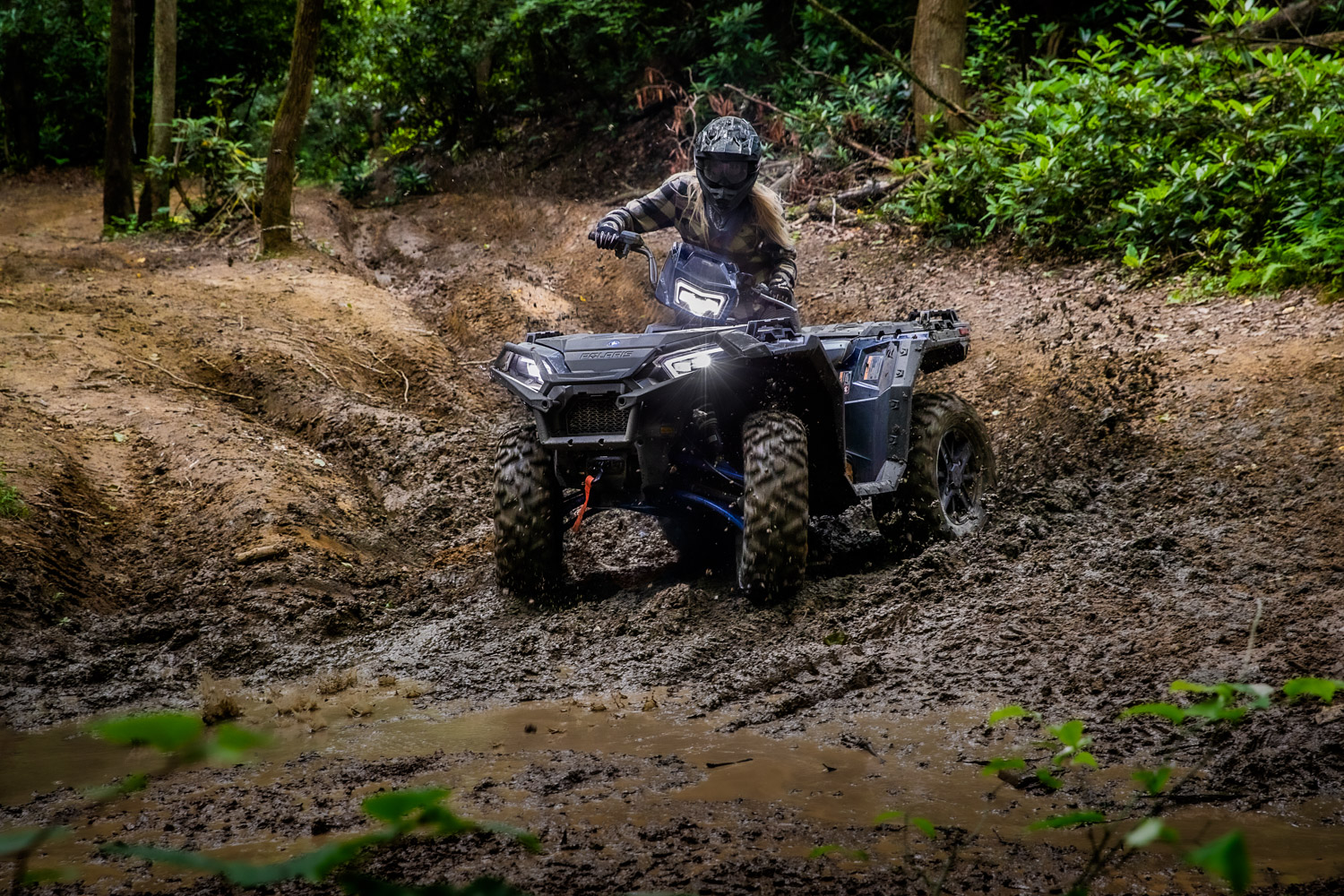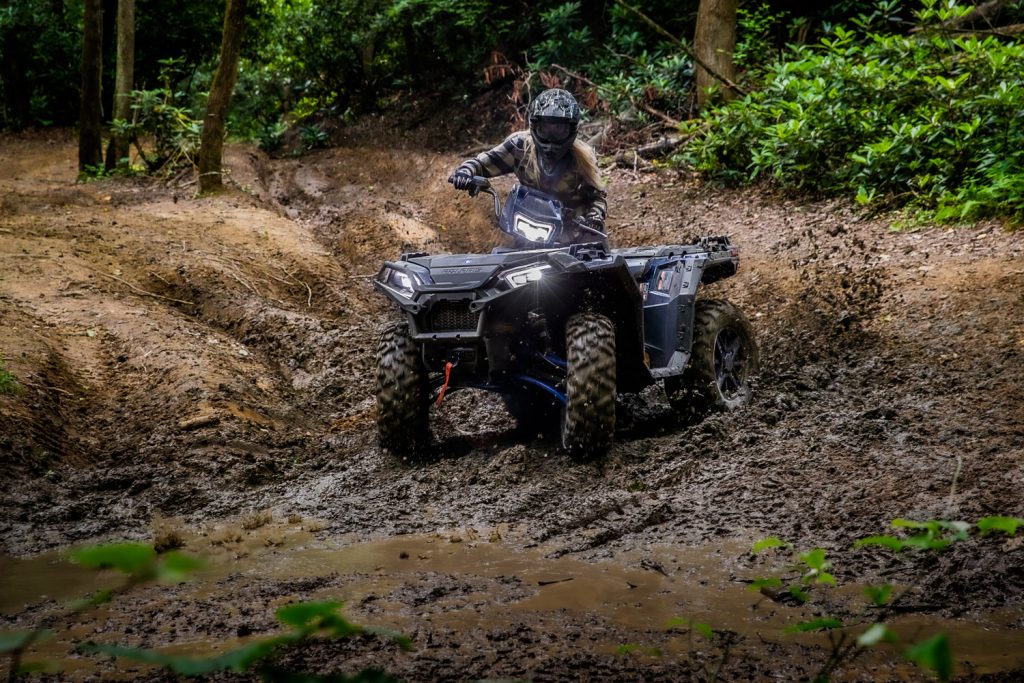 If you haven't been able to tell, we like to ride trails around here, so when there are some machines designed to be the ultimate trail riders' machine, we take notice. Polaris took the amazing Sportsman XP 1000 and added Ride Command to it along with some other select accessories and have made what may well be the ultimate big-bore trail-cruising ATV. It's big ProStar twin-cylinder motor produces an amazing 90 horsepower, but it's how that power is delivered that is truly great. If you've ever driven an electric car, or read about the experience, you know how the power is described as instant, but smooth. That is how we'd describe the XP 1000 power – It feels electric and endless. Very cool stuff and there is nothing you couldn't do with one of these machines. Then you add in Ride Command with it's full navigation, communication and all the machine information you'd ever need, and you've got a cool package. On top of that, you get full LED lighting, extreme bumpers and a 3,500lb winch. If you want the biggest ATV with the smoothest power delivery, and all the technology, here it is.
Yamaha Raptor 700R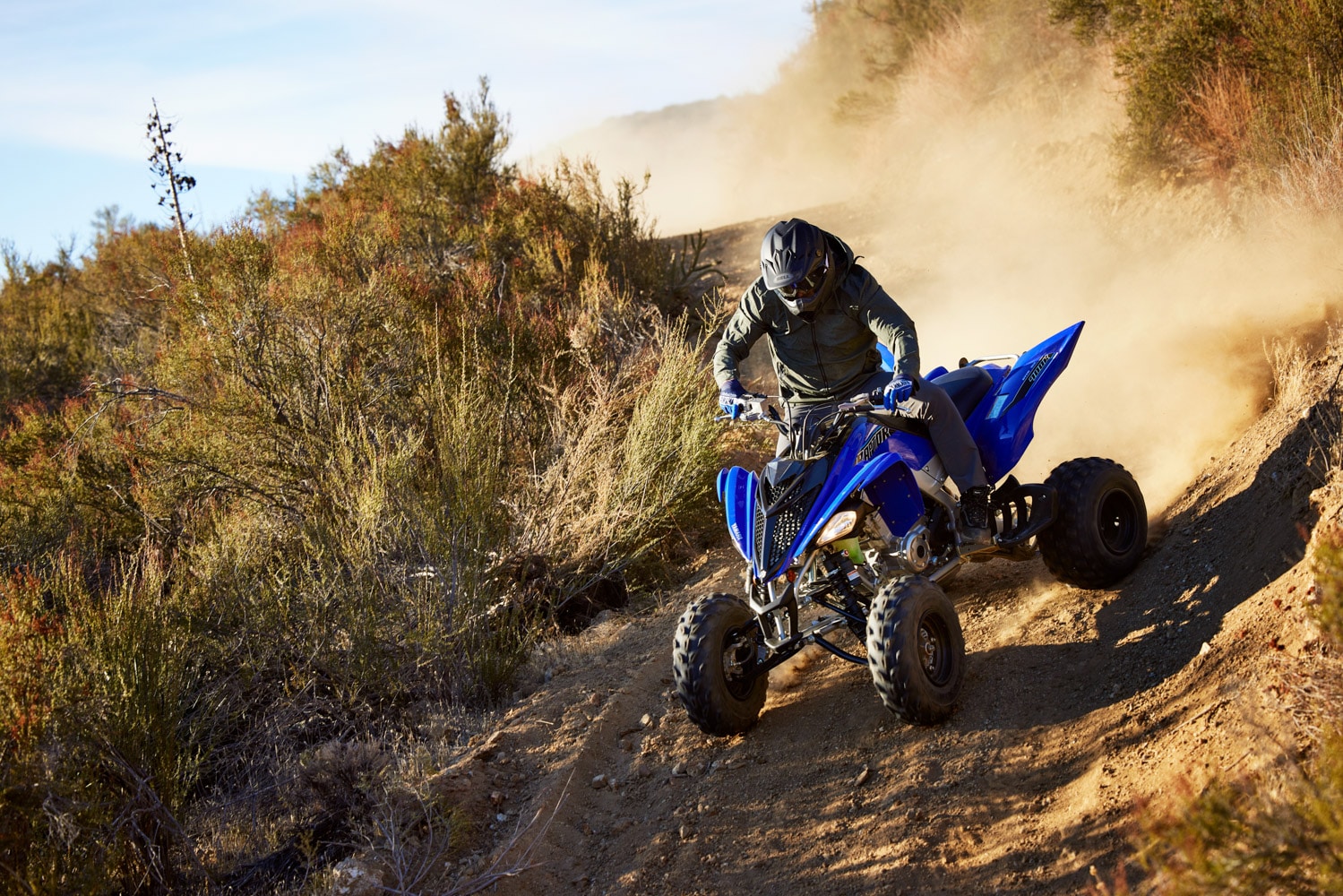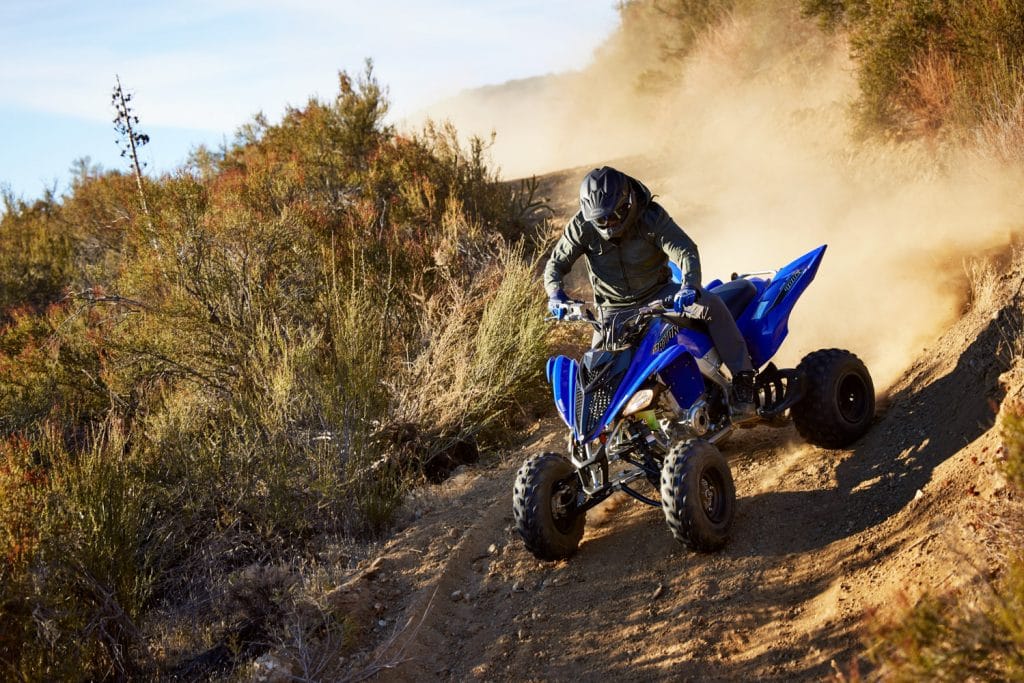 OK, so Yamaha has done little to change the Raptor 700 for a little while now, but there is a big reason that we have included it in this list – They still make these awesome machines! When it seems every other OEM has abandoned the sport ATV market, Yamaha is still going strong, with both the Raptor 700 and the YFZ450R. WHy did we pick the 700 over the more advanced 450? Simply put, why not? It's a 700 sport quad! If you can't get excited over a sweet big-bore sport machine, well… It's powered by Yamaha's 686cc single cylinder four stroke, fed by a 44mm fuel injection system. It has a 5 speed plus reverse manual clutch transmission and a chassis that is designed for fun times. We love blasting down the trails on these fun machines, and really like it when we get to hold it wide open and hold on. If you just want to have fun and forget all that work stuff, this is a great option for you and the biggest sport quad made. Enjoy!
Can-Am Outlander MAX XT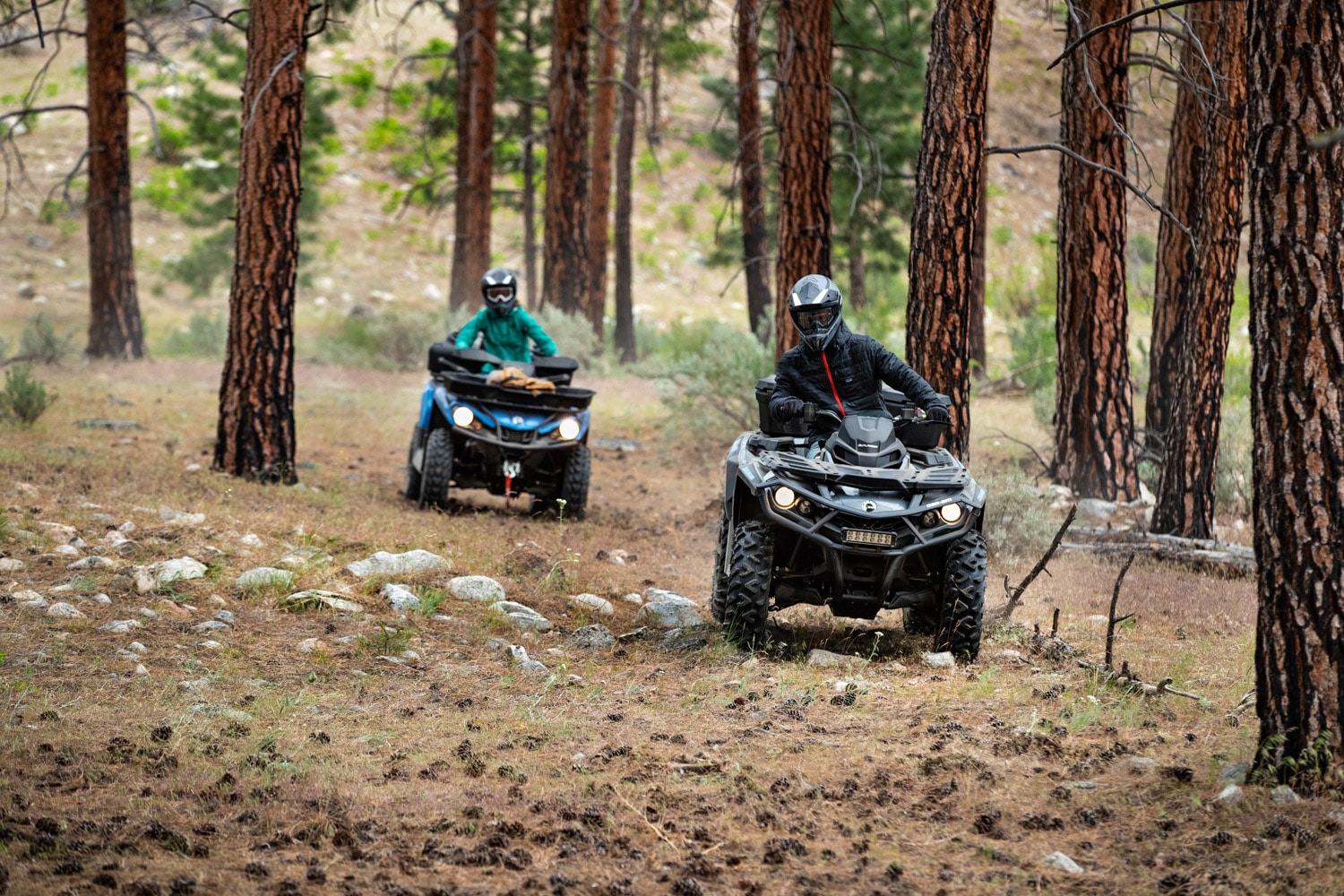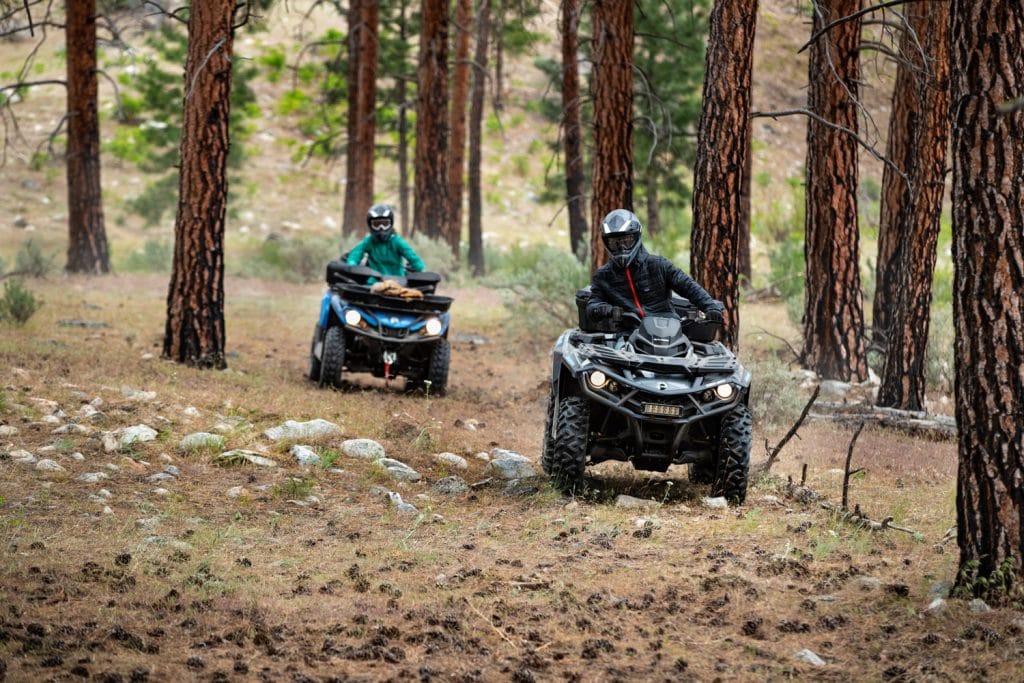 We love most all of the Can-Am Outlander machines, and the Outlander MAX XT is a standout due to the comfort level it creates for the rear passenger. A two-up ATV is the only legal and safe way to carry a passenger on an ATV, and Can-Am went to great lengths to ensure the rear passenger can see the trails and scenery, and also enjoy the most comfort possible. A contoured seat and bolstered back support matchup with wide floorboards and great handholds so the rear passenger feels secure without interfering with the driver's actions. You can pick from a 62hp 650, a 78hp 850 or a 91hp 1000R  motor, all of which are great-sounding Rotax V-twins. The XT package adds handguards, front and rear steel bumpers, aluminum wheels with 26-inch tires and a winch. Whichever engine package you go with, you really can't go wrong. There is ample horsepower for most tasks and the ride is smooth and fantastic for all involved. The longer wheelbase does decrease the turning slightly, but you'll still carve the corners quite well. When riding solo, the rear rider's floorboards give you a leverage option for clearing obstacles. This is a great machine that you both will enjoy.
CFMoto CForce 1000 Overland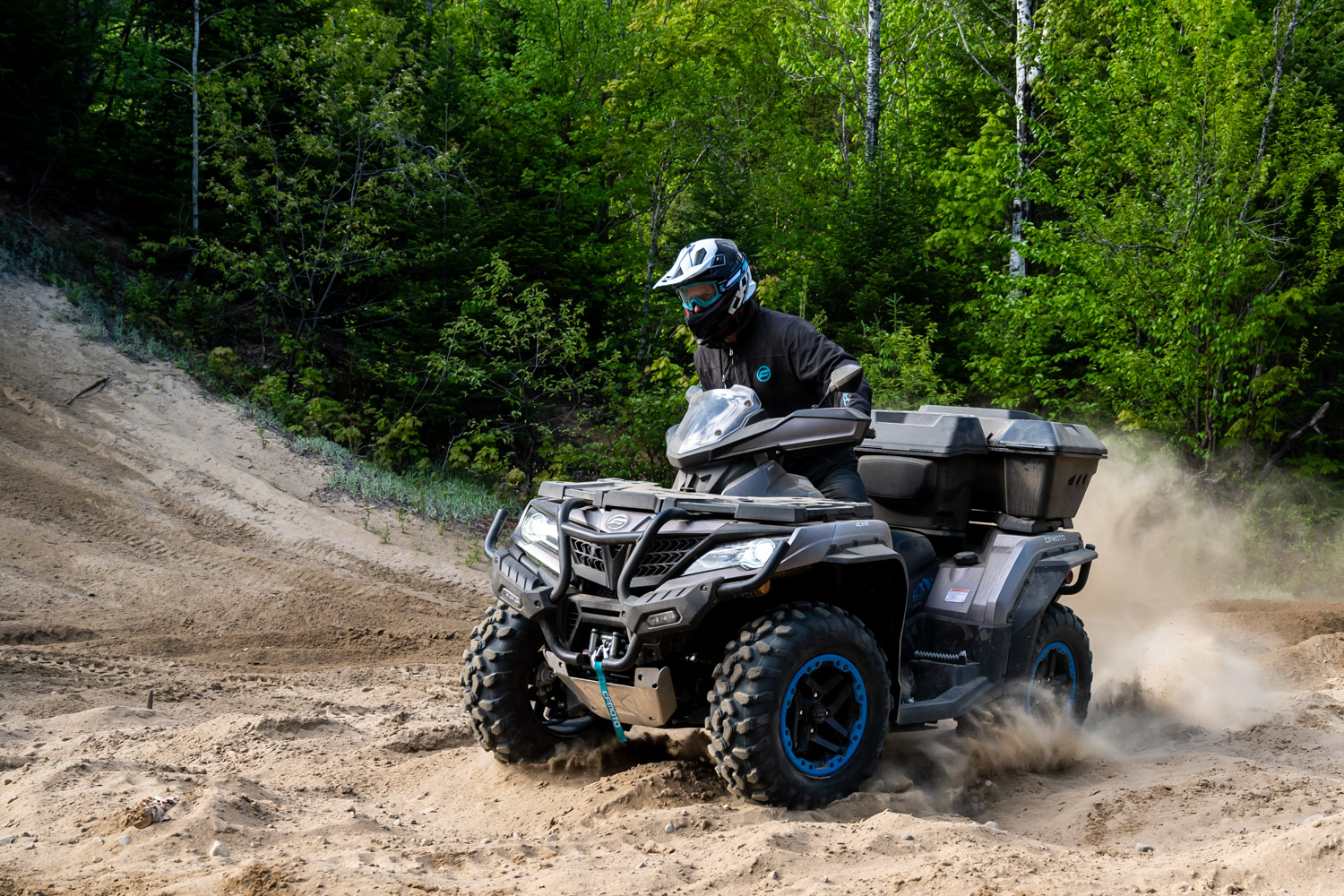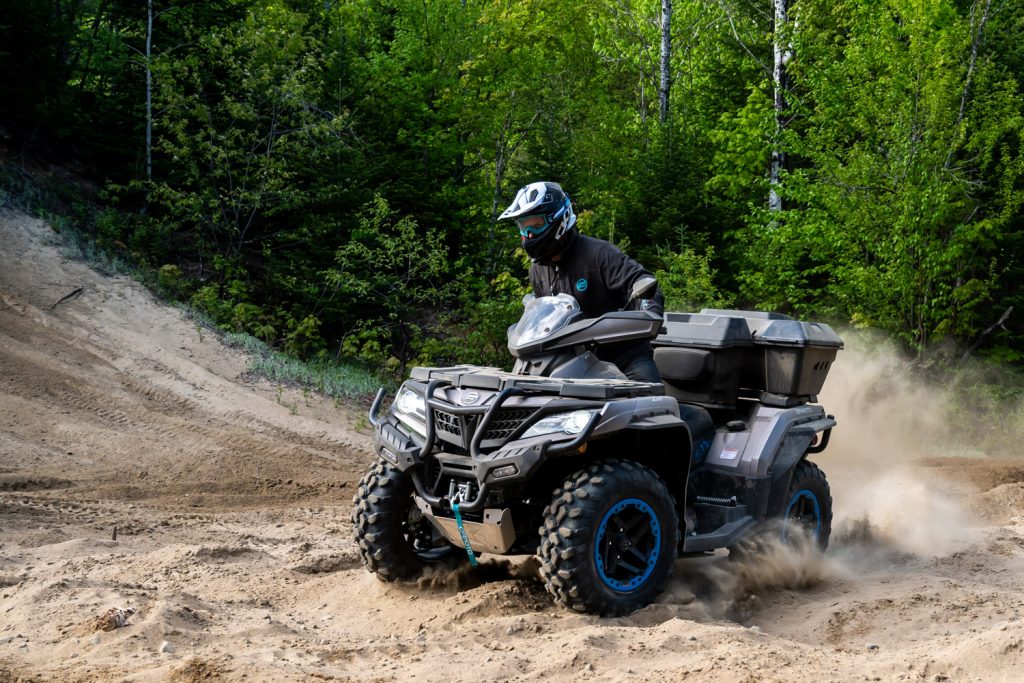 CFMoto has been on their game lately and the machines they are producing are really something you should be looking into. The CForce 1000 Overland packs everything into a package made for adventure with so much value added that it is a hard one to pass by. It has a 76hp 963cc motor and a chassis that handles quite well. But it's the accessories that set this ride apart. It has gas shocks all the way around, a 3,000lb winch, full bumpers front and back and a full-length skid plate to protect the underside of the machine. The Overland also comes with a massive set of storage boxes, along with integrated handguards on the bars, a fairing and rearview mirrors. The 14-inch aluminum wheels with beadlocks are a sweet touch, too, making it harder to get flat tires along the trail. This machine has the best warranty going and an ever expanding dealer network to help you out. 
There you have it, our top ATVs for 2022. These machines represent a wide range of machine types to fit everyone's riding style. Keep in mind that this list is made up of just five machines. Are there more we could add? Sure. Like we said, if your favorite machine isn't on here, that doesn't mean it's a bad ride. Not at all. Anything that gets you out on the trail is a winner in our eyes. We look forward to seeing you out there.