A little history, why not!
First of all, the ATV has evolved enormously since its very beginnings. The ATV was primarily designed for all types of work. Subsequently, machines have become increasingly powerful and pleasant to ride. The result was a wider audience. Gradually, the focus shifted from daily use for work to leisure.
Secondly, the ATV wasn't always equipped with four wheels. In 1950, models like the Argo were equipped with six wheels. This made work easier and more efficient. In the 1970s, the first version of the UTV appeared: the TerraJet. Then, in 1980, Honda launched its first three-wheeled vehicle. The three-wheeler was more accessible and maneuverable than the six-wheeler. In 1983, Suzuki created the Quadrunner, the first quad ATV as we know it today. Even after all these years, the ATV is still used for many purposes, including recreational, utility and sport.
If you look hard enough, you'll find that ATV riding is enjoyed by people all over Quebec. Every year, more than 400,000 enthusiasts travel through the woods. Some 50,000 of them ride the 30,000 km of federated trails. As a result, we visit more than 113 clubs belonging to the Fédération des clubs quad du Québec.
But who am I!
Being a sportswoman by nature, it took up a lot of space in my life. From field hockey to endurance running and road cycling, I had only known performance and competition. As you get older, you realize that some aspects of competitive sport are more negative than positive.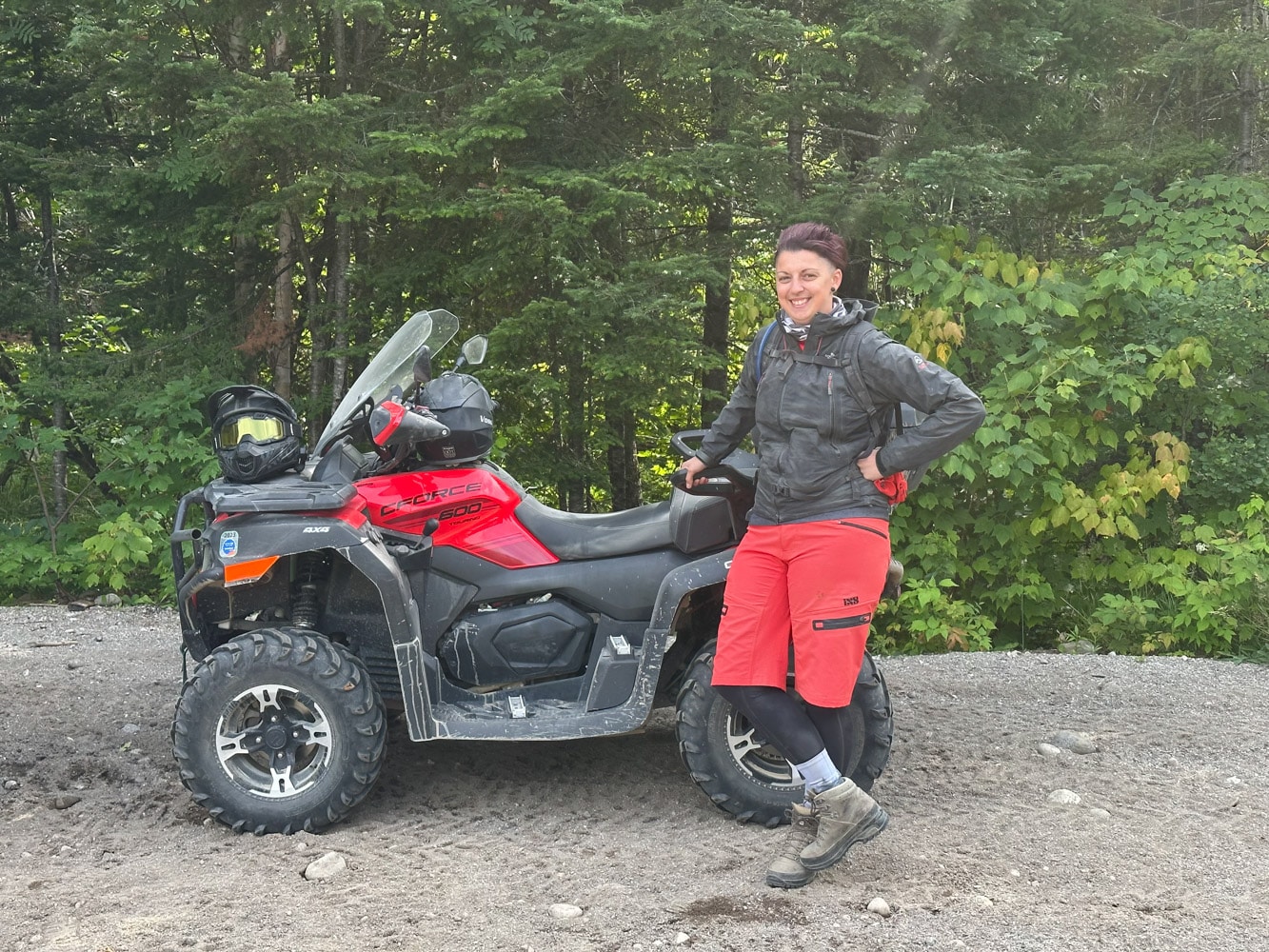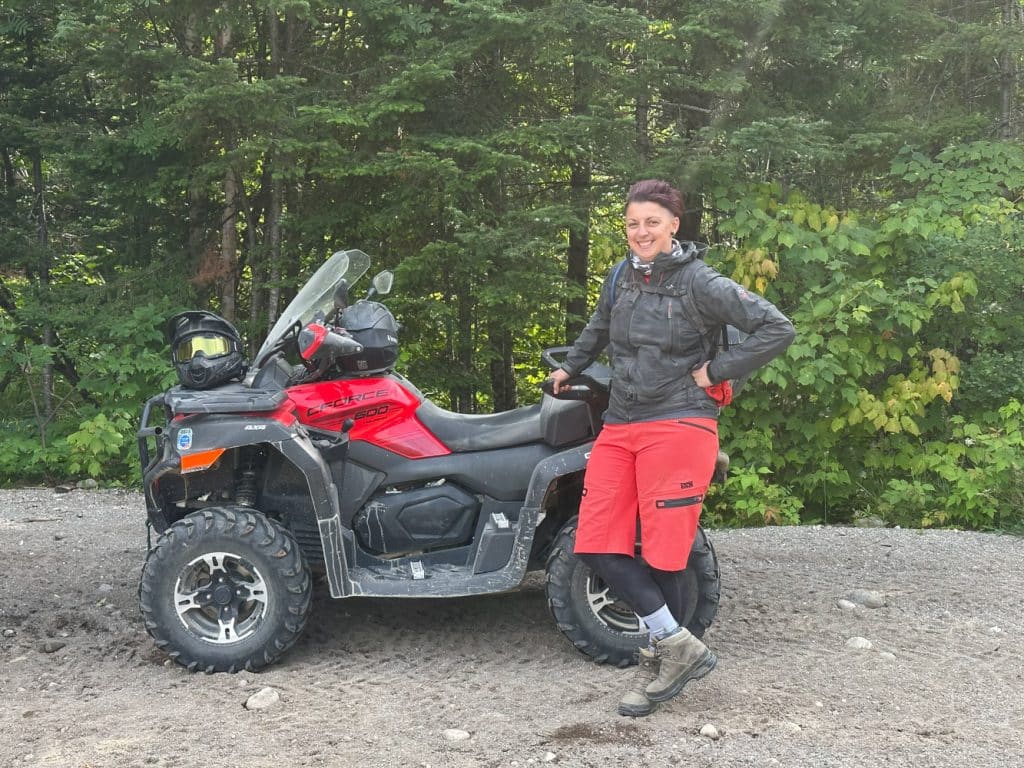 ATV and snowmobiling have been part of my life since I was young. Pleasant family memories remain engraved in my mind. One thing's for sure, as we get older, our needs change. For me, the ATV was a spark for a new passion. Yes, as the new owner of my CFMOTO Force 600 2022 for a year now, I've been exploring the trails of my beloved hometown. Instantly hooked, I'm interested in learning more about the machines and everything that surrounds ATVs. This new passion led me to take part in my first FQCQ Jamboree in Gaspésie in June 2022. Following this extraordinary weekend, I knew that ATV could offer me a wide range of interesting adventures.
From history to passion!
What attracts us to ATV riding is mainly the machine, but we've come to realize that it's more than that. Socialization! A term that means everything to me. The first time I went out on a ATV, a feeling of well-being came over me.
At every stop, we talk about everything and anything. You meet people. You simply socialize. And You ask about the machine and how many liters per 100 km. About its engine power and why he chose it. Wow! You're quickly hooked! Little by little, you become part of an incredible community, full of exchange and mutual support.
I joined the Club ATV Aventure Valin team. For me, it was important to help out on the trails and listen to our community. Being a volunteer means getting involved socially, physically and personally. Volunteers aren't exactly a dime a dozen. At every organized outing, I have the pleasure of listening, taking people's pulse and creating pleasant connections with them.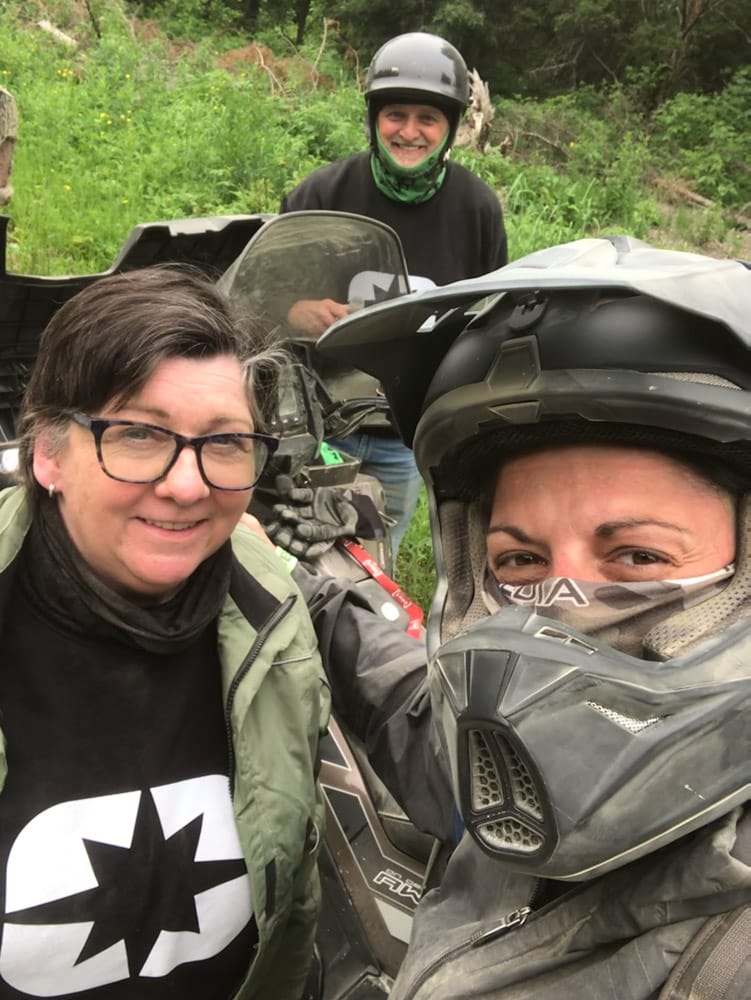 Following a few organized outings, I developed a strong interest in the job of trail agent. It's a pleasure to communicate with people, inform them, raise awareness and create a reassuring bond. Often, when we think agent, we think police, but it's a wonderful duty to break down barriers on this title. ATV riders need to trust us and change the taboos surrounding the title of trail agent.
A magical passion for socializing!
It all starts with a shared interest in ATVs. At first, all you see is an image of the other. The more you meet, the more bond are formed. You get to know the person and become interested in them. The magic of ATV is that no matter what kind of machine you have, no matter what your age, sex, status or job, people socialize easily without worrying about social barriers. Whether you're riding alone or in a gang, the common goal is simple: to live in the moment and enjoy what nature has to offer.
It's this dose of the great outdoors combined with the desire to socialize that keeps me adding miles to my ATV's odometer. For all those who crave adrenalin and fun, ATV riding is a perfect blend of what makes us choose this passion over any other. Whether it's in a restaurant or a convenience store when you're refuelling, as soon as we meet we enjoy getting information and making contact. As for me, I'm someone who needs to live in a little bubble and clear my mind. The headset provides this practical and visual barrier. It's interesting to think that as soon as you take them off, a smile, laughter and pleasure appear on your face. It's a soothing sensation, and the desire to connect with the other person quickly rises.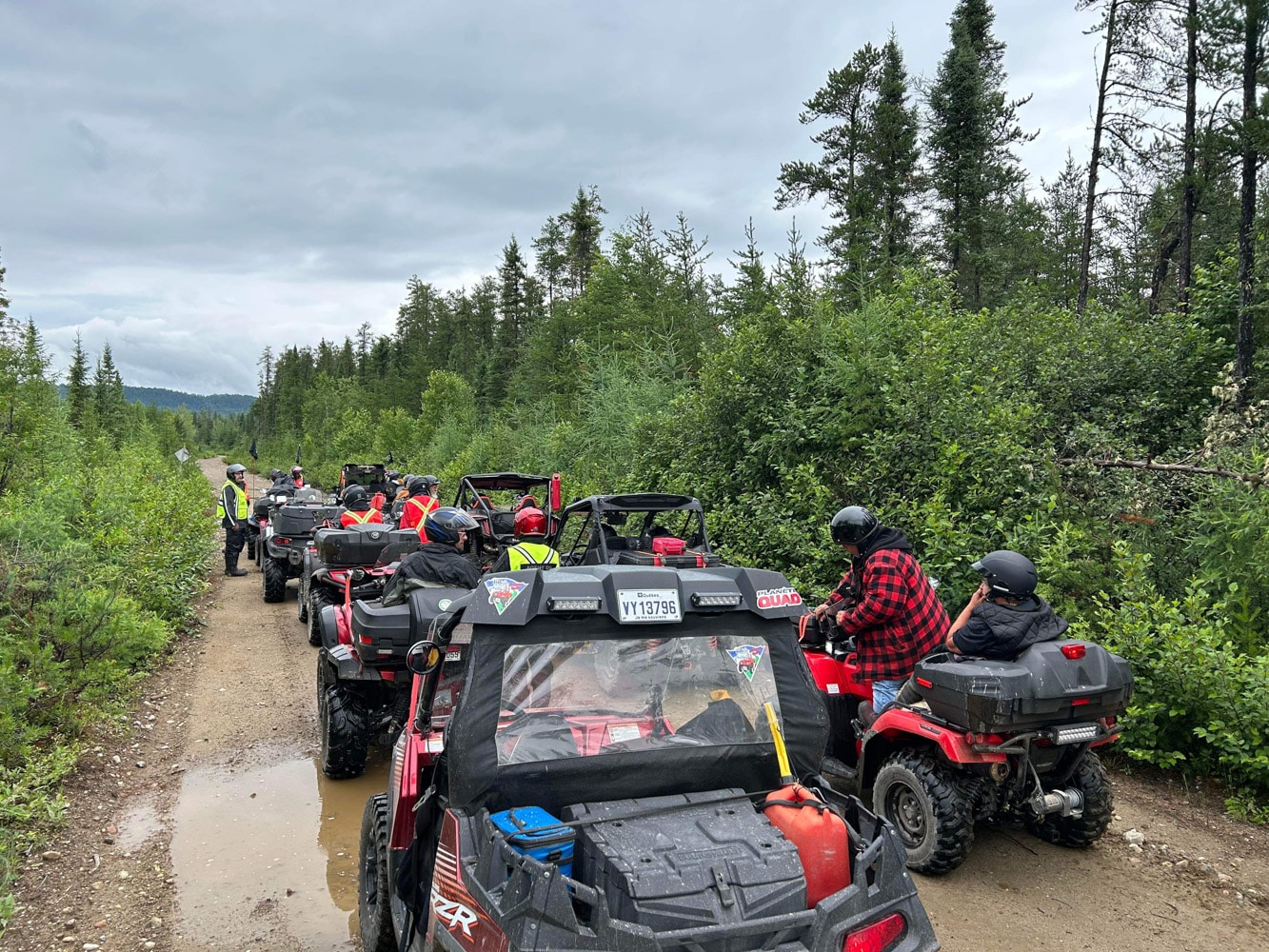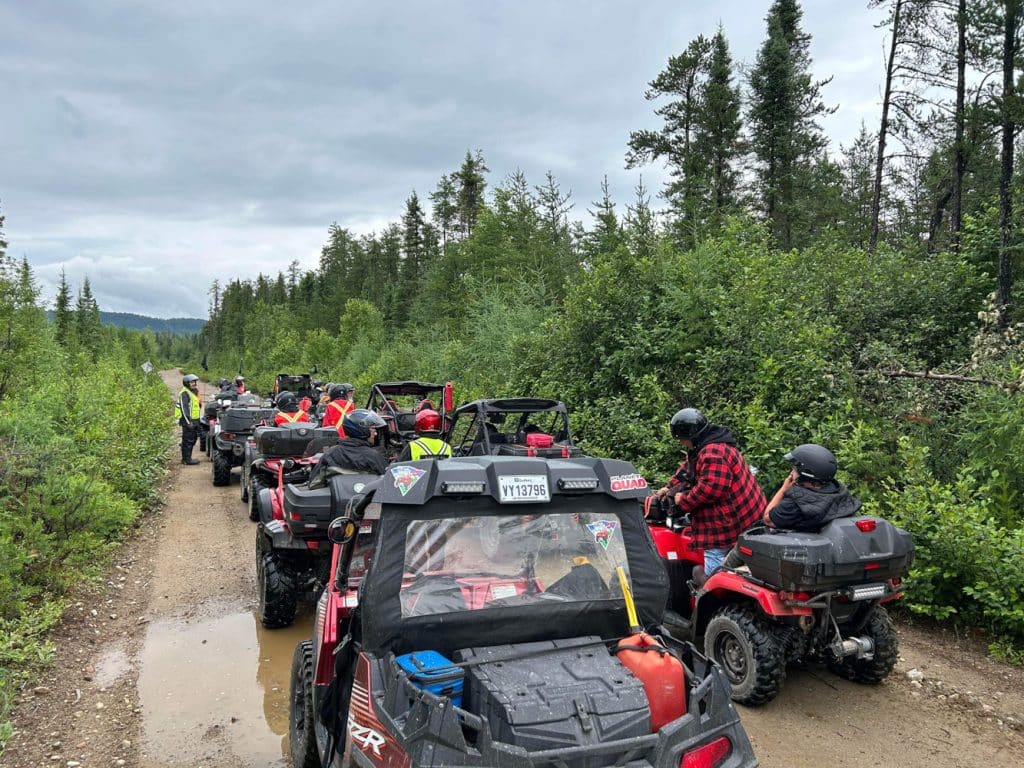 With social networks, it's easy and fun to share our rides. There are many interesting sharing groups. There are a lot of questions about ATVs and trails all over Quebec. What I like most of all is the pleasure of including everyone in new group outings.
In conclusion
At first, you see the ATV superficially, but thanks to it, a shared passion can easily be created. It's a magical moment that I cherish every time I go out with my father. This contagious passion makes my son and my family want to take the plunge too. A passion that's accessible and within reach. We create stories and anecdotes. We enjoy telling them over and over again, while adding a little humor. Both solitary and collective, ATV riding easily blends with socializing. And you, why do you ride?
Text: Joanie Courcy-Fortin