Sitting in a Can-Am Maverick Sport or a new Commander, you'll be surprised at how cramped the seating position is. Legroom is limited for tall people. Smaller people will find forward visibility restricted. The main reason for this is the seat's low position on the vehicle floor. One wonders why Can-Am chose to position the seat so low in the passenger compartment.
The solution
To remedy the problem, some do-it-yourselfers have come up with the trick of raising the seats. This is done by inserting a 1″ x 2″ steel tube between the floor and the seat support. The fixing bolts are lengthened by the same amount, using the holes already provided by the manufacturer.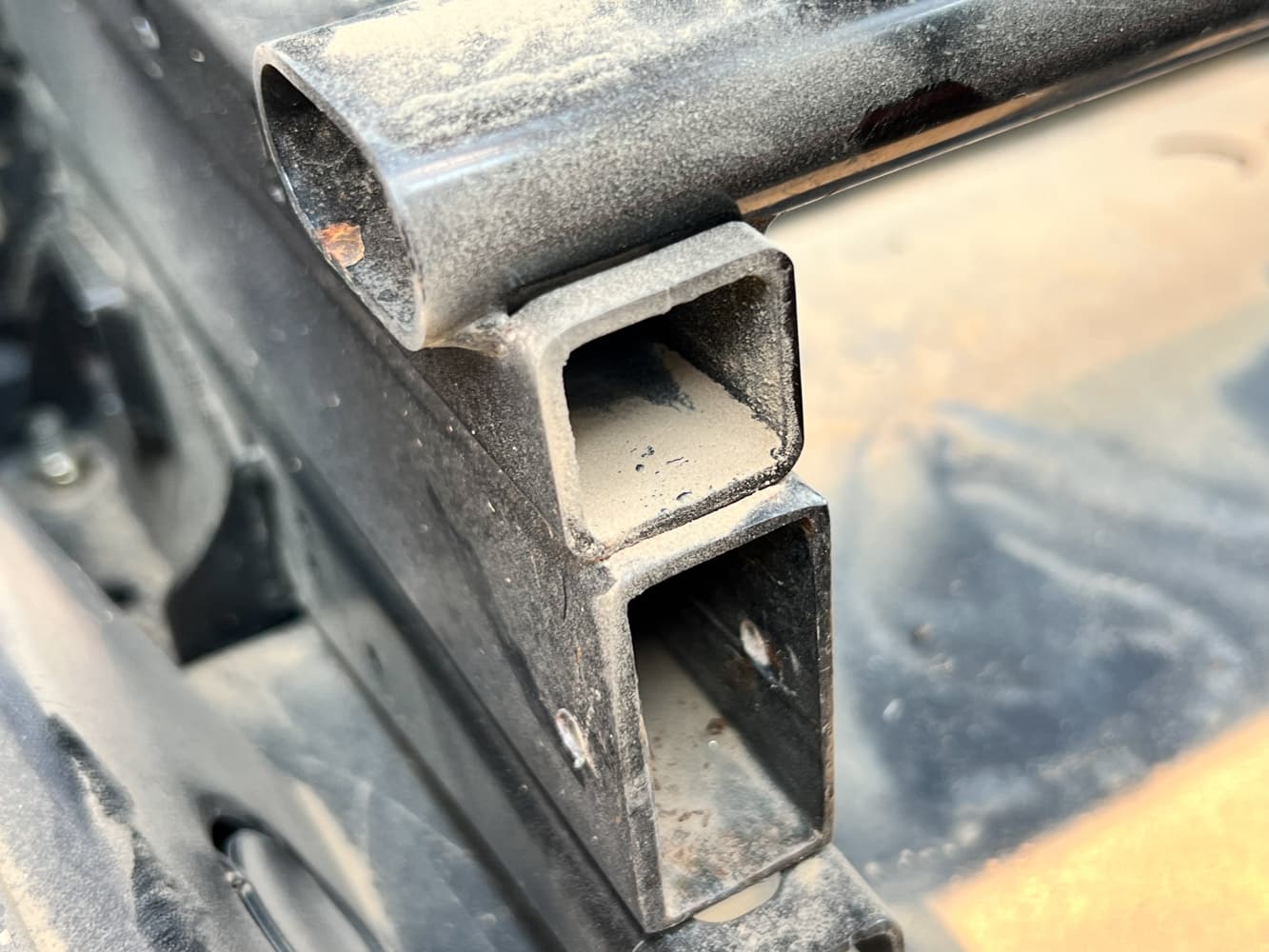 Raising the seat frees up a lot of legroom because you're sitting straighter. It's more like sitting in a chair. The added height is also much appreciated in terms of improved visibility. As an added bonus, there's even extra storage space under the seats! The seat can be easily removed without tools to free up this space.