We've ridden all over the U.S., and these are five places you really need to go.
We admit it – we're spoiled. So, we have had the great pleasure of traveling all over North America to ride and have had the pleasure of taking in some of the best trail systems to be found anywhere. We sat down and tried to pick our favorites Top Five Destinations for ATV/UTV in the United States, which is no easy task. There are just so many great places to go, but we've narrowed it down to our top five. We didn't pick them in any particular order. So don't feel like you're missing out by choosing to hit one location over another. That'd be like a parent trying to pick one child over the other. Yes, you may have a favorite on any particular day, but in the end, you love them all equally.
Hatfield-McCoy Trails, West Virginia
On the western end of West Virginia, located in the hills of what was coal country, lies the Hatfield-McCoy Trail System. It's taking its name from the famous family feud that occurred in the same area. The trail system is unique in that it is state funded and makes up a major part of the tourism industry in that part of the U.S. It is worth the trip just for the history alone, but there is so much more to this system that makes it a definite must-do trip for any ATV or UTV enthusiast.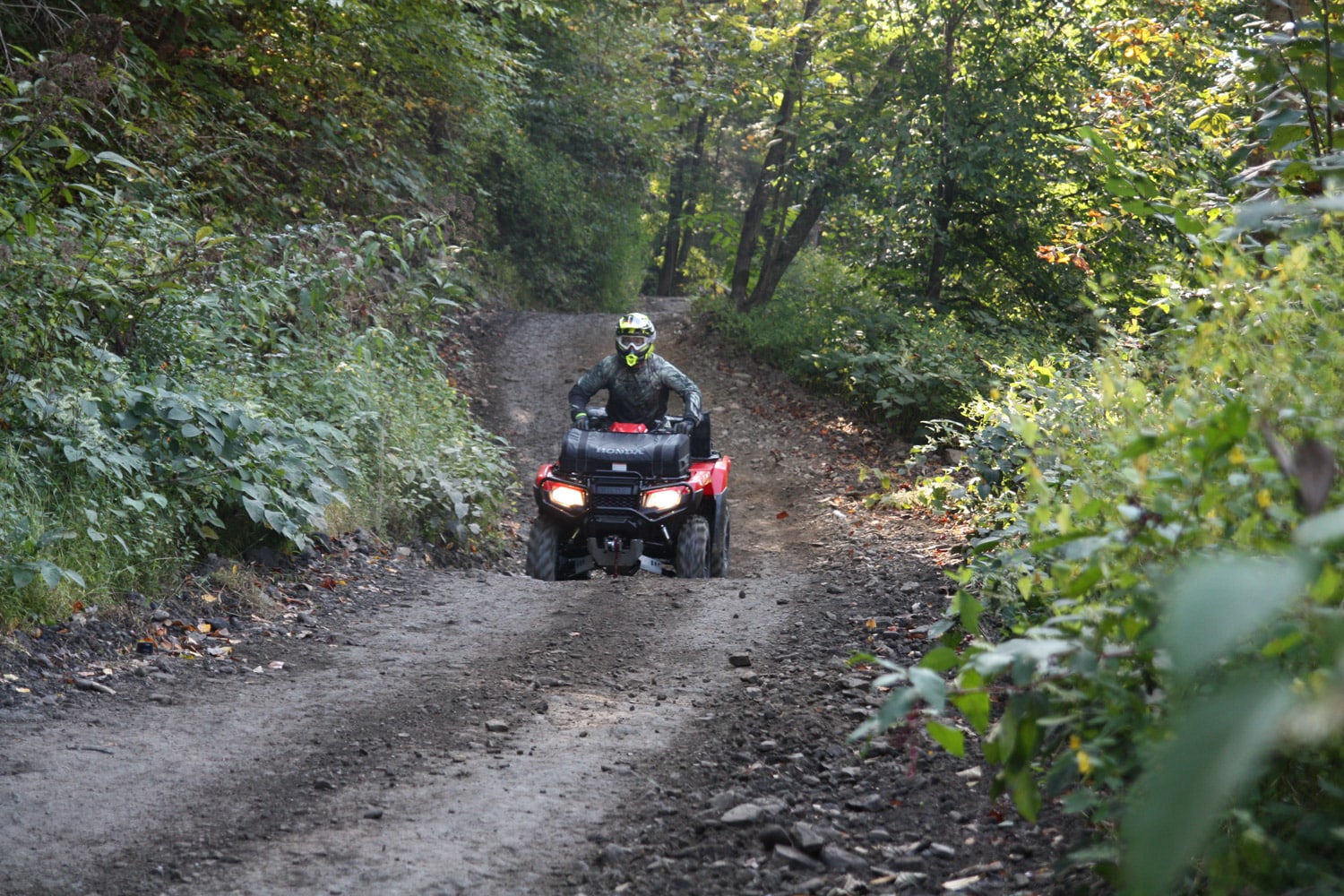 The Hatfield-McCoy Trail System (HMTS) consists of what is currently 10 well-developed and maintained trails across the region. These trails combine for over 1,000 miles of trails to ride on. The trail organization is constantly expanding the trail system, too, making for even more fun and reasons to go back more than once.
One of the many things we love about HMTS is that the towns are all ATV friendly. In fact, you will have a hard time finding more towns, businesses and people that are as welcoming as you'll find here. The trails themselves are well-marked and have detailed maps available. So you can carry with you and use to plan out your adventures. You'll also find that each trail is available through most every GPS mapping program, like the Garmin Tread, Magellan TPS, Polaris Ride Command or the OnX app.
Lodging and supplies
There are multiple lodging options across the entire HMTS, including camping, cabins, and hotels. You'll find fuel locations are quite accessible, and there are machine rentals if you don't want to haul your own machine there. Riding the HMTS requires a usage permit and strict adherence to the rules and regulations. Trail rangers abound on the trails, but take it from us, you'll have more fun than you can imagine. So sticking to the rules is pretty easy. Safety equipment is required as well, and you have to abide by the manufacturers' recommendations for passengers. Do consider this before you decide to haul the little ones there.
We've ridden many of the trails that make up the HMTS, and if we had to pick a favorite, we'd probably go with the Rock House trail,H2: mostly due to the excellent memories we've made there. It's a fun and challenging trail with lots of switchbacks and some epic views.
Silver Lake Sand Dunes, Michigan
https://www.michigan.gov/dnr/things-to-do/orv-riding/silver-lake
Michigan is a great state for riding, with lots of very nice trails all over the state. But if we had to pick one, we have to go with the Silver Lake Dunes. What makes SIlver Lake so special is that, unlike the dunes that are so popular in California, Silver Lake is never too hot to ride at. The dunes lie on the western side of Michigan's central Lower Peninsula, just north of Muskegon, and along the shore of Lake Michigan, one of the largest bodies of freshwater in the world. The park is open from April 1st to October 31st every year. The park traffic is biggest on the major summer holiday weekends of Memorial Day (in May), July 4th and Labor day, in early September.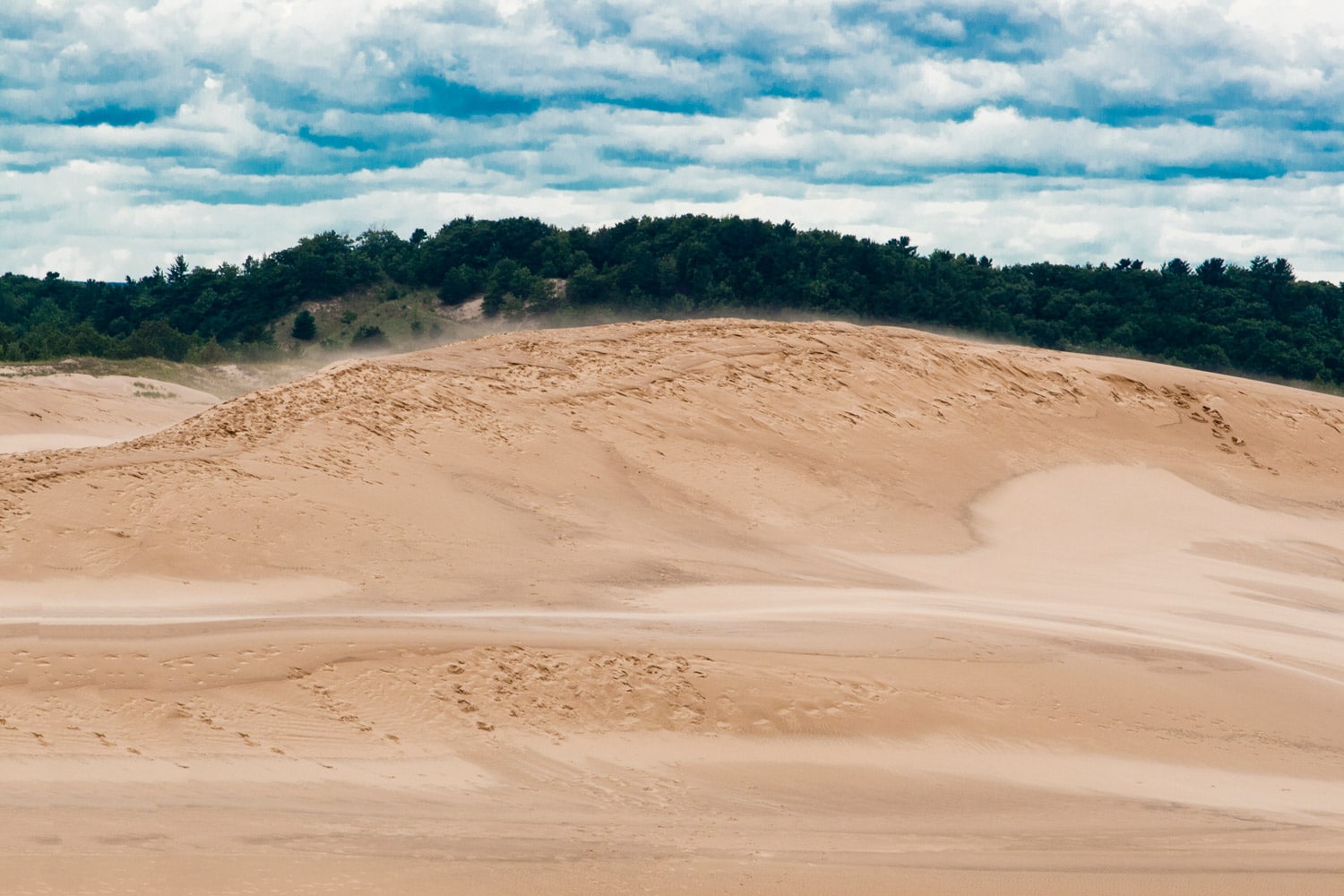 Silver Lake is the only sand dunes for ATV and UTV use east of the Mississippi river. The dunes themselves are over 2,000 acres, but the ORV area is limited to 500 acres, which offers plenty of fun riding experience. There are some shallow-water areas where you can get in some "beach" type riding. Also, you can ride on some big open dunes, tighter wooded trails and more. It is one of the more fun dune riding experiences we've been on.
Lodging and rules
To ride here, your machine will need an ORV permit and a trail permit. Also, your tow vehicle will need a Michigan Recreational Passport for entry. Additionally, your machine will need a whip flag and will have to pass a decibel level inspection. So if you're adding a performance exhaust, you might want to wait until you get back home before you go. Additionally, due to the popularity of riding at the dunes, on summer and holiday weekends, you'll need to get a parking permit before you go. It can fill up pretty fast.
There are rental options for those that don't want to bring a machine. There are places to stay, although the campgrounds fill up pretty fast. So getting reservations ahead of time is a good idea. And if you just want a cool experience, they have the legendary Dune Rides, which you can go on. These are converted vehicles that offer seating for passengers. They can take you for a ride through the dunes in areas you can't go with an ATV.
Coral Pink Sand Dunes State Park, Utah
https://www.utah.com/destinations/state-parks/coral-pink-sand-dunes-state-park/
Another sand dune area that should be on your radar is Coral Pink in southern Utah. Utah, as a state, is amazing for ATv and UTV enthusiasts. These dunes are again, a little different in that they are not by a major body of water. They are made up of sand with a pinkish-hue, giving the area its name. The park is open year round and the fees are quite reasonable at just $10 a day. Aside from the excellent riding to be found here, there are many other areas to enjoy, including several national parks that are a must go for anyone in the area.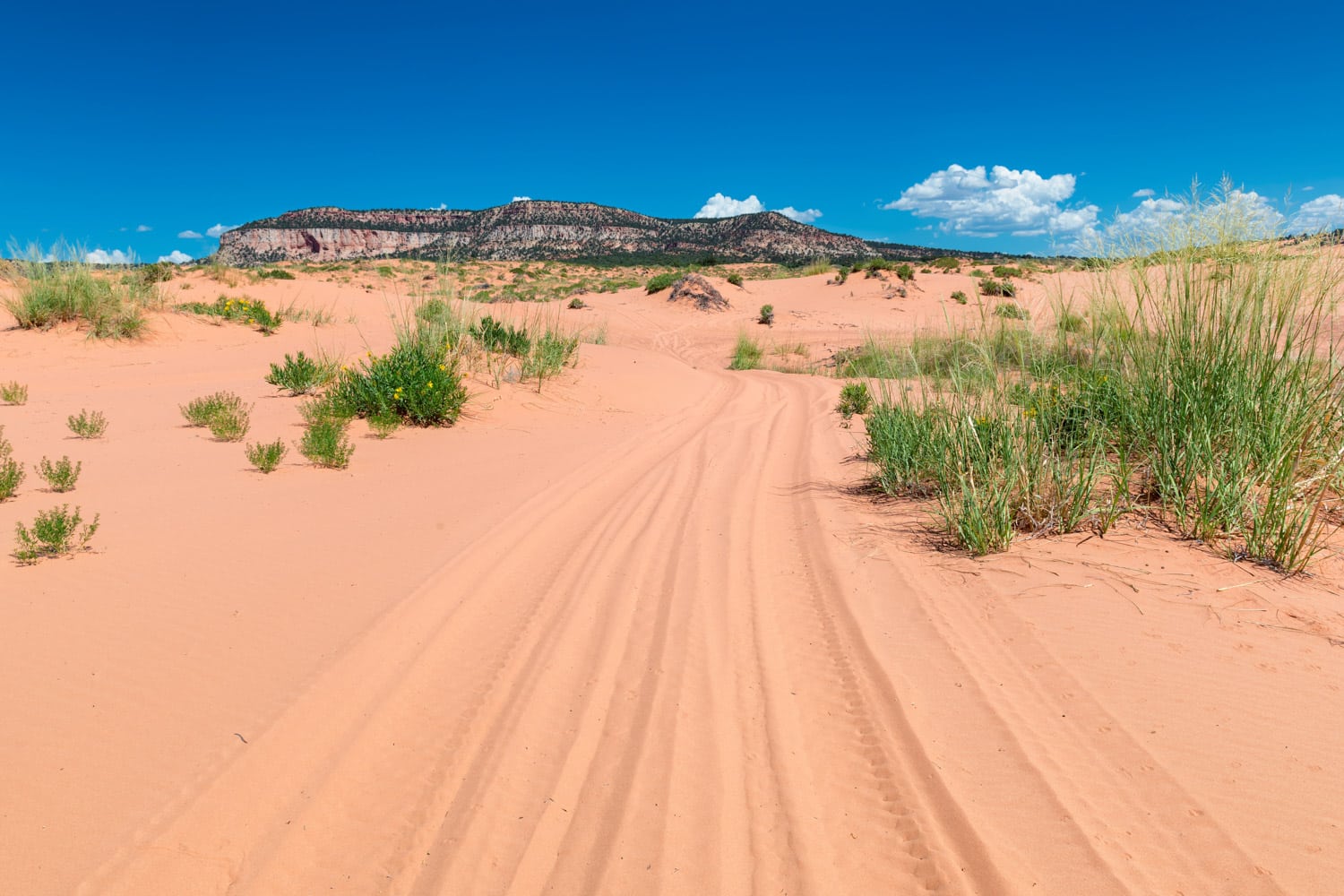 What we've always experienced here is a pristine riding area with relatively low traffic on weekdays. You'll find huge bowl sand dunes along with some really fun sandy trails and some true desert-style high speed riding areas. The park is somewhat isolated and is nearest to Kanab, Utah. There is ample camping to be found, with a wide range of amenities available. You can also find machine rentals in Kanab, as well as access to some other fun stuff.
Paiute Trail, Utah
https://www.utah.com/destinations/regions/atv-country/piute-county/
Yes, Utah gets another spot on this list! You could spend several years' worth of vacations just traveling to this state and still never experience everything it has to offer the ATV enthusiast. The Paiute Trail is a rugged mountain trail in the central part of the state. The main ATV trail is 275 miles long, and there are thousands of miles of side trails making it one of the top ATV trail destinations anywhere. To just do the main loop, and not do mush stopping, takes you 25 hours. So plan for a long adventure because, and you can trust us when we say this, you'll want to stop frequently and look around. It's that scenic.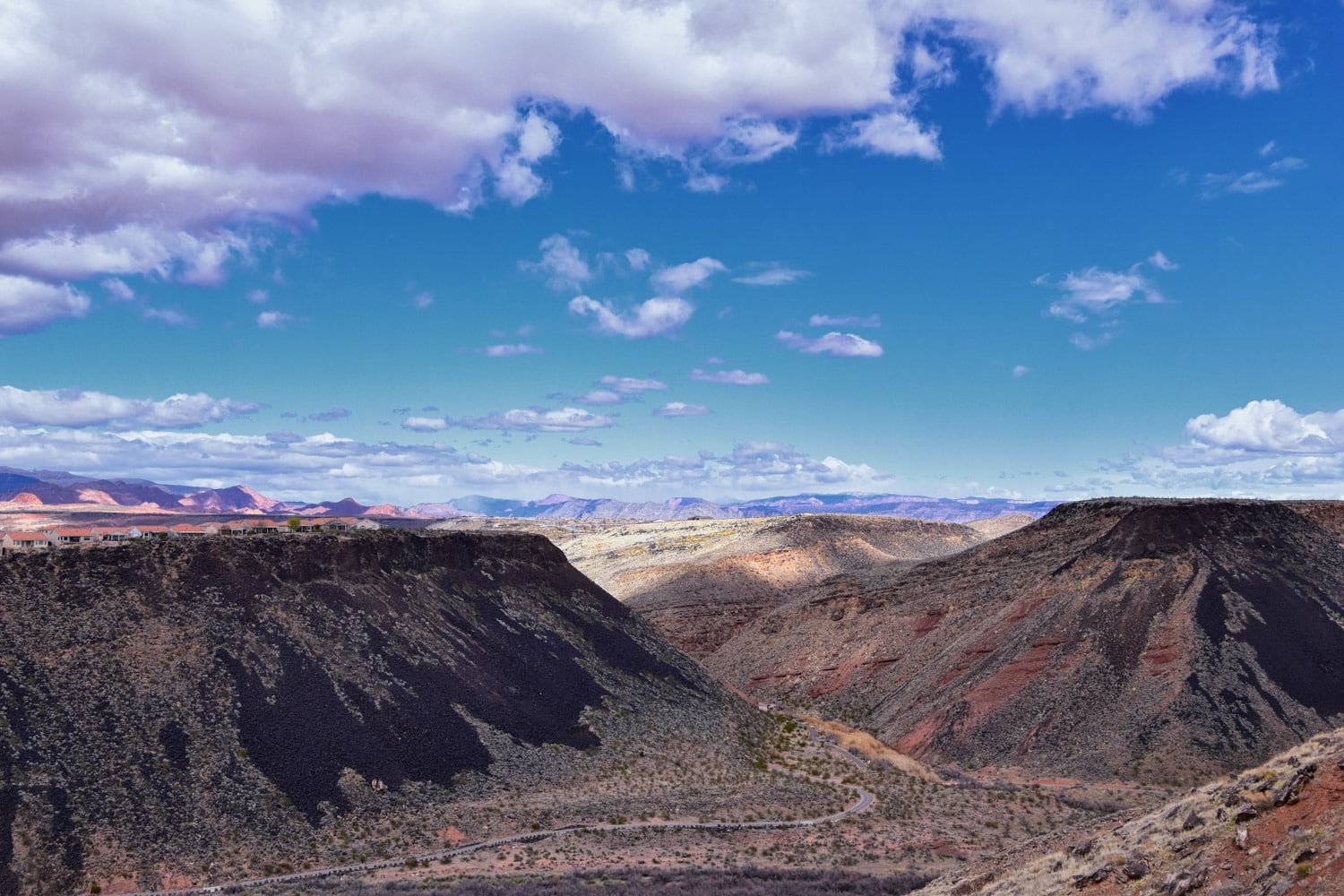 You'll find the trails' best times are spring through fall, although each season brings its own special fun. Spring riding is limited mostly to the lower portions of the trail because snowdrifts usually close the trail over the Pahvants and the Sevier Plateau until early July. This part of the trail traditionally remains closed until mid-to-late July. September and October provide some of the best riding weather on the Paiute Trail. As the season wears on, the trail gets a little cooler temperature wise. But the colors and scenery heat up. Keep an eye on the weather, though as it can get tricky in a hurry.
lodging and supplies access
You can access the Paiute ATV Trail from a number of small towns throughout central Utah including Marysvale, Richfield, Beaver, Fillmore and Salina. Each town is quite ATV-friendly and there are great places to eat, stay and gas up. ATVs are allowed on designated streets in each town along the trail allowing easy access to necessary services. You can even spend the week on the trail, going from town to town accessing services and staying in a different place each night.
Cline Buttes OHV Trail System, Central Oregon
https://www.blm.gov/sites/blm.gov/files/documents/files/Clinebuttes_OHV_brochure.pdf
Central Oregon boasts a lot of really fun and technical trail systems. It is a favorite because of the wide range of terrain options it has while remaining fairly temperate. You don't often find the seasons too cold or too hot, but just right. Cline Buttes is a fun system with a 65-mile long trail loop that is big on one really fun trail trait – rocks!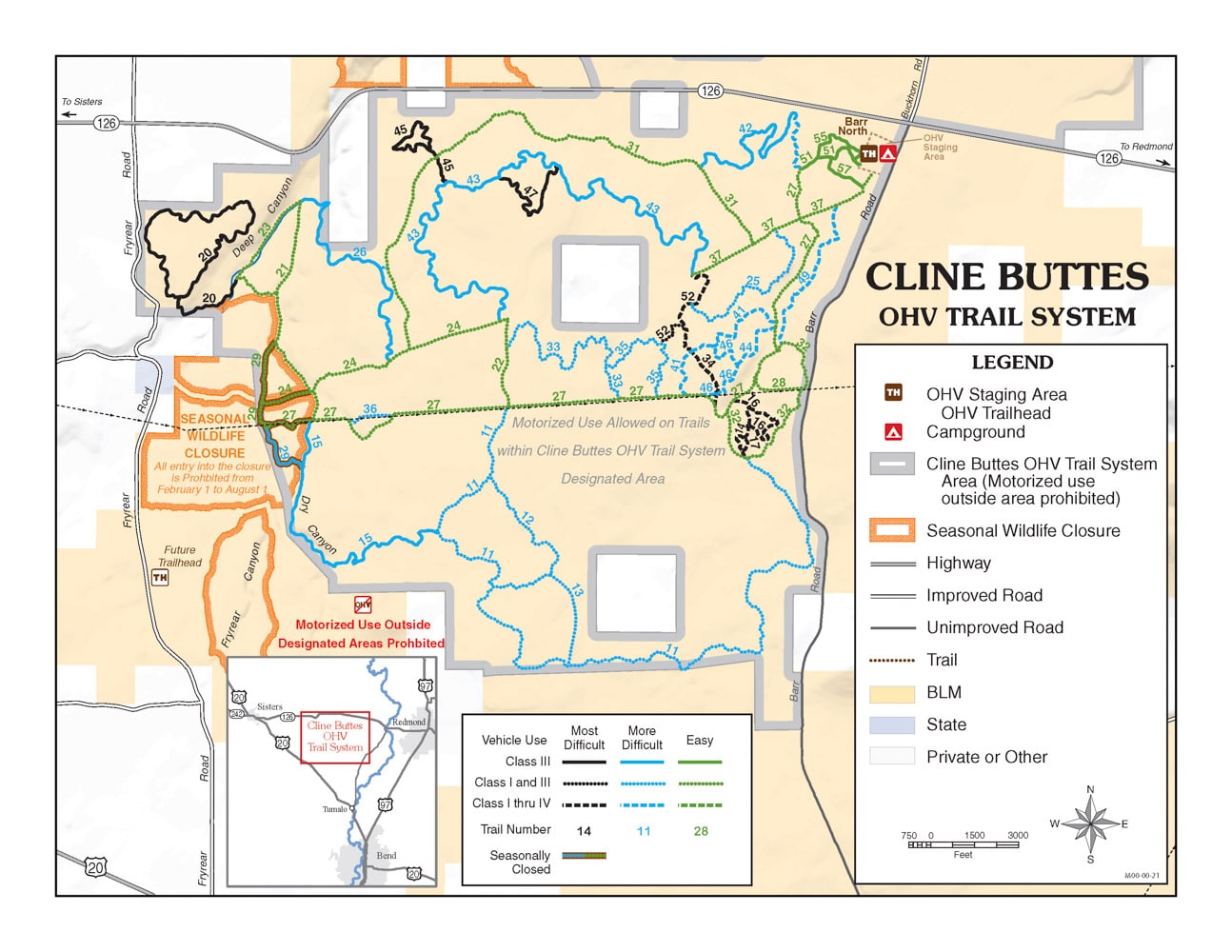 Located near Prineville Oregon, the Cline Buttes ORV system is open year round. The North Barr Trailhead is one of two trailheads in the Cline Buttes Central Motorized Trail Use Area, and the most popular and easiest to find. There are lots of other trail systems close by. But the Cline Buttes system will really challenge your skills at traversing some pretty gnarly terrain. When you need a break, just stop and take a look around – the scenery is amazing. Wear appropriate safety equipment and keep the decibel level under 96, and you shouldn't have too many issues.
The locals are pretty ATV friendly, but check with where you plan to stay if traveling there. ATV rentals are not common, so plan to bring a machine. You may encounter some who don't like ATVs, but for the most part, we've never heard of issues in the area. The scenery is well worth the trip.
Text: Rock St-Pierre