The next generation of off-road powersports has arrived in Canada. Introducing Segway Powersports: a new way to explore the world
Trailblazers are born, not made. The desire to go first and pave the way is in the DNA – and is rooted in the conviction that there's something out there that is more, and better, than what's currently available. Trailblazing is characterized by a drive to be the one to find that lucky strike, or hidden gem. This drive is in many of us, to one degree or another; but there are only a few who lead the way and mark the path. Though many start their journey with the dream of a new discovery, the reality is that most will never find it – until now.
SEGWAY is the future of powersports, featuring unrivaled, smart-moving technology (that other brands sell as add-ons) – stock power and performance not seen in the off-road industry (without significant investment or enhancements) – design and looks that belong on a runway – and an ownership experience commitment like no other. The stealth, power, and regal design introduced by Segway carves out a new frontier for powersports.
SEGWAY means "smooth transition to a new place" – and while we don't guarantee a smooth road to your destination – Segway does introduce a radically smooth transition to what we believe is the next generation of powersports' ownership and experience.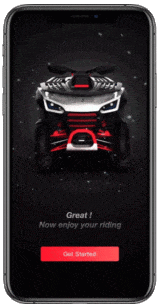 SMART MOVING TECHNOLOGY in OFF-ROAD
The ultimate predator is always in sync with its body + the environment; and you'll find that your Segway Powersports off-road vehicles + your experience are just as "tuned in." The Segway App creates an acute connection between you and your machine, giving you superpowers that you won't find available to you in other off-road vehicles. Remote start, safety, rollover warnings, anti-theft, maintenance, and most importantly, a heightened experience, are all available to you with Segway off-road machines. Explore with GPS and connect with your community through your Bluetooth-connected smartphone app. Download it now while you await the arrival of your machine – and start traveling, exploring, and sharing as soon as it arrives! If you are a trail rider, hunter, fisherman or adrenalin junkie, you can preprogram your favourite stand/blind, honey hole, track/trail, and share these locations with your friends… (or not!).
LIFETIME OWNERSHIP COMMITMENT
The Roost Factory Segway Canada Lifetime Ownership Commitment ensures that you keep on riding. You buy to ride – not to fix; so, our program reinvents and redefines warranty + support to make sure you always have a ride when you want one. From loaner vehicles to prepaid service, to bumper-to-bumper coverage and line of credit for parts, service, and accessories: we'll get you back on the trail and keep you there.
The SNARLER ATV range is the powerful 4-wheeler of the future.
---
The VILLAIN embodies extreme performance combined with modern, aerodynamic design.
---
The Fugleman 570 Hybrid UTV is one tough machine – it's ready to haul or explore new terrain!
---
SEGWAY TRAILBLAZER PROGRAM
Join the future of powersports by pre-ordering the Segway Trailblazer Program and be one of the first to own a Segway! Own the bragging rights as one of the foremost, exclusive owners of our limited-edition Segway powersports vehicles by blazing the trail with your pre-order, and securing your spot (extras valued at over $1,000) Connect with our concierge or authorized dealer and secure your Segway with a $2000 refundable deposit (if you choose to finance with zero down, you'll get your deposit returned at delivery) The first units are on the water now make sure that you are first in line!
ENTER TO WIN A SNARLER ATV
Be one of the first to pre-order the Segway Trailblazer Program and receive an additional 50 contest entries to win a custom wrapped SNARLER ATV. ENTER HERE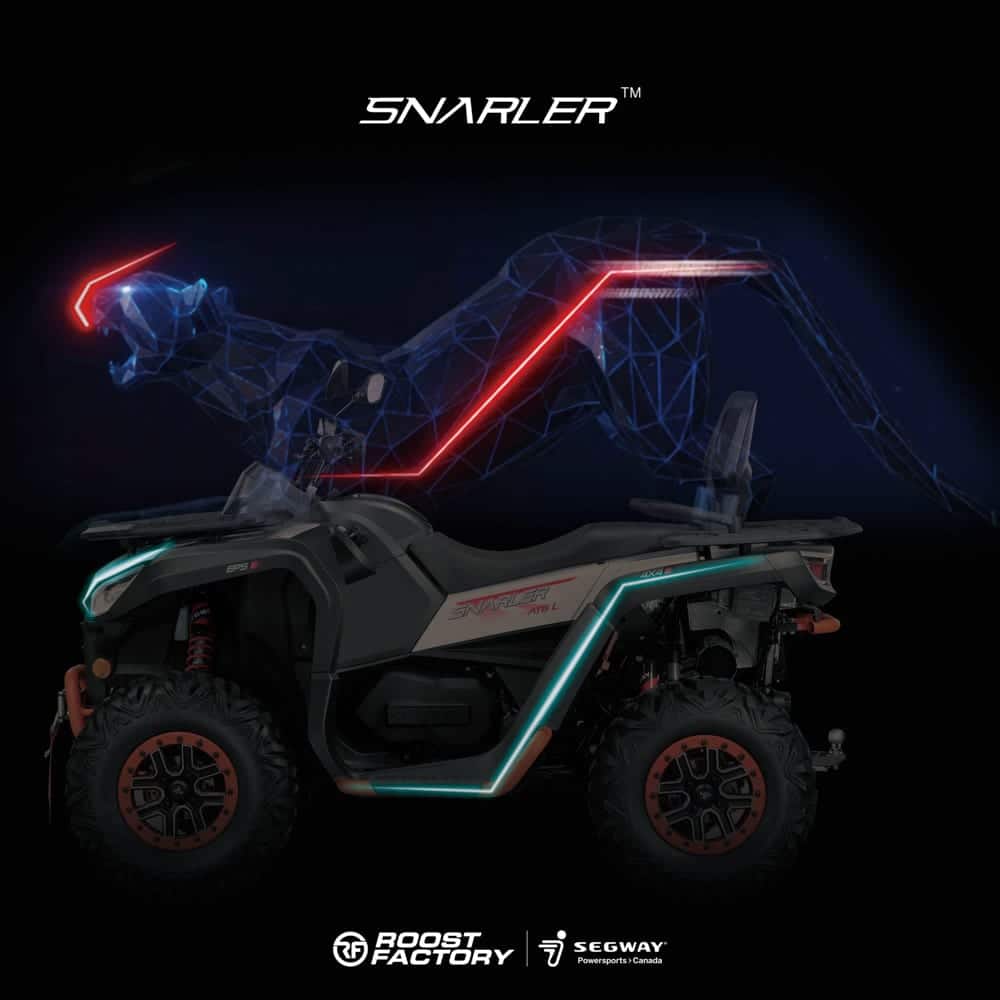 SEGWAY CONCIERGE SERVICE
We know you want nothing more than to be out on the trail, experiencing your surroundings as you ride a truly powerful machine of the future. We're here to help make your transition into the all-new Segway Powersports vehicles as smooth as possible. The Segway Powersports Concierge is here to simplify your pre-order process from start to finish, with a personalized approach. Reach out to our team so that we give you a thorough understanding of vehicle options, and a tailored recommendation based on your individual desires. We are here to help you get the best out of your unique Segway Powersports Canada experience, every step of the way.
Call, Text or Email the Segway Powersports Concierge
Call: 1-866-743-9131 EXT. 506 (Monday-Friday 8am-6pm EST)
Text: 1-647-526-5899 (Talk to Mark, ANYTIME)
Email: segway@hoosier-offroad.com