There are people that are always present at motorsport events, but are difficult to name. They do not put themselves into the spotlight even when they have every right to. François Morneau, Yamaha's regional sales manager for Quebec and the Atlantic is one of them.
At ATV, snowmobile or motorcycle events, it is not uncommon to see this tall man always standing close to a Yamaha tent or vehicle from the brand of the three tuning forks logo. François Morneau has served Yamaha Motor Canada for almost 34 years. However, nothing predestined him for this career that started in Toronto.
François was born in July 1960, in Rimouski, in the Bas-Saint-Laurent region in Québec. His parents operated a dairy farm and he is the fourteenth in a family of sixteen children. Unfortunately, four would not survive. In addition to the twelve remaining children, his mother raised other young people as a foster parent. François, therefore, grew up in a very large family, a community where farm work was always present. At 5 or 6 years old, the young François was driving his first tractor. There was not a lot of equipment so there was an abundance of manual labor.
Four-wheelers didn't exist yet, but there were always snowmobiles on the farm. They were used for leisure, but also to carry the firewood. The first machine was a Motoski, which was replaced by an Alouette. This started him on a path of enjoying motorized fun. A highlight of his youth was the purchase of his first motorcycle in 1978. A Yamaha IT 175 enduro that he could also ride on the road, even without indicators, replaced by hand signals. He loved to ride around with this bike. It was at this moment that he secretly dreamed of working for the Yamaha brand.
François Morneau continued his studies at High-School Paul-Hubert, then at College. For two years, he was part of the Marauders football team. He then obtained a baccalaureate in Business Administration, with a marketing option at the University of Quebec in Rimouski. It was during his studies that he officiated on student radio, making him discover oral communication.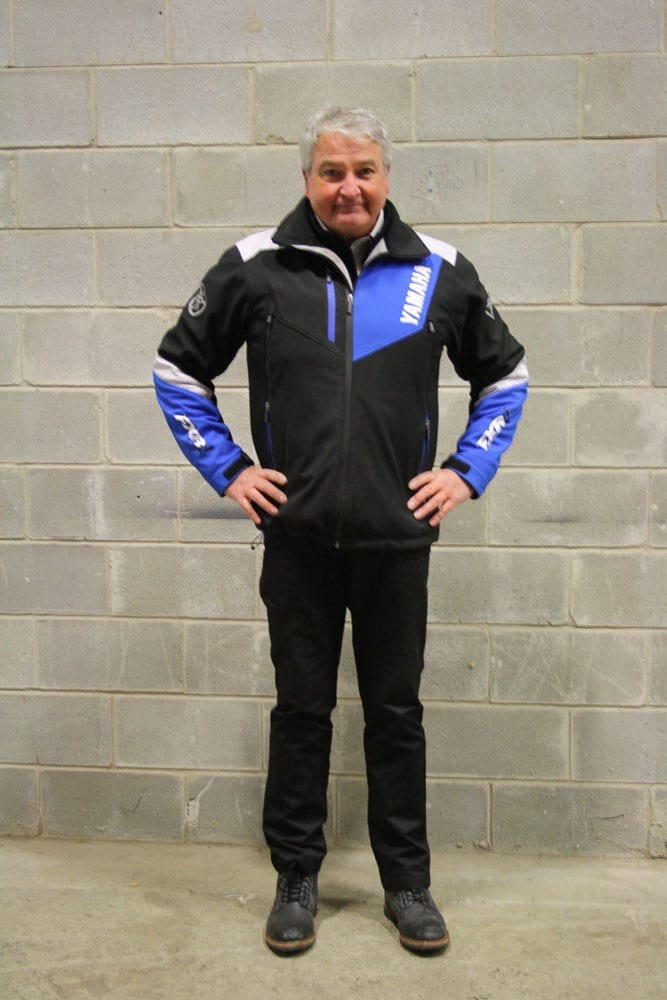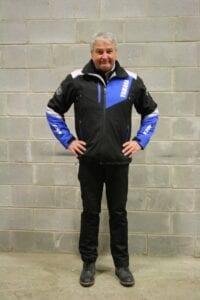 His studies completed in 1984, he went to join friends in Toronto to find work and improve his English. He took the opportunity to take English lessons. He was hired in a telemarketing company, then he sold Seiko watches, where he found his skill with sales.
That's when fate knocked on his door. His office was close to Yamaha Motor Canada, and on the bus, he met a lady who worked there. She was doing order entry. One day, she told him that a job was open at Yamaha – Parts and Accessories representative for Quebec. He readily applied and was soon in the door.
François Morneau took the job in July 1986 and held it until April 1988. He began to get to know the dealers and visited them regularly. When a position of district sales director became available in 1988, he received a promotion and his long career began in different regions in Québec, from Lac-Saint-Jean to Côte-Nord, passing through Quebec city, the Gaspé Peninsula and Abitibi- Temiscamingue. For more than ten years, he worked to support the dealers in the field. In 1998, Yamaha Motor Canada created a position for him that did not exist in the company, director of sales and dealer development.
When one questions about the development in the number of dealers, François Morneau answers by the quality of the network. Of course, there are more dealers now. But the main thing is their quality. Their ability to respond to and satisfy customers.
After six years in this position, he became the regional sales manager for Quebec and the Atlantic. This means he was the manager of seven representatives, two hundred concessions, representing 30- to 40-percent of the total sales in Canada.
If François Morneau finds himself in the Builder section of our magazine, it is because he has always been able to stay close and be interested in users of Yamaha vehicles, and therefore in the industry. He is present as much as possible at general meetings or some meetings of ATV or snowmobile federations. He is interested in both game-changing laws and technical improvements proposed by vehicle owners or dealers. He feeds information to the right people in the organization.
A little history
Historically, ATVs were three-wheelers. But the number of lawsuits due to accidents, mainly in the United States, meant the end of these vehicles in 1985. Yamaha preferred to buy back and destroy the three-wheelers they sold, to avoid any problem. Major manufacturers and importers in North America have come together to define the characteristics of a safe four-wheeled ATV. They defined by a maximum weight of 600 pounds, with a handlebar, and a single seat. These are still the standards applied by Yamaha, which explains why they never made two-seater ATVs, and for legal reasons too.
At first, the ATVs were powered by 350cc engines, such as the Banshee 2-stroke or the Warrior 4-stroke, which marked their era. The Grizzly 600 was then the first larger displacement ATV with an Ultramatic transmission that set the standard for reliability even today, thanks to its oil-immersed clutch.
Yamaha was also the first to distribute a recreation side-by-side vehicle with the Rhino. It was a phenomenal commercial success but then again came some lawsuits, mainly in the United States. Yamaha waited to win all its cases before releasing another SXS vehicle. Today, the range is very broad.
François Morneau likes to recall a sentence of the president of Yamaha in 1955, for the creation of the brand's first motorcycle, the YA-1, "We are one of the last Japanese manufacturers to enter the motorcycle industry, so we have to do it better than the others."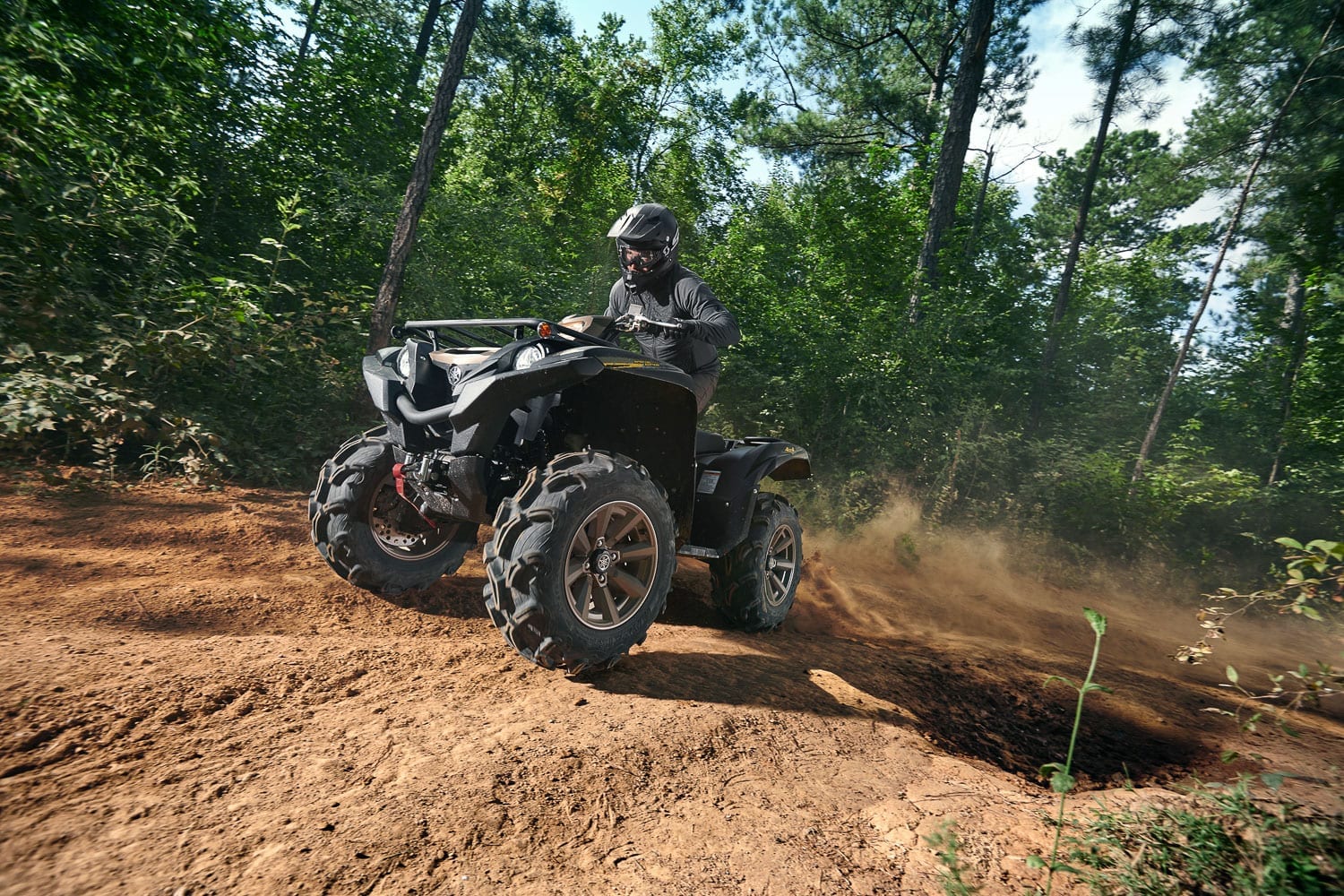 For the ATV market, the regional sales manager sees stability. Young people choose the look for their first purchase, then turn to stability and reliability. He likes to recall Yamaha's attachment to 4-stroke engines. With environmental constraints and the EPA, standards change approximately every two years. The 2-stroke engine must burn oil in its operating cycle and this returns to the atmosphere. Yamaha still equips a few motocross bikes with 2-stroke engines and the VK540 utility snowmobile, mostly used in Russia where the cold weather can be compared to Canada. But that's it for two-strokes. Environmental standards are met using electronics or a heated carburetor on utility snowmobiles. But the future of the engine is the 4-stroke. The oil is not burned, but recovered during the draining, and recycled. It is important not to let the engine idle for too long to avoid air pollution.
François is the father of two children, a 25-year-old son who made him twice a grandfather, and a 23-year-old girl who travels the world. He personally owns a Yamaha FJR 1300 motorcycle that he likes to ride during his free time, to clear his head. In terms of ATVs, he likes the Grizzly 700 for the trail, because he finds it agile and efficient. For hunting, which is one of his personal hobbies along with fishing, he likes the Kodiak 450, because it is more compact with a reduced turning radius. In his spare time, he likes to ski a bit, when he's not on his motorcycle or on his Kodiak for hunting and fishing. The forest is a source of calm for him.
After 33 years in the business, he is still passionate about Yamaha, its vehicles, and the motorsports and leisure industry. He doesn't think of retiring for now. This is good news because he is Yamaha's ambassador for Quebec and the Atlantic regions.