The region of Saguenay – Lac-Saint-Jean in Québec is definitely a must-see when it comes to outdoor activities. Whether you are looking for a smooth moment to take the time to relax or an emotional day of adventure, there is something for everyone in this region. What if we told you about an activity that satisfies both parties? In ride mode or adventure mode, quad excursions are popular in Saguenay – Lac-Saint-Jean. If you want to plan your outing and discover the magnificent landscapes that the region offers, this article is for you!
Before you go, we recommend that you visit the Fédération québécoise des Clubs de Quad (FQCQ) website to consult the interactive trail map and to plan your visit to Saguenay – Lac-Saint-Jean. This comprehensive tool will allow you to find your way back on the trails, locate accommodation, gas stations, restaurants, and much more.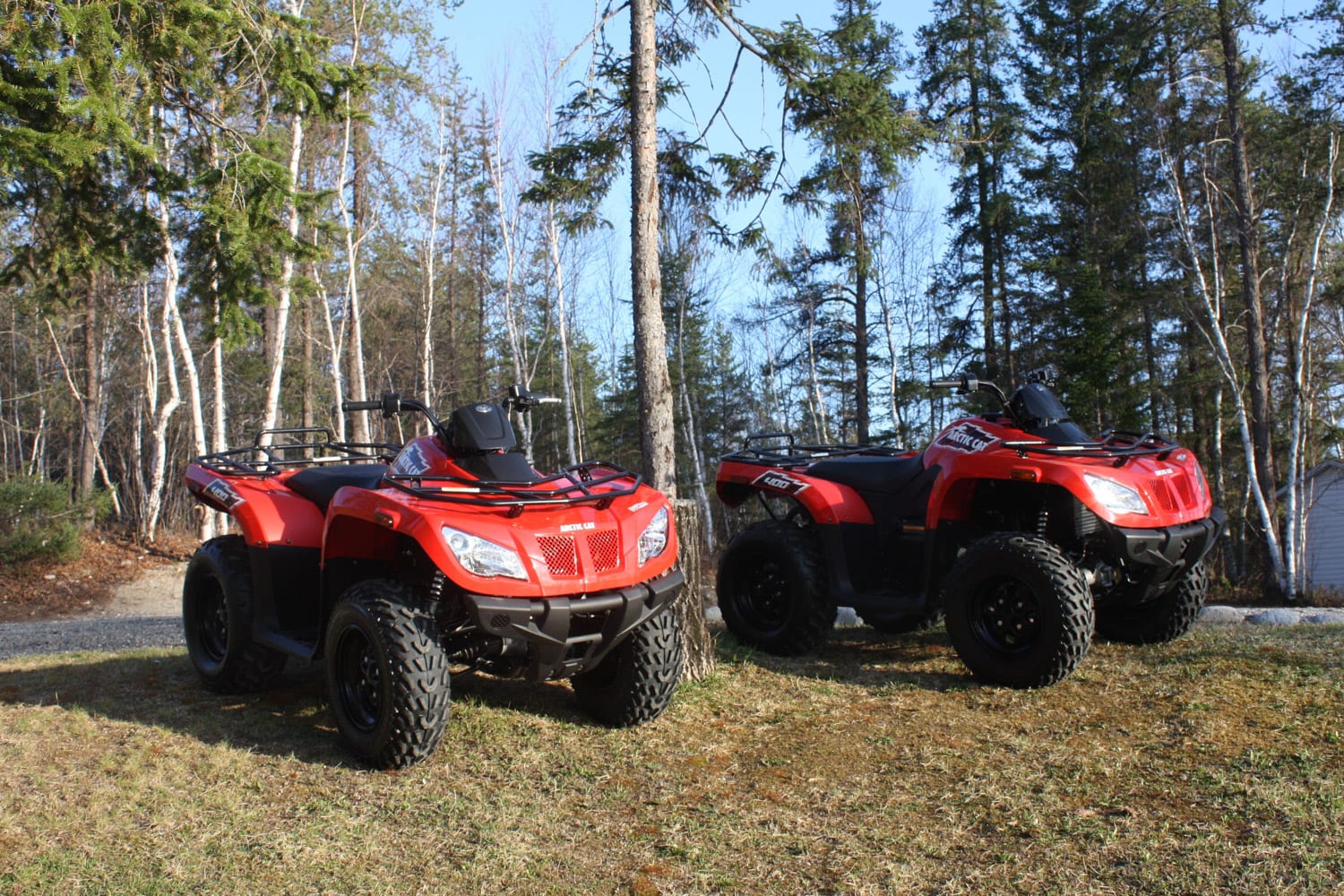 Quad experience around Lac-Saint-Jean
Lac-Bouchette area
When you arrive from the Mauricie region via road 155 and are looking for accommodation in the Lac-Bouchette area, the must-see is the Ermitage Saint-Antoine. Whether you choose a chalet or a room for your night, you will have the chance to discover a breathtaking landscape of lakes and mountains. Once rested, hit the trails with your quad towards Saint-François-de-Sales. On site, several options are available to you to discover the southern sector of the lake: you could continue your way towards Roberval and Saint-Prime, go to Chambord or Desbiens, or go towards Hébertville, it's up to you to see what you like more. Here are some ideas to help you choose. In Saint-Prime, a stop at La Fromagerie Perron is a must for good fresh cheese curds. In Desbiens, you can go to the end of the trail to observe the lake from Halte La Vincent Girard or take the opportunity to visit a must-see in the region: the Trou de la Fée cave park. When you pass through villages and towns, don't hesitate to stop by the markets to stock up on delicious local products to taste later or during your getaway.
Quad experience around the Saguenay River
Monts-Valin area
Have you always wanted to see the splendor of Monts-Valin in the region? We are suggesting a more extended expedition to have time to explore this wonderful area.
Day 1
When arriving from Parc des Laurentides by road 175, several hotels will be ready to welcome you for the night. Auberge Le Parasol, Hôtel Chicoutimi, Hôtel du Fjord and Motel Panoramique are, for example, accommodations that are located near your departure point the next day. Take advantage of your evening to dine in good restaurants in town and participate in the various local summer events.
Day 2
Now is the time to get to your starting point at the parking lot at 630 Cabot street in Chicoutimi. You can leave your car there and go aboard your quad towards Saint-Honorée, then north towards Saint-David-de-Falardeau. When you continue on your way, you will pass near Valinouët station and finally enter the Zec Martin-Valin. Finally, you can take the time to rest for the night at the Auberge located at km 31 on trail 93. The inn's restaurant will also be open for you to enjoy a delicious meal.
Day 3
The following day, once you've had your fill of energy, you can return where you left your car the day before. This is a long ride but well worth it.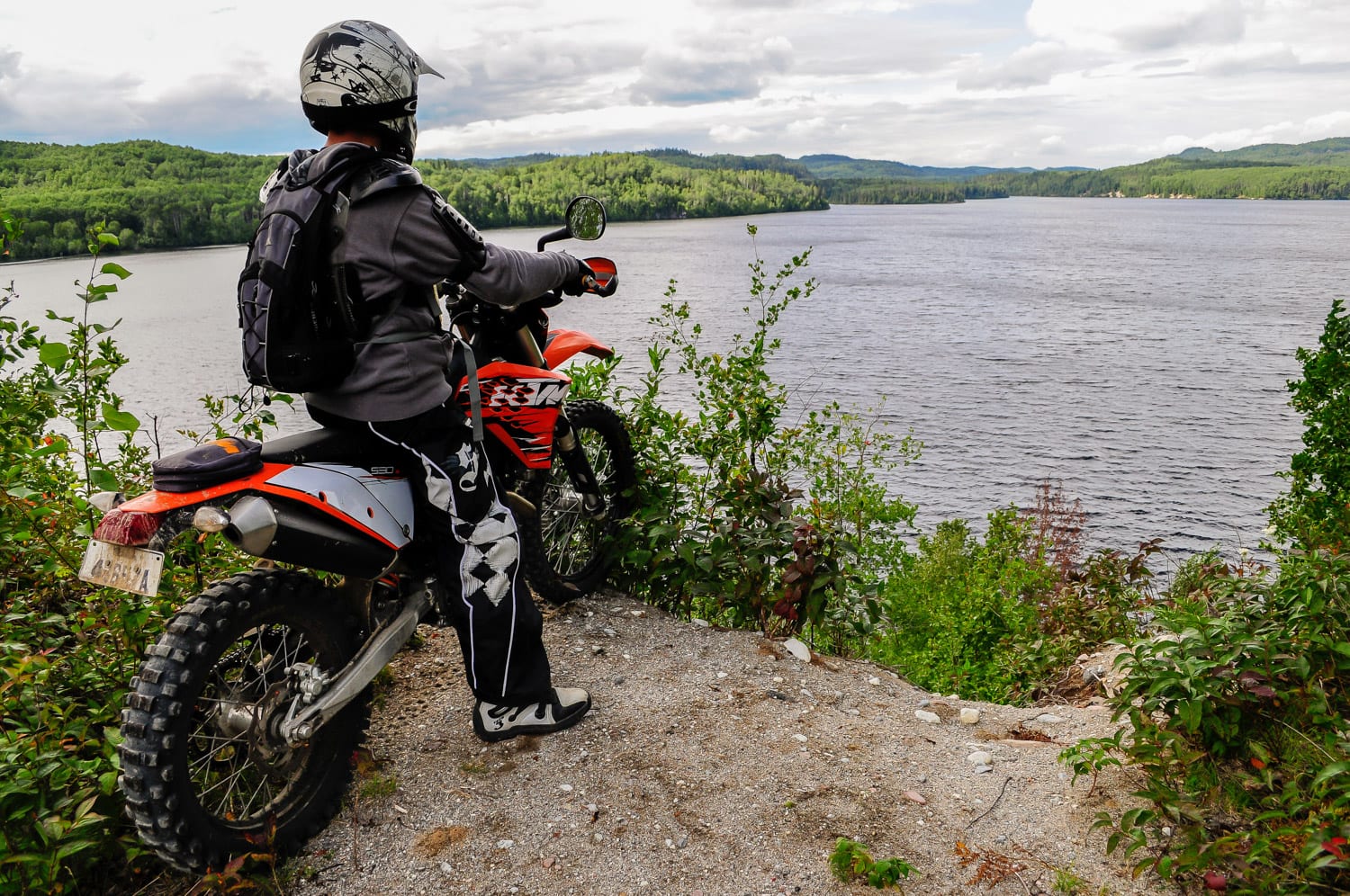 Quad experience around the Saguenay Fjord
La Baie area
Are you arriving from Charlevoix or Baie-Saint-Paul? A fantastic quad experience in the La Baie area is ready to welcome you. Plan your night at one of the most beautiful inns in the region: Auberge des Battures at La Baie. In addition to being very well located for ATV riders, this 4-star accommodation offers you a breathtaking panoramic view of the Baie des Ha! Ha! Since there are no trails connected to the Auberge des Battures, we suggest you go to the Bec-Scie Outdoor Center, which is located directly on the quad trails. There are, therefore, two options for getting there.
– If you arrive by car with your quad in your trailer, you can get from the Auberge des Battures to the Bec-Scie Outdoor Center whenever you want. Once there, all you have to do is unload your quad out of the trailer and hit the trails of your choice.
– If you have planned to arrive in the region aboard your quad, you can first appreciate the trails in the area and then make the trail loops of your choice. When you have reached the Bec-Scie Outdoor Center, you can leave your quad in the secure parking lot and contact Auberge des Battures, who will call a taxi for you.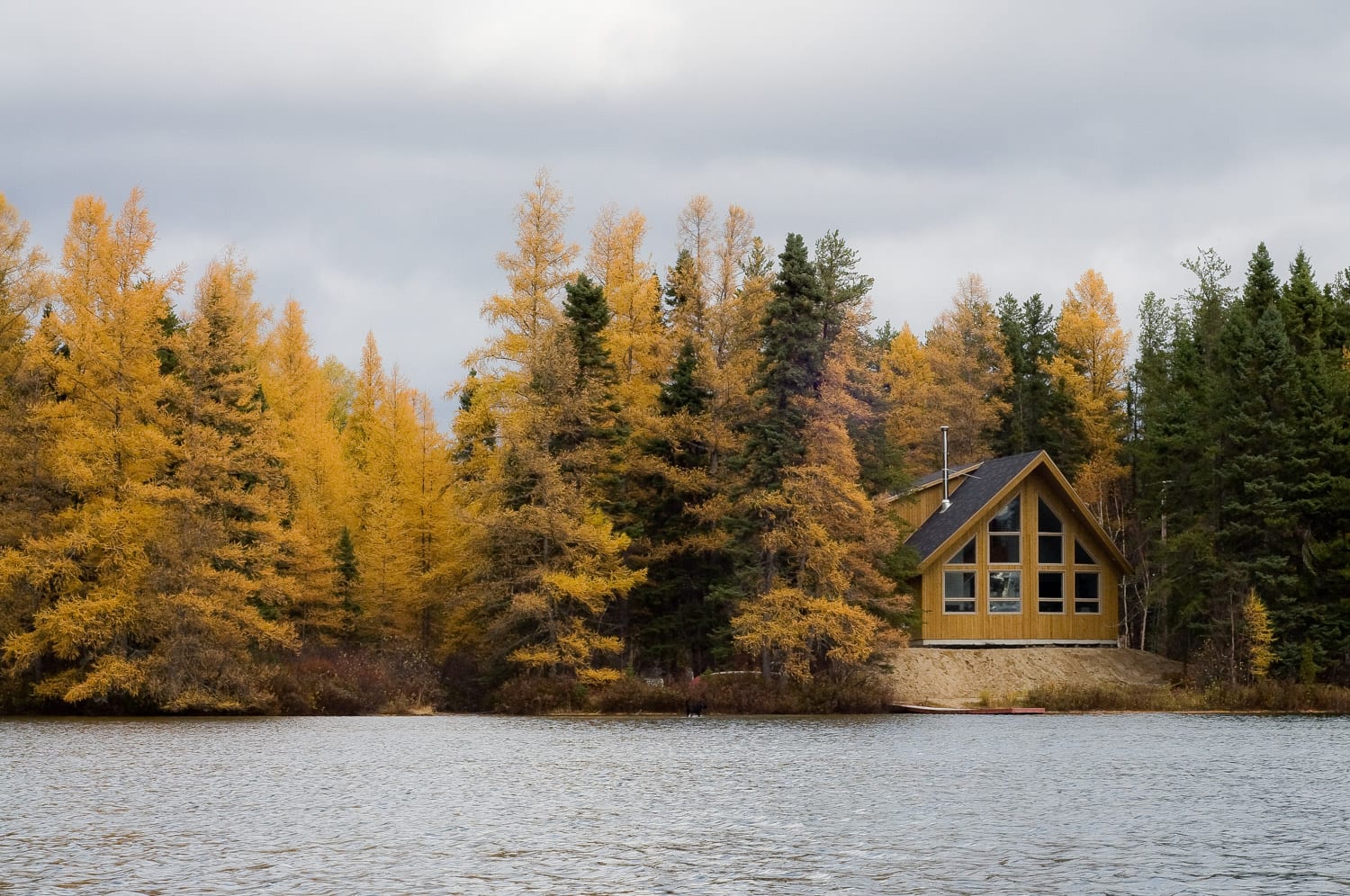 Other interesting alternatives
Off-road vehicle rental
If you don't own a quad, you can rent one at Évasion Sport in Chicoutimi. This boutique has been working in the field of snowmobile and quad / ATV rental for several years now in Saguenay – Lac-Saint-Jean. You can rent your quad for half a day or the whole day and hire trailers if you need them.
Quad excursion
The 5-star Farm Holiday Center and the Pourvoirie du Cap au Leste offer other great alternatives, with excursions on the trails accompanied by an experienced guide. During these excursions, you will have the chance to follow your guide, who will make you discover fantastic points of view on the Fjord-du-Saguenay. It is also possible to book a stay in the outfitters in the region to have access to various quad trails.
Visit saguenaylacsaintjean.ca for more information on the region and to plan your itinerary. There are so many options and destinations offered in the Saguenay – Lac-Saint-Jean area; you may have a hard time deciding!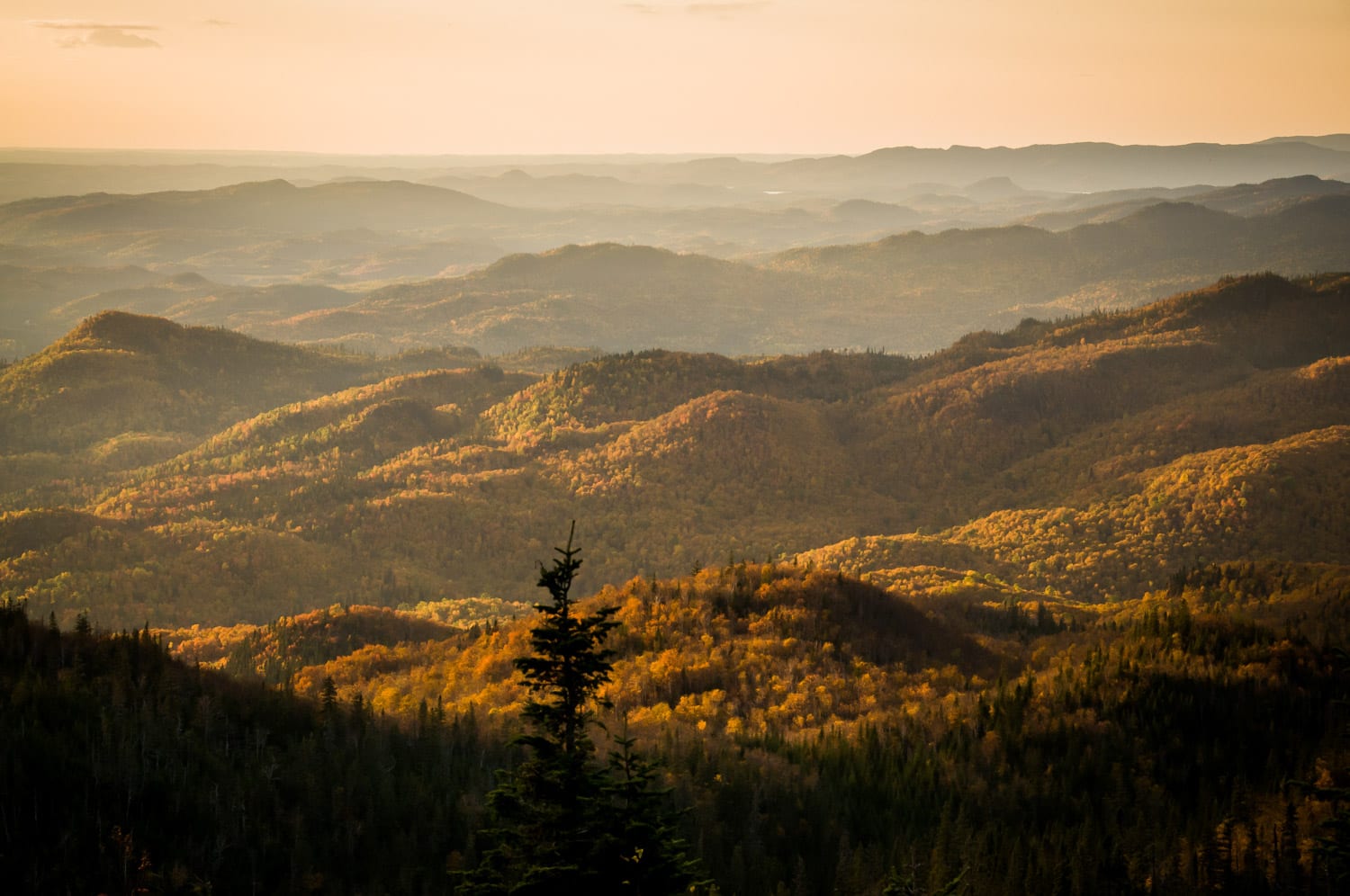 Enjoy the ride!
Text: Marie-Laurence Marcoux
Photos: Fabrice Tremblay