The Kimpex Cobra windshield, which is manufactured by Poweradd, follows the trend of equipment manufacturers to offer lightweight windshields that will cause the least possible obstruction to see in front of the vehicle. In terms of general vision, the Kimpex Cobra windshield offers a very good visual field, whether we're talking about transparency and absence of exaggerated distortion or obstruction by the windshield's structural parts.
Opening the box, we can see that the Kimpex Cobra windshield is of a very simple design and that there are few parts: the main polycarbonate part, the two support angles, the metal sleeves for fixing and adjusting to the vehicle and a small bag of hardware. The Kimpex Cobra windshield is available in two versions: completely fixed or removable. It is the latter version that we have for evaluation.
There are no assembly instructions in the box. Instead, there is a small paper that invites us to consult the Poweradd website. Ironically, the assembly plan is no longer available there because "it is in the owner's garbage can". Fortunately, there is a link to a video file on Youtube. Watching this video, it's easy to understand how to install the windshield because it's very simple.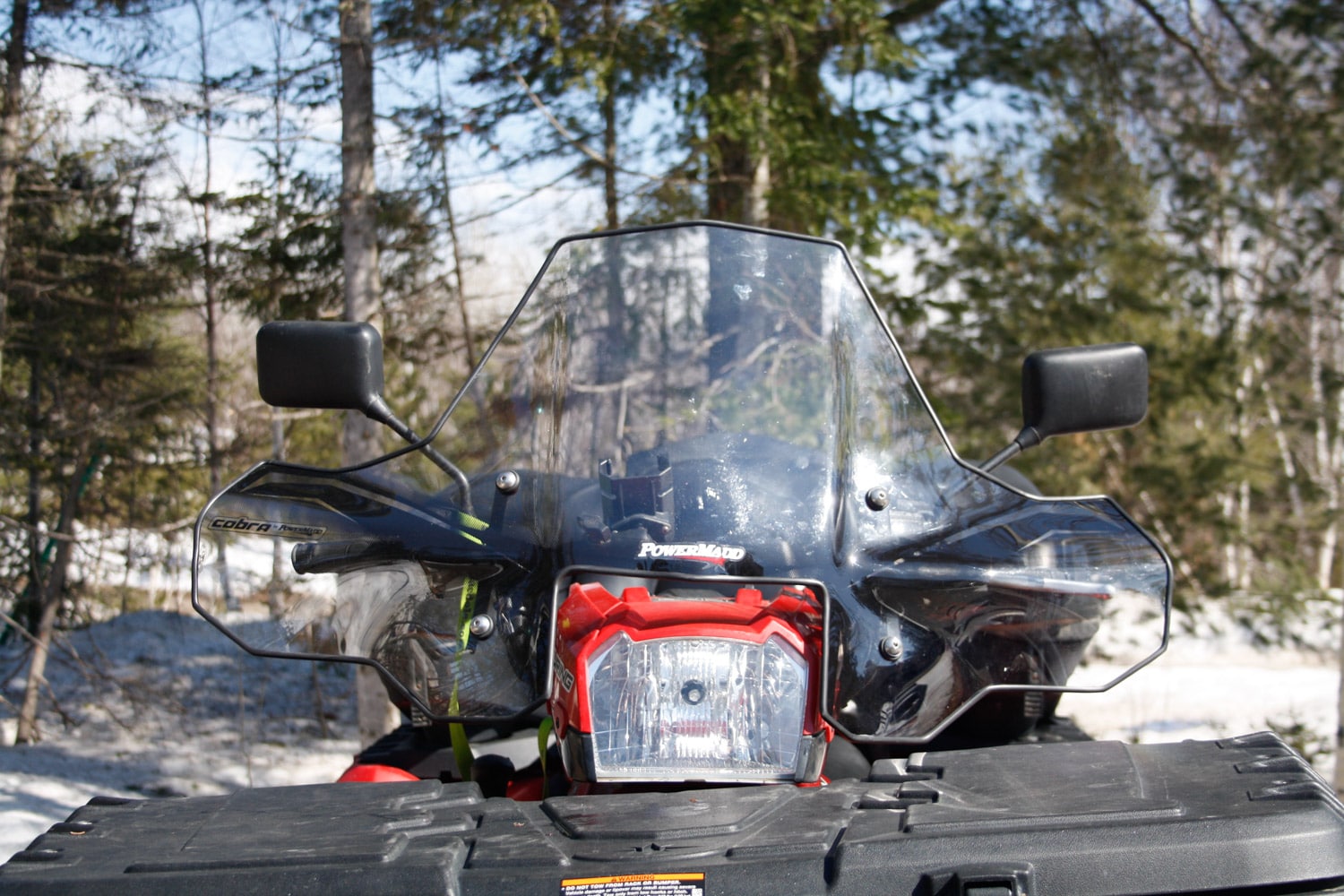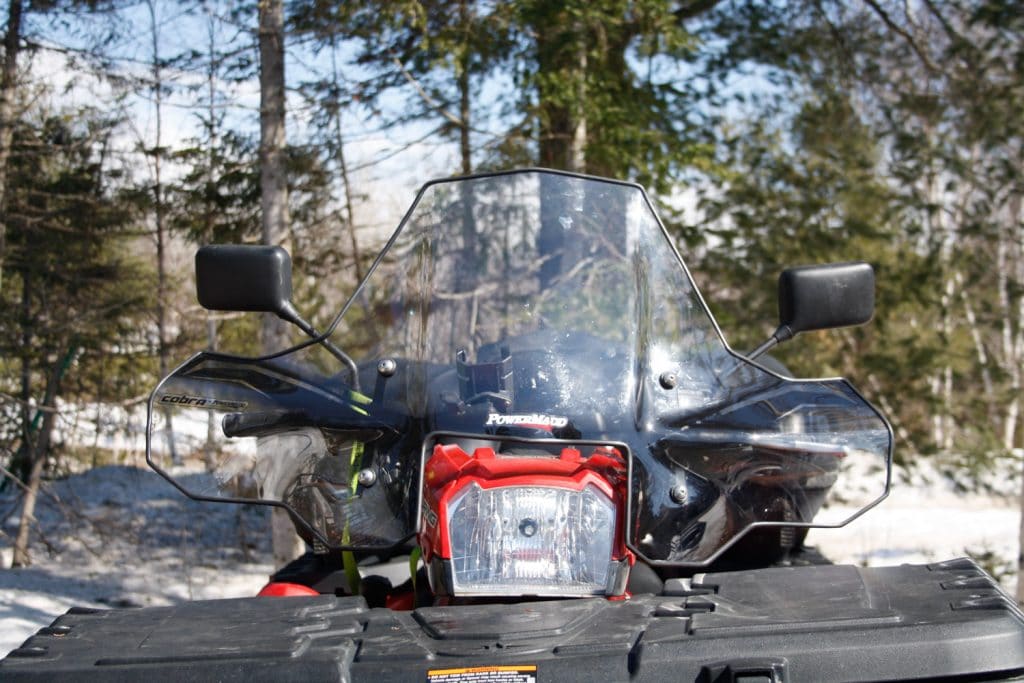 We installed the windshield on a Polaris 850XP that has an auxiliary light in the instrument pod. The Kimpex Cobra windshield shape fits the headlight shape correctly and the final adjustment is done without any problem. The removable version is equipped with a pin-locked quick-release system designed to allow the user to remove and replace the windshield in seconds. This simple system has proven to be very effective.
Once assembled and in place on the quad, despite the fragile appearance, it proved to be solid and stable. As you drive faster, the air pressure on the windshield surface keeps the whole thing stationary. We greatly appreciate the clear view to the front because of the absence of structural cross pieces. You can see directly in front of the vehicle as if the windshield wasn't there.
Kimpex Cobra windshield – In summary
Good quality of vision due to the transparency and the clearance of the glass surface, light but sufficiently robust construction.