Our Editorial team has prepared a practical guide to help you purchase and properly use a recreational off-road vehicle. This reference document will cover several sections which will successively be published in the next few publications. It will highlight several aspects that are unfortunately overlooked by some users but are all important to fully benefit from the off-road activity. It is sometimes difficult to obtain all the relevant information and we will do our best to answer all your questions through this series of articles.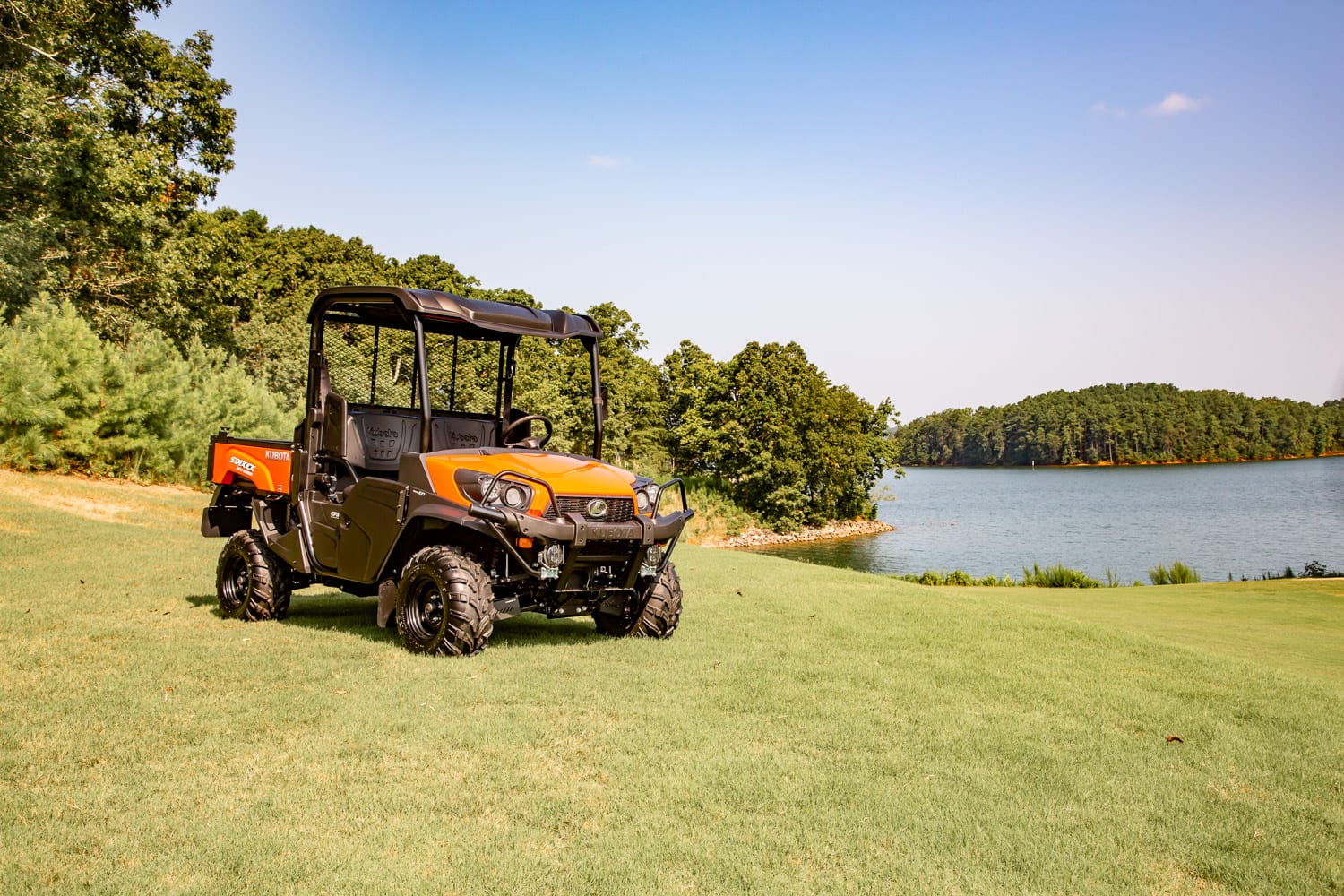 Part 1: How to choose the perfect Off-Road vehicle
When we are interested in a new field of activity, we are faced with a multitude of unanswered questions in the early stages of our research to quench our thirst for knowledge. The Off-road activity is no exception to this rule.
Many of you consult our magazines, dreaming of exploring the great outdoors that Mother Nature has to offer. However, if you are new to it, you owe to yourself to do your homework to make sure you purchase the vehicle that will exactly meet your needs and expectations.
A questioning exercise must be carried out before going to the dealers to already have a good overall idea of the so strongly desired vehicle. Otherwise, emotion and the euphoria of the moment could prevail over reason. A wrong selection could cause you great disappointment in the long run, and an inappropriate purchase could cost you thousands of dollars in the end.
Here are some questions you should take the time to answer first:
What budget can I grant to this hobby?
We all have economic situations that are different from each other and it is essential not to exceed your financial limits. You must take into account the costs of acquiring the vehicle, insurance, the annual trail access fee, and the costs incurred during its use (gasoline, catering, etc …) We heard sad stories where some individuals were indebted beyond their capabilities and no longer had the money to practice their activity. So please, go according to your financial means to take full advantage of this great activity.
Depending on the amount borrowed, dealers offer loans of up to 10 years, allowing small weekly or monthly payments at affordable rates. These loans are usually flexible and offer the possibility of faster repayment than the original agreement. We will cover this topic in more depth in a coming article.
Am I going to ride alone or with a passenger?
This question is definitely what will make you lean towards a category of vehicles available on the market or another. ATVs are divided into 2 categories: single-seater or two-seater. It should be noted that to date not all manufacturers offer two-seater vehicles. Two-seater ATVs began to appear in 2002. Canadian manufacturer Bombardier, now Can-Am, first introduced this type of ATV, then Arctic Cat, CFMOTO, and Polaris followed suit.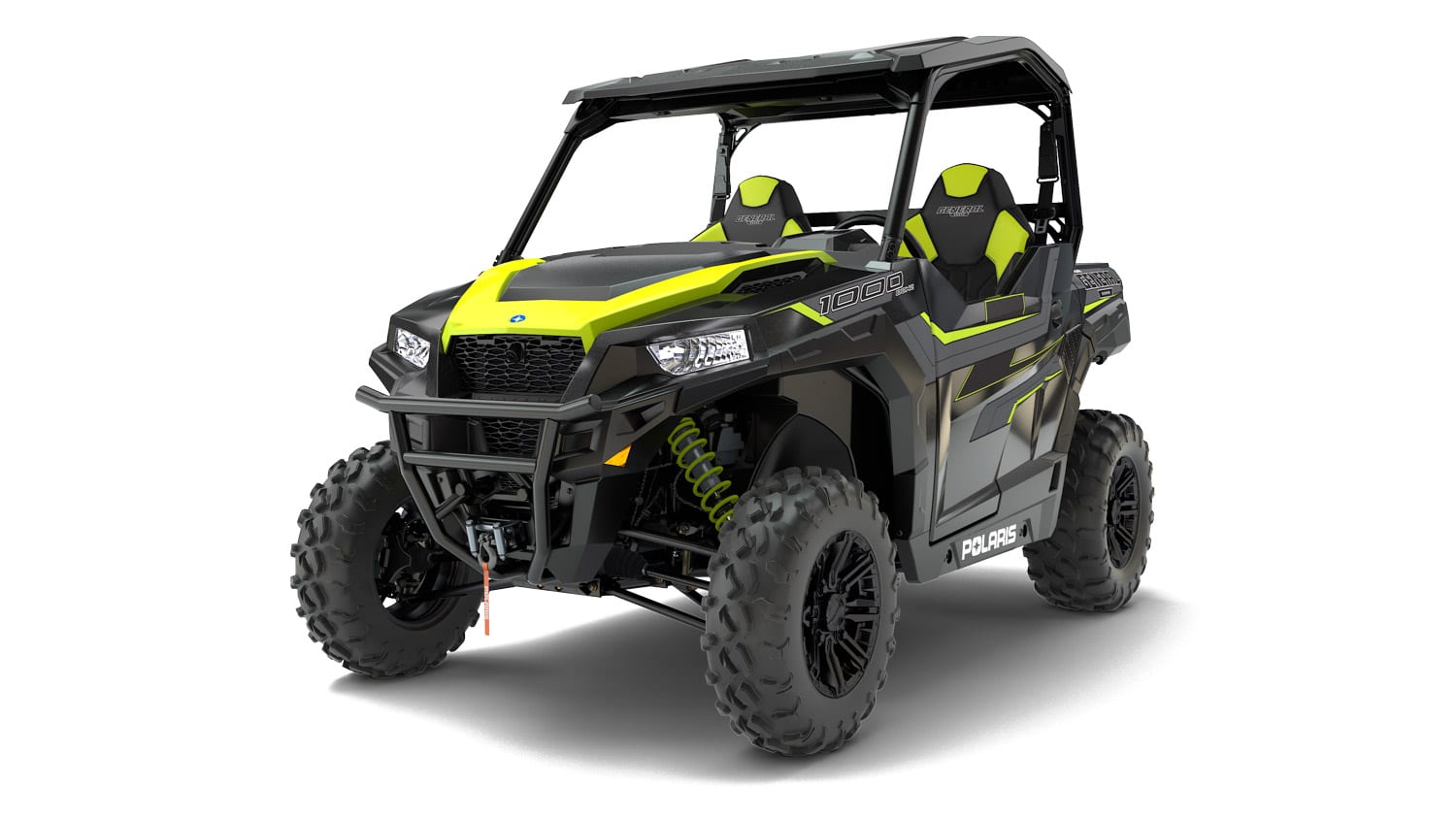 Single-seat ATVs are ideal for enthusiasts who will practice the activity alone. Single-seater ATVs can also be modified by adding a passenger seat as well as footrests to accommodate an additional occupant. However, on Quebec's Federated trails a special training course is required to obtain a certificate that will allow the use of this accessory with a passenger. It must also be mentioned that in some places, signs will force the passenger to get out of the vehicle when climbing a too steep slope.
Two-seater ATVs, for their part, are specially designed to safely transport a passenger. In addition to the equipment required for the comfort of an additional occupant, the chassis of these ATVs are longer, positioning the passenger in front of the rear axle to avoid a possible overturn.
In the UTV category, some manufacturers offer vehicles that can accommodate 2, 3, 4, 5, or even 6 occupants depending on the model. Therefore, being able to transport work colleagues or a small family on a weekend ride is not a problem and the possibilities are almost limitless. It remains for you to determine your needs and preferences and choose the vehicle that meets the number of occupants to be transported.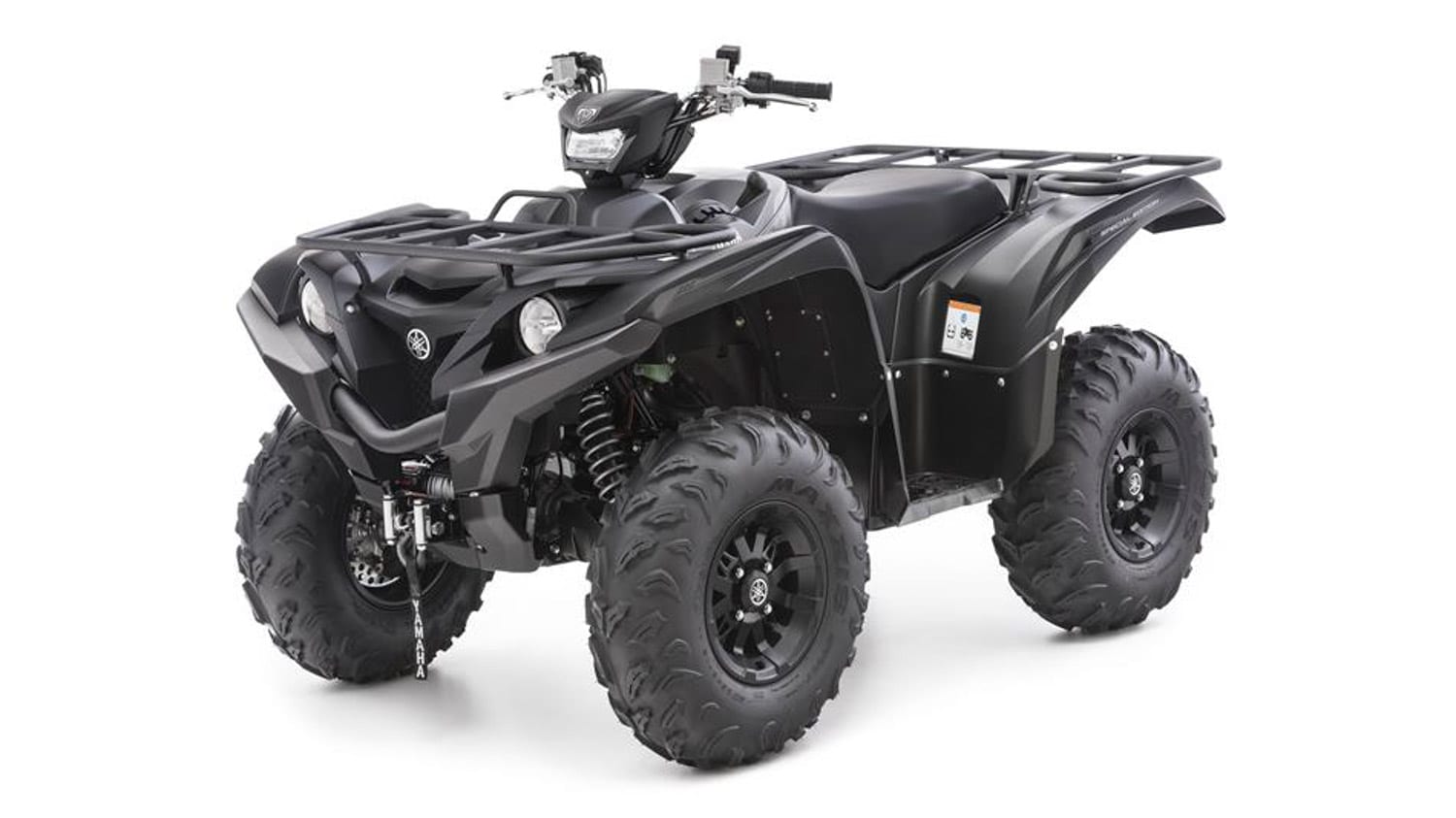 What will be the main use of this off-road vehicle?
ATVs and UTVs can be divided into several groups according to their uses. Some are more sporty providing adrenaline rushes in record time thanks to their high-performance features while some machines have a more sober character, but offer more reliability and driving pleasure for more user-friendly rides.
Will your vehicle be primarily dedicated to more utilitarian tasks, requiring cargo space as well as high towing capacities or will it be used mostly for its recreational skills?
In the first case, utility ATVs and UTVs will have provisions for work and recreation-related tasks such as hunting and fishing. Manufacturers devote a great deal of energy to design vehicles with all the special features to make everyone's job easier. UTVs in this category have a rear tipping cargo dumper for easy unloading. ATVs for their part have front and rear luggage racks for adding accessories or for transporting equipment. UTVs in this category can easily be used for recreational use but will be less comfortable compared to those designed primarily for this purpose.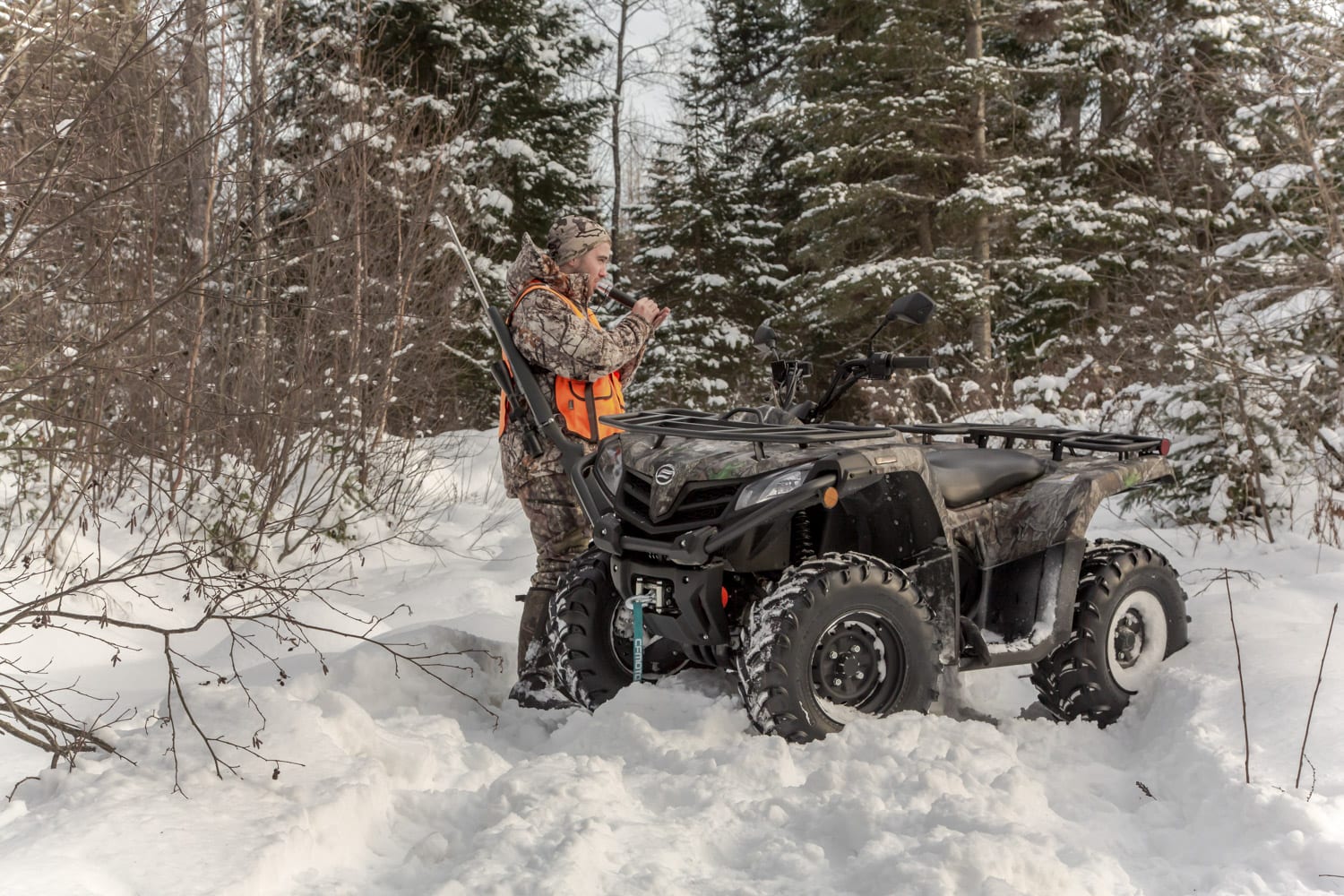 Utility vehicles have generally been considered bad-handling monster machines with slow but powerful engines and limited suspension travel. But that has changed. Today's four-wheeled utility vehicles are designed to be fun and comfortable on the trails. When the going gets tough in mud, rocks, or steep climbs, modern utility vehicles usually present themselves as weapons of choice. They have high ground clearance and excellent traction. Several industries, law enforcement, and service personnel also use this type of off-road vehicle, and they are preferred by hunters, campers, and fishermen since their creation in the mid-1980s.
Second, more sporty vehicles normally have bigger engines and even turbocharged engines that deploy more horsepower by getting the most out of every cubic centimeter. They are designed with one goal in mind: fun! They are usually devoid of artifice to allow for a lighter weight. The shocks are of longer travel, have a lot of adjustment to obtain the desired performance, and they are usually gas-filled. Sports vehicles are excellent for jumping, tackle difficult terrain, drifting around corners, and lifting the wheels off the ground. Experienced pilots can attack the trails at a fast pace that keeps them alert and gives them heartbeat surges. Some UTVs have 4-point seatbelts for greater safety. However, some of these machines don't have the option of adding optional cargo racks.
UTVs have an additional category that can be referred to as Hybrid or Crossover. The Sport-Utility category has probably done more than any other category to increase the popularity of off-road vehicles. These UTVs combine the working capabilities of a utility side-by-side vehicle with the sporty characteristics of performance and racing SXS. Due to their versatility, these machines come in a wide range of models offered year after year and are often the best in terms of sales.
To know everything: the ATV Buyer's Guide.
When you have answered the previously asked questions, we advise you to obtain the reference work expertly produced by our colleague Pierre Allard. The ATV Buyer's Guide is a reference book published each year by Raven Media editions. You will find the technical sheet of all the vehicles available on the market and all the relevant information to form a clear opinion on each one. This book is essential for establishing the list of vehicles that will be able to meet your specific needs according to your criteria and expectations.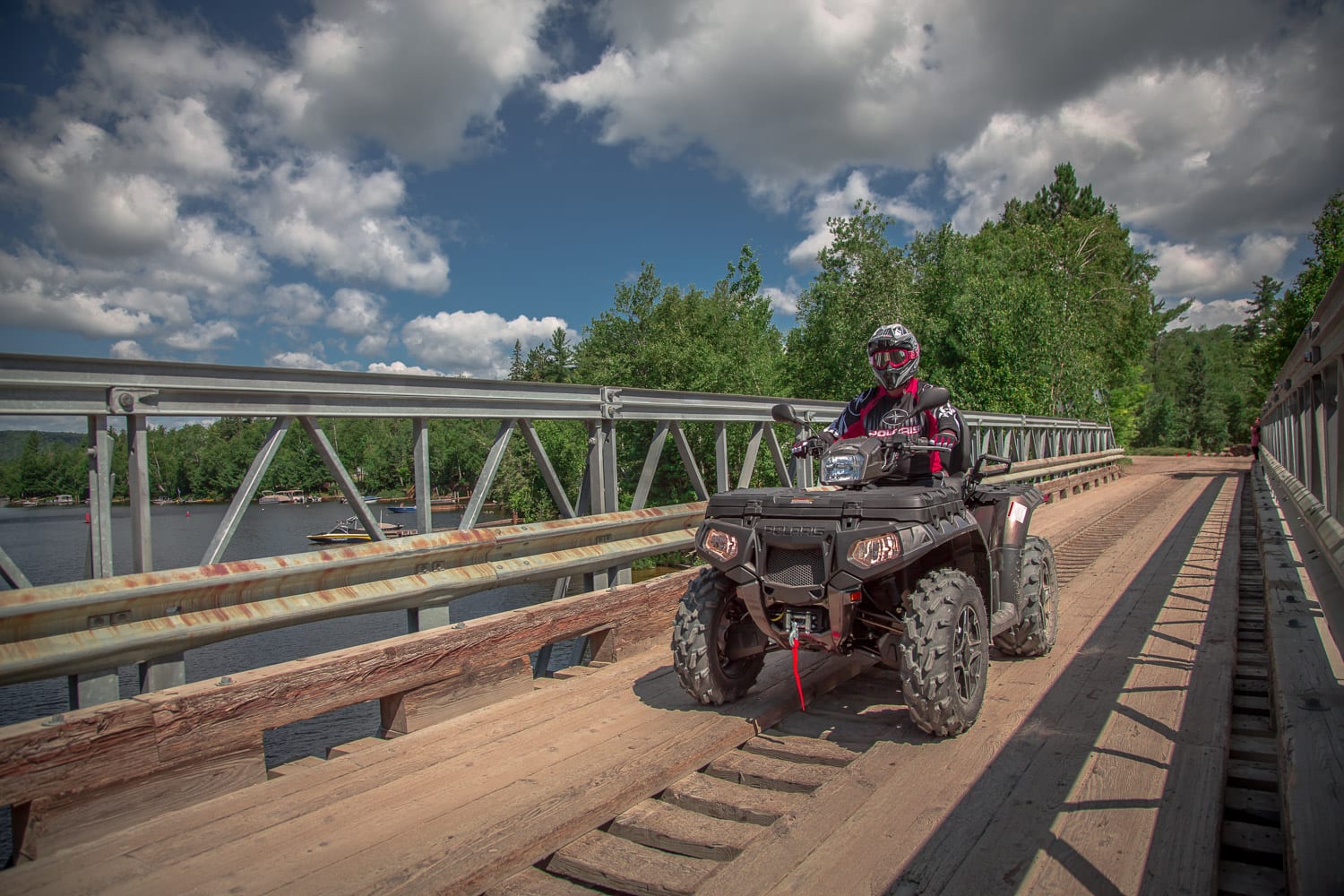 Internet, a significant resource.
When you have identified the vehicles that are likely to be of interest to you, consult the classifieds sites, as a large majority of dealers use this tool to post their new vehicles. Many offer prices that are below the MSRP (Manufacturer's Suggested Retail Price). On the other hand, be on the lookout for transport costs and preparation (if applicable) which may differ from dealer to dealer. This is a trick that we denounce and condemn, but which is unfortunately used by a small minority to attract consumers to their showrooms. A well-informed consumer is the best consumer!
In conclusion, with a little research, you will be able to come to a dealership fully equipped and well informed with all the data you need to choose the right vehicle for your needs. Your ultimate goal should be to buy a machine that not only fits you perfectly and is easy to operate, but also has the right horsepower, comfortable suspension, the right fun factor, and all the features you need to perform the tasks assigned to this wonderful recreational vehicle.