Our job as an ATV columnist is much more demanding than it seems. Rest assured, this is not a complaint, but rather an observation. Our dream profession, as off-road vehicle lovers that we are, brings its share of anxiety and uncertainty. To help battle this, we try to use only the best equipment we can to support our work. Things like trailers are much more important that you'd think, especially when your livelihood depends on it.
All year long, we have to travel thousands of kilometers to be present at different events and to transport the vehicles that are made available to us during short and long-term tests. Perhaps you had the opportunity to meet us on the road during our multiple trips? Honestly, the trailers that we currently own and have been using for almost 2 years do not go unnoticed. For many, in addition to being a piece of work equipment, a well-branded trailer in the colors of a company is an excellent promotional and advertising tool. We get compliments on our Gator Elite Series Trailer all the time.
Two years ago, when we listed trailer manufacturers that met our most demanding criteria, Remorque Gator found itself at the top of this list. So, it was natural to associate ourselves with a team of professionals to equip our fleet of enclosed trailers.
Gator trailer, proudly made in Canada
Trailer manufacturer for almost a decade, Remorque Gator has managed to make its way through this universe with a lineup that is quite diverse. They can boast, with good reason, that they offer a wide range of trailers for all uses and conveniences. The company takes calculated risks, but they have all paid off. It is the result of hard work in offering a broad range of trailers for commercial or recreational purposes, for all budgets, but also built of exemplary quality. The rapidly acquired reputation of this company is also the result of the dedication of over forty specialists working in the business based in Sherbrooke, Quebec.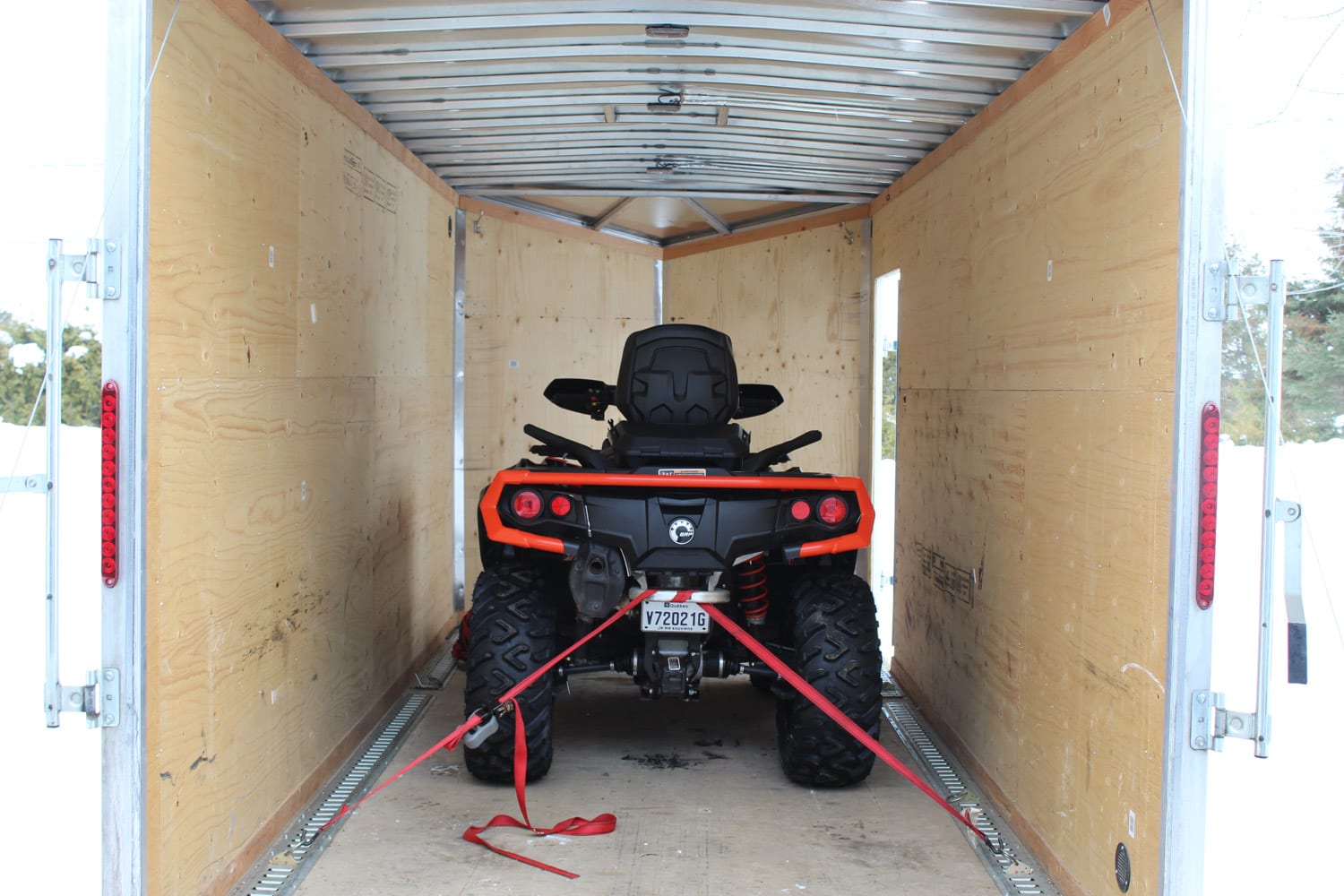 Elite series enclosed trailer
Among the range of products available, we got to test the top of the heap – the Elite series. The Elite's features fully correspond to our criteria and expectations. Sounds like a perfect match to us. The countless hours spent with equipment behind our trucks requires exceptional trailers, and that's exactly what the Elite series offers. We settled on the 7-foot by 16-foot version. It is equipped with a 24-inch "v-nose" at the front to improve its aerodynamics and allow substantial savings in terms of gasoline. Our choice also fell on the most elaborate version of the series. Its interior height of 7 feet allows us to transport all types of vehicles without worries.
It is great to transport all of our equipment, arrive at the destination and see that the vehicles we transported are immaculately clean, exactly as when they were loaded. This is an advantage to a quality enclosed trailer that we cannot overlook, especially when we have to shoot videos or photos of the vehicles for our magazines. The enclosed trailers of the Elite series take away a lot of worries and save us a lot of time and energy. It protects our equipment from rain, snow or dirt that could affect the aesthetics of our vehicles.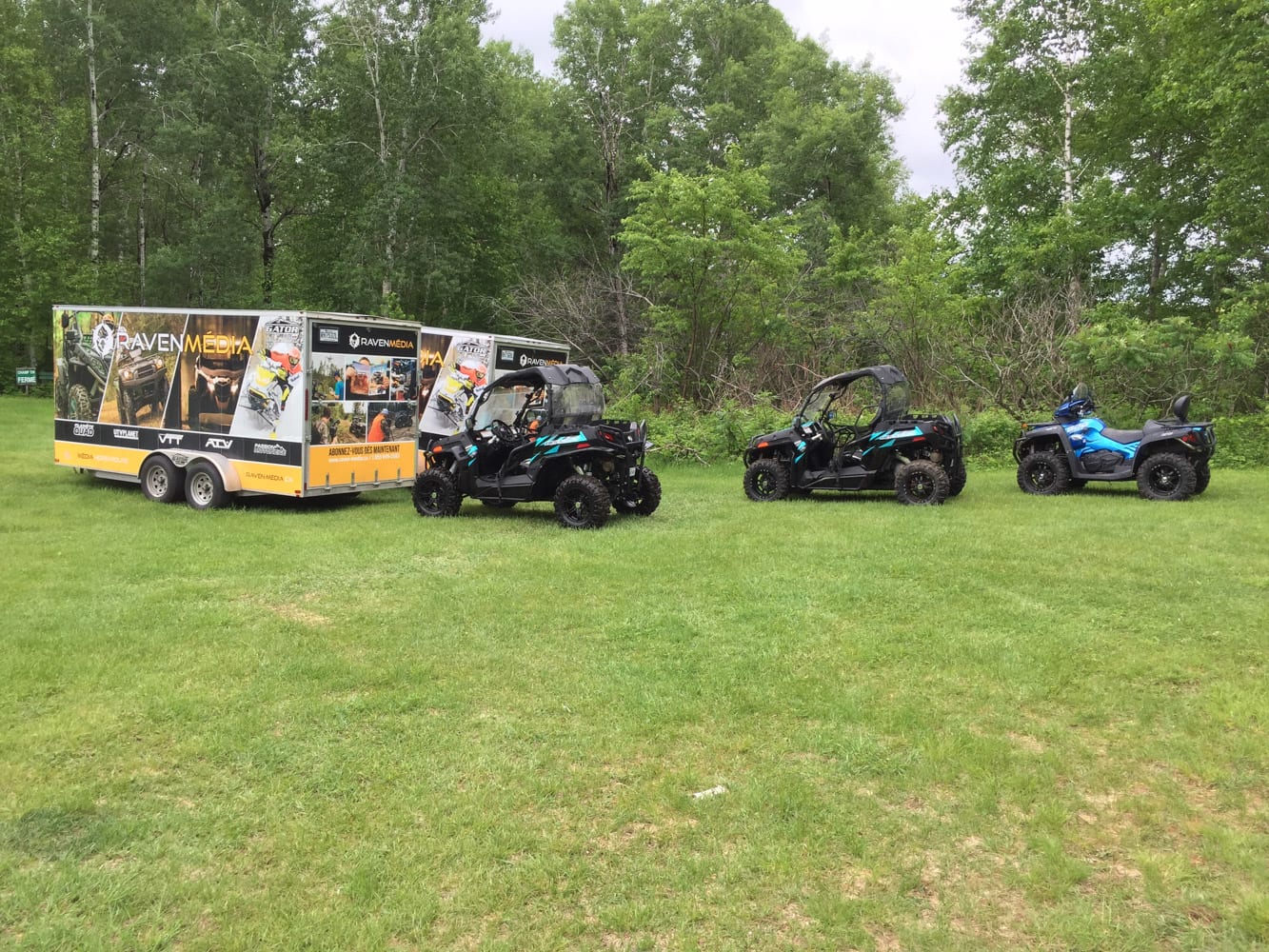 Durability
Designed to resist all kinds of weather in all seasons, the steel chassis of the Gator Elite series trailers is galvanized to protect it and to extend its life to benefit from our investment in the very long term. Canada's harsh winters demand added protection to deal with calcium and road conditions that could directly affect the lifespan of the external components. Hot-dip galvanizing is a metallurgical bond of zinc and steel produced in the factory under controlled conditions. This process, characterized by its excellent anticorrosive properties, offers complete protection and unparalleled resistance against shocks. In also adds real aesthetic characteristics. So, in a principle of sustainable design and with an ecological aim, it is the ultimate choice.
The general design of the chassis is very low and thus facilitates the loading, as in our case, of off road vehicles. Plus, the rear portion of the chassis is profiled to provide additional clearance on inclined terrain. Therefore, this feature prevents damages to the trailer when we have to travel in rough terrain. This is the kind of thing ATV enthusiasts are looking for.
Remorque Gator is a pioneer and constantly innovates its product in the enclosed trailer industry. The trailer structure is inspired by the design of cargo box trucks and gives it exemplary rigidity and durability for years to come. It is a proven design and that makes the difference, which enhances the general trailer quality and will keep its structural integrity in the long term, making it an excellent investment.
The exterior shell is made of painted sheet metal keeping its original finish for years without being affected by the possible signs of time. It also has thermal insulation between the steel structure and the aluminum, preventing premature perforation of the exterior finish.
The roof, made of a single piece of aluminum, is riveted and folded over its contour for a perfect trim finish, but also, to avoid possible water infiltration. Water and humidity are an enemy for all types of materials and the designers of this trailer are well aware of this. The trailer is watertight by design and this attention to detail will help preserve our investment.
Features that make the difference
For the various tasks that we have to accomplish and the many vehicles that we have to transport, we opted for a rear ramp door. It is robust and made in one piece for quick loading and unloading. It is equipped with a torsion spring similar to what equips most residential garage doors. This spring will help to open the door without having to retain it (so it does not crash on the ground) and it will also allow closing the door effortlessly on our part. The trailer is also equipped with a 32-inch door on the side for quick access.
The Elite series enclosed trailers are equipped with an adjustable tongue coupler, that can be installed to the desired height. Fixed by solid bolts, it adapts to all types of vehicles in just a few minutes.
The electrical wiring is sealed and of high quality. It remains flexible, regardless of the season and temperature variations. Interior lights, position lights, and rear turn signals are LED for increased brightness and long term durability.
The suspension is of conventional blade type with 3500lb. capacity axles giving a nominal gross weight of 7000lb. The suspension is fully galvanized and easy to lubricate to facilitate its operation and increase its service life.
If you are on the market for an enclosed trailer, pay special attention to the interior linings. Unfortunately, some manufacturers neglect this detail. In the case of the Gator Trailer Elite series, the interior finish is entirely made of plywood. This quality addition adds rigidity and also provides a better look.
Several options are available to adapt the Gator trailers according to its uses. Among these, we added an anchoring system to the interior floor. It allows us to fasten our vehicles quickly and efficiently. The multiple notches allow the installation of quick couplers that adjust to the various load sizes and shapes we carry.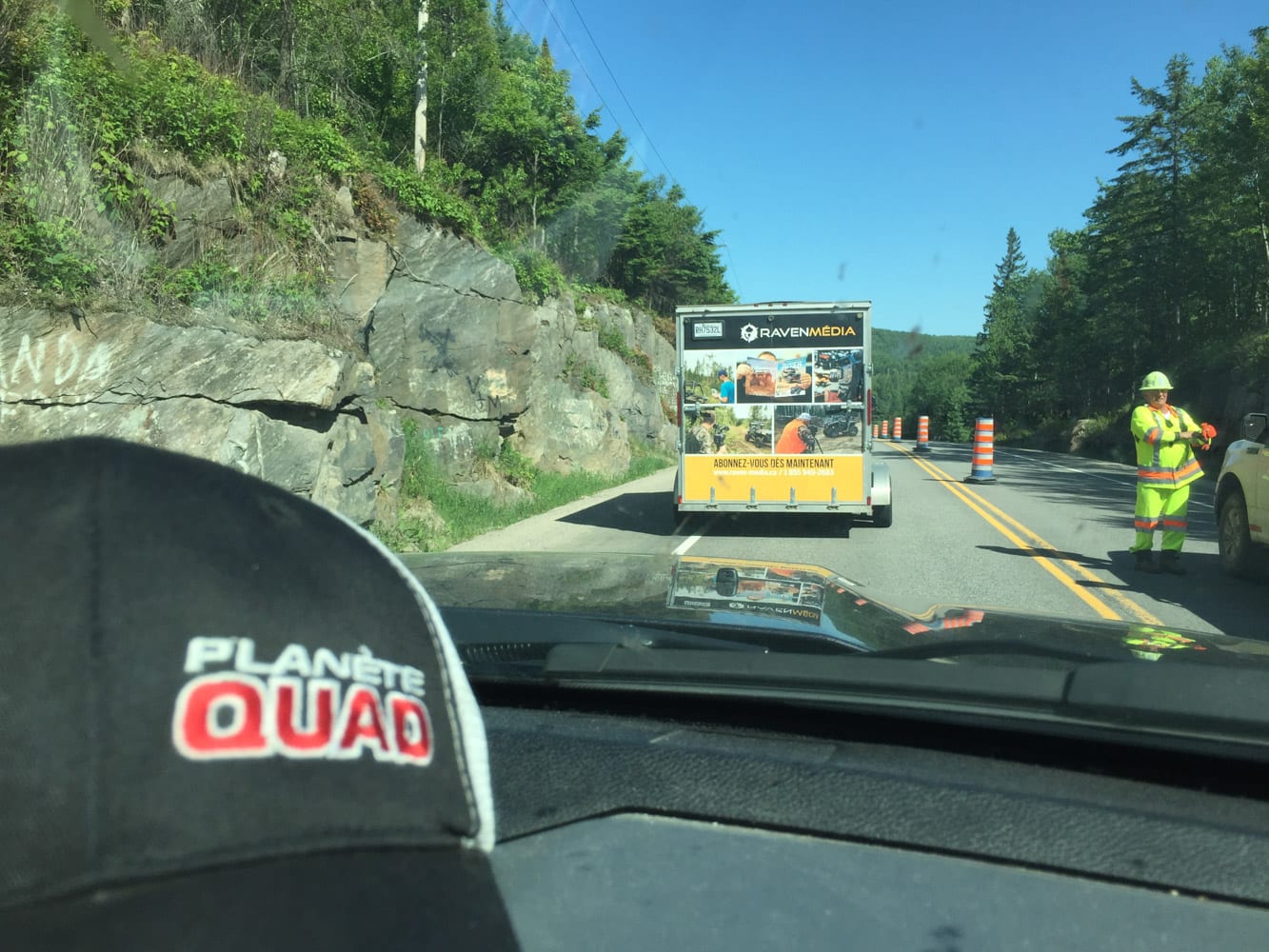 Over the kilometers
Since taking possession of our Gator Elite series trailers, we have traveled more than 25,000 kilometers with them behind our trucks. We have toured the whole province of Quebec several times and have traveled to many places across Canada and the USA. So far, the trailers have shown no signs of fatigue and they almost look like brand new. We can say loud and clear that our choice was the right one.
We just loved our trailers when we took possession of them, but it was during their frequent use that we really learned about all the small details that make the difference. We almost forget they are behind us because they are so easy to tow. The designers of the Elite series have put a lot of effort into designing a sophisticated trailer, of high quality at a very affordable price.
For more details on all types of trailers available from this Quebec manufacturer, you can visit www.remorquegator.com