What a great experience it was for me to try the MX701 Explorer off road helmet from LS2 Helmets! A first for me with LS2 and frankly, I am not disappointed! I was surprised by the quality of the design and the comfort that this helmet provides.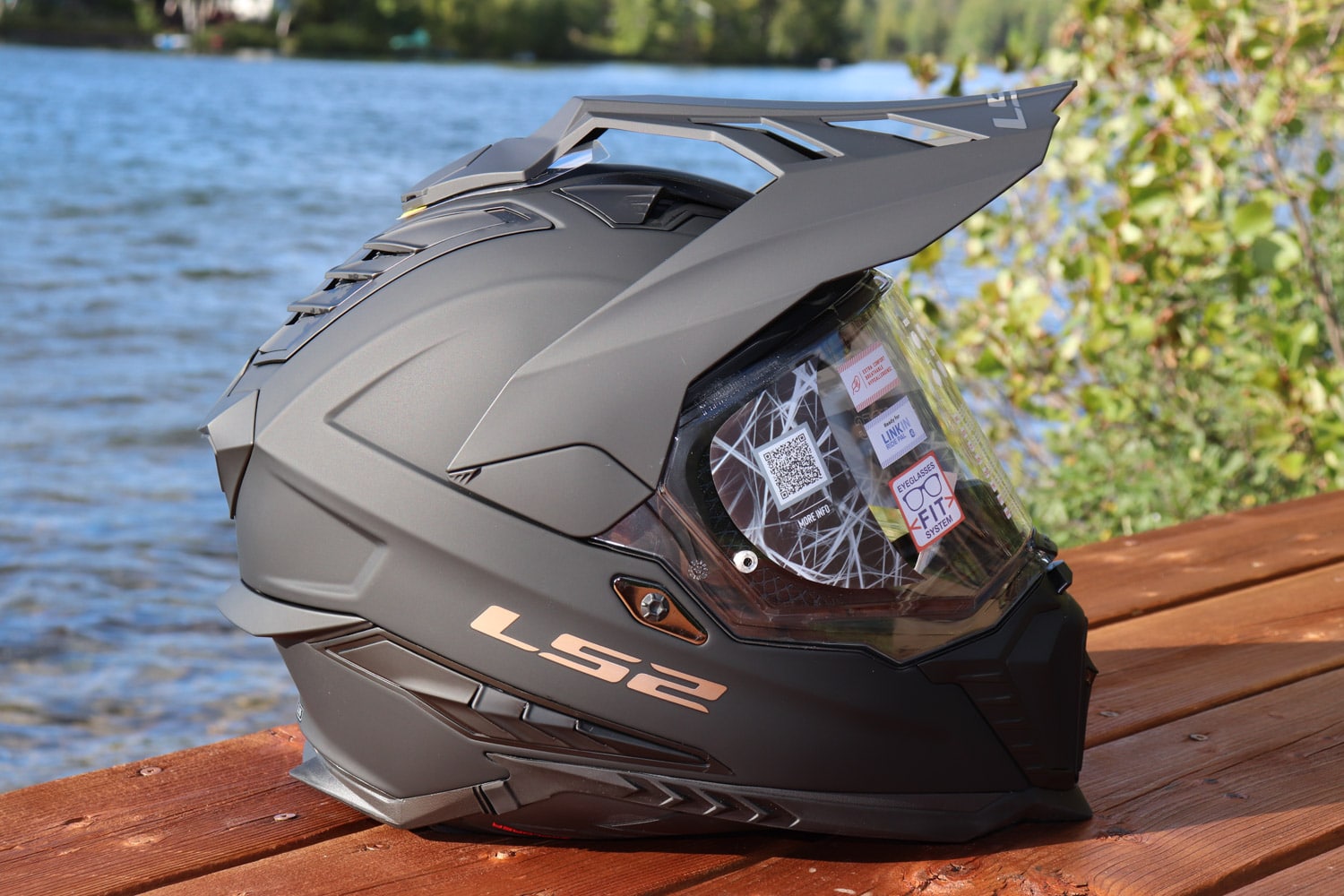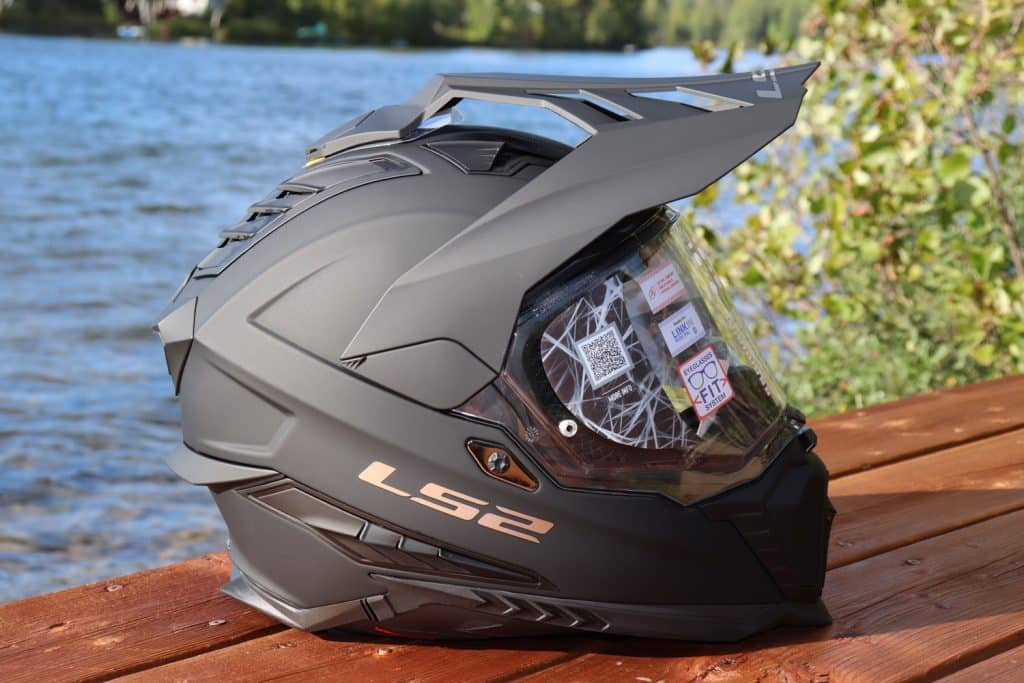 To begin, I will explain in a few words the birth of the company LS2. It was founded in 1990 by Arthur Liano in his small rural house and with 350,00 euros in his pocket and only one employee at the time and who is still employed by the company 32 years later. In the beginning it operated under the name of MHR and since 2007 it is under the name of LS2 that we know today.
With more than 25 different models and an annual production of two million units, no need to tell you that LS2's reputation is known worldwide for its quality workmanship and sleek design.
When I received my Explorer MX701, I quickly realized that I had a quality product in my hands because of the packaging and the storage pouch to protect it. I couldn't wait for the weekend to finally put it on and go on an adventure.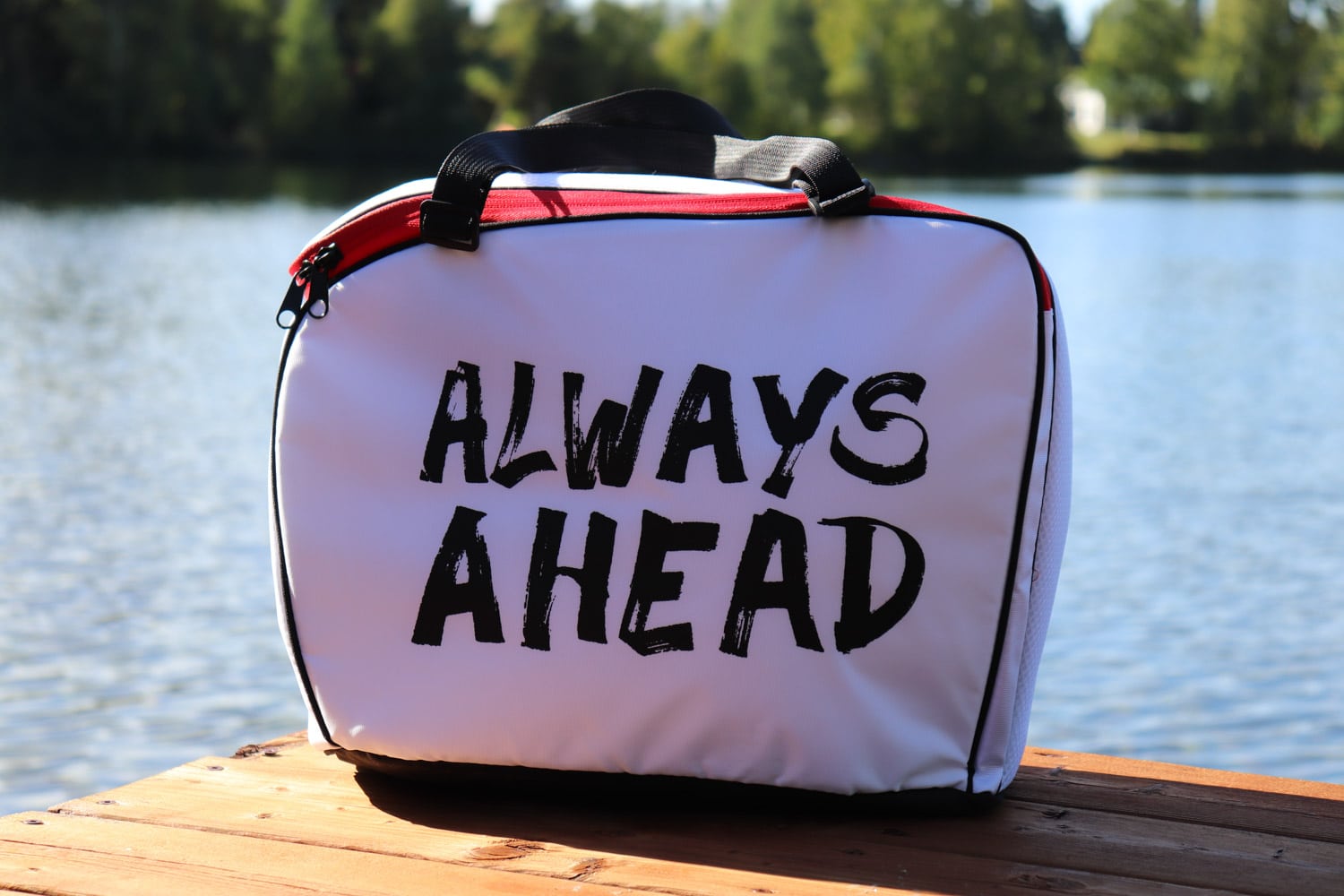 First observation: its lightness with a 1620 g (+ or – 50 grams) and once I wear it on my head, we notice a softness and a comfort of the most striking that gives us the desired feeling inside a helmet. The shell of the MX701 is made of high performance fiberglass composites (HPFC) and an oval intermediate shell shape.
One thing I like about this kind of helmet is to have a very large panoramic visibility to avoid to miss something important on the trail… Mission accomplished on this side, I am not disappointed. The class "A" polycarbonate visor with optical correction for optimal resistance to fogging is extra efficient on this side.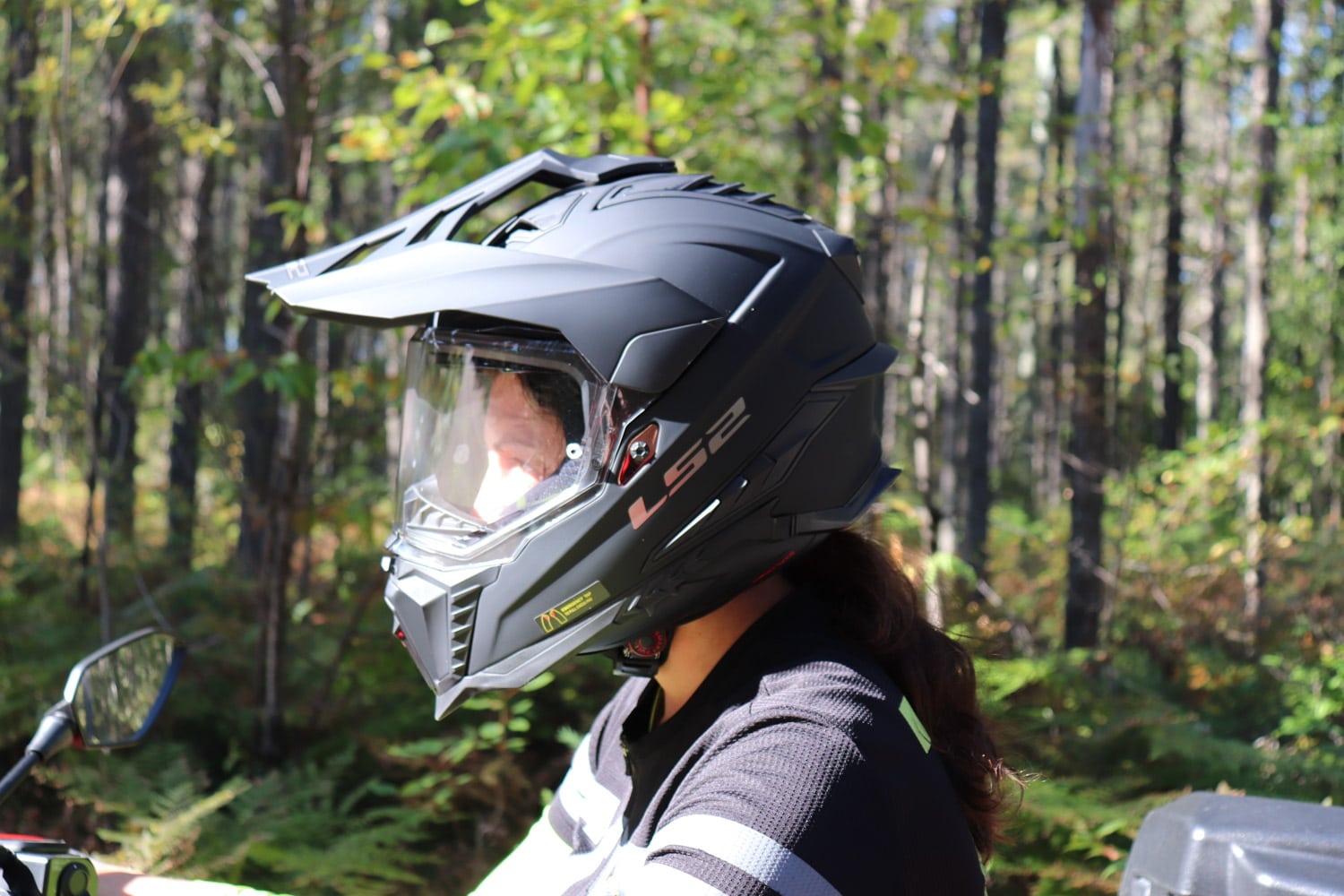 What could be more unpleasant than having a feeling of intense heat inside a helmet while riding: fear not, it won't be. Ventilation is fully adjustable with multiple air inlets for dynamic air flow and air out via an expanded polystyrene device to keep you cool and take my word for it, it does the job as intended.
About the attachment, there is a quick release DOT approved chin strap for a secure closure. I love this kind of quick release and easy to use fastener. And of course, they thought of adding an integrated smoked sun visor easily accessible on the side with a big zipper style button.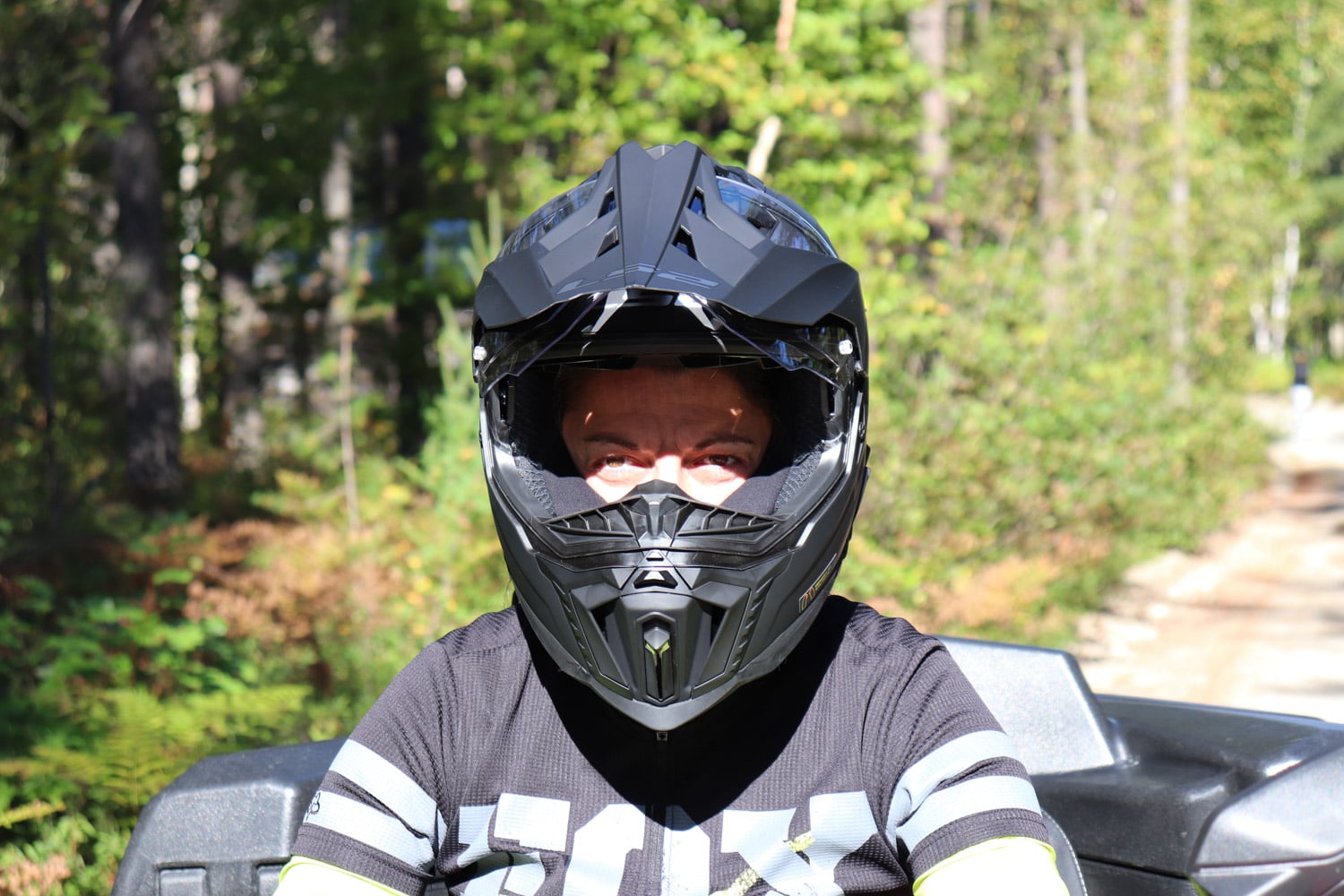 Of course, as with all their helmets, LS2 has thought of a safety system that allows the quick release cheek pads to be removed in case of emergency to quickly remove the helmet. On the approval side, the Explorer MX701 meets or exceeds DOT FMVSS 218 and EEC 22.05 standards. The helmet is designed for both trail and road use and is easily configured for either.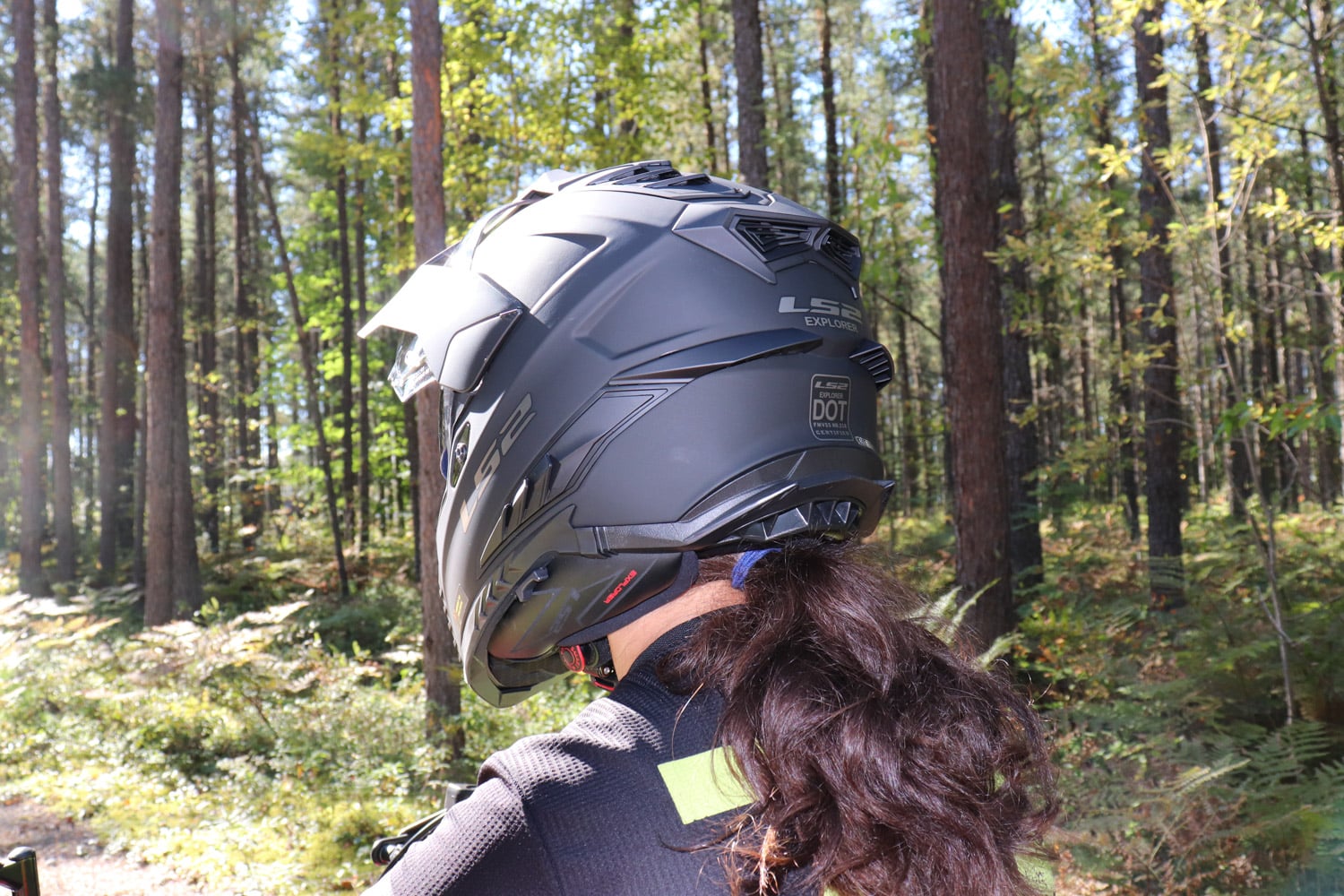 CONCLUSION
The designers of the MX701 have designed a very efficient helmet, no matter what road you take, I loved the comfort it provides on the head, its lightness and the ease of the quick release and the integrated sun visor, and for those who wear glasses, LS2 thought of it, so no problem on that side. Distributed across Canada by Kimpex.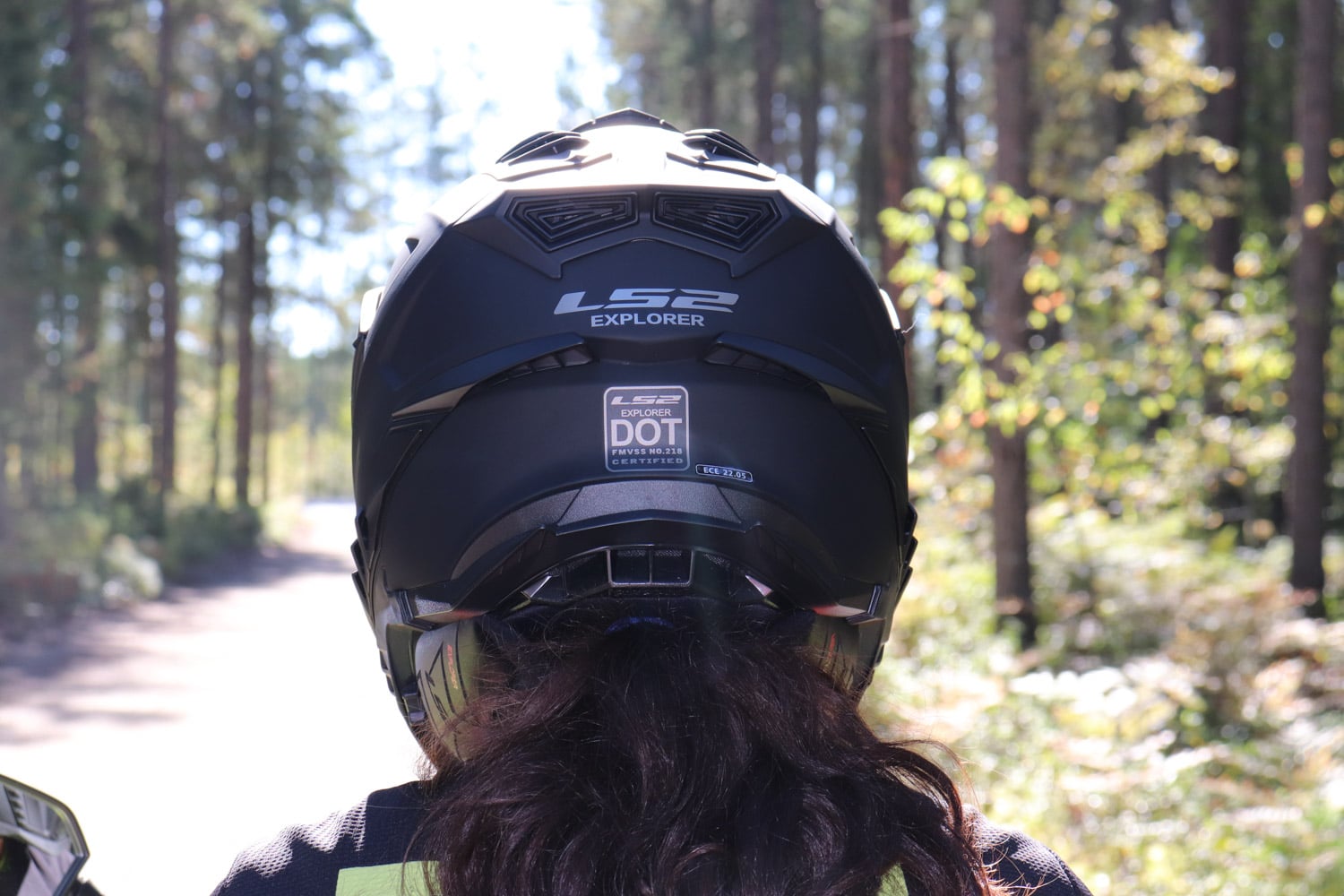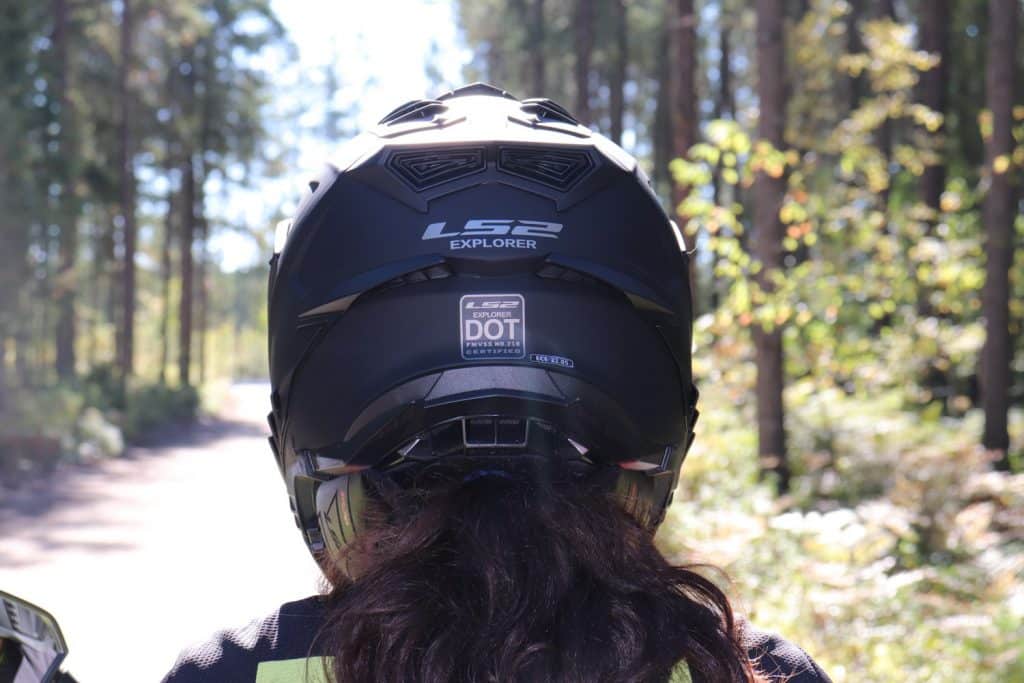 P.D.S.F $429.99 solid version Matte Black
P.D.S.F $659.99 carbon version which is 170 grams lighter
Positive points :
Absolute comfort
Nice interior ventilation
Panoramic view
Lightweight
Comfortable with your glasses
Weaknesses:
More pattern choices would be appreciated
On that note, have a good ride!