Some men deserve a film as their career has been so prolific. Edgar Hetteen is one of them. This man created not only one but two emblematic brands of American Powersport: Polaris and Arctic-Cat! This story is little known, so let's take a look at this extraordinary character.
Edgar Hetteen was born in 1920 in Roseau, Minnesota, where he was raised and educated. He was the son of Emmanuel and Mae Hetteen, two immigrants who left Sweden to seek the American dream. They owned an 80-acre farm south of Roseau. Young Edgar helped with farm chores like milking the cows, feeding the cattle, and harvesting the hay. He quickly developed a great interest in the motorized vehicles necessary for the proper functioning of the family business.
At 14, he left school for good. His uncle owned a machine shop, and he discovered with passion the making of mechanical parts and the technique for all those parts to fit together to become a functional engine.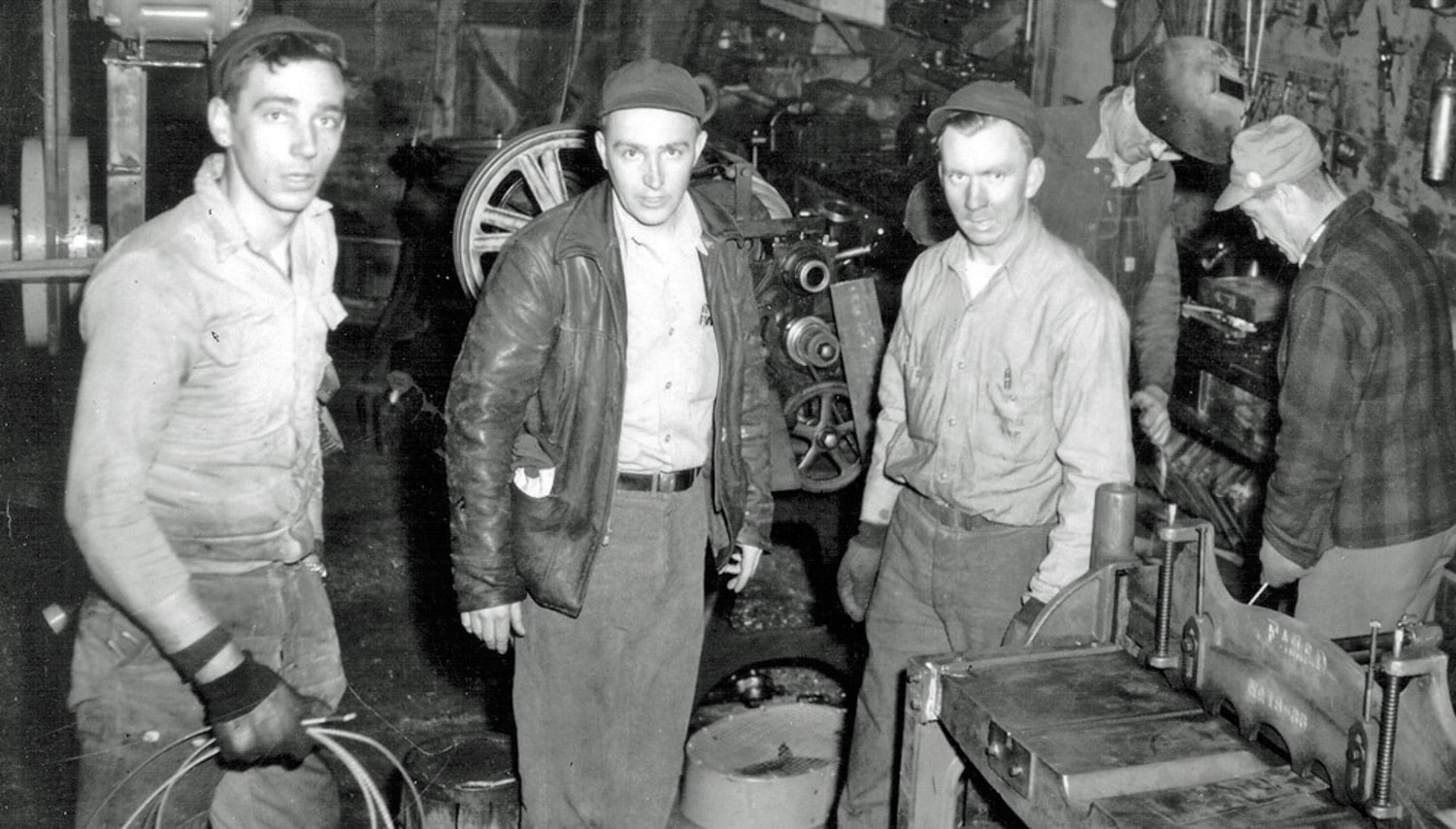 He then held several jobs in the Chevrolet garage in Roseau and the county roads department. Then he left to serve in the US Navy during World War II.
The creation
On his return in 1948, with his brother Allan and his friend David Johnson, he founded Hetteen Hoist and Derrick company. The goal was to create self-invented agricultural equipment, such as a hoist for installing electric poles, fertilizer sprayers, grain elevators, steam cleaners, grain vacuum cleaners, etc. Their straw chopper attached behind a combine harvester was very popular. However, they were having operational problems because of the many different types of straws. The three entrepreneurs stopped at nothing to offer the best possible service. They replaced, repaired, and adjusted to satisfy their customers fully. They created confidence in their product which was called Polaris Straw Chopper. In 1954, the company took the name of Polaris, which represents the polar star, and which we recognize in the current logo.
From agricultural equipment to winter fun vehicle
This time, it was David Johnson, Edgar's partner, who set it up with the help of Allan and employees, while Edgar was away in January 1956. They were hunters in their spare time and looking for a way to get around in winter, because the snow is a reality in Minnesota. They used a grain elevator belt as a track, and the skis were made from a car bumper. They had succeeded in making it functional. To his return, Edgar Hetteen's reaction was not what they would have hoped for.
The businessman was angry at David Johnson, who had wasted his time designing an amusement item that had nothing to do with farm equipment. Yet the idea was to be developed as the original Sno Traveler, while the Polaris company continued to manufacture agricultural equipment and proliferated.
The first snowmobile sold for $465, and although Mr. Hetteen insisted his company focus on farm equipment, it also continued to develop snowmobiles. And the passion of the two brothers for this new vehicle grew as well. They felt that there was a solid demand for travel in winter, hunting, work, emergency interventions, and, why not, for the winter fun.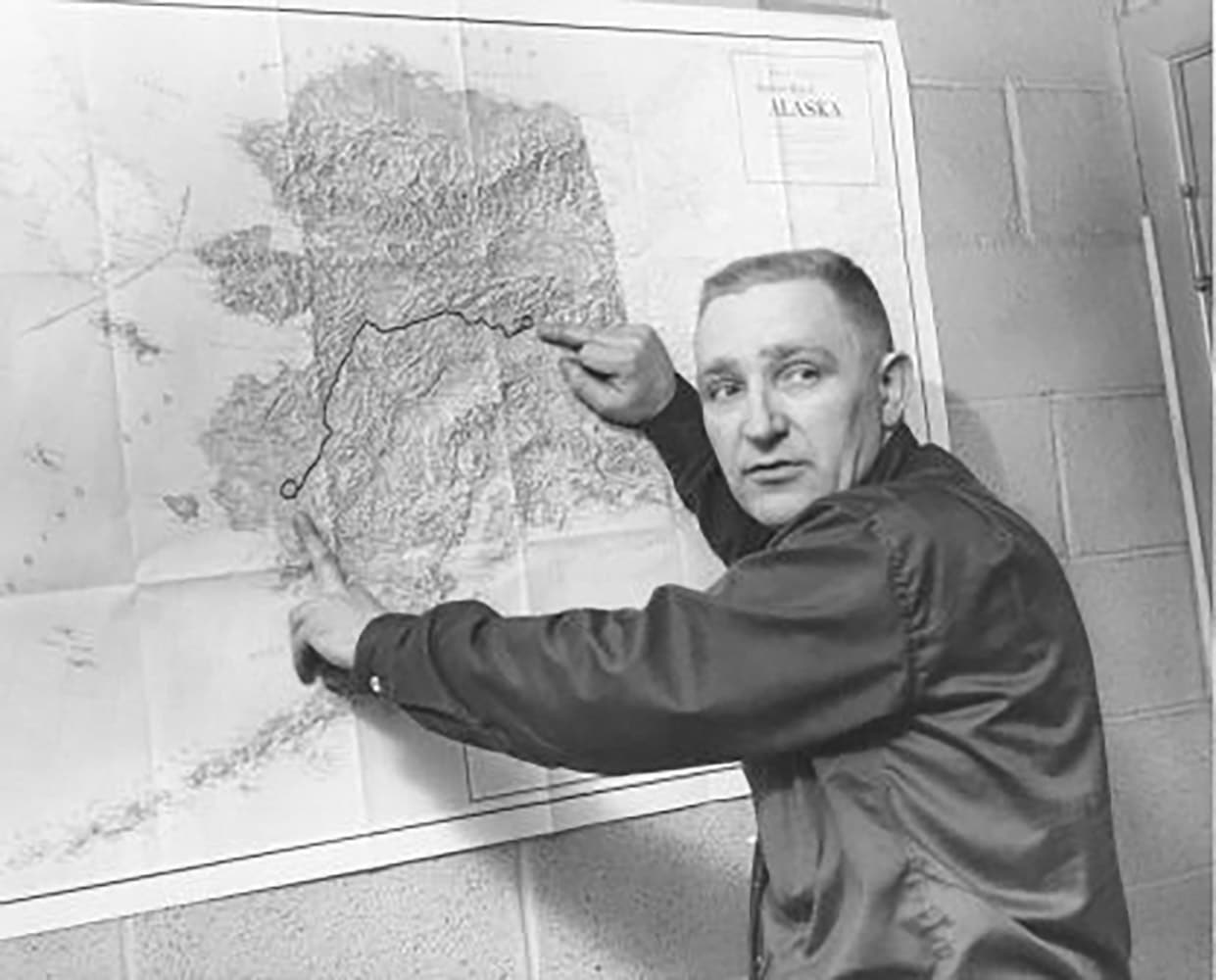 Testing in Alaska
In 1960, Edgar and three people went to Alaska to test the capabilities of the snowmobile. They carried 900 pounds of supplies on sleds on a total distance of 1200 miles. The expedition lasted 21 days in a hostile environment.
Edgar would later admit that he hoped to be welcomed as a hero for this life-size test of the snowmobile's capabilities. On the contrary, Polaris' board of directors received him with reproaches, not understanding why he had left the head of the company for almost a month for this.
The company's creator did not appreciate these reproaches at all, and he left the company six months later. The future will prove him right since Polaris will abandon manufacturing agricultural equipment to devote itself solely to snowmobiles, then to recreational vehicles.
A departure and a rebirth
Thirsty for revenge and wanting to prove that he was right in his vision of snowmobiling, the businessman created the Arctic Cat company in 1961, in Thief River Falls, also in Minnesota. Therefore, Edgar Hetteen is the man who was at the head of two companies that represent 99% of American snowmobiles!
He started the business and sold Arctic Cat four years later, in 1965, to Lowell Swenson. The Snowmobile Hall of Fame gives some additional information on some of his achievements:
"His innovations include breakthroughs like the slide rail suspension, the aluminum chassis, the forward-mounted engine, as well as many other designs which continue to define the snowmobile to this day.
Recognizing early the value of racing both as a method of development and as a highly effective promotional tool, Edgar was a strong supporter of all forms of snowmobile racing. He had a hand in the success of the first Eagle River Derby in 1964 by bringing a team from the Arctic Cat factory. He helped to spur competitiveness and steady technical development that was part of many snowmobile racing teams, including the legendary Team Arctic of the 1970s."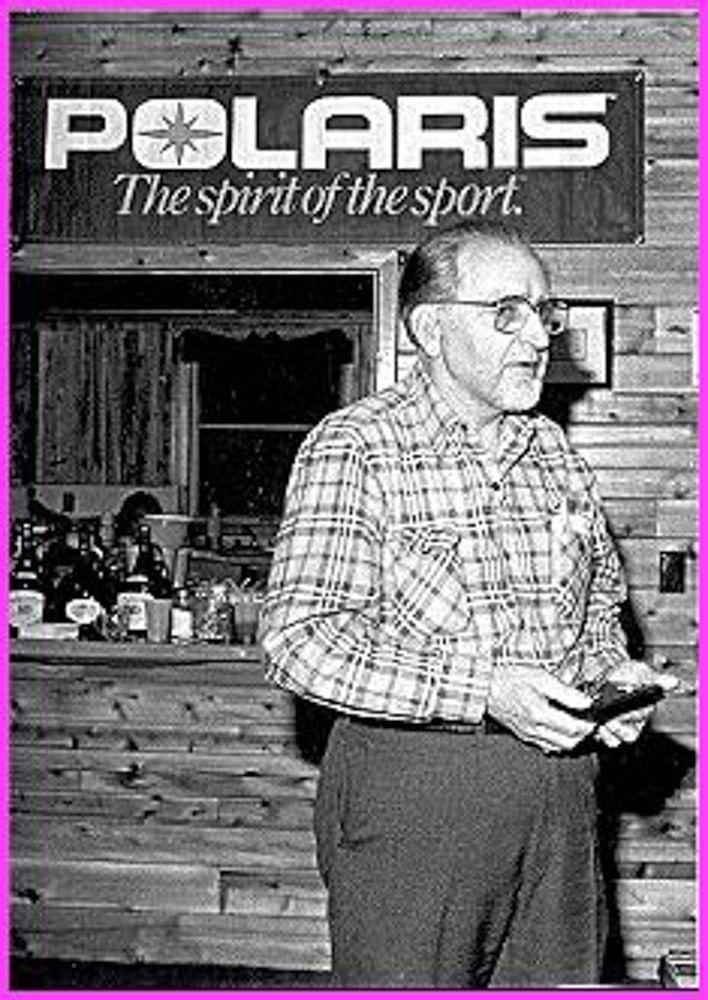 The creation of ASV
Later on, Hetteen returned to Arctic Cat and Polaris. He also started an electric wheelchair business and partnered with Gary Lemke to create heavy-duty equipment manufacturer ASV in 1983.
The two men pioneered compact tracked all-terrain vehicles in the early 1980s. They combined a truck body with rubber tracks, creating a hybrid vehicle between a tractor and a snowmobile. This innovative Track Truck allowed the machine to traverse even tricky terrain without causing damage, unlike tracked tractors. The most amazing thing is that the Track Truck left less footprint in the ground than a human footprint despite weighing nearly 3 tons. It was indeed an all-terrain vehicle, capable of tackling any terrain, be it wet, muddy, or hilly. It has been widely used for grooming snowy slopes. The company also made rubber-tracked utility vehicles.
Autobiography and active retirement
In his 1998 autobiography Breaking Trail, he writes: "When a business succeeds, an entrepreneur must transform and grow with it in stature, knowledge, and sophistication. I didn't particularly like that. Looking back at my past, I realized that I was much happier when we were struggling fixing tough problems than when we were starting to prosper and I had to wear a suit to board meetings."
Still active even after his retirement, he was a lobbyist and marketer for the sport of snowmobiling. In 2000, at the age of 79, he lived his 1,200-mile adventure through Alaska again with eleven snowmobilers!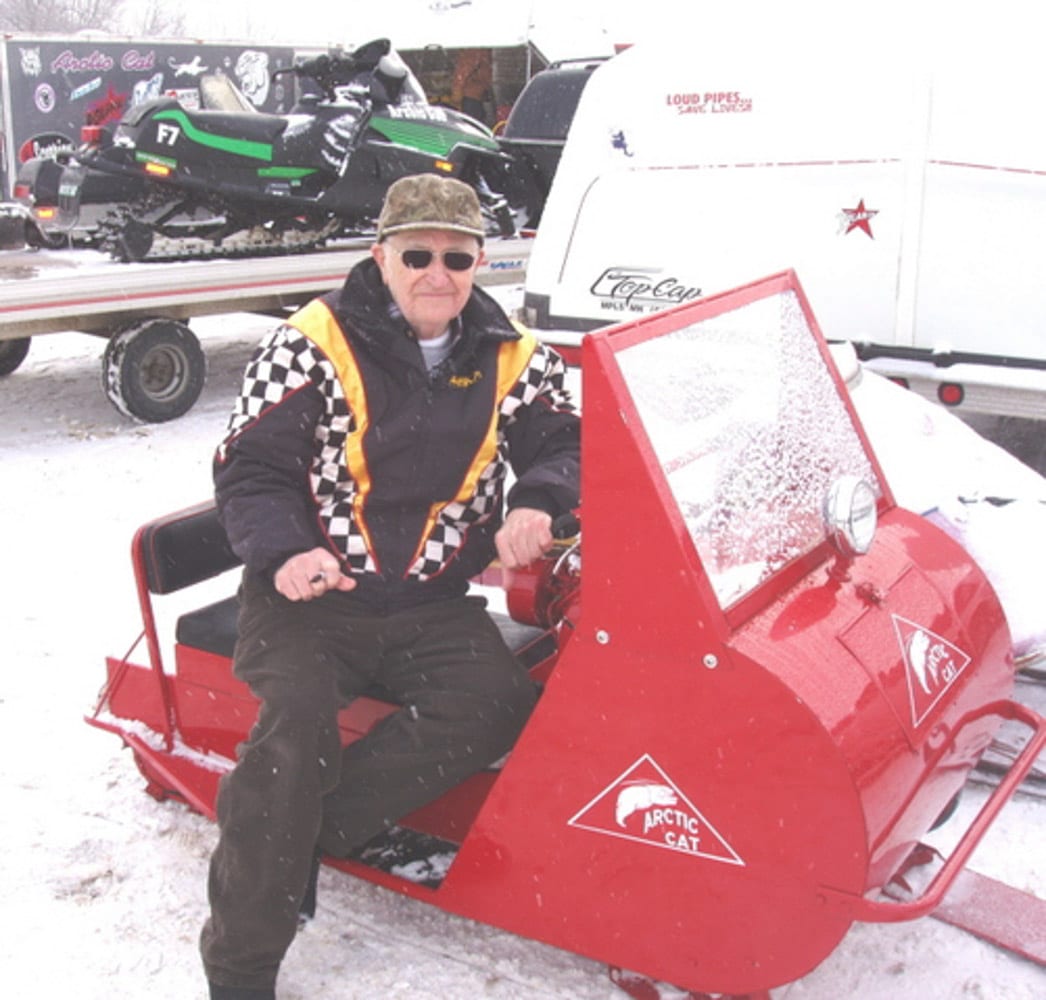 He was called the "grandfather of the snowmobile." Edgar enjoyed flying as a private pilot, and his hobbies included snowmobiling, working, and tinkering in his workshop. Edgar enjoyed the time he spent snowmobiling with his children and grandchildren.
He was known for his quick wit, determination, passion for snowmobiling, and fantastic storytelling abilities.
Edgar Hetteen died Saturday, February 12, 2011, at a retirement home in Grand Rapids, Minnesota, at the age of 90. Without him, the face of snowmobile design and production in the United States would have been completely different.