CKX has a habit of offering us different helmets year after year, and this rule applies with the Quest RSV.
CKX no longer needs any introduction, its reputation has been established for several years. Whether in terms of clothing or safety equipment, he has accustomed us with extremely high quality products. Engineers and stylists innovate and are full of ideas to create eye-catching styles that are especially suitable for us, ATV riders.
I chose the Quest for two reasons. The first being its sleek look. And the second, its affordable price for this type of helmet which would appeal to many.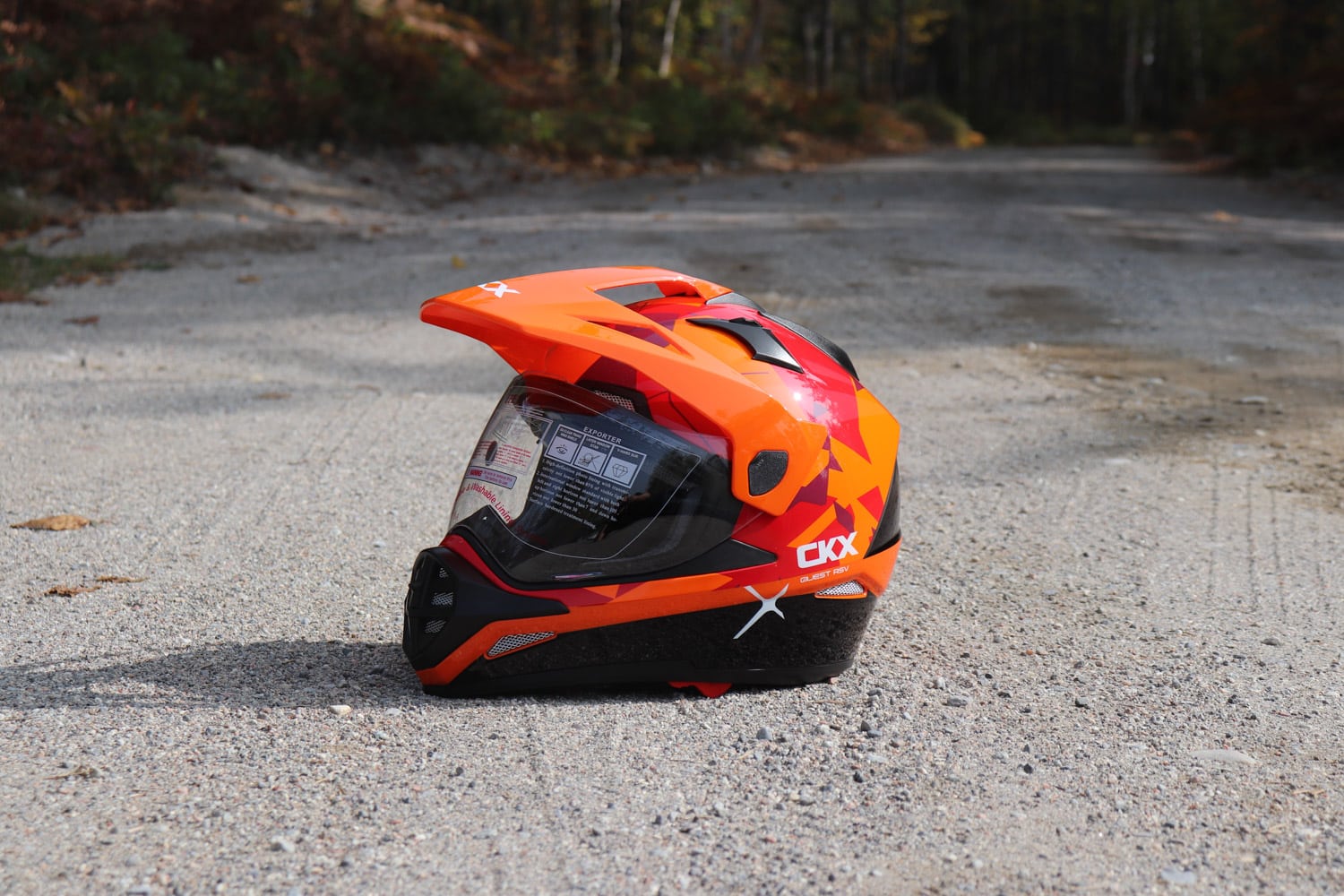 No need to tell you that a helmet is one of the most important pieces of safety equipment to wear during our rides. When shopping for helmets, we realize that the display is overflowing with a multitude of choices. Which one to choose? Good question, but in 2023, the allocated budget will guide us in our choice? Therefore, the CKX Quest RSV should be considered with its most affordable price for acceptable comfort.
The design
Here are the reasons why I recommend it to you.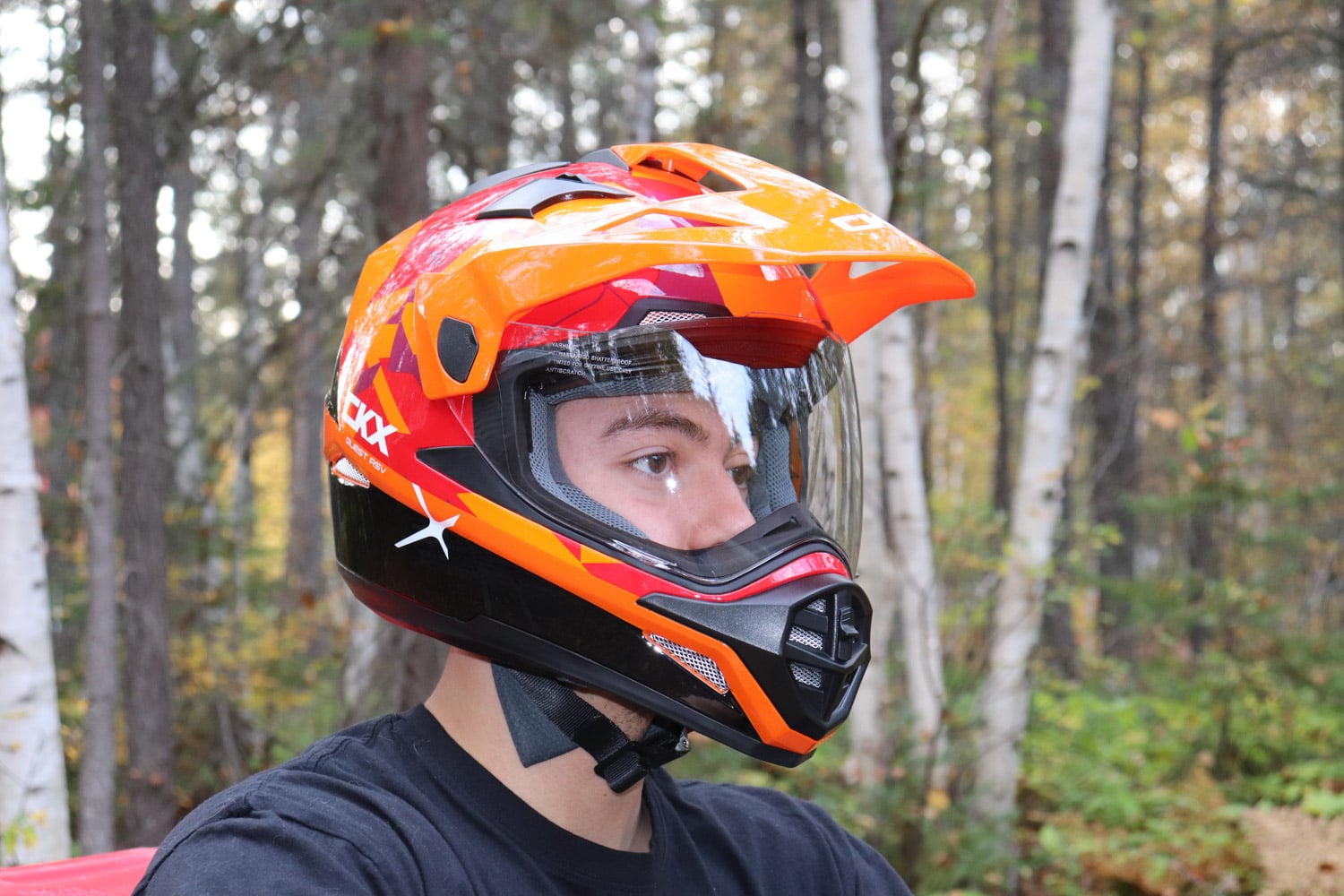 Upon receiving my copy from Kimpex, I noticed good manufacturing despite its mid-range status. Another thing that I notice is its lightness which is still remarkable and which will be appreciated by many. Interestingly, it is easily configurable, meaning you can remove the visor for maximum fresh air. With the possibility of including your favorite motocross glasses which will give it a sporty style. It also has a sun visor which is easily accessible from the left side and deploys easily on the move. And, for communications system users, it's ready to receive headphones from your favorite system.
On the trail
Now, how does it behave on the trail under normal driving conditions?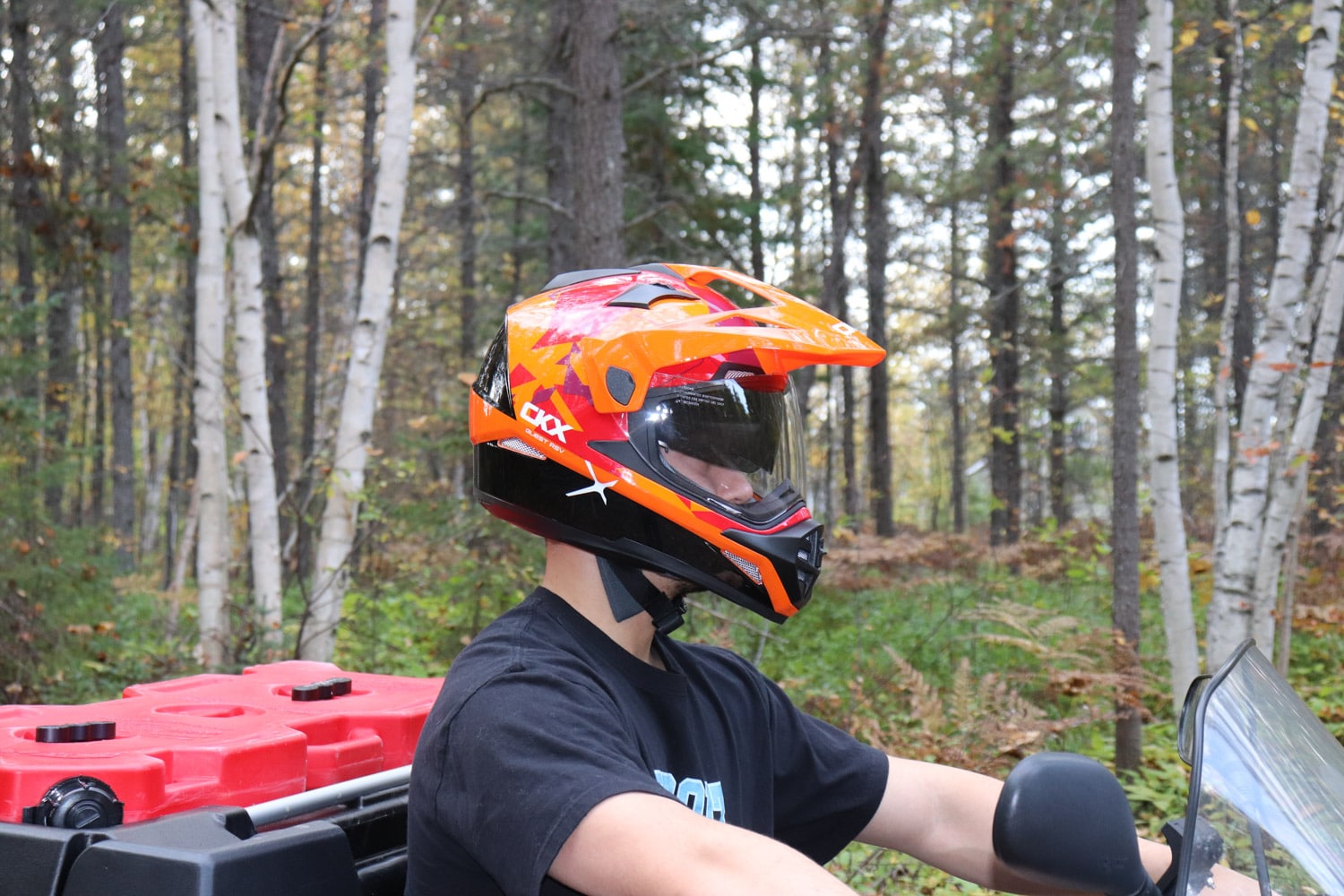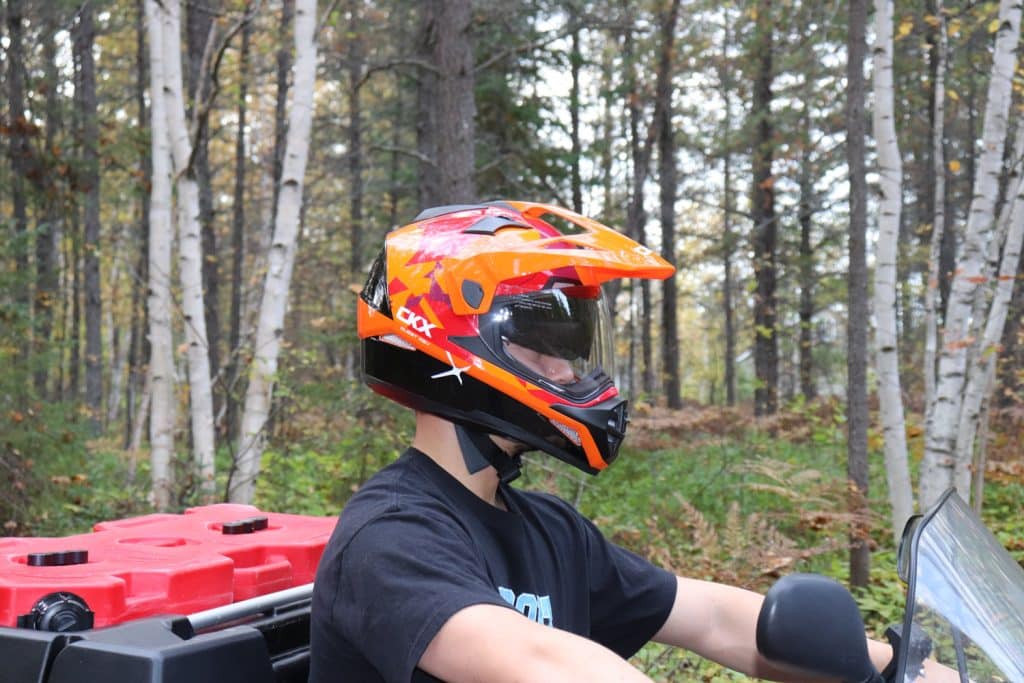 Strangely, when putting the Quest on my head, I notice that it feels tighter than what CKX has accustomed me to. Surely the interior lining which gives this effect and that it will eventually settle over time. Visibility is still acceptable and still offers a good view of the trail. Compared to other models similar to the Quest, the visor does not close tightly, which causes a slight internal hissing sound. Thus, at the same time, this will allow dust to infiltrate more easily than a model that seals it tightly. Let it be said, no matter the helmet, dust will infiltrate the same. Interior ventilation is still good and of the five different air intakes on the Quest, three are easily adjustable.
In conclusion, the CKX Quest RSV will give you complete satisfaction with an announced MSRP of $239.99. This investment will be an excellent choice and will effectively protect you during your next rides.
Good points :
+ Lightness
+ Comfort
+ Large choice of colors
Negative points :
Waterproofing of the visor
No passage for glasses arms (although announced in the CKX description)
Ventilation slide button that seems fragile
On that note, have a good ride!