On September 30th, CFMOTO Canada made someone very happy by giving Emmanuel Landry, from Carleton-sur-mer, a CFORCE 1000 Overland. Directly from the CFMOTO Fox Marine Sport dealer in Gasp , Emmanuel took possession of his vehicle with his partner Veronique.
Mr. Landry won the nationwide contest Win a CFORCE 1000 Overland, organized by CFMOTO Canada in collaboration with Raven Media. The draw took place on August 10.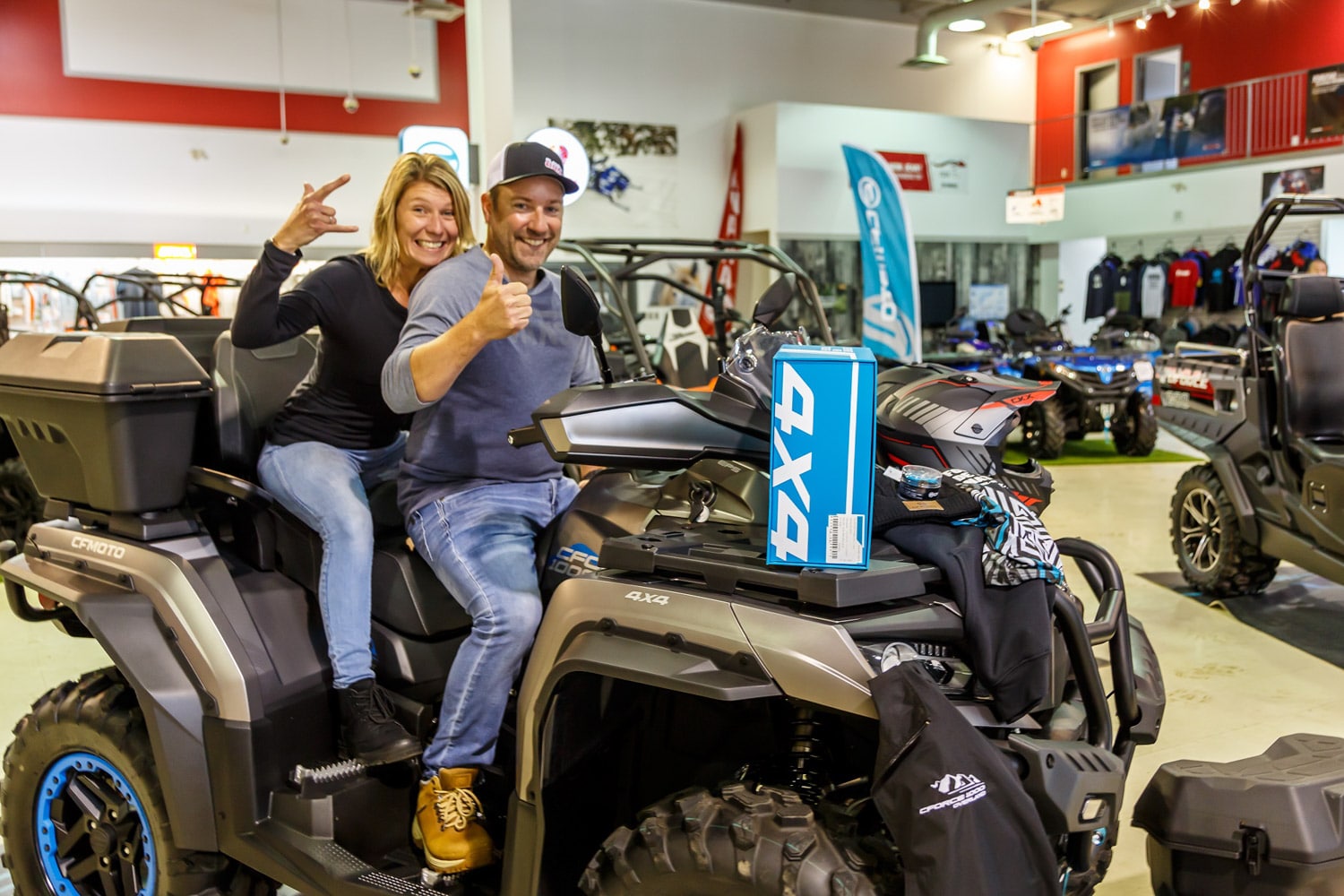 CFORCE 1000 Overland 2021 is the newest addition to CFMOTO Canada's family of recreational vehicles. Including a passenger seat, an integrated windshield, front and rear bumpers as well as two detachable trunks, it stands out from all other ATVs in its category by the multitude of accessories included with the purchase.
The happy couple took advantage of this day to travel the magnificent trails of the Gasp  region aboard their new CFMOTO vehicle with the members of the Fox Marine Sport team as well as those of CFMOTO Canada and Raven M dias.
About CFMOTO Canada
Founded in 1989, CFMOTO designs and manufactures recreational sports vehicles. Its annual production capacity is 800,000 engines and 600,000 vehicles distributed in more than 70 countries.
For more information, visit the CFMOTO website at CFMOTO.ca and follow CFMOTO Canada on Facebook and Instagram!