(NEW HAMBURG, August 3, 2021) — ARGO, the worldwide leader for manned and unmanned amphibious Extreme Terrain Vehicles (XTVs) has proven to be a resilient force amongst industry competitors in recent years. Today, ARGO unveiled a newly enhanced lineup for model year 2022 that positions them as one of the most diversified manufacturers within the off-road industry. Starting with new product offerings within the side by side (SxS) and commercial markets while expanding their ATV offering, the ARGO brand is now a strong contender in dealerships across North America. Brad Darling, President and CEO of ARGO made the following statement about the launch of the 2022 product lineup, "We made a promise to Know No Boundaries when engineering new and innovative ways to Go Anywhere. Our product offering for model year 2022 illustrates not only our commitment to this promise but also our commitment to revolutionizing the powersports industry by bringing you products no other manufacturer can offer."
Leading off with the all-new products for 2022, ARGO announces the Magnum XF 500 Utility SxSs. Offered in a base and LE package, this all-new line of SxSs from ARGO standout with utilitarian features such as the Push-Button 2WD/4WD with Front Differential Lock, a tilt-assist dump box, optimal storage capacity within the cab and tailgate, and finished off with the highly sought-after projector beam headlights. Outfitted and competitively priced to compete with other leading brands, the Magnum line of SxSs opens the door to a new segment of products for existing ARGO customers and potential new ARGO customers.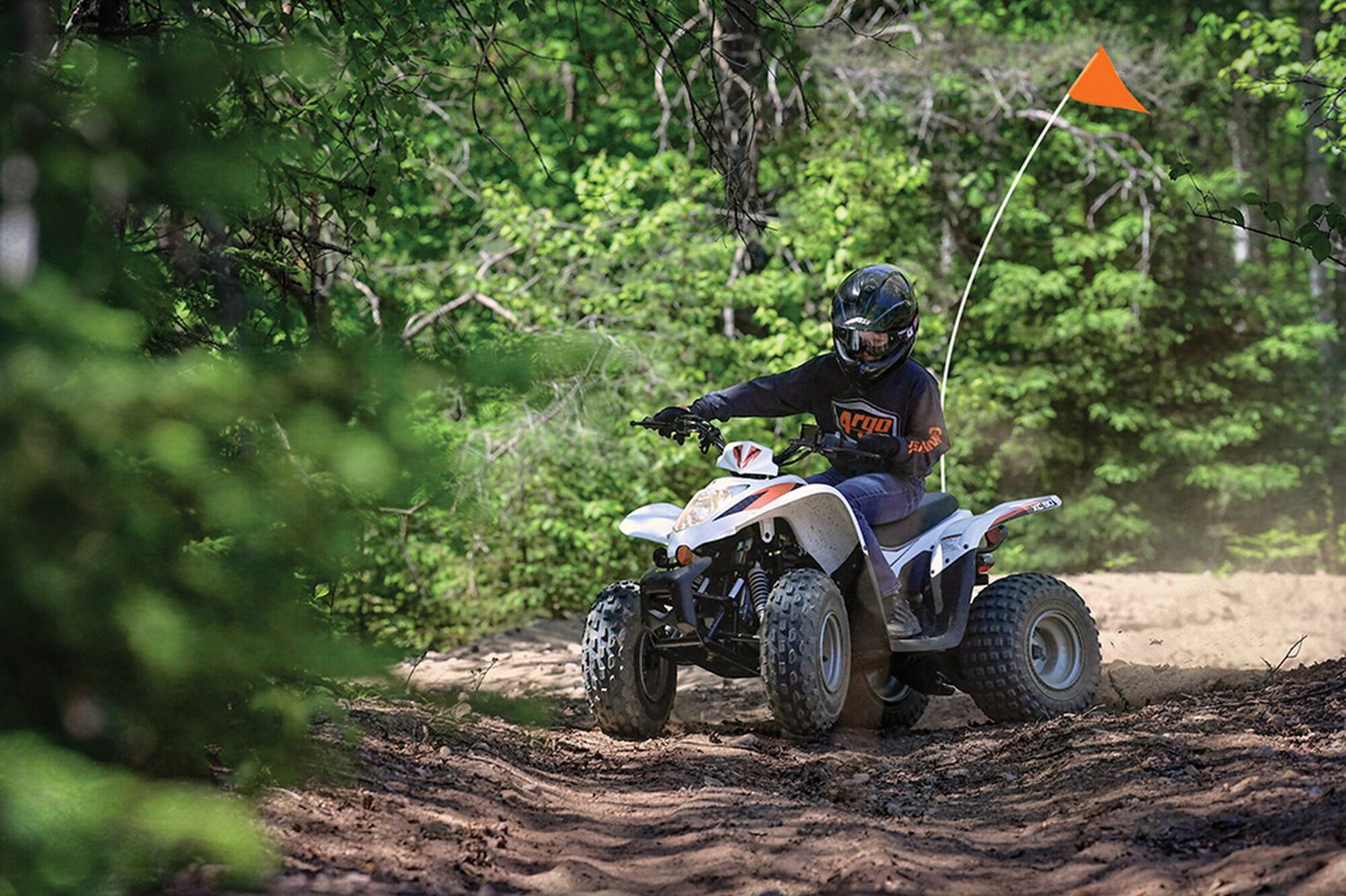 Returning with a large list of enhancements for model year 2022 is ARGO's extensive ATV product offerings. Newly fabricated and engineered around consumer and dealer requests, the 2022 lineup of ARGO ATVs now includes a youth XC 90 model, rated for riders 12 and up, a newly engineered line of trusted XR 500 models and an all-new XR 700 model to round out the single rider category. With the market showing continued interest in the 2-up category, ARGO offers their touring models for 2022 with displacement options in XRT 570 and XRT 1000 models. Curated to fit the differentiated needs of off-road customers, the all-new line of ATVs will be offered in packages ranging from base models to SE or LE packages. This newly enhanced line of ATVs symbolizes ARGO's commitment to the off-road dirt segment and represents ARGO's dedication to finding the right machine for every customer.
Moving into the world-renowned amphibious segment of Extreme Terrain Vehicles (XTVs) ARGO is excited to announce the implementation of the newly designed and revolutionary, Instant Torque Drive System (ITDS) and Instant Torque Clutching (ITC). Engineered to enhance torque, acceleration, speed and throttle response, the combination of
ITDS and ITC alleviates the need to offer two different transmission options like the High-Torque (HT) and Standard Torque (ST) transmission found in previous years. Offered as a standard option on all recreation and commercial XTVs, this newly engineered drive system and clutching provides increased torque and acceleration in one package. VP of Engineering Mark Esala commented, "This new Instant Torque Drive System dramatically improves low end torque and increases acceleration. The Instant Torque Clutch is designed to provide the optimal gear ratio shifting seamlessly throughout the full range to utilize the massive torque and power of our engines. We have combined torque, acceleration, throttle response and speed into one package." Along with the new drive system and clutching, ARGO is also proud to announce the addition of a newly engineered 8.5-gallon steel fuel tank with the fuel level display integrated into the dash-mounted, multi-function premium and deluxe gauge versions. Highly requested by customers and dealers alike, ARGO XTVs now offer extended range while enhancing fuel level awareness.
For 2022, ARGO's 3-prong series of recreation XTVs will continue to lead with the Frontier, Aurora and Conquest models. Opening with the value centered Frontier series, this line will be offered in both 6×6 and 8×8 variants in 650 or 700 options. Powered by the 23 HP Carbureted or Electronic Fuel Injected (EFI) Vanguard engine, the Frontier series comes equipped with the all-new ITDS and ITC along with the newly engineered steel fuel tank and electronic fuel level display. Also included on all Frontier models for 2022 are hi-vis LED taillights prioritizing operator and passenger safety during all hours of operation. The Aurora Series returns as the premiere XTV in ARGO's lineup. Offered in 800, 850 and 950 packages, outfitted with premium features and Big-Block™ engine options, the Aurora series is complimented with the addition of the ITDS and ITC. The Aurora continues to standout as the ultimate Go Anywhere vehicle. Finally, the Conquest Outfitter concludes the recreation line up of XTVs. Built around mother nature's catastrophic tendencies, the outfitter is engineered for sportsmen, by sportsmen. Available in the 800-liquid cooled and 950 fan cooled packages, the outfitter continues its reign over the backwoods with the addition of the newly engineered ITDS and ITC. As the world's leader for manned and unmanned amphibious XTVs, ARGO continues to revolutionize the industry with machines that can go where others can't.
Capping off an already impressive 2022 product offering, ARGO announces the expansion of their Commercial lineup with the Conquest Pro and Aurora Responder XTVs and the ARGO Sherp Series Utility Task Vehicles (UTVs). The Conquest Pro XT, XT-L, XT-X and Aurora Responder return with the newly integrated ITDS and ITC. Concluding the ARGO commercial lineup is the revered ARGO Sherp series. Proven to be the ultimate amphibious commercial vehicle, the ARGO Sherp series includes the Pro XT, ARK XTX and ARK XTZ. From the 71" tubeless, ultra-low pressure behemoth tires to the torque instilling Doosan diesel engines, the ARGO Sherp can take you places no other off-road vehicle can. Rooted with safety, reliability and durability at its core, the ARGO Sherp series is ready to conquer any challenge it faces.
Moving into the busy Fall season the manufacturer continues to push the limits and, "Know No Boundaries."
About ARGO – ARGO is the world leader in amphibious Xtreme Terrain Vehicles (XTVs) since 1967. ARGO markets its manned and unmanned vehicles through a network of independent dealers located throughout the United States and Canada, as well as distributors representing dealers in Europe, Russia, South America, the Middle East, Asia and other international markets. ARGO products' unique durability, safety and versatility are driven by the company's renowned engineering and ability to go where others can't.