What could be nicer than sharing your passion with your children? For parents for whom ATV are a passion, owning one was a childhood dream. Now that they're adults, it's time to pass on that passion, and the Can-Am Renegade 70 EFI is there to do just that.
BRP occupies a very important place in the world of motorsports. BRP is also a major player in the junior segment. Can-Am offers a diverse range of kid's ATV. The Renegade 70 EFI is the introductory model that replaces the outgoing DS 70. It is also available with a 110 cm3 engine for intermediate riders. For senior riders, a Can-Am DS 250 cm3 is available.
What this Can-Am Renegade 70 EFI is all about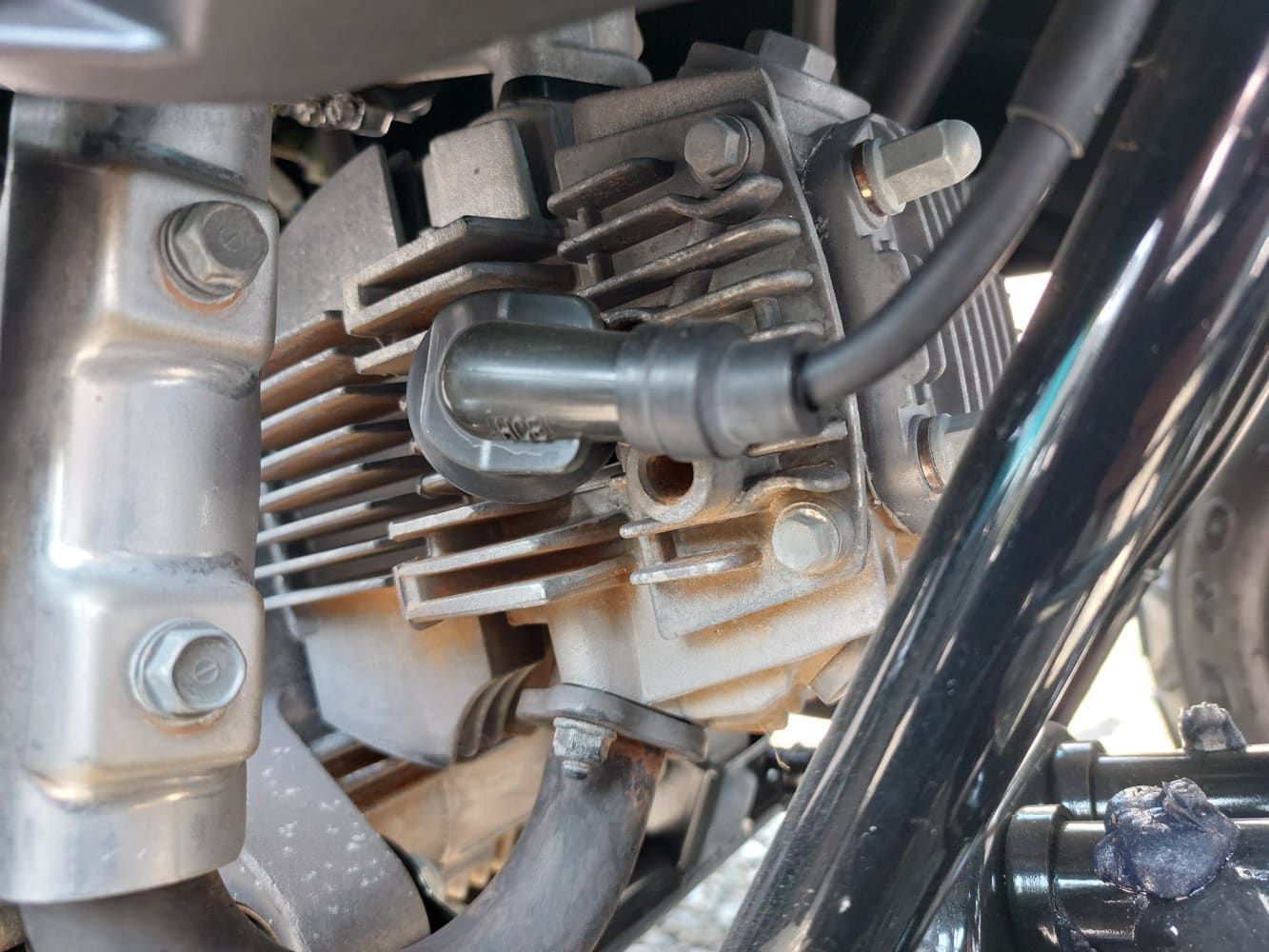 Engine
The Renegade 70 EFI features a 70 cmᶟ single-cylinder engine with overhead camshaft. The carburetor that lined the predecessor Can-Am DS 70 has not kept up. An "EFI" electronic fuel injection system is now in place. Paired with an electric starter. There's no need to worry about starting the engine, and it runs very smoothly.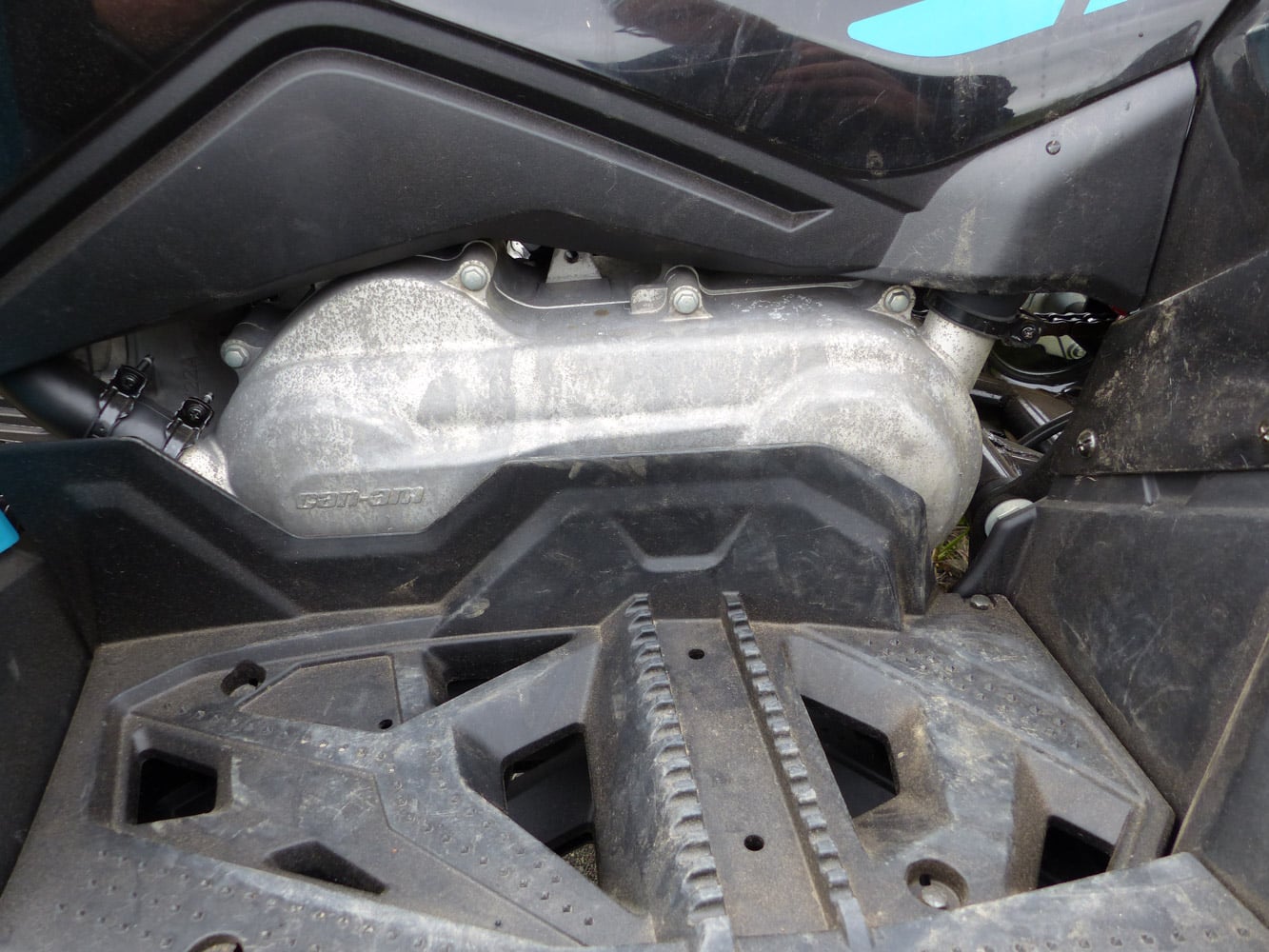 Transmission
This ATV's transmission is continuously variable. The learner doesn't have to worry about gear management. His or her concentration is riding the ATV. In situations where the ATV comes up against an obstacle, no problem. A reverse gear with speed limiter is fitted to the transmission, allowing you to turn back.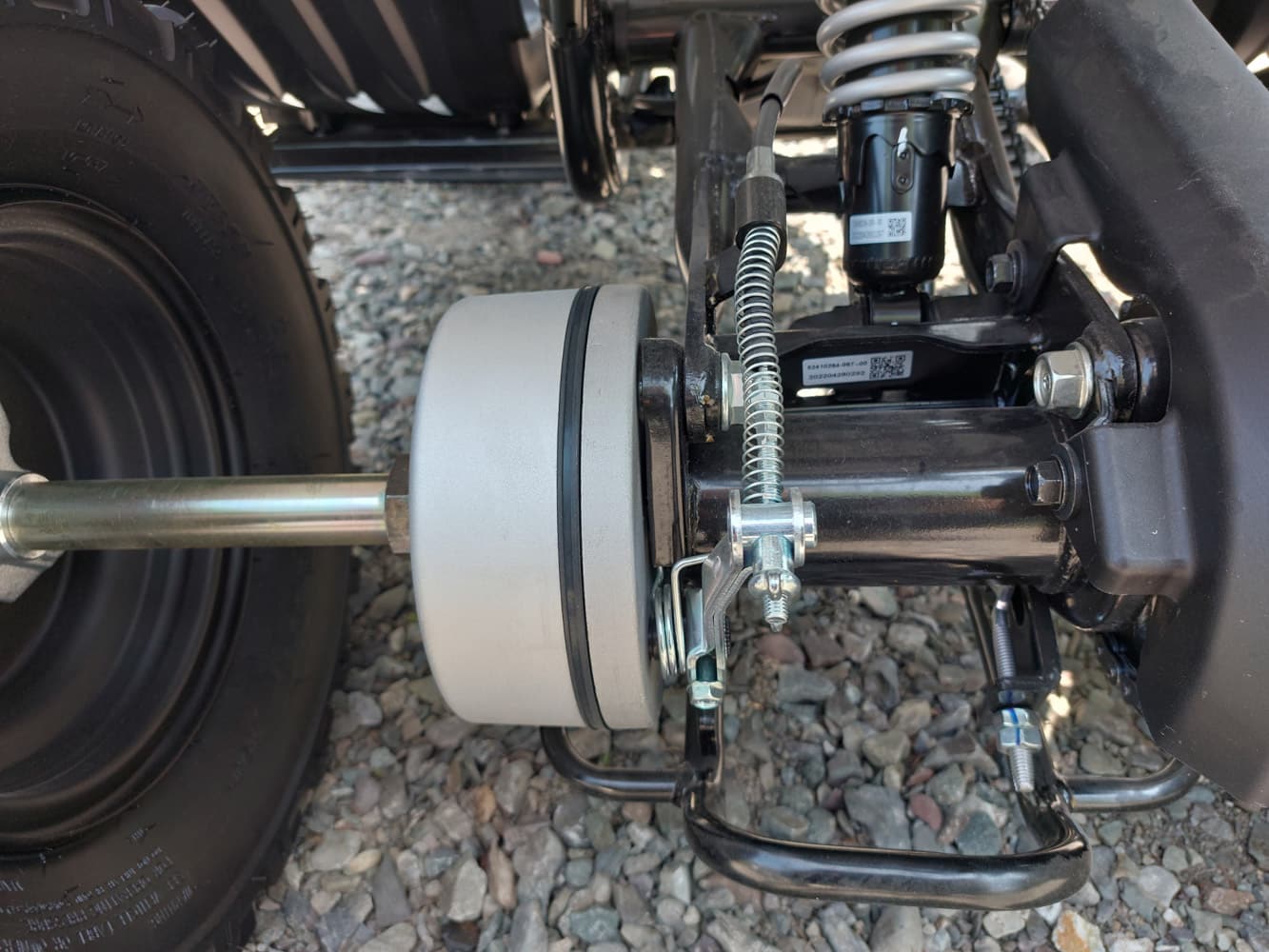 Brakes
Front brakes consist of one sealed drum per wheel. At the rear, a sealed drum is attached to the center of the axle. Brakes are operated by handlebar levers and cables. No foot levers.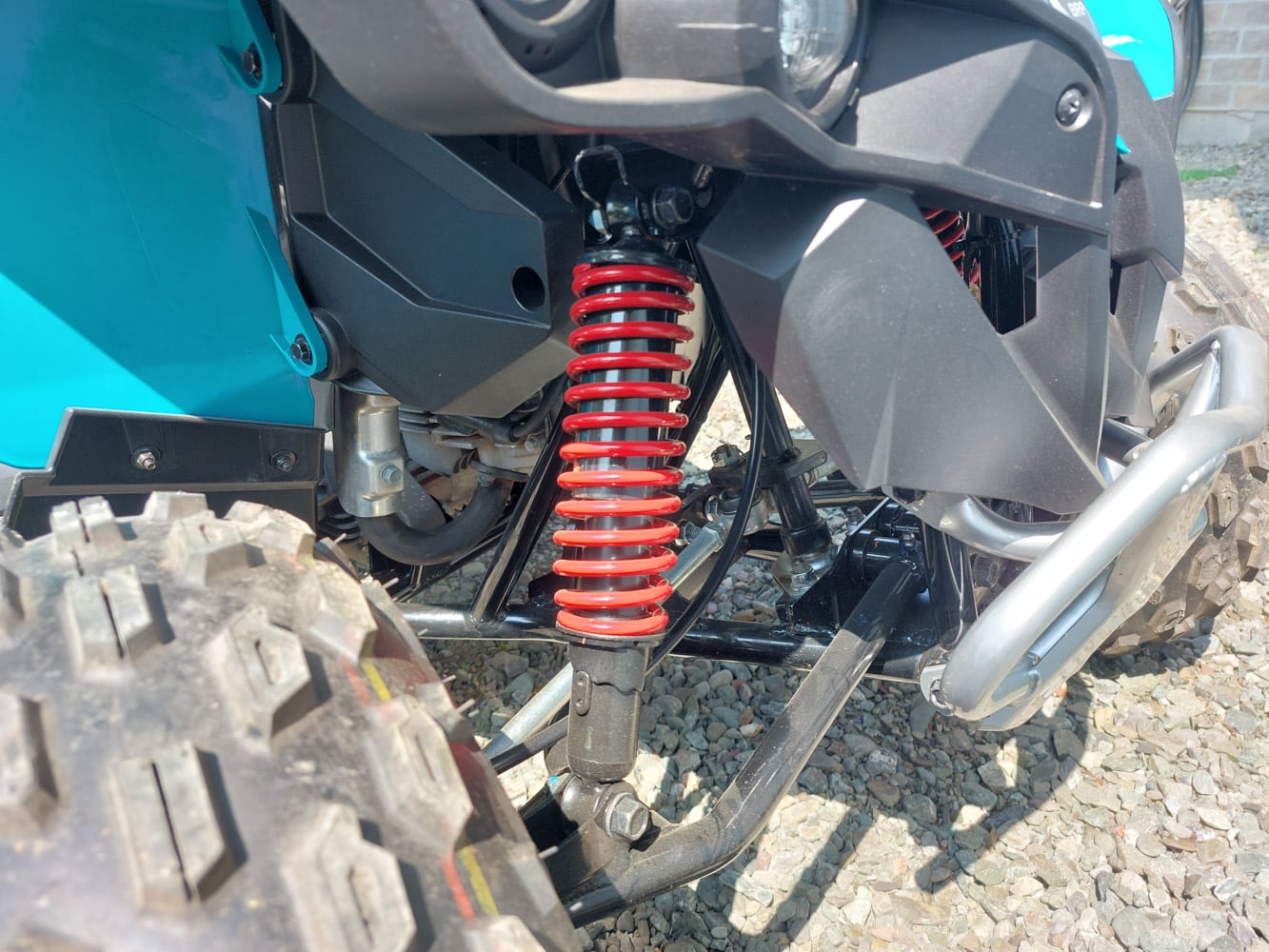 Suspension and tires
The front suspension is independent with a single wishbone. The rear suspension is a rigid axle with swingarm and single shock absorber. It's simple, but more than adequate for this small ATV. Duro tires are 17 inches. The choice is well suited to the ATV's vocation.
Safety
Can-Am has included an acceleration limiter to keep the rookie's adrenaline rush in check. The 38″ width is a nice proportion that offers good stability in turns.
The ATV is equipped with halogen headlights and a rear position and brake light, for enhanced visibility.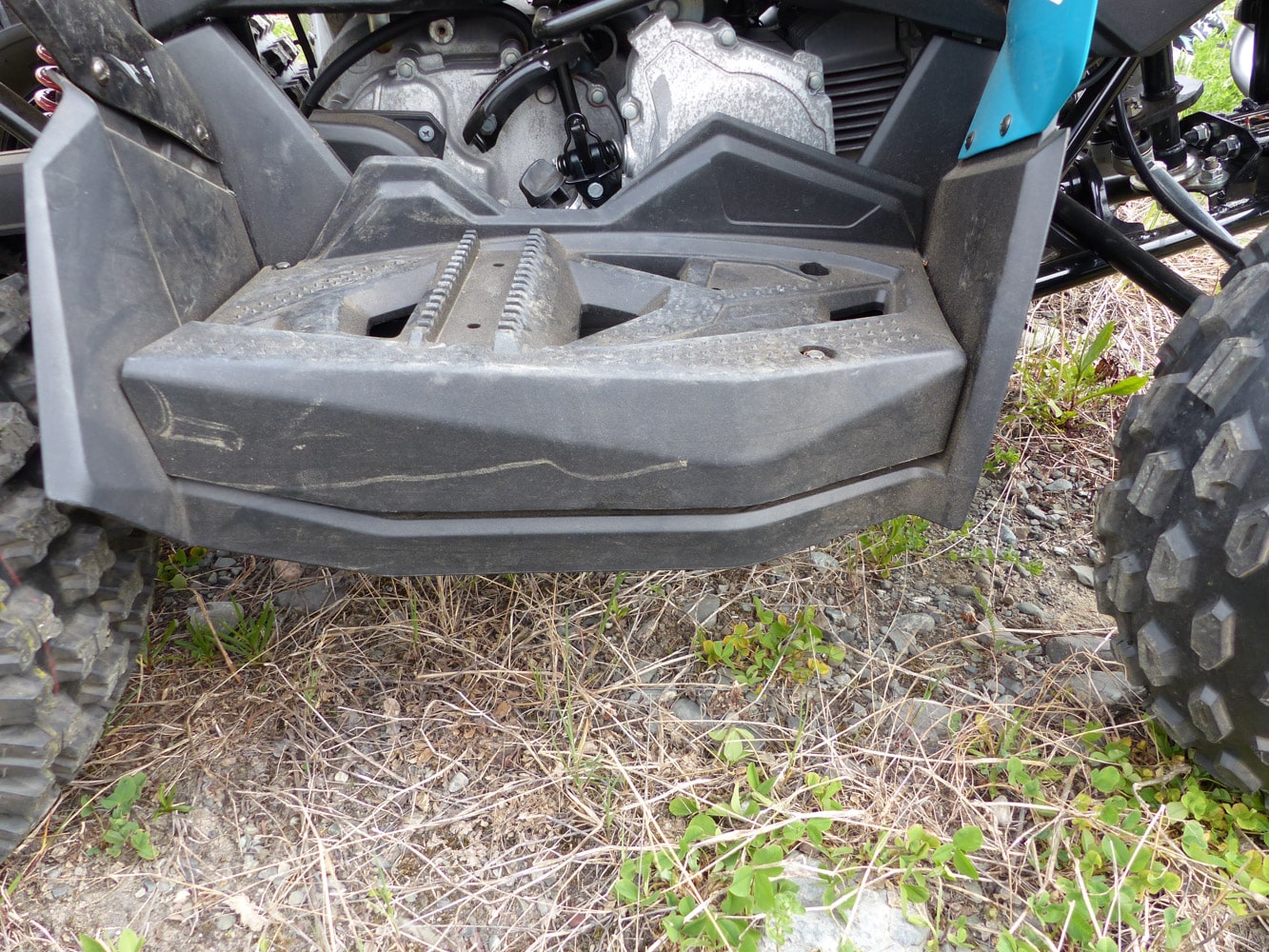 This AVT is aimed at children aged 6 and over. It's not much, but Can-Am thought of it. The Renegade 70 EFI's high footrests allow children to rest their feet firmly on them, rather than floating on the seat with their feet in the air. This greatly improves the ATV's control. When you're 6, you grow up fast. No problem, the Renegade 70 EFI has dual footrests. As the junior rider progresses and grows, simply remove the footrest lining to increase legroom. This idea is a home run!
Test
Time to let the kids have their fun. The controls are easy to use. Starting with electronic fuel injection is straightforward, and handling the forward/reverse selector is easy for target users. The engine delivers enough power for the smallest riders, and the speed limiter is useful for first-time riders. The continuously variable transmission is well suited to the capabilities of these young riders. The general difficulty for new ATV Rider is using the brakes. The small size of their hands limits the force available to squeeze the brake levers. It's therefore important to create a safe environment when children take ATV out.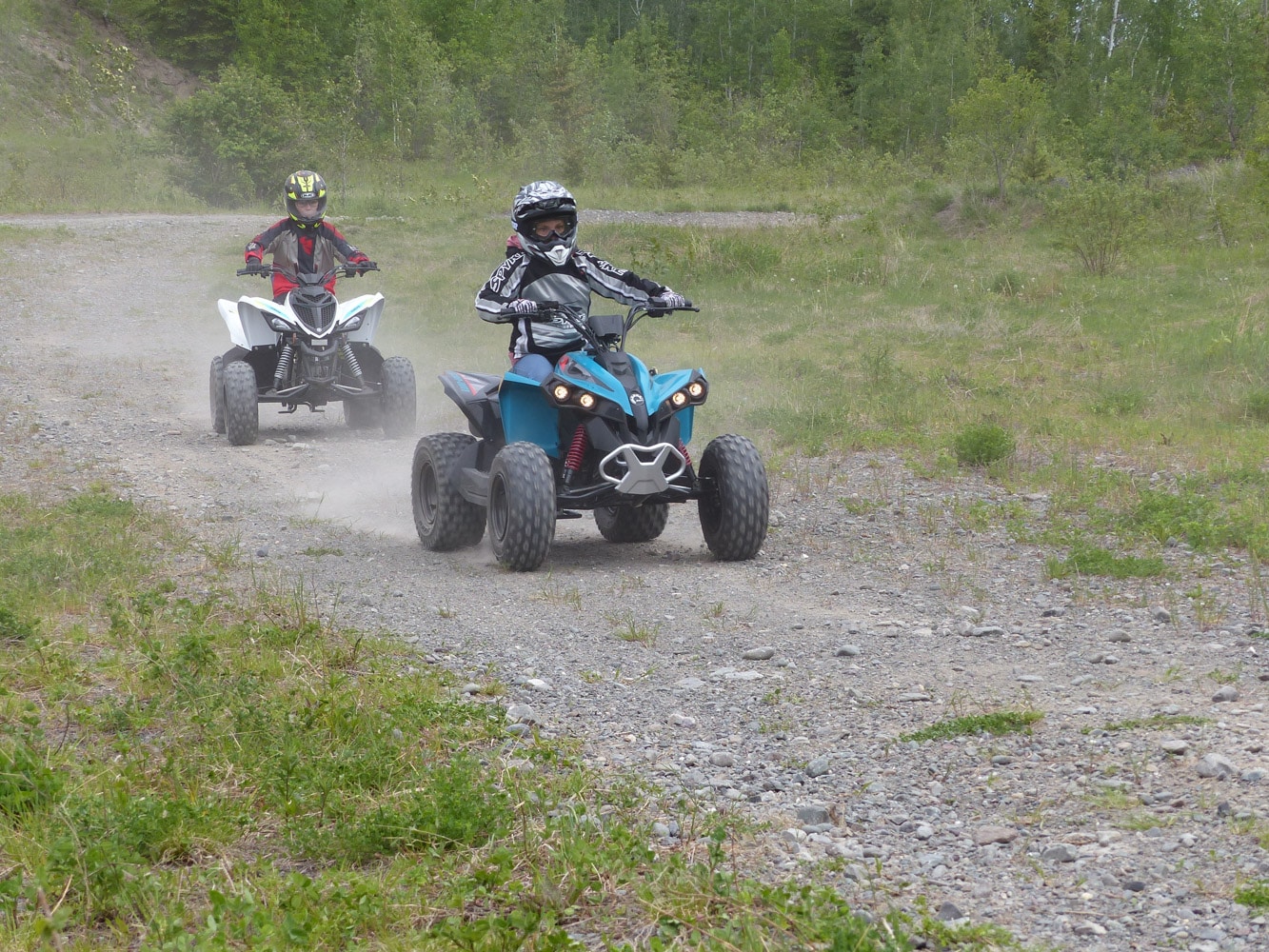 What we liked :
Double-layer footboard
Front and rear lights
Electronic fuel injection
Very good looks
Ease of use
What we would have liked :
Softer throttle return spring
More powerful brakes
In fact, Can-Am has cleverly designed an inspiring-looking AVT with the performance you're looking for. Just look at it, and junior riders will dream of it. Making your debut on a vehicle like this is guaranteed fun.
We'd like to thank Can AM Off Road for making this test possible.