So, you're preparing to bring your child on off-roading adventures. Now you can share these wonderful experiences with them! But you want them to come along comfortably and safely, and a lot of that is determined by gear. Read this post to learn what youth ATV riding gear your child needs.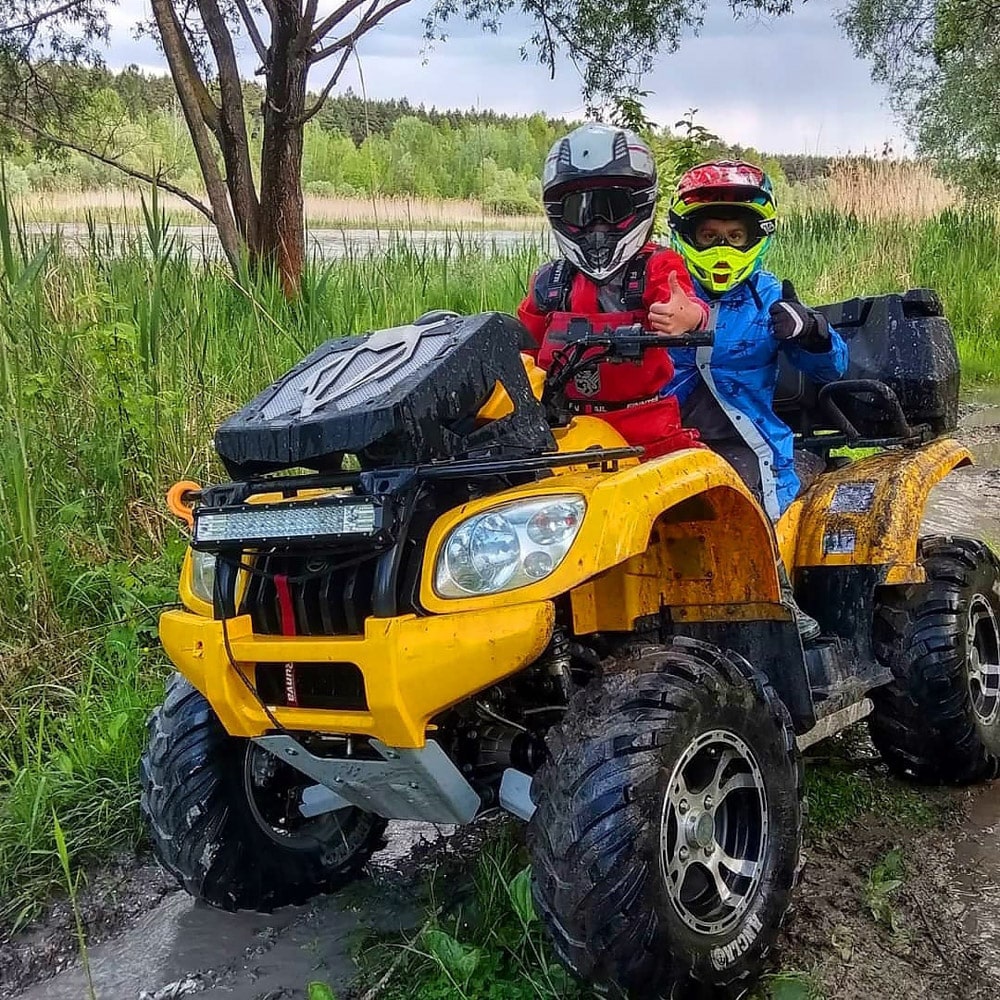 Youth ATV Clothing
The first thing to get straight is the basics of their clothing. Even if you're taking them on the easiest possible ride, they need to be wearing long sleeves and long pants. Exposed skin will get sunburned, scratched by branches, and injured in the event of an accident.
A jacket will keep them warm and provide even more protection from scrapes and accidents. They can wear a lightweight jacket in warmer weather and a warmer one in colder weather. Don't put a bulky jacket on them that might restrict their movements.
If they're doing more than puttering around the farm or something super easy like that, their youth ATV riding clothes will probably need to be sports gear to keep them comfortable and safe. Youth ATV riding gear includes jerseys, pants, and jackets just like adults use.
Kids Waders
If your child will be riding in muddy or wet areas, kids waders will be an essential part of their riding gear. The best youth waders are breathable as well as waterproof, rise to the chest, offer ultra-lightweight design with a customizable fit, and are built to guard young riders against both water and mud.
They have all the features you would expect from your own pair of waders – a solid suspender system, an adjustable wading belt to prevent water from coming into the leg section in case your kid rides too deep.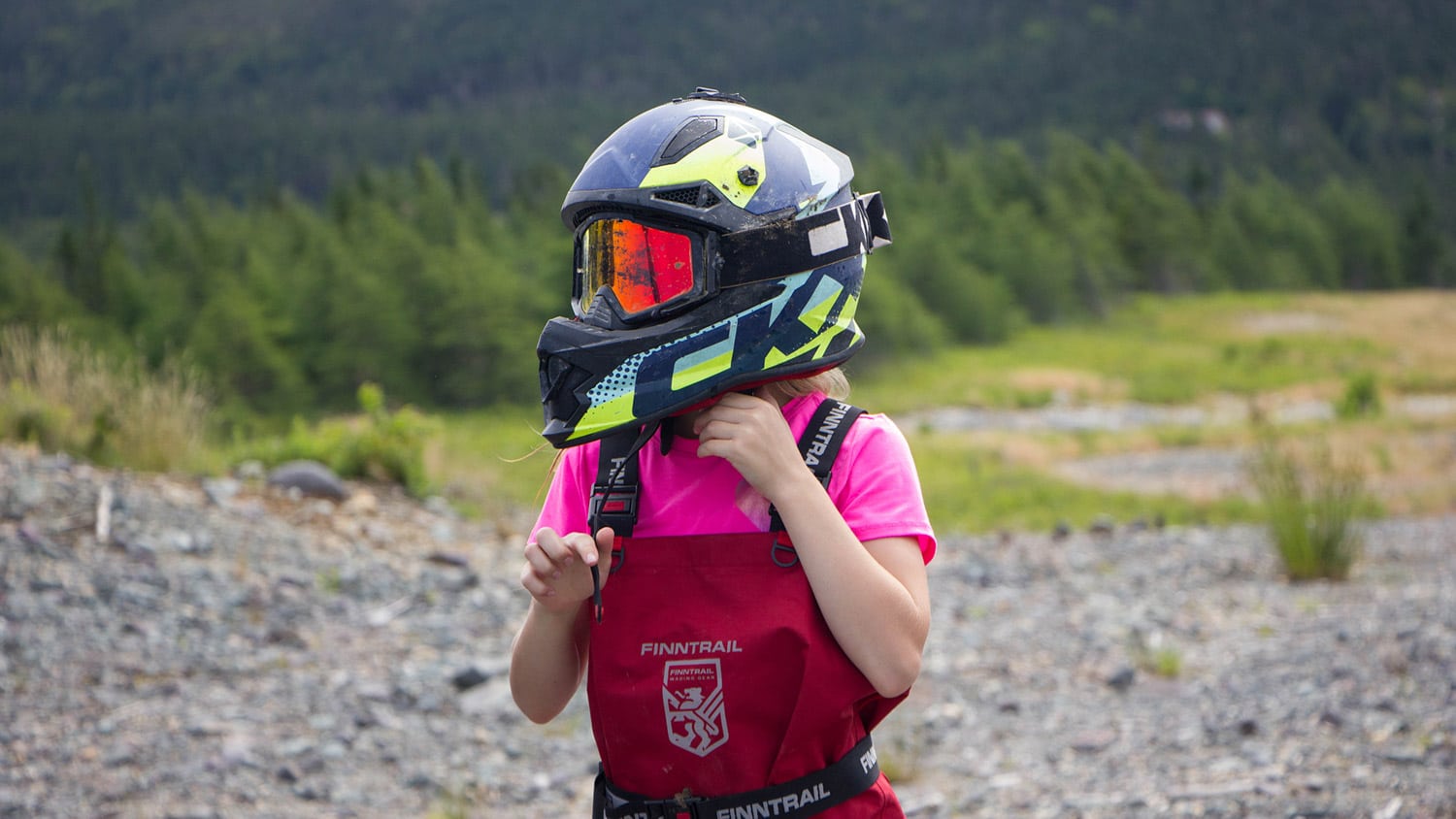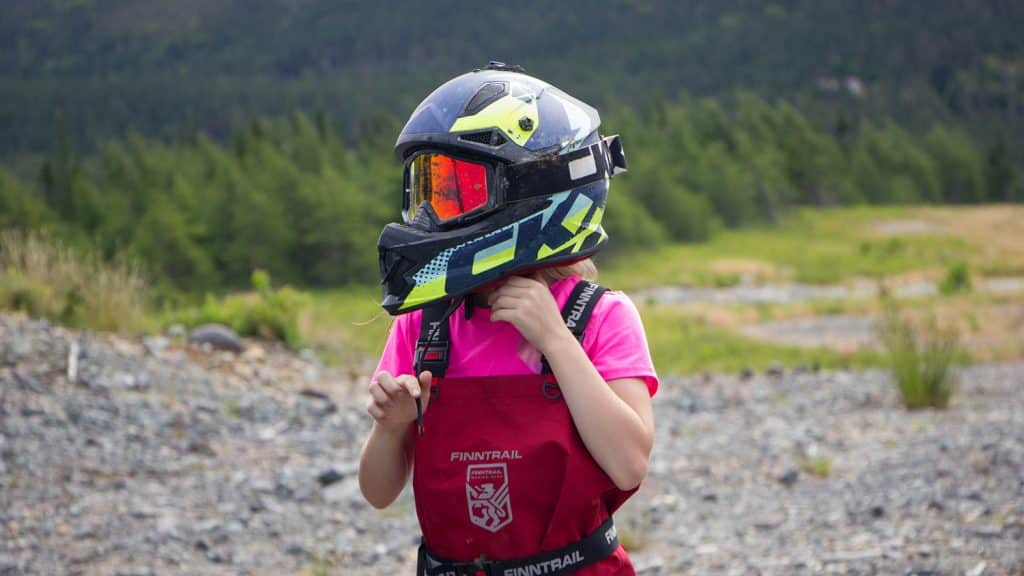 Youth Riding Helmet for ATV
No matter what type of riding they're doing, even if it's just on the farm, they need an ATV helmet. Accidents can happen on ATVs, no matter how safe someone is, and helmets reduce both the chances and severity of head injury. For the utmost protection, make sure the helmet is DOT-approved. Help them get the correct fit in their helmet so they are more protected and more willing to keep the helmet on.
Kids Goggles
Goggles protect your child's eyes from damage in the event of an accident, so you want to make sure they fit well with the helmet and don't leave gaps where sticks can get in.
Goggles also keep dust, debris, and mud from getting in your child's eyes. They'll need to have anti-fogging properties, and depending on where you're riding, you may need tints to improve clarity of vision or reduce glare.
Kids Gloves
Gloves are a necessary part of ATV protective gear for youth. They improve grip, prevent blisters, promote strength and performance, increase reaction time, and offer protection in the event of an accident. When someone falls, they usually try to brace themselves with their hands, which while safer than landing on other parts of the body, can make for some pretty bad hand injuries. You might guess from all that gloves can do that not just any glove will serve. Youth ATV gloves offer optimum grip and protection.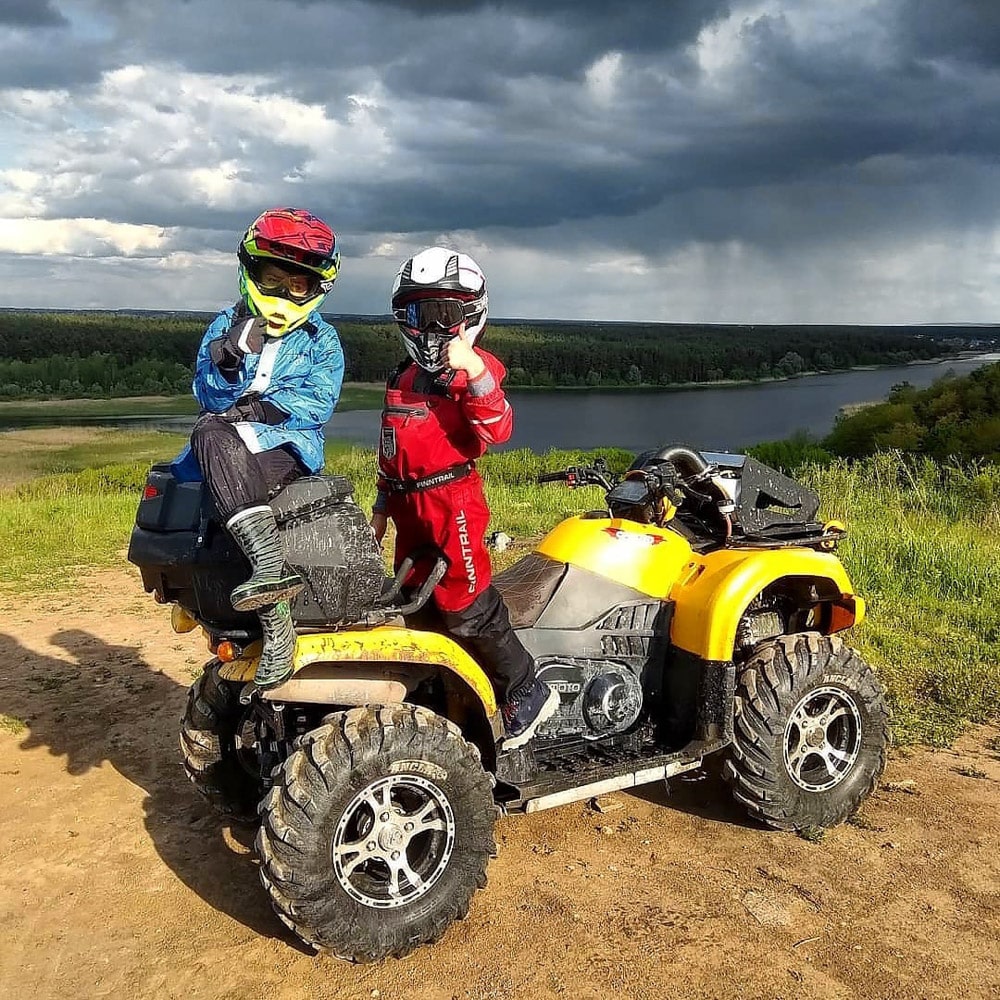 Youth Shoes
At the bare minimum, your child needs closed-toe shoes with good grip. Ankle-high shoes will give them more support, so hiking boots or high ankle basketball sneakers would work.
Yet, the best option is to opt for youth ATV riding boots. They provide ideal grip for ATV riding and offer more protection than any other shoe. They are also more reinforced and durable.
Youth Guards
Brands make a variety of guards for youths. Roostguards cover their torsos like breathable armor. Elbow and knee pads protect these vulnerable areas. Some elbow pads even extend down to protect the wrist. And there are kidney belts that promote ideal posture to prevent strains and protect internal organs from damage.
Takeaway
Kids ATV riding gear is just as important, well-developed, and awesome-looking as adult gear. Your child can ride comfortably, safely, and in style with all the options brands offer. If you're worried about them outgrowing them, this is often taken into consideration with ATV riding gear for kids. For instance, boots can come with removable soles so the boots can be worn even as the child grows. Help them choose their gear so you can achieve the best fit and eliminate potential issues that may keep them from wearing their ATV riding gear for youth off-roaders.
Text: Finntrail