POLARIS OFF ROAD STAYS ON THE GAS WITH 2024 LINEUP, FEATURING RIDER-INSPIRED UPDATES & REFRESHED STYLES FOR ITS INDUSTRY-LEADING RANGE ATVS.
The 2024 lineup features a host of rider-inspired updates and refreshed styling and new colors. Additionally, the customer-favorite Polaris Sportsman 570 and XP 1000 Hunt editions make a return. RIDE COMMAND+ also received enhanced features for 2024, delivering unmatched connectivity and peace of mind to riders through all-new Location Bump Alerts and Check-In Messages.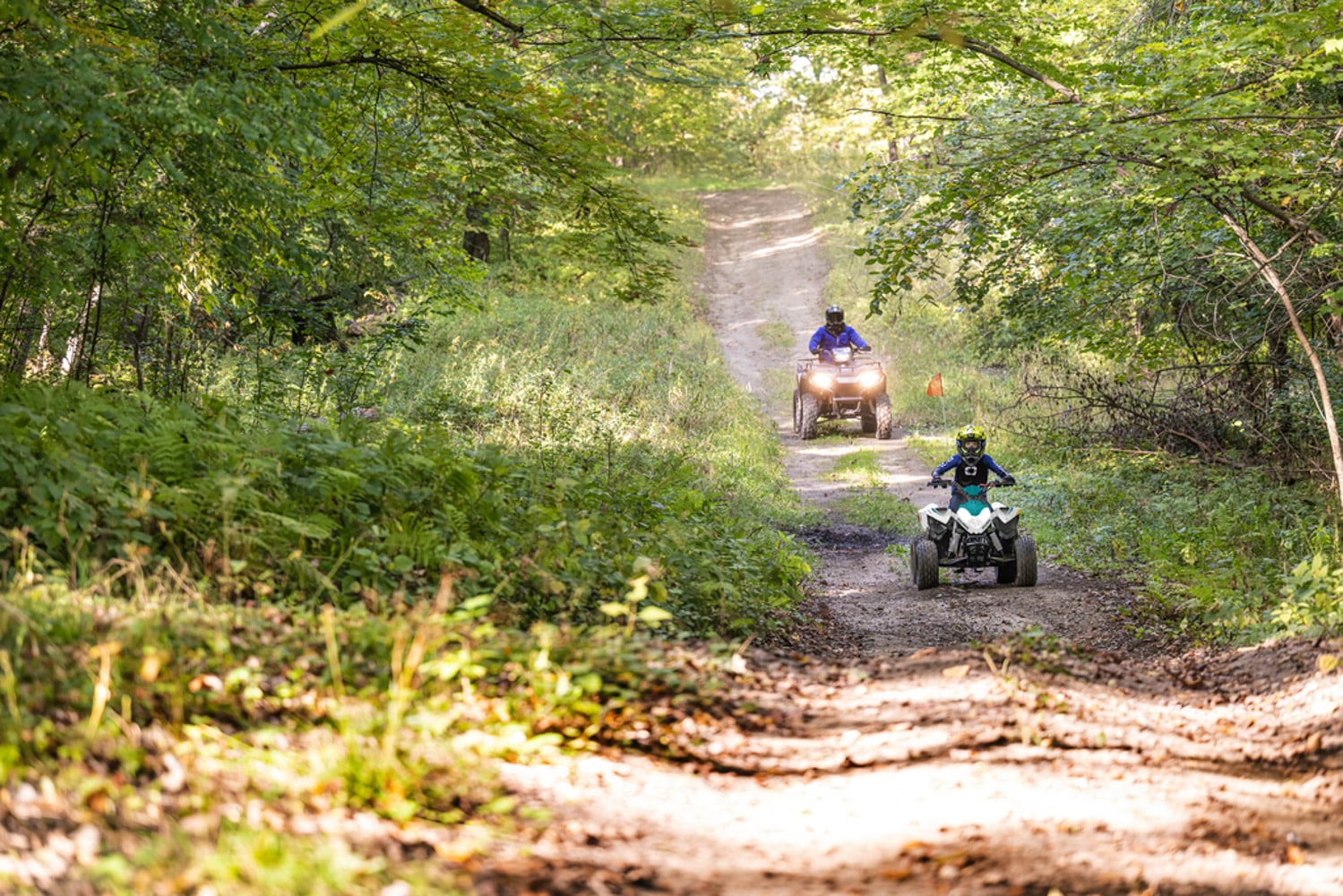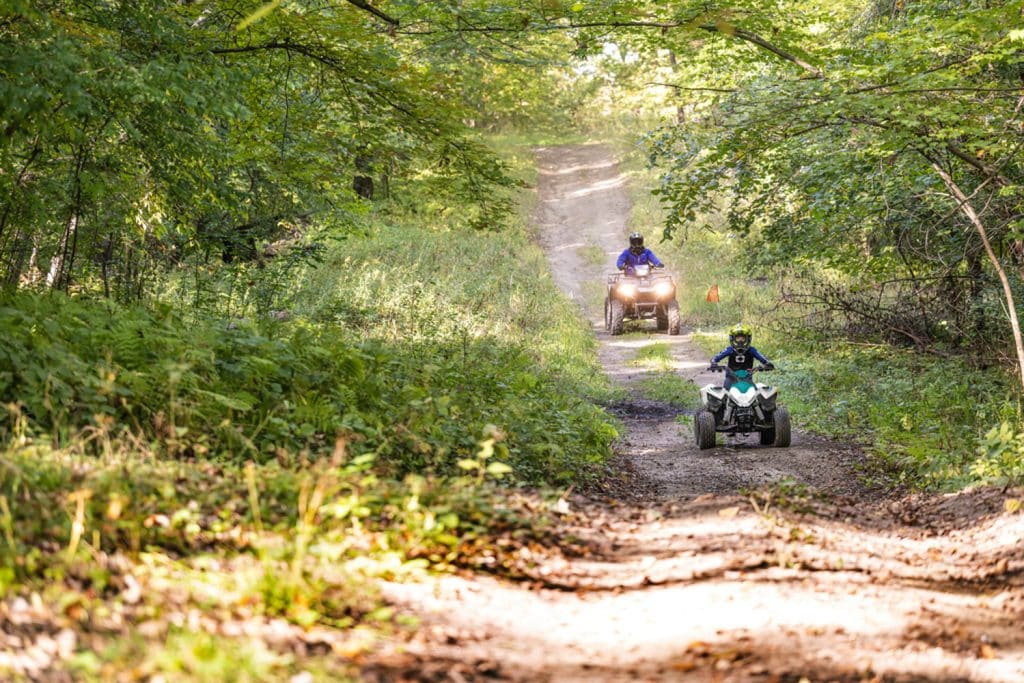 RIDE COMMAND+:
Making its debut last fall, RIDE COMMAND+, the industry's first connected-vehicle technology, continues to roll out new enhancements to its service for 2024. With new features like Location Alerts, that will notify the owner if its vehicle has been bumped or moved from its last location, owners can now protect their vehicle more than ever before. RIDE COMMAND+ is now available as a factory option for 2024 RZR Pro R Ultimate, RANGER XD 1500 NorthStar, RANGER XP 1000 NorthStar, Polaris XPEDITION NorthStar and Sportsman XP 1000 RIDE COMMAND Edition. This service is also available on most 2024 RZR, RANGER, Sportsman and Polaris XPEDITION models as an accessory install.
Sportsman
Polaris Sportsman, the long-standing No. 1 selling automatic 4×4 ATV, is reintroducing the Sportsman 570 and XP 1000 Hunt Editions, while also implementing key improvements across the core 2024 lineup. A customer favorite, specifically designed to meet the unique needs of hunters, the Sportsman 570 and XP 1000 Hunt editions include accessories such as the 3,500 lb Polaris Winch, Kolpin Gun Scabbard & Mount, Kolpin Ratchet Claws and more.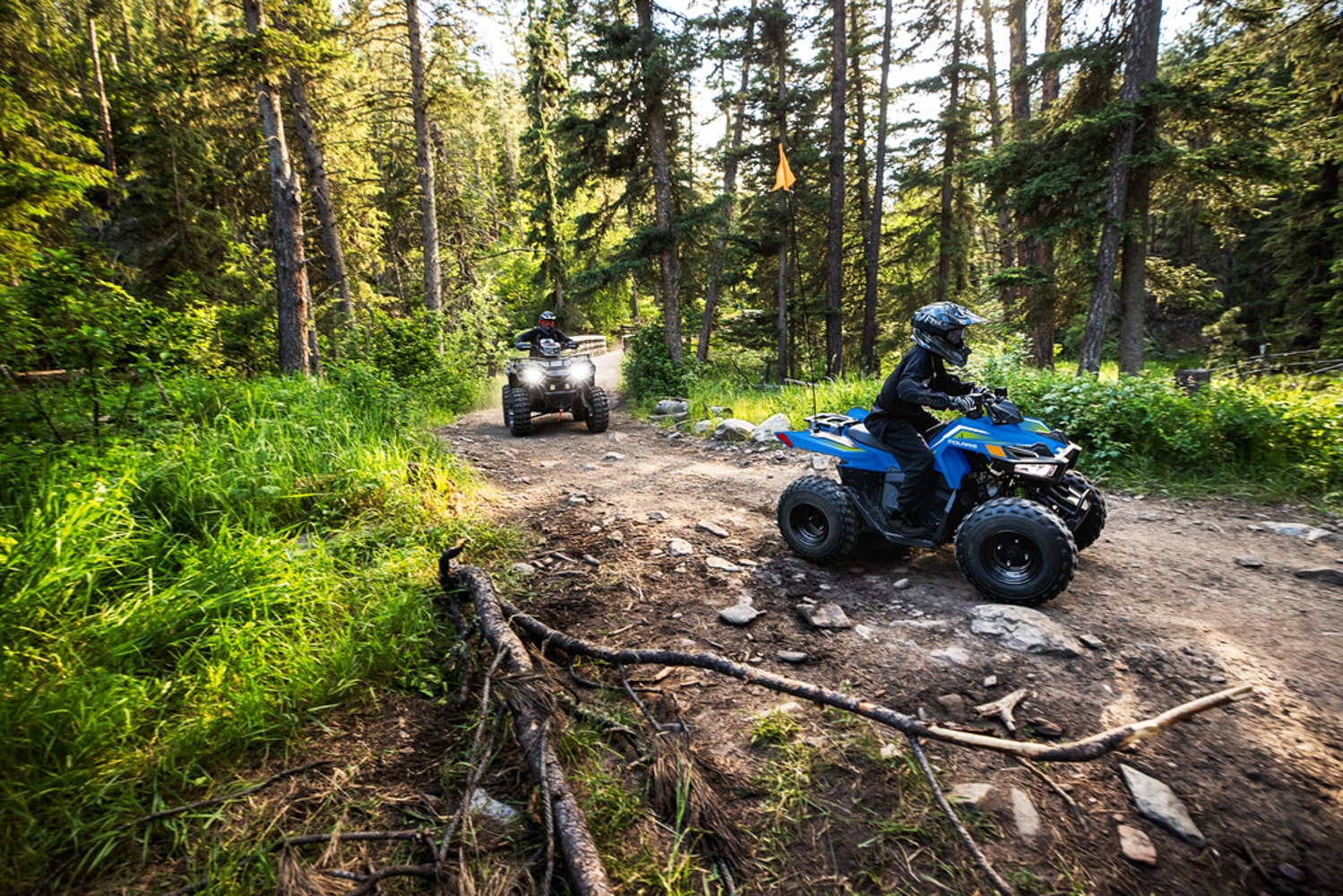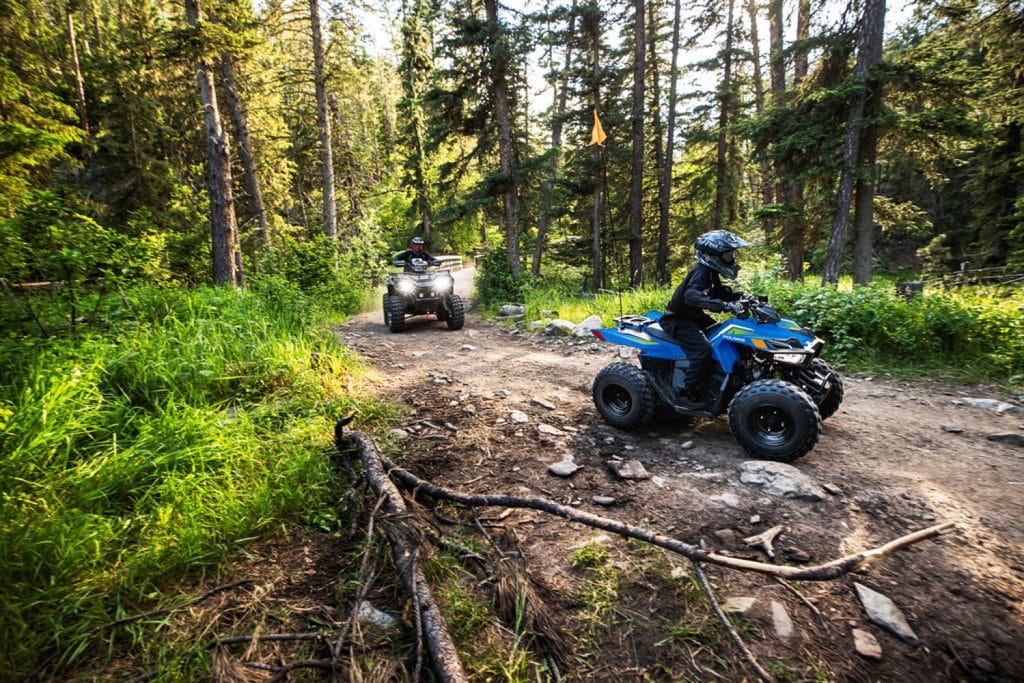 Additionally, the 2024 Sportsman 450 and 570 lineup boasts several quality refinements for a better riding experience including a new rear brake pedal for reduced pedal effort and feel, improved sealing around the shifter, and enhanced seat fitment delivering a more comfortable ride. The 570 EPS trim and above will also include enhanced PVT clutch sealing with a higher intake location for better performance in wet conditions.
For added utility, the model year 2024 Sportsman 570 lineup will be equipped with new LED lights for the Premium and Utility HD for added visibility from dawn to dusk.
New color options also are available for the 570 Premium and Trail, 570 Ride Command Edition, Sportsman 850 Premium and Ultimate Trail, Sportsman XP 1000 Ultimate Trail, Sportsman XP 1000 High Lifter Edition, Scrambler XP 1000 S and Sportsman XP 1000 S.
The 2024 Sportsman lineup starts at $6,999 US MSRP and will begin shipping to dealers this early fall. For additional pricing on the entire model lineup, visit https://www.polaris.com/en-us/off-road/sportsman/
Youth
Dedicated to inspiring the next generation of riders, Polaris Off Road delivers the industry's largest and most varied lineup of youth offerings. For 2024, the Polaris ORV Youth lineup receives a refresh with eye-catching new colors and graphics. This lineup continues to provide industry-leading safety features that give parents peace of mind and help instill confidence in growing riders, including pin code start, adjustable speed limiter, geofencing, helmet aware technology and industry-exclusive safety gear kit.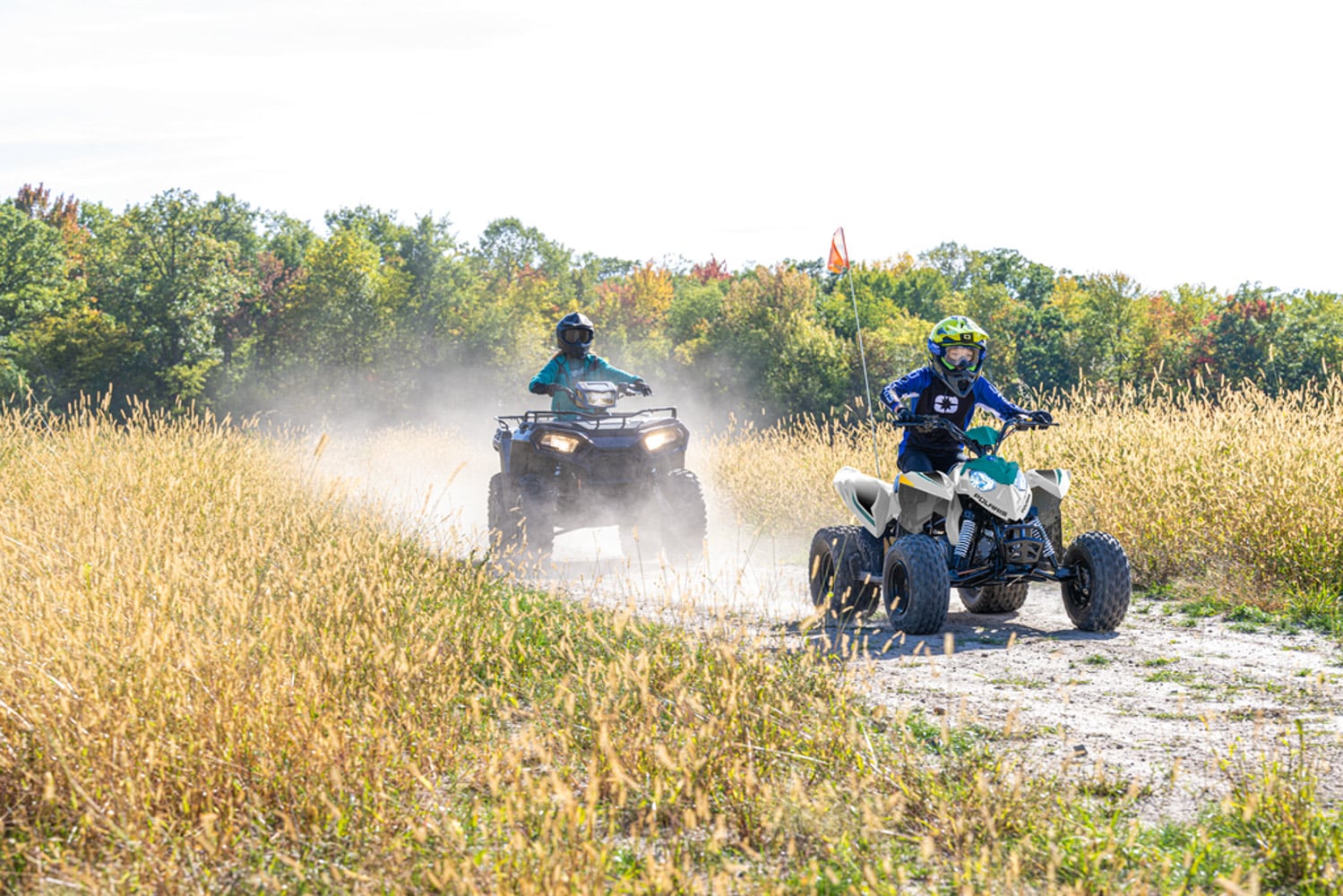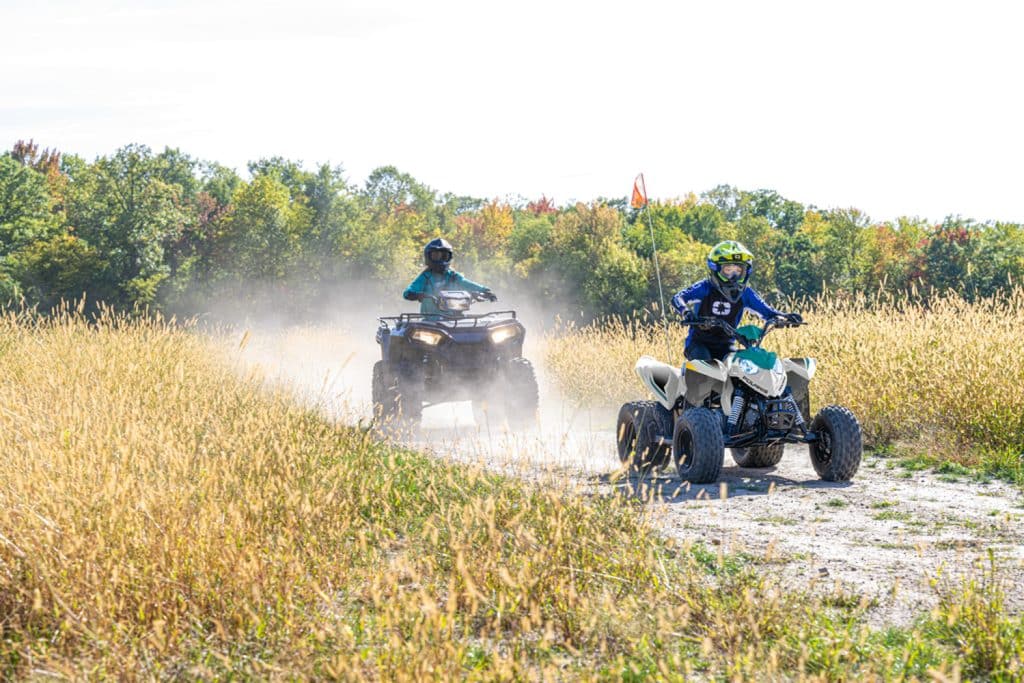 Specifically, the 2024 RZR 200 EFI is now offered in Storm Gray and a new graphic pattern with bright red accents. The Outlaw 70 EFI ATV is offered in Velocity Blue with either Lifted Lime or Fierce Fuchsia accents, while the Outlaw 110 EFI is now offered in both Bright White with Polaris Blue and Bright White with Radiant Green details.
The 2024 Polaris Youth lineup starts at $2,999 US MSRP and will begin shipping to dealers this winter. For additional pricing on the entire model lineup, visit https://www.polaris.com/en-us/off-road/shop-by-use/youth/