It's sad that we have to talk about this, but here we are. The members of our team ride thousands of kilometers of trails per year and they noticed a serious problem that we must not ignore – the trash left on the ground by trail users.
Why do we have to explain once again the impacts of this lack of civility? The reason is quite simple. A minority of riders does not have at heart, the survival and the reputation of our sport by trashing the environment. It is common to find litter on the ground and surprisingly, it is regularly found near places that are well equipped with trash cans. On other occasions, we find trash on both sides of the marked paths without any reason. Think about it, if you have been able to transport food, containers of liquids of any kind, or any other material, it is inconceivable that you no longer have the space required in your bag, or on your vehicle to bring the trash back and dispose of it properly! What we frequently find on the ground is by no means biodegradable and the consequences are unfortunate. Filter tips of cigarette butts will also take several years to degrade.
We all need to be aware of the harmful effects of this kind of bad behavior. It should be remembered that the vast majority of our trail network is ensured by rights of way freely granted by landowners. They offer us the privilege of riding on plots of land where we are considered to be simple guests. This voluntary allocation from the landowners requires irreproachable behavior on our part. Otherwise, we run the risk of losing this privilege, plain and simple. Imagine what happens when a farmer finds cans of beer, plastic bottles, used CVT belts or any other material in his fields, or in the feed for his livestock. The health of his animals and his business could be significantly compromised. Why should he let us continue to use his land to ride if we don't care about his life?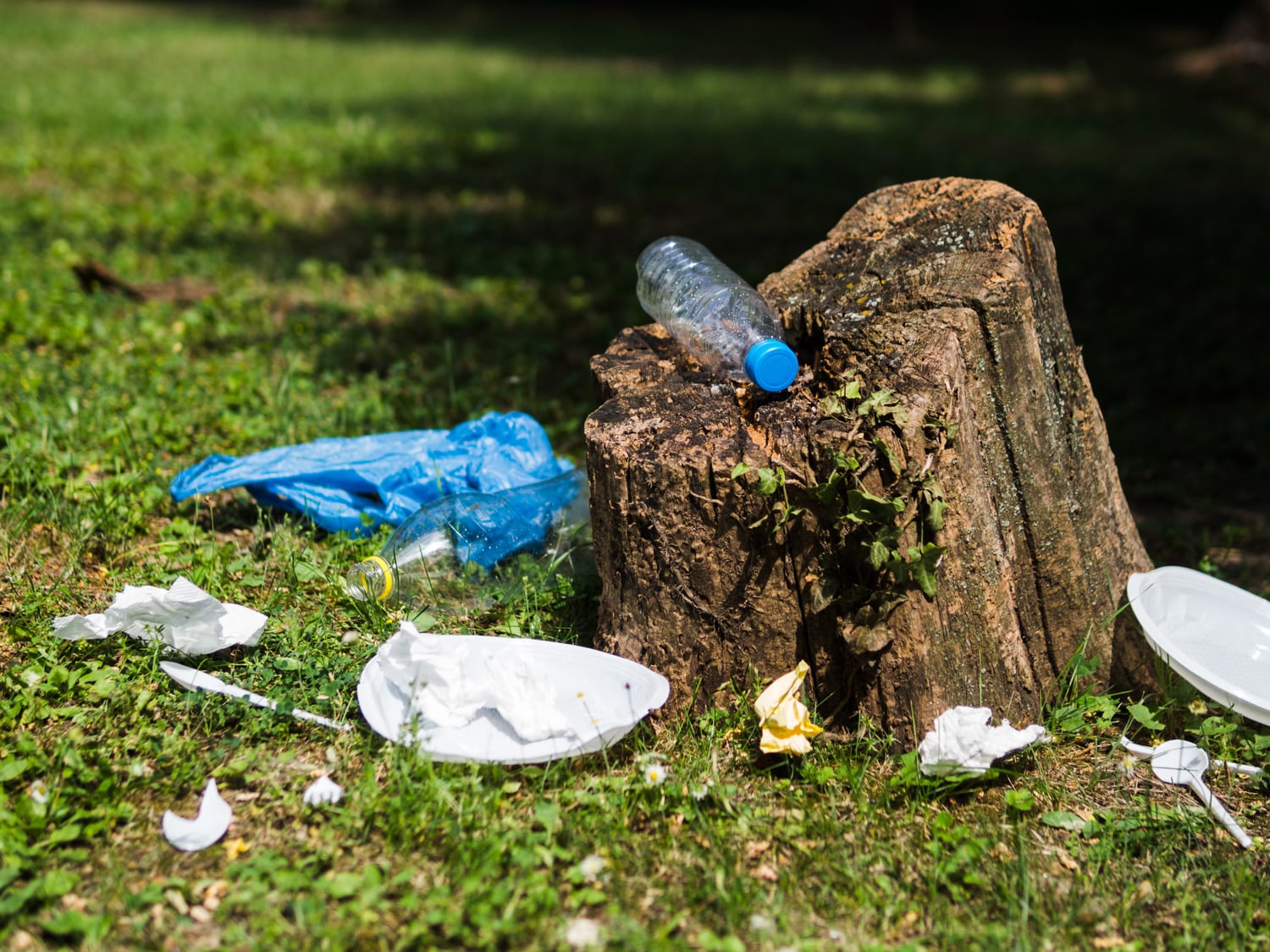 The suspension of a right of way on his property could compromise the connection of the portion of a trail connecting 2 separate clubs. In the best of cases, the clubs could maybe manage to move the trail to another property, but this relocation would not be done without unforeseen costs for clubs already in a precarious financial position. We frequently hear complaints regarding the costs of annual access rights. More responsible behavior could help to maintain the costs at the current level.
The forest sectors also have the right to a waste-free environment. It is the habitat of thousands of wild animals of incredible beauty in their natural state. It makes sense to leave this ecosystem as immaculate as possible.
Thousands of volunteers keep the organized trails going. Out of respect for what has been accomplished in the past and for the future of our activity, good behavior must be undertaken now before it is too late.
For its survival, we must minimize the ecological footprints relating to the powersports activities. We must not feed the arguments of our detractors.
If the people affected by the lack of civility listed above do not change their attitudes, well, we no longer want them in our sport. This statement may sound brutal, but if you are unable to become aware of your actions, we strongly recommend that you practice another activity that will not jeopardize ours.
We must take a clear position and educate our family, our friends and all the followers of off-road vehicles on the importance of good behavior when practicing a Powersports activity.
For now, we have to police ourselves and pick up what we can until we can educate the rest. We do it for our community and for the sustainability of our organized trail networks. Maybe one day, this minority of carefree people will understand!