When it comes time to compare a steel cable to a synthetic rope to equip our vehicle's winch, there seems to be a clear division of opinion between us. On both sides, people seem to argue the merits of both types, making it difficult for the undecided to get a definitive answer. In recent years, the popularity of synthetic rope has skyrocketed, but is it really a good choice?
For ages, steel cable was the standard for its durability. It is ideal for use on abrasive terrains such as rocks and pebbles, as it is less prone to fraying and abrasion. However, its major drawbacks are that it can rust and also develop sharp burrs requiring wearing gloves for its operation. It is also prone to bend, which makes rewinding on the winch drum more difficult.
Synthetic rope made its appearance in the mid 90's. Made of polyethylene, it is much safer than steel cable in many ways. Considerably lighter, the synthetic rope will store less energy than a steel cable and thus will cause less damage in case of breakage. Its high flexibility and lightness make handling easier and its propensity to twist and bend is almost zero. Its design prevents the appearance of burrs and therefore it allows manipulation with bare hands.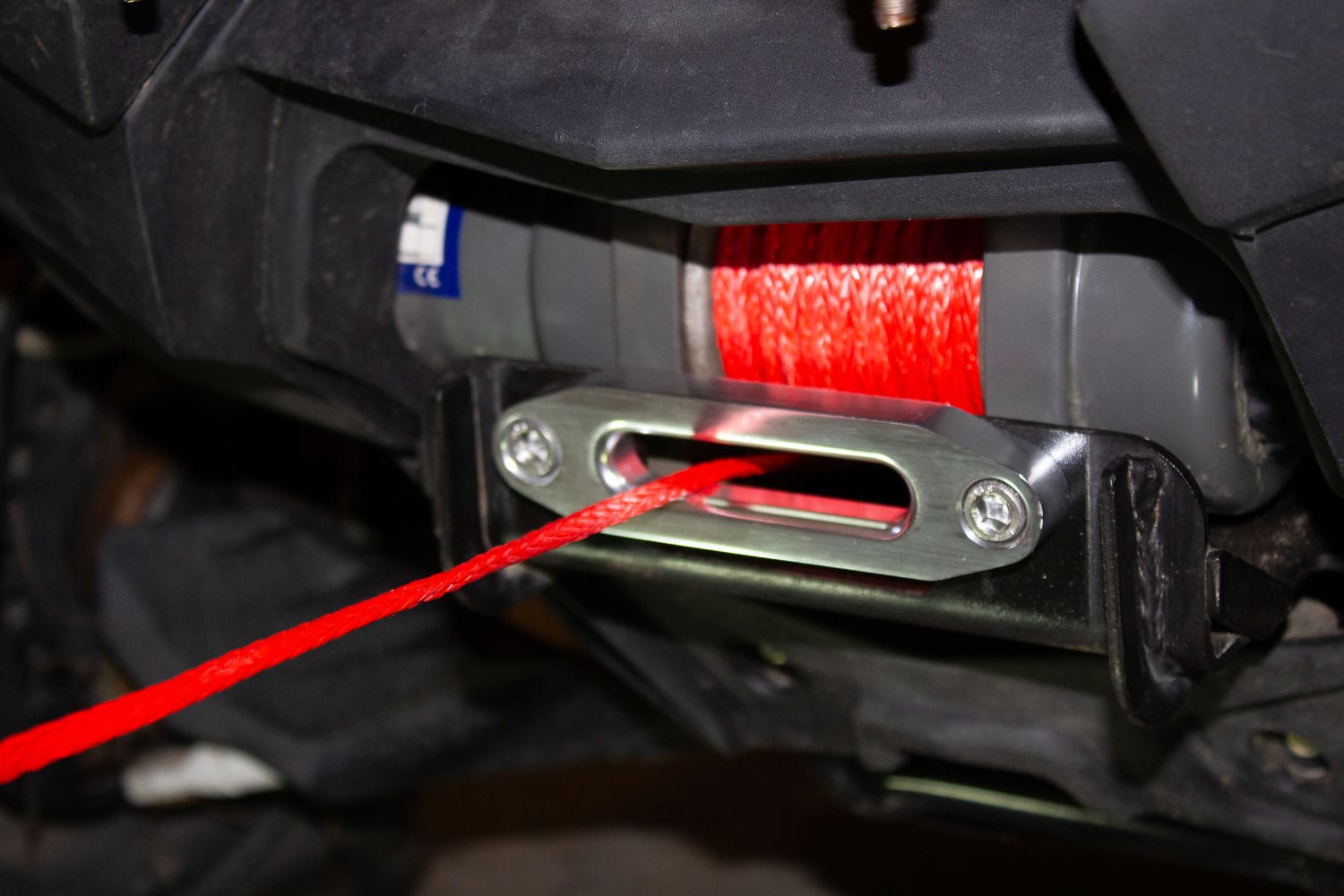 Although synthetic rope has superior tear strength compared to steel wire, this does not mean it is foolproof. However, if it breaks, it can be repaired by appropriate braiding techniques. The synthetic rope also has the advantage of floating and thus facilitate its recovery in water and mud.
So, if a product is so great, why not go for it?
It is currently possible to buy synthetic ropes of different colors. They have a high breaking strength and are usually sold in length of 15 meters (50 feet). Their diameter perfectly replaces the original cable of any winch. A quality synthetic rope also benefits from a special protective coating and an anti-abrasion sleeve that slides over the rope surface.
Replacing a steel cable by a synthetic rope must go with the replacement of the used roller guide, as it could have burrs left by the previous cable and they could damage the new replacement rope or even injure the user. So, replacement of roller guide is highly recommended and it should be replaced by an aluminum guide called a hawse fairlead that is specifically designed for synthetic rope.
Here's how to replace the original cable with a synthetic rope on your winch:
• Step 1: Release the drum brake.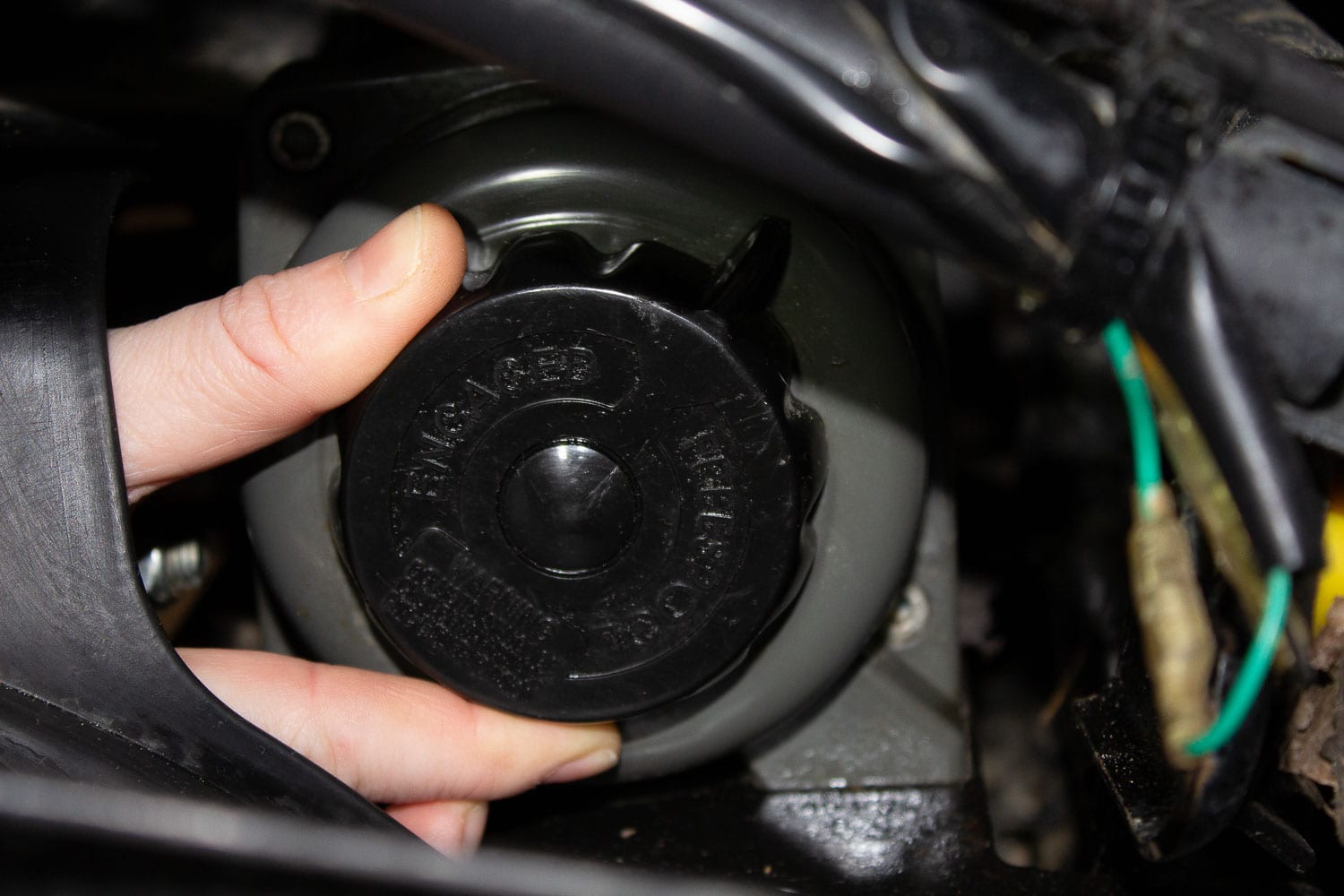 • Step 2: Pull out some length of the cable with protective gloves.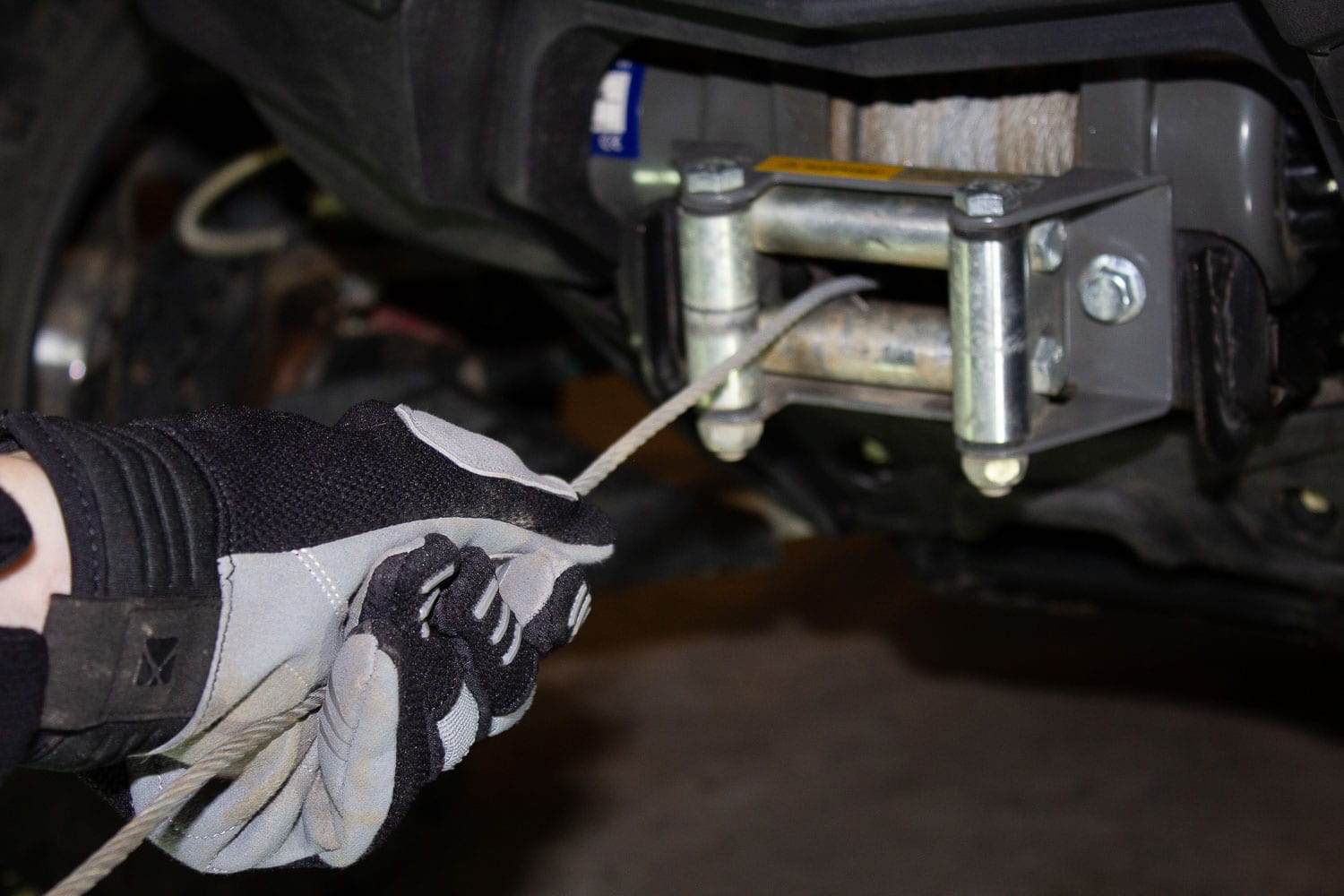 • Step 3: Loosen the roller guide retaining bolts and remove it.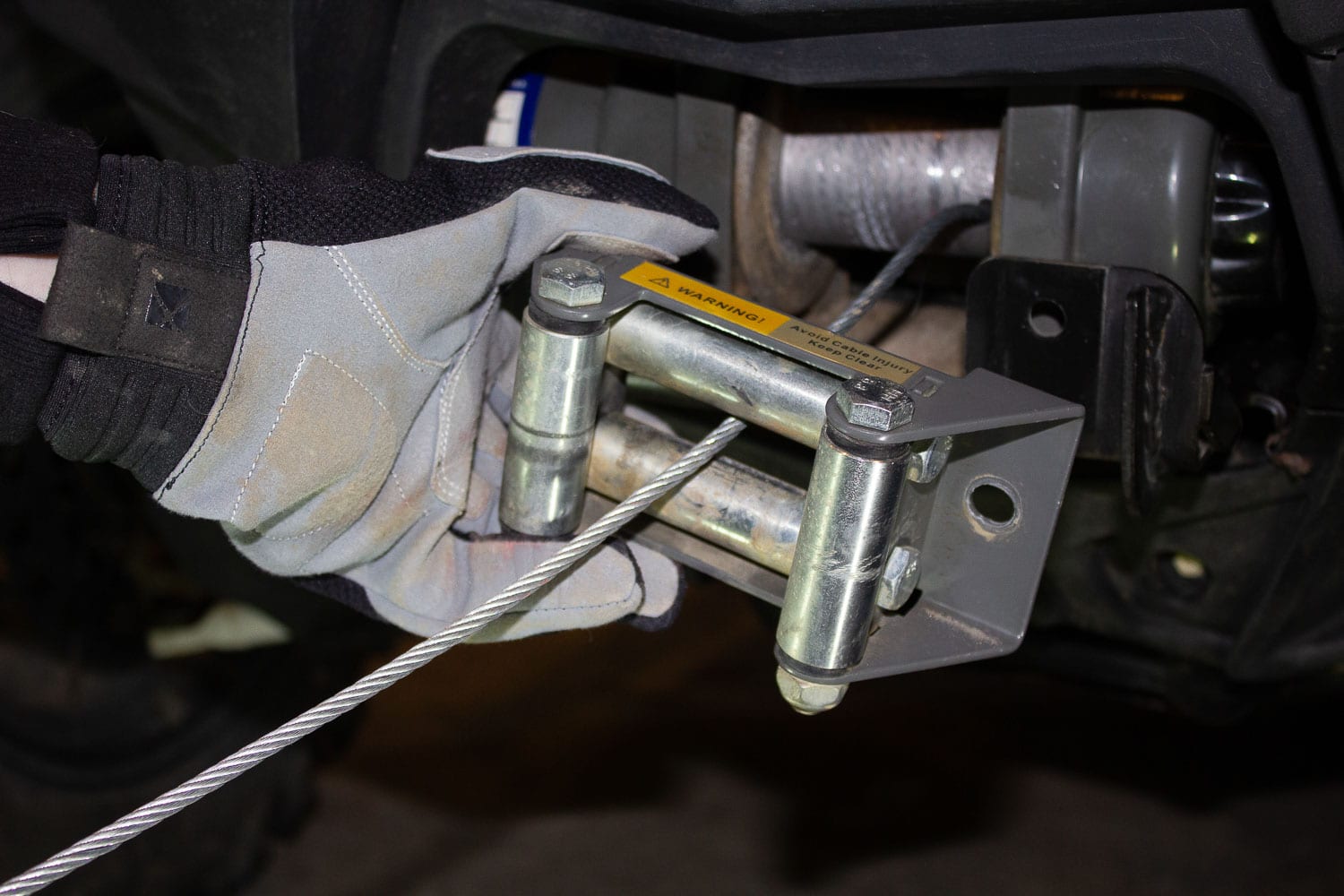 • Step 4: Pull out the rest of the cable from the drum and carefully disassemble the end of the cable from the drum slot by loosening the retaining nut.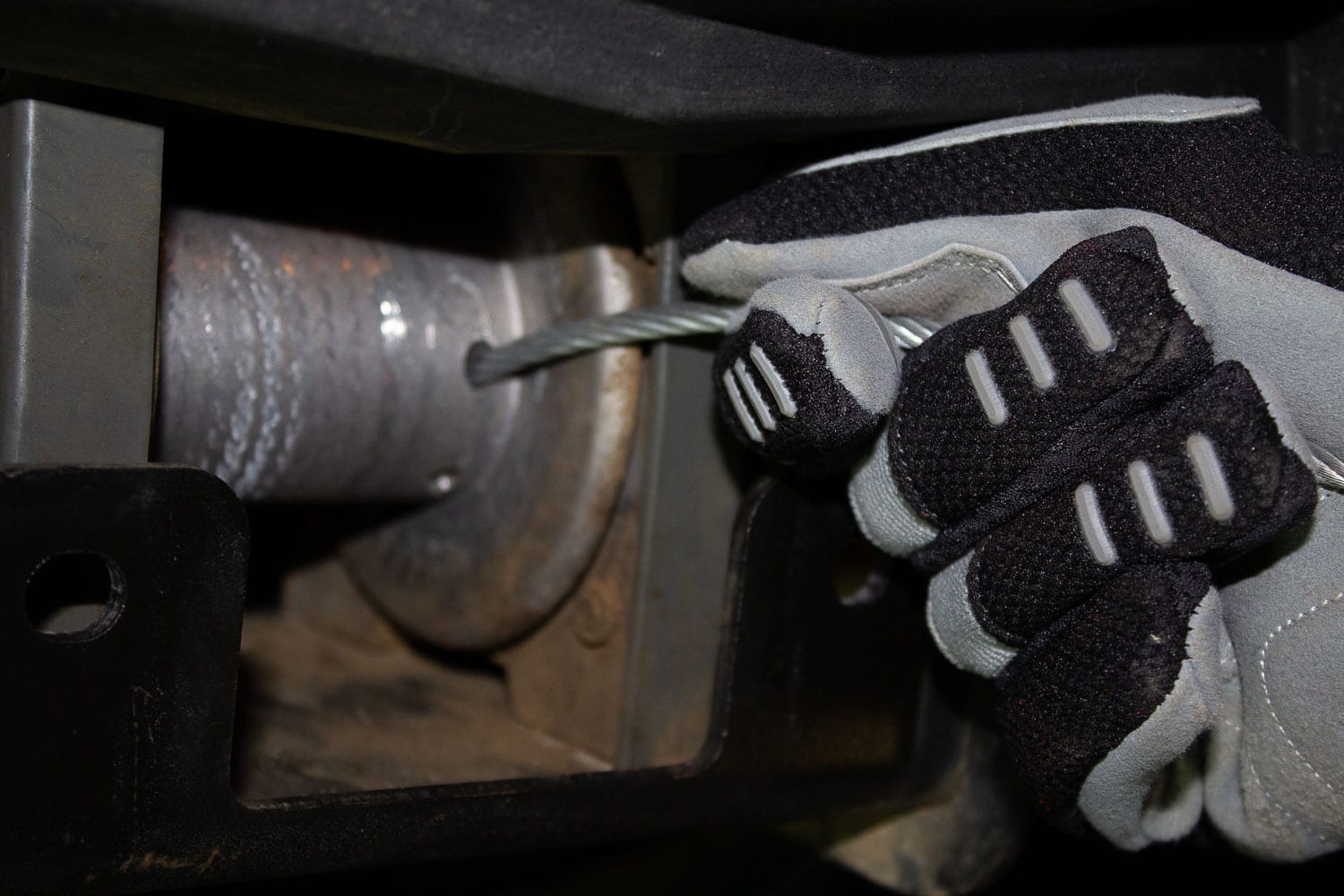 • Step 5: Insert the end of the new synthetic rope into the drum slot and tighten the retaining nut. (Note: at this step, if your new rope has a larger diameter than the original cable, drill a larger hole to increase the diameter of the drum slot)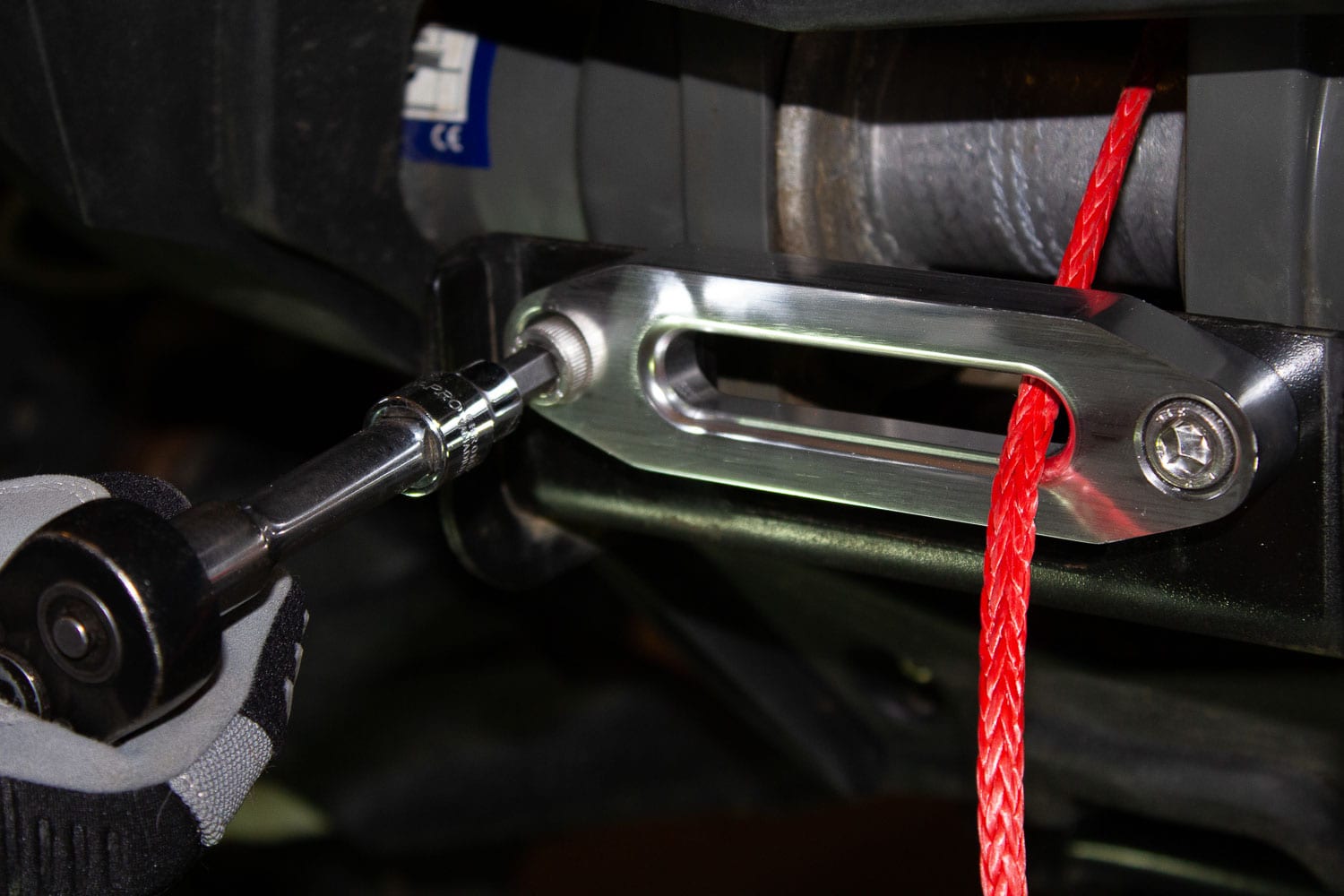 • Step 6: Install a suitable guide for the synthetic rope (hawse fairlead).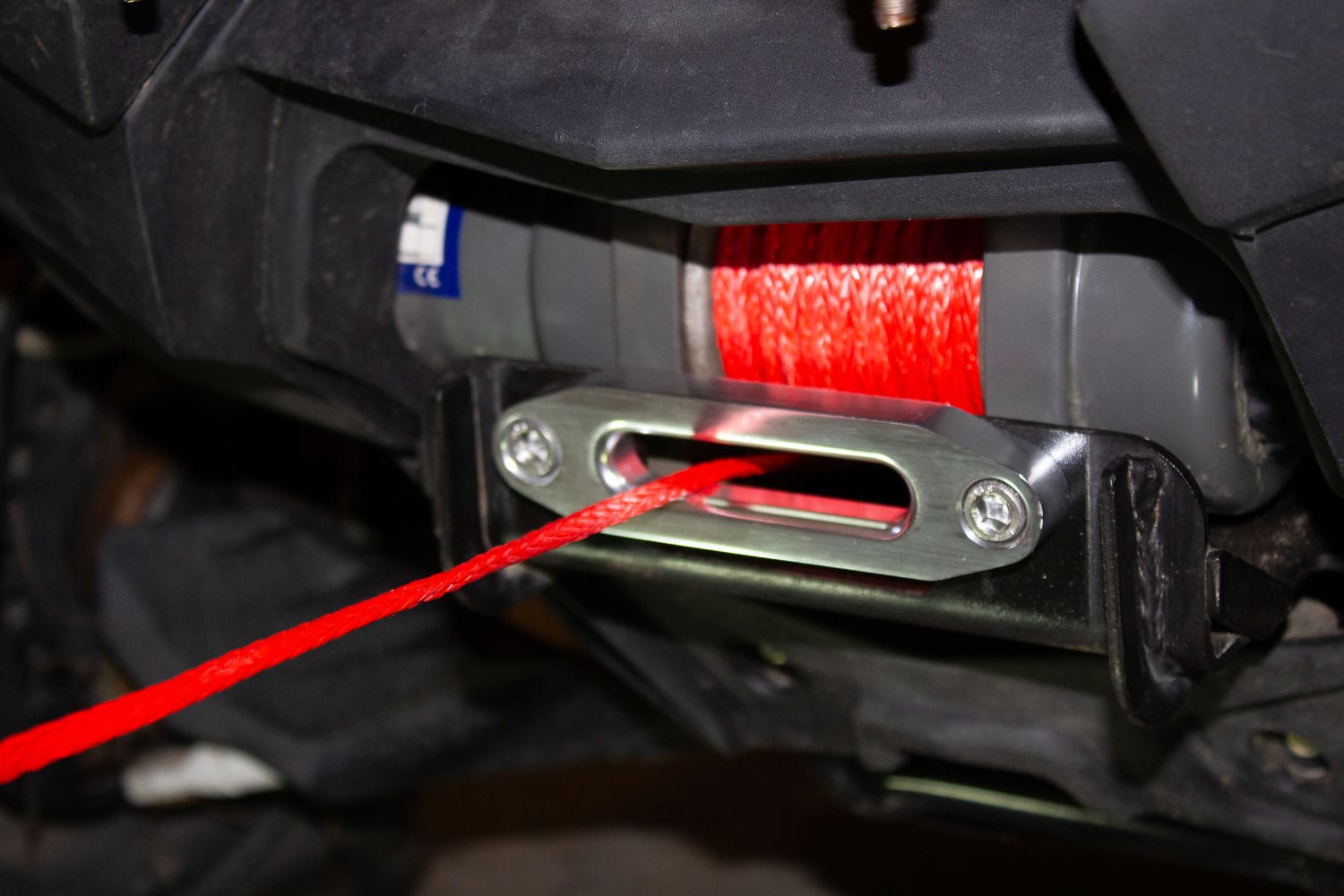 • Step 7: Keep tension on the rope and rewind it properly.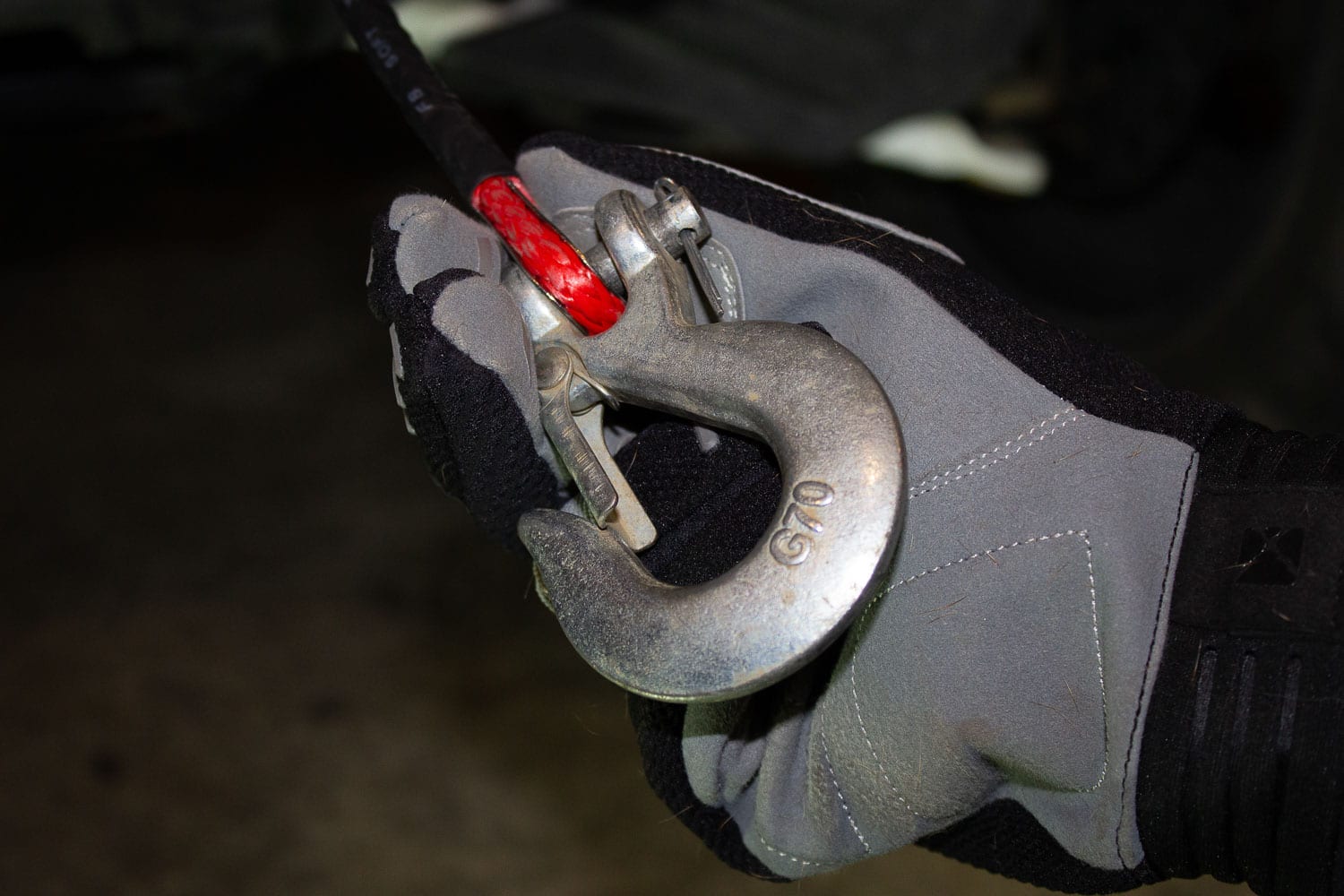 • Step 8: Install on the rope the hook previously removed from the original cable. Once the replacement is complete, now is the time to take advantage of its security advantages.
To keep your new winch rope in good condition and to prolong its life, some maintenance tips are needed. Be sure to rewind the rope properly on the drum after each use and keep it clean of all dirt by washing it once in a while.
Your new rope will serve you well when the need arises, so it's a good idea to make good use of it. Customize your vehicle with a rope that will give you the capabilities to safely get you out of trouble.