(NEW HAMBURG, AUGUST 18, 2020) – ARGO continues to push boundaries and overcome obstacles with unprecedented sales accomplishments as they outpace the industry with double digit growth and increasing ATV sales year-over-year by twofold. This success is built on the foundation of ARGO's Go Anywhere capabilities and superior reliability; which are now stronger than ever with the introduction of their 2021 XTV and ATV model line-up.
"We have optimized the 2021 ARGO Off-Road line-up to benefit both our dealer network and customers," said Brad Darling, President and CEO at ARGO "This includes introducing more specialized engines to the portfolio while increasing the capabilities and value of our XTV and ATV platforms. These changes reflect our ongoing commitment to expand the ARGO Off-Road line-up while staying true to our Go Anywhere DNA, which is grounded in performance and innovation."
From the built for work and playful attributes of Xplorer ATVs to the Xtreme Terrain Amphibious capabilities of ARGO XTVs including, the affordable and versatile Frontier, the incredibly tough yet agile Aurora and the rugged exploration Conquest. Impassioned enthusiasts, Hunters & Anglers and Commercial Operators continue to turn to ARGO for their ideal off-road vehicle solution.
The impressive 2021 line-up starts with 20 Xtreme Terrain Vehicle (XTV) models that includes new 650 and 800-Series along with additional refinements to high quality features. They're joined by 7 ATVs boasting a new 570 engine and added colors.
Highlights of the 2021 ARGO XTV and ATV lineup include:
ULTRA-RELIABLE XPLORER ATVS EXPAND WITH AN ALL-NEW 570 EFI ENGINE
ARGO reliability and lower total cost of ownership continue to be the hallmark for Xplorer ATVs. Backed by a Factory 3-year warranty the Xplorer line-up, including the XR 500, XRT 500 and XRT 1000 LE, has expanded to include the new Xplorer XR 570 / LE and Xplorer XRT 570 / LE models. The new 561cc single cylinder engine with SOHC aligns itself as one of the highest performing engines in its category. With an impressive 42HP, the new 570 delivers strong acceleration and mighty towing muscle thanks to its low-to-midrange power. Optimized for the demands of off-road use, the 570 is packed with performance and specifically tuned to enhance the lightweight and nimble feel that Xplorer ATVs are known for.
Also new for 2021, all Xplorer LE Models now come with painted body plastics in Graphite Metallic or Sapphire Blue which add a high-end finish to compliment the premium features offered on LE models.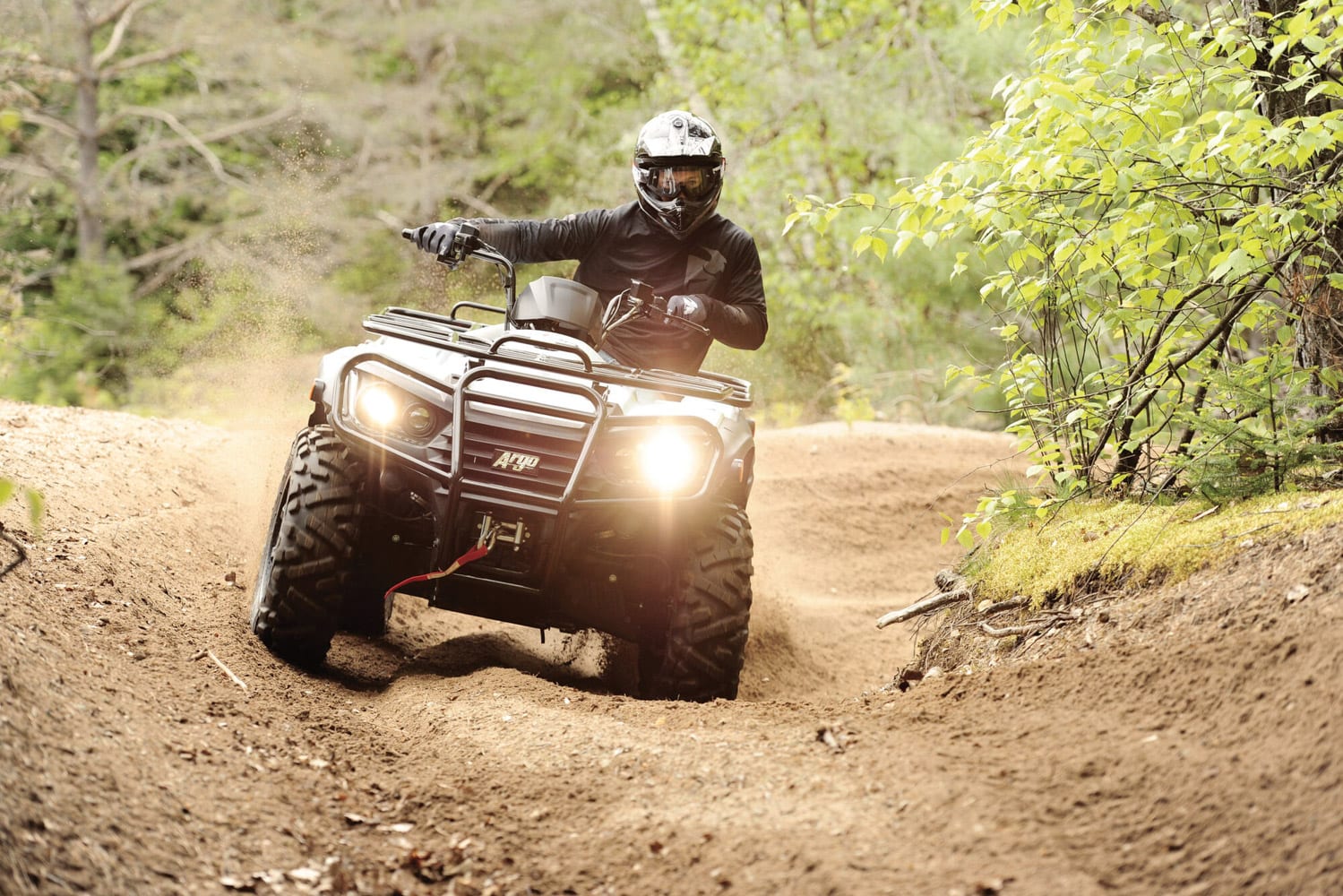 XTREME TERRAIN VEHICLES
ALL-NEW 800 EFI V-TWIN LIQUID COOLED ENGINE – AVAILABLE IN THE CONQUEST SERIES XTV
For 2021, the Conquest takes on the bold styling lineage from the Frontier and Aurora and further dials up performance, efficiency, and durability with class-leading EFI power. Specifically designed for commercial applications, the all-new liquid-cooled 800 EFI V-Twin provides the perfect balance of horsepower and torque for the Conquest Series. Its compact, lightweight design further enhances the Conquest Series Go Anywhere attributes. Efficient liquid cooling disperses heat for operation in high-temperature environments while also doubling as an effective source for heating the enclosed cabs of Conquest XTVs in cold-weather climates. The advanced ECU continuously monitors ambient conditions and engine performance, helping to ensure fast starts and smooth fuel delivery. The inclusion of fuel injection, overhead V-valves, full pressure lubrication and cast-iron cylinder liners further ensures long, productive life in heavy use applications.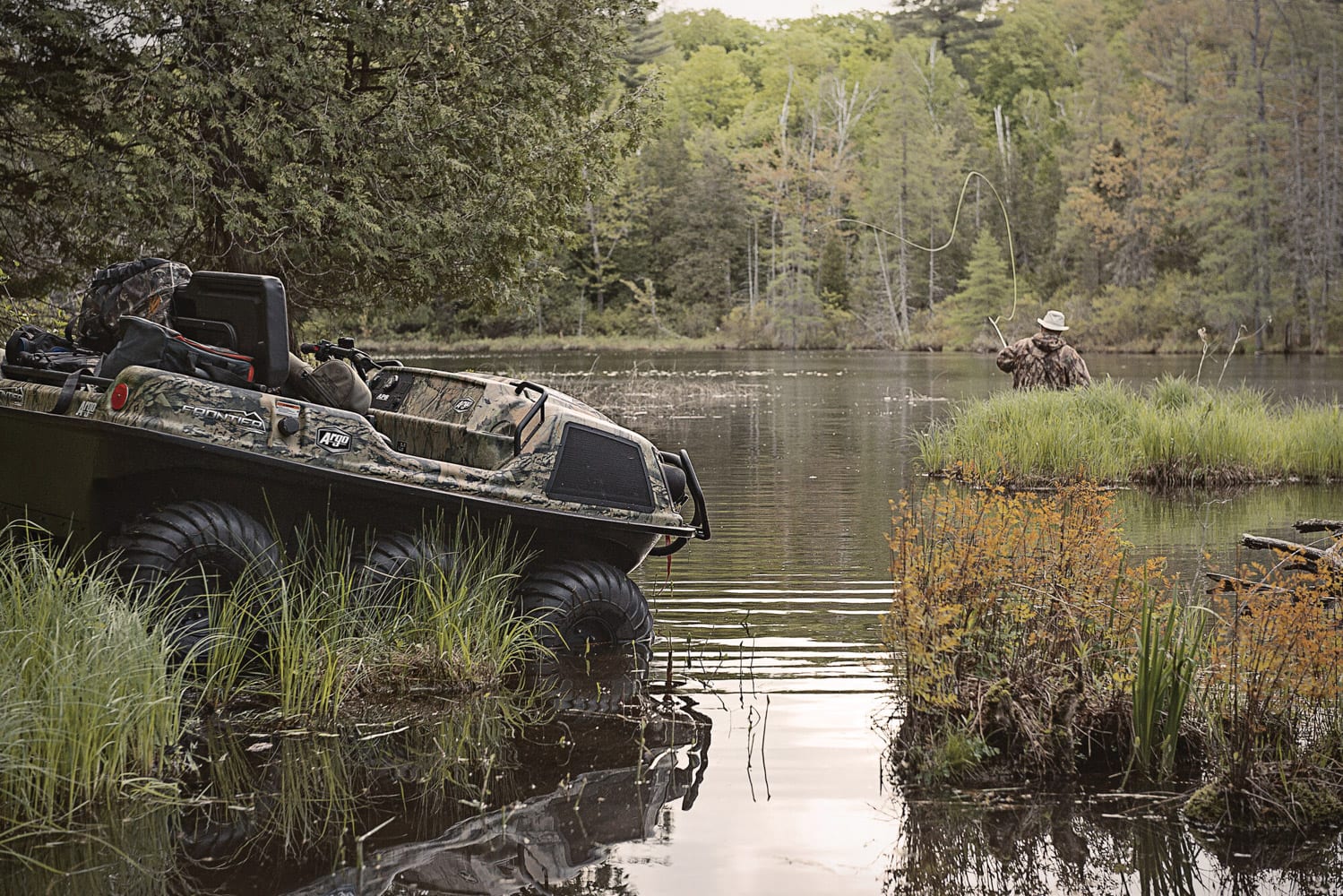 Key Features of the All-New 800 EFI V-Twin Liquid Cooled Engine include:
• 824cc Displacement / 30HP / 47.1 ft.lb Torque • Multi-port digital fuel injection
• Liquid-cooled • Overhead v-valve
• 90° V-twin • Electronic cold operation enrichment
• Compact electronic control unit • Electronic altitude compensation
FRONTIER XTVS GROW IN VALUE WITH ADDITION OF 650 6X6 AND 8X8 MODELS
Last year's successful launch of the price point Frontier 6×6 drove significant traffic to ARGO dealers contributing to a double digit increase in sales for ARGO's Xtreme Terrain Amphibious vehicles. For 2021 ARGO is building on this success with the introduction of the Frontier 650 available in 6-wheel and 8-wheel XTV configurations. The dependable and smooth operating 650 V-Twin OHV delivers an impressive 23HP in a lightweight and compact design. A midsize multipurpose XTV designed for work or play, the Frontier 650 strikes a balance between size and capability, while still offering standout features to help get the job done.
2021 Frontier 600 and 650 XTV – Promotional Pricing:
Frontier 600 6×6 $8,999 USD $10,999 CAD
Frontier 650 6×6 $9,999 USD $11,999 CAD
Frontier 650 8×8 11,999 USD $13,999 CAD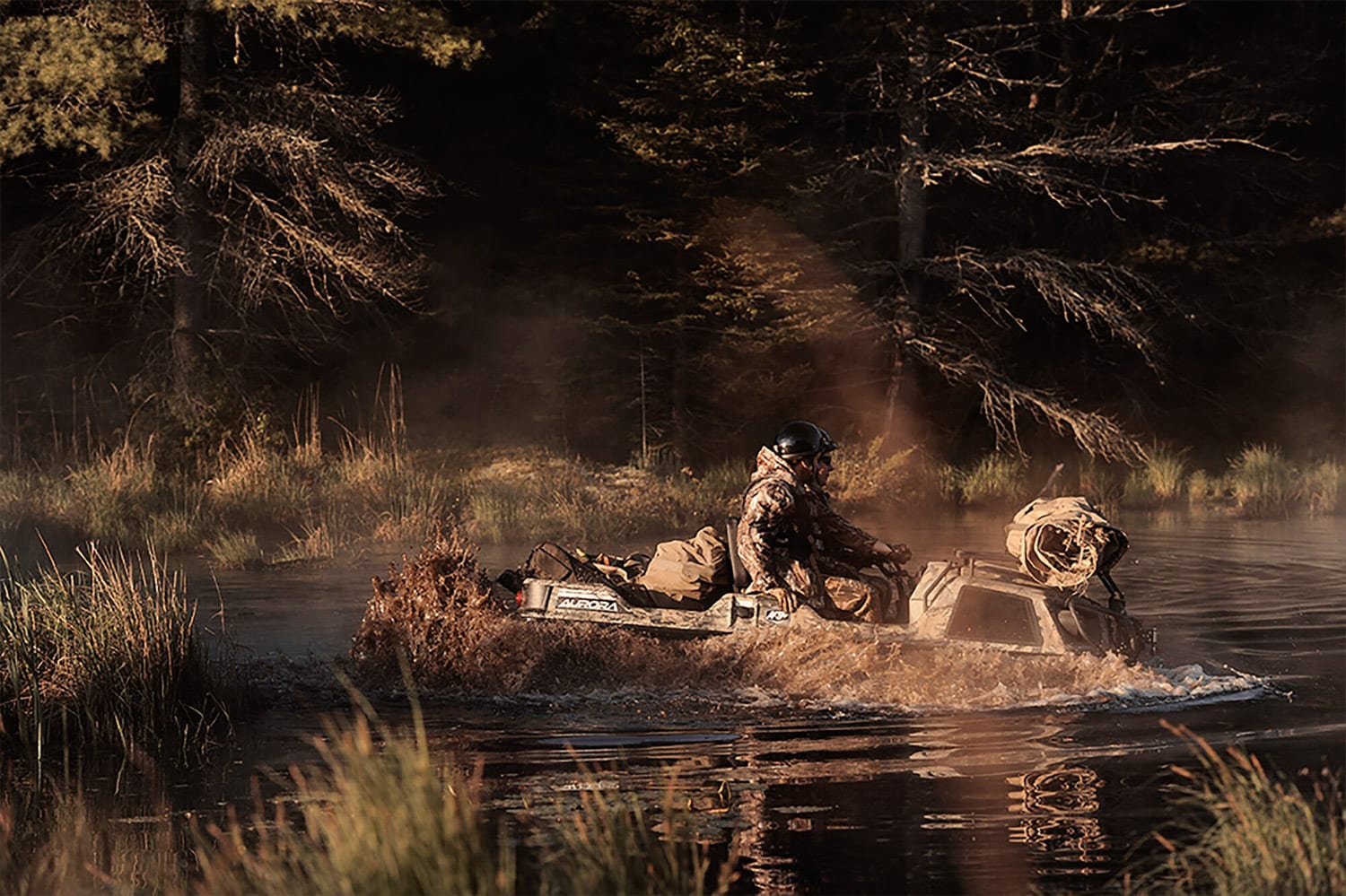 Find a dealer to schedule a test ride and explore all the exciting details and innovative technology on the 2021 model line of ARGO vehicles at www.argoxtv.com
About ARGO ARGO is the world leader in Amphibious vehicles since 1967. ARGO manufactures Xtreme Terrain Robotics (XTR) for distribution throughout the United States, Canada, Europe, South America, the Middle East, Asia as well as other international markets. ARGOs unique durability, safety and versatility are driven by its renowned engineering capability.