AUGUSTA, GA— Textron Off Road continues to innovate its off-road vehicle lineup with the introduction of the all-new, pure-utility 2019 Prowler Pro and Prowler Pro XT. Built in Thief River Falls, Minn. by the company known for precision engineering that fuels adventurers and hard workers all over the world, both models deliver quiet gas power and unmatched reliability for tackling the toughest jobs and handling the most-extreme hunts.
"Textron Off Road focused on the driver experience when developing the new Prowler Pro," said John Collins, Vice President, Consumer for Textron Specialized Vehicles. "The legacy of Textron, a leader in design and production of combat vehicles, military helicopters and advanced marine craft trusted to keep our warfighters safe, has been built into this vehicle making it a formidable work partner."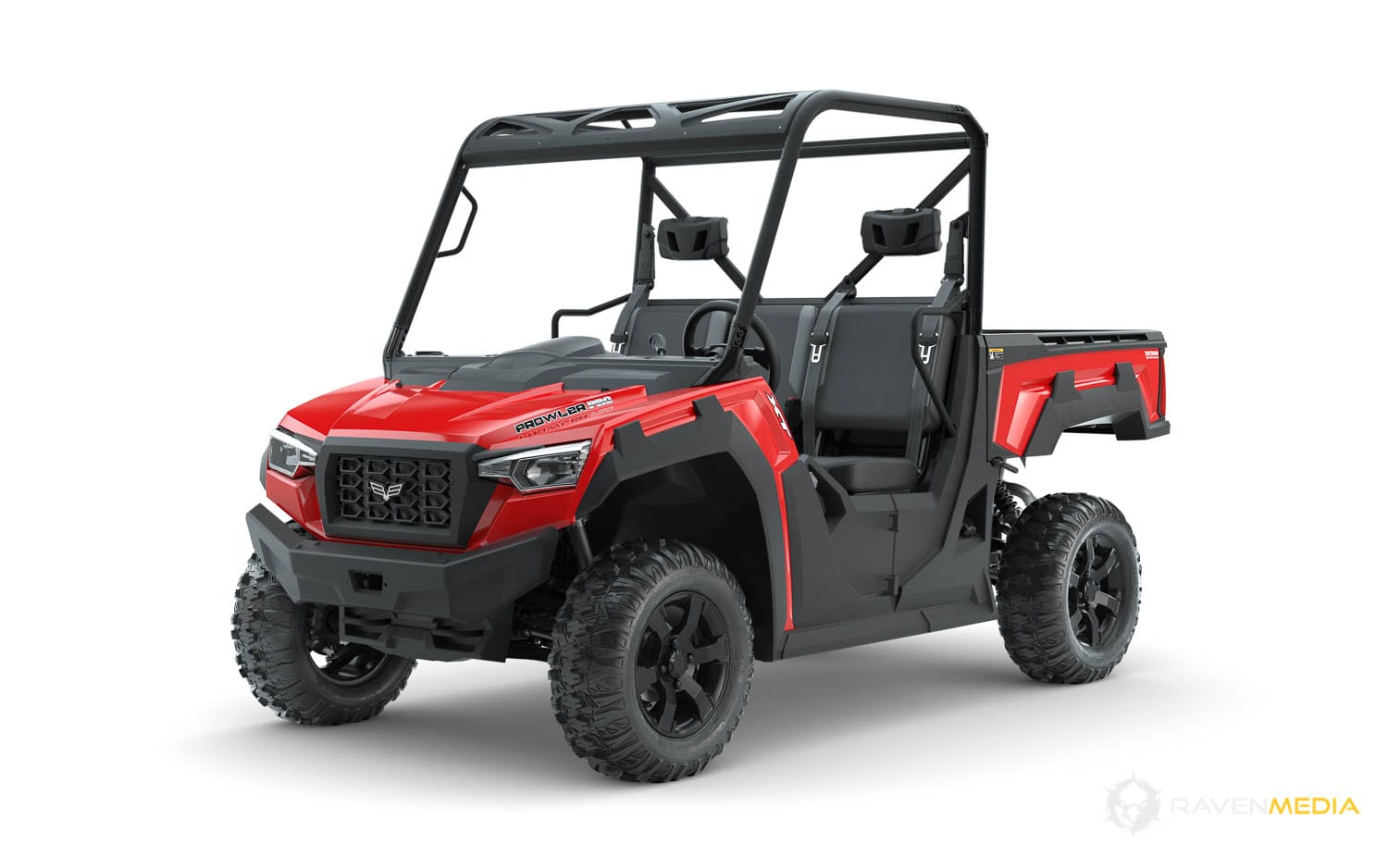 Whether its traversing farm fields, tending to livestock or pacing the thrill of the hunt, farmers and hunters appreciate a quiet vehicle. At the heart of the Prowler Pro is a 50-horsepower, whisper-quiet, 812cc EFI engine offering all the grunt needed to be a reliable work partner or haul big game. To complement the strong, silent engine, vibration-reducing engine mounts to minimize buzzing and harshness so the vehicle offers quiet power and performance. Prowler Pro also features a tuned exhaust utilizing a rubber isolator with the muffler to lessen exhaust noise.
Drive-by-wire throttle technology is matched by a carefully calibrated CVT drive system to provide ultra-smooth acceleration and off-gas deceleration. The drive-by-wire system is even programmed to compensate for unintended "foot bounce" on the gas pedal to maintain smooth power delivery when riding over rough terrain.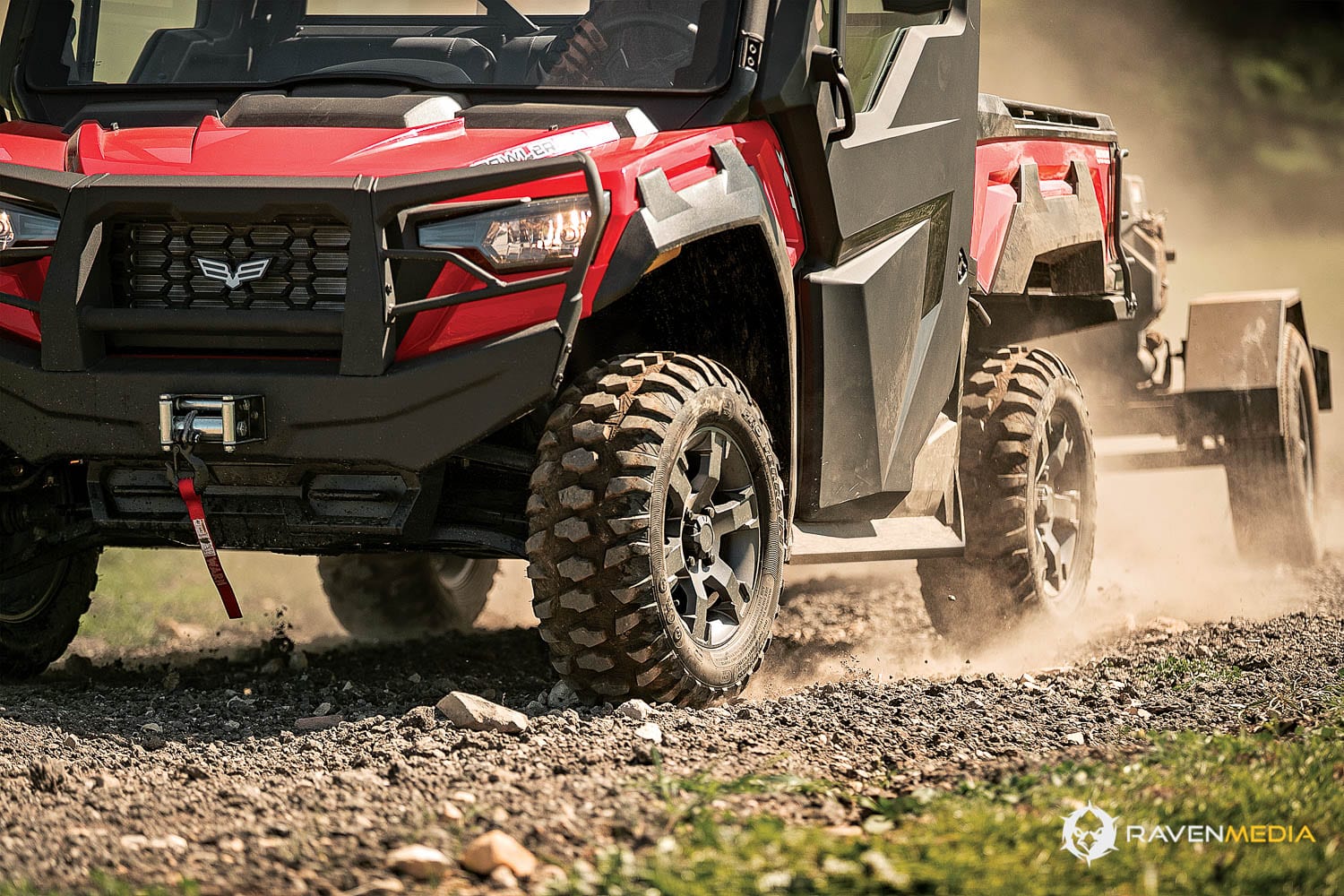 Prowler Pro offers a quiet ride experience and the comfort needed for tough tasks and long days. For a comfortable ride, the vehicle has 10 inches of front and 9.5 inches of rear suspension travel with 10.75 inches of ground clearance. The 26-inch Pro Terrain tires tackle rutted farm fields and the toughest hunting trails. Its 2,000-pound towing capacity, 1,500-pound payload and 1,000-pound cargo box capacity allow implements and game to be towed or hauled with ease. For in-cab comfort, the vehicle features a three-person bench seat perfect for work applications, and tilt steering with a column shifter for easy and comfortable operation. Its customizable speed control allows the operator to easily set a maximum speed between 25-50 mph (in 1-km increments) to ensure that ranch and farm hands are utilizing appropriate speed on the job.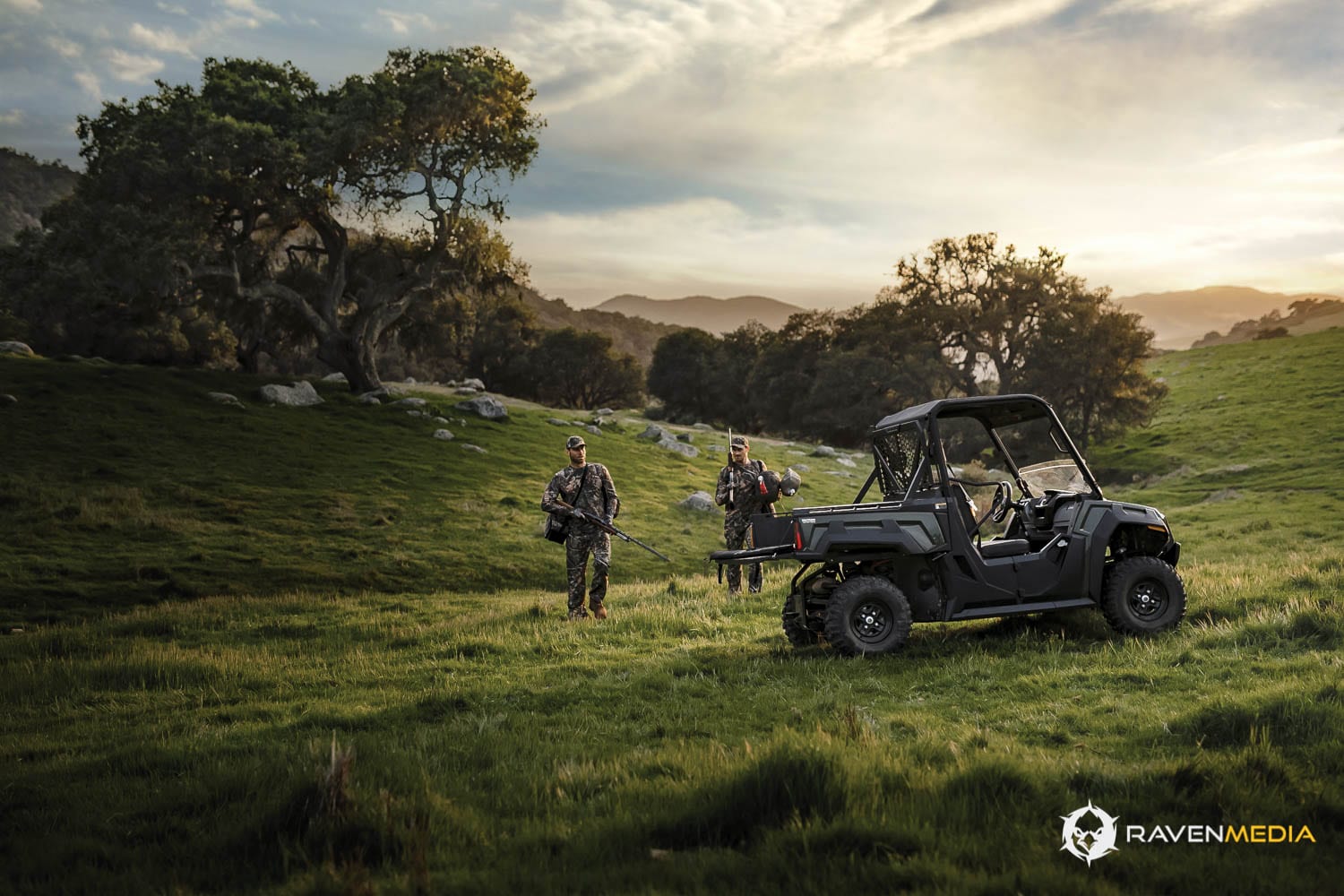 Whether hunting or farming, storage is essential, and Prowler Pro offers 17.95 cubic-feet of overall storage capacity. The vehicle also has a cargo box with 14.72 cubic-feet to haul plenty of gear or game. Its modular in-cab design allows for the removal of the passenger seats – which can be easily stored behind the driver's seat – to free up additional storage space for oversized items. The behind-the-seat storage offers easily-accessible space for quickly needed gear, while smaller items such as gloves, tools and safety goggles can be stored in the spacious glove box.
Reliability and serviceability are essential in the field or on the hunt, and Prowler Pro was developed to be a durable and easy-to-maintain work partner. Textron Off Road aggressively tested Prowler Pro for more than 1,000 hours to put the vehicle through its paces. The result is a tried-and-true work side-by-side that's durable enough to withstand the harshest tasks and conditions. For ease-of-maintenance, the Prowler Pro has toolless service components with easy-access panels, so the vehicle can spend more time in the field or at hunt camp. For maximum versatility, Textron Off Road offers more than 50 custom-built, easily installed accessories including a truck-inspired cab, a heater kit, body protection, plows, gun scabbards and lighting. Accessory packages include "Geared-Up," "Expedition" and "Decked-Out" which offer different roof, windshield, protection, lighting, and in-cab accessory options.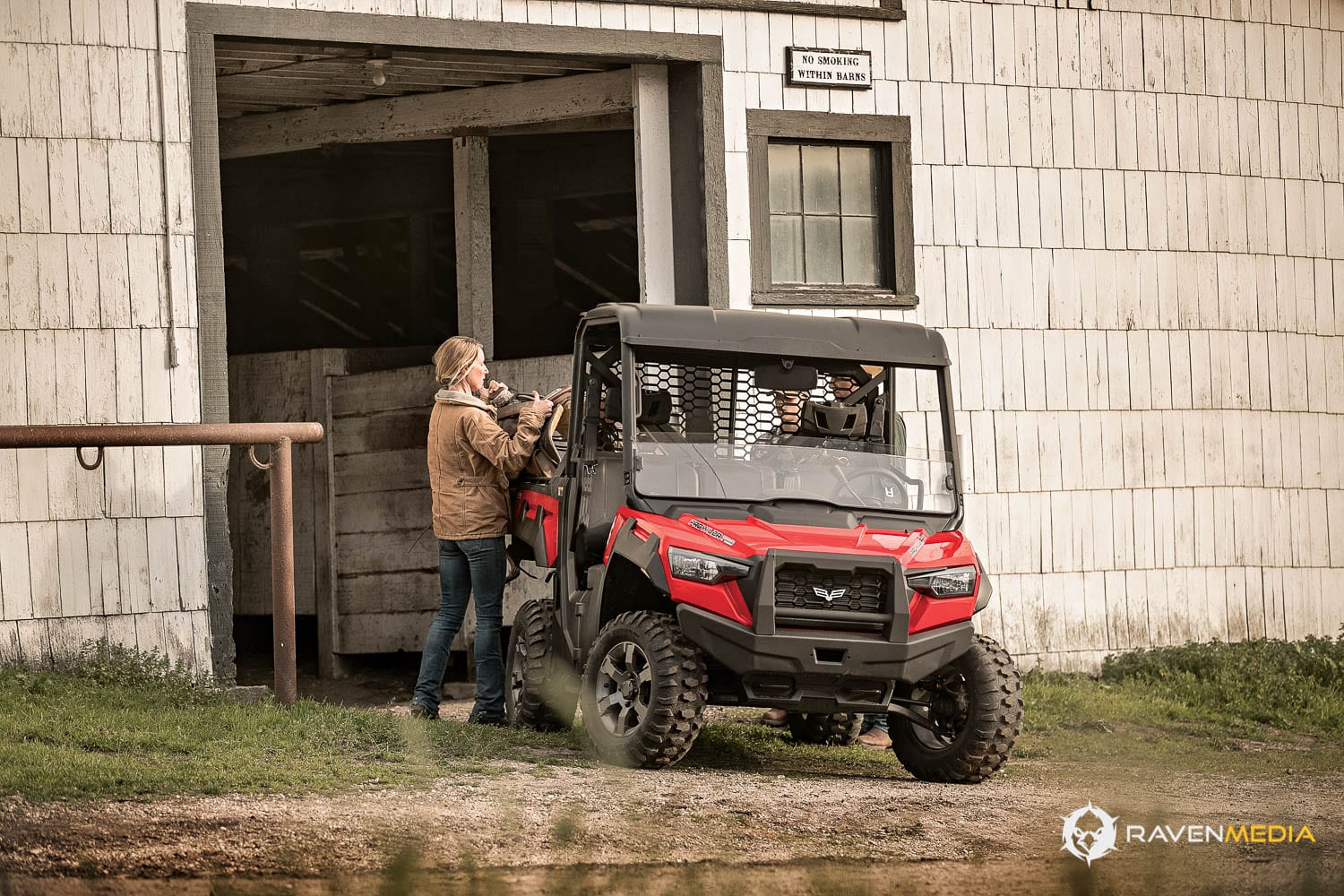 Textron Off Road offers the Prowler Pro with standard rack-and-pinion steering and 12-inch steel wheels in Marsh Green for $11,399 U.S. and $14,199 Canadian dollars. The Prowler Pro XT comes in Dynamic Charcoal or Fire Red and includes electronic power steering and 14-inch machined aluminum wheels for $12,999 U.S. and $16,199 Canadian dollars. All vehicles are sold with a 12-month warranty and will be available in dealerships in May.
About Textron Off Road
The diverse Textron Off Road product line includes gas and electric off-road vehicles for a variety of uses in work and play, including the Prowler, Stampede™, Havoc™ and Wildcat™ lines of side-by-sides and Alterra™ ATVs. Textron Off Road is a brand of Textron Specialized Vehicles Inc., a Textron Inc. (NYSE: TXT) company.
About Textron Specialized Vehicles Inc.
Textron Specialized Vehicles Inc. is a leading global manufacturer of golf cars, utility and personal transportation vehicles, snowmobiles, side-by-sides, all-terrain vehicles, professional turf-care equipment, and ground support equipment. Textron Specialized Vehicles markets products under the E-Z-GO®, Cushman®, Arctic Cat®, TextronOff Road, Jacobsen®, Dixie Chopper®, Ransomes®, TUG™, Douglas™, Premier™ and Safeaero™ brands. Its vehicles are found in environments ranging from golf courses to factories, airports to planned communities, and theme parks to hunting preserves.
About Textron Inc.
Textron Inc. is a multi-industry company that leverages its global network of aircraft, defense, industrial and finance businesses to provide customers with innovative solutions and services. Textron is known around the world for its powerful brands such as Bell, Cessna, Beechcraft, Hawker, Jacobsen, Kautex, Lycoming, E-Z-GO, Greenlee, Textron Off Road, Arctic Cat, Textron Systems, and TRU Simulation + Training. For more information, visit: www.textron.com.