Minneapolis (July 25, 2018) — Polaris Off-Road Vehicles, the world leader in powersports and off-road innovation, introduced its all-new 2019 model year vehicles with significant upgrades and technology options across its RANGER®, RZR®, GENERAL® and Sportsman® lineups.
"We had a remarkably strong first half fueled by the launch of RZR RS1™ and the innovative RZR XP® Turbo S, as well as the RANGER CREW® XP 1000 and our most popular youth vehicle, RANGER 150 EFI. These vehicles set industry standards and gave us tremendous momentum," said Chris Musso, president of Off-Road Vehicles, Polaris. "We plan to continue that momentum through industry-leading innovations and providing consumers the ultimate riding experience with our model year 2019 launches."
Polaris RANGER is the industry's best-selling utility side-by-side 10 years running and it continues to advance the technical offerings and upgrade options across the 2019 lineup. For the first time, select 2019 RANGER XP® 1000 EPS models are available with RIDE COMMAND® technology as a factory-installed package and additional NorthStar Editions color options are available to choose from. The RANGER XP 1000 and RANGER CREW XP 1000 family also expanded to include the all new High Lifter® Edition and the 20th Anniversary Limited Edition.
Polaris RZR, the world's best-selling sports performance side-by-side lineup, introduced a completely refreshed Xtreme Performance line with aggressive styling and performance upgrades proliferated through the entire offering. For model year 2019, consumers can choose RIDE COMMAND, now available in all XP 1000 colors, or the new RZRXP 1000 DYNAMIX® vehicles, formerly only available on select turbo models. To round out the 2019 line, the industry's best and broadest trail lineup received a power up, boosting the RZR S4 1000 — the only trail-ready recreational four-seater — to 100 horsepower.
Polaris GENERAL®, born from adventure, continues to grow its position as the No.1 best-selling sport utility vehicle. In addition to performance and technology upgrades, new colors and graphics are available across the entire lineup. Consumers have more choice than ever with multiple colors available for the GENERAL Deluxe model and a limited edition Breakout Camo model.
Polaris Sportsman® continues to deliver the No. 1 best-selling automatic ATV in the industry with new colors on premium models and improved electric power steering on all EPS models. These improvements, along with the vehicle's rider-inspired design and proven durability, allow consumers to ride harder, go further and do more. Sportsman is legendary tough.
For more in-depth new model information please see below or for complete 2019 Polaris ORV details visit : www.polaris.com
2019 RANGER XP 1000 EPS High Lifter Edition — Starting at $19,999 MSRP
2019 RANGER CREW XP 1000 EPS High Lifter Edition — Starting at $21,499 MSRP
Purpose built for extreme mud performance, the RANGER High Lifter Edition is equipped with factory-installed industry-exclusive redesigned half doors with all-new one-inch water drains. The powerful machine delivers 82 horsepower and unrivaled industry-leading 11 inches of suspension travel for a smooth ride. Adventure-seeking mud consumers will experience a 20 percent increase in overall driveline strength and a new geared revers transmission allowing for robust durability that will cut through the mud pits all day long. The 28-inch Outlaw 2 tires, arched A-Arms and 13.5 inches of ground clearance get riders through the toughest mud pits. The RANGER CREW XP 1000 EPS High Lifter Edition continues to stand strong as the industry's only six-seat mud machine.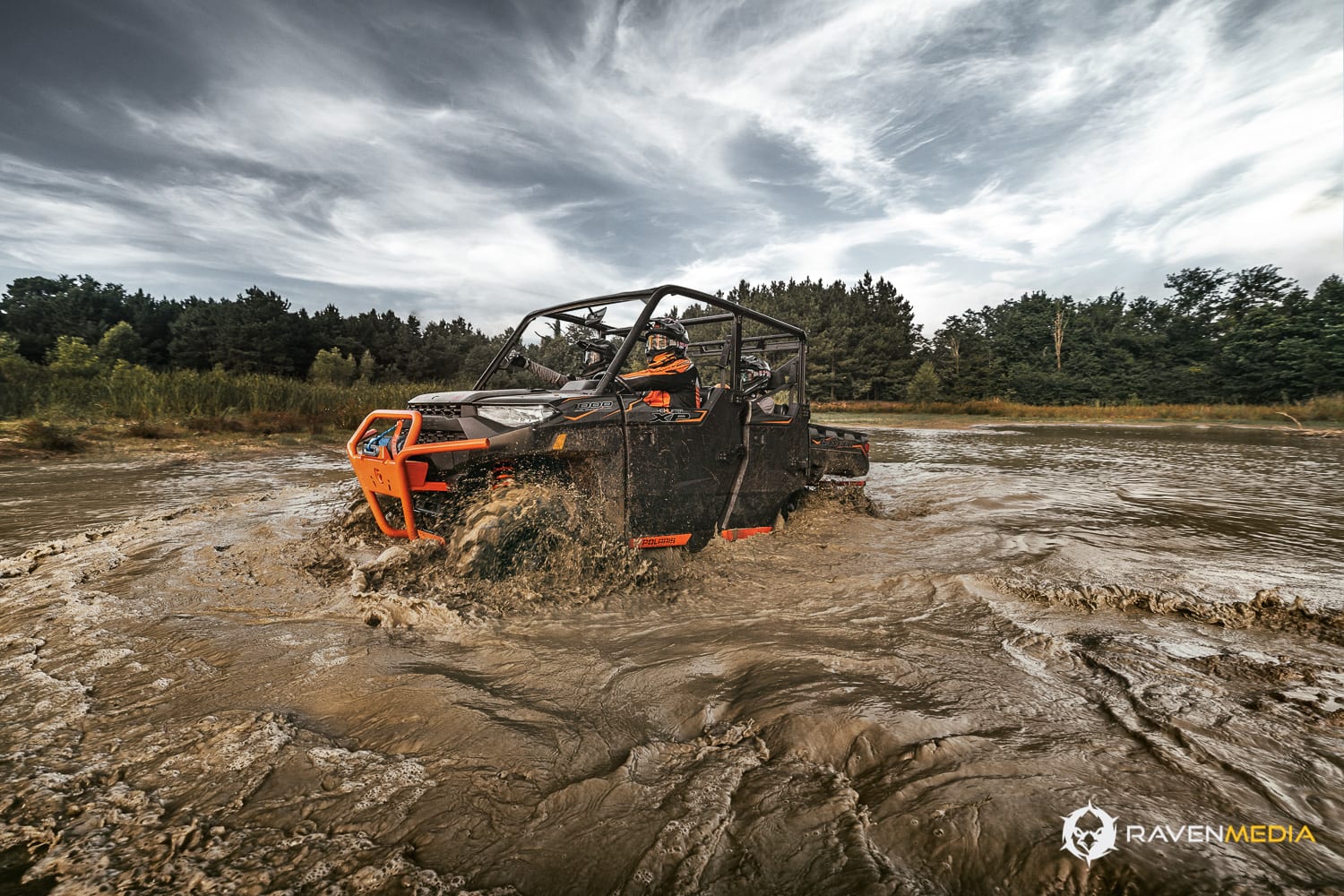 2019 RANGER XP 1000 EPS RIDE COMMAND — Starting at $17,999 MSRP
2019 RANGER XP 1000 EPS NorthStar Edition RIDE COMMAND — Starting at $25,999 MSRP
Polaris' RIDE COMMAND technology is now available as a factory-installed package for RANGER XP 1000 EPS and RANGER XP 1000 EPS NorthStar Edition models for an improved, more refined riding experience. The seven-inch glove-touch display features built-in navigation and front and rear cameras. The system provides vehicle diagnostics, allows smartphone connectivity and factory-installed in-dash speakers. A topographical map allows consumers to better navigate trail overlays and drop waypoints to remember key locations such as a campsite or deer stand. An interactive interface gives every type of rider the freedom to stay connected while hunting, working on their ranch, or trail riding.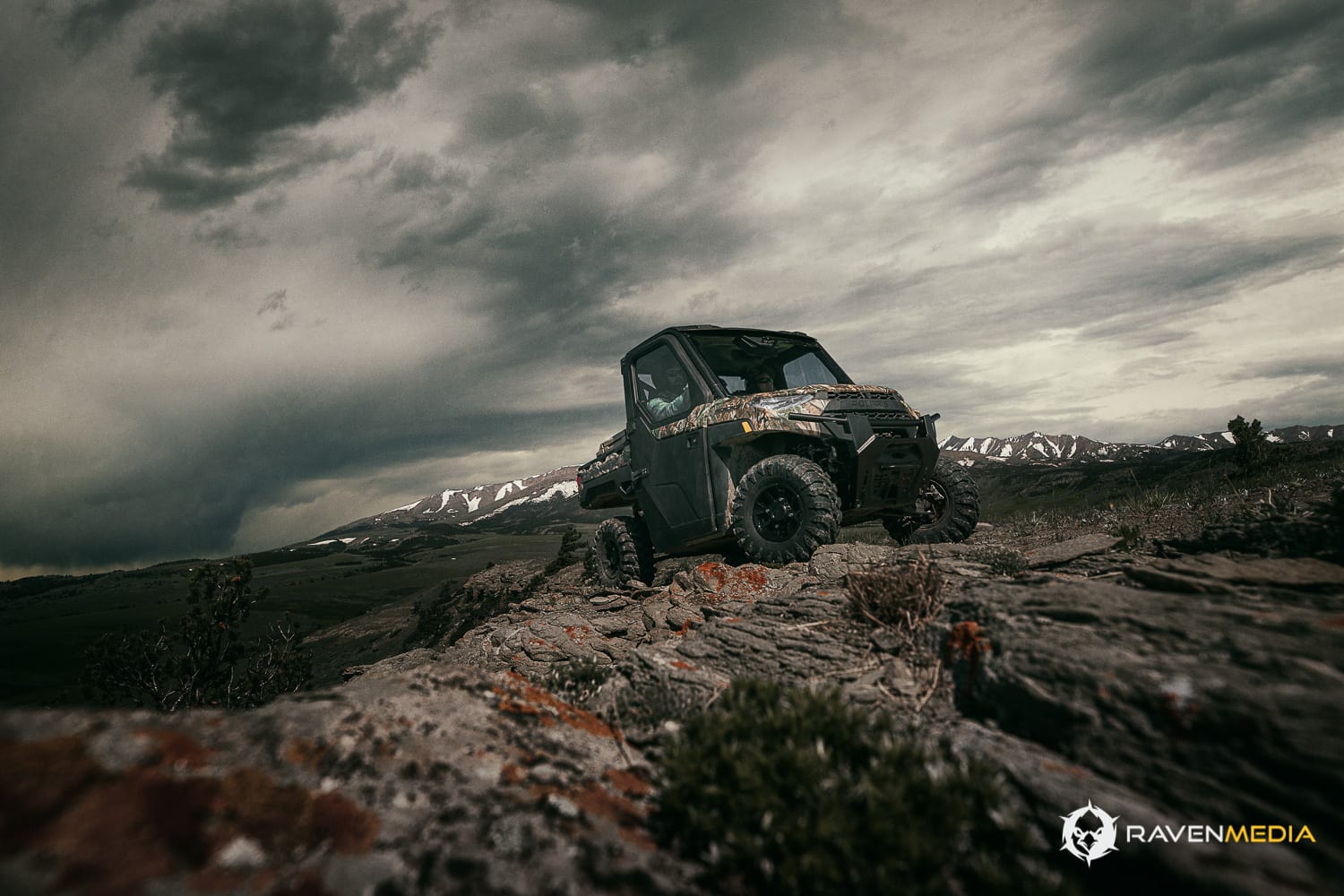 The 2019 RANGER XP 1000 EPS and RANGER XP 1000 EPS NorthStar Edition models are available in four new color options including Steel Blue, Pearl White, Magnetic Gray and Polaris Pursuit® Camo.
2019 RANGER XP 1000 EPS 20th Anniversary Limited Edition — Starting at $16,799 MSRP
2019 RANGER CREW XP 1000 EPS 20th Anniversary Limited Edition — Starting at $17,799 MSRP
To commemorate two decades of innovation, Polaris RANGER is releasing 20th Anniversary Limited Edition RANGERXP 1000 EPS and RANGER CREW XP 1000 EPS models. The 20th Anniversary models offer the same durable design and owner-inspired improvements along with a special two-tone maroon and tan color option and custom embroidered seats. Limited quantities will be built and inventory will move quickly.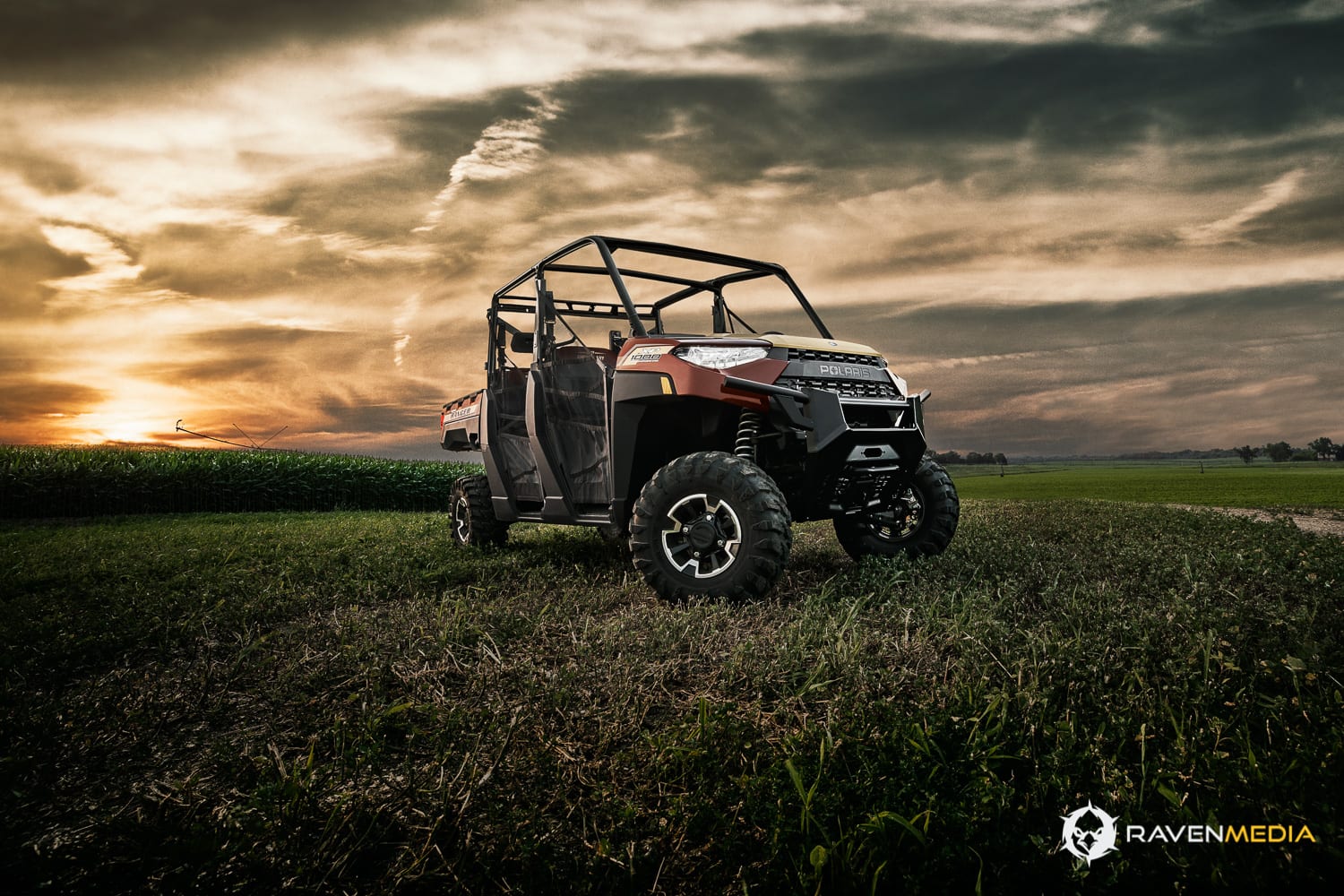 2019 RZR Xtreme Performance Lineup — Starting at $17,999 MSRP
The Xtreme Performance lineup has never looked so good. The 2019 RZR Xtreme Performance machines are cut more aggressively with a chiseled muscular stance, wicked LED accent lights and brand-new LED headlights. Inside, the cockpit features premium digital instrumentation, more storage and the XP 1000 lineup now offers all-new technology DYNAMIX active suspension and RIDE COMMAND. Formerly only available in the XP Turbo lineup, DYNAMIX is the world's only off-road suspension smart enough to continuously adjust the shocks on the fly, giving a more comfortable and high performance ride.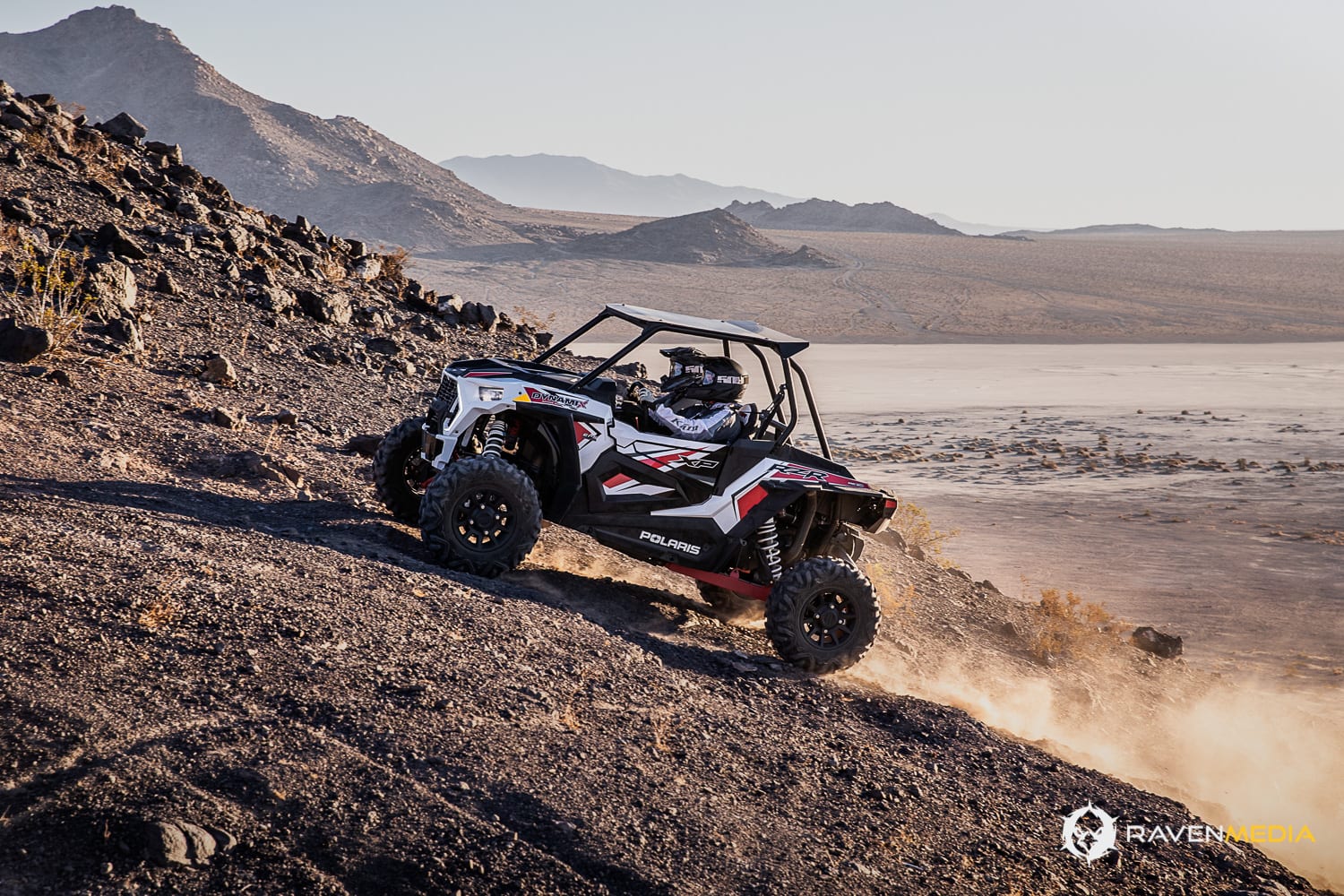 2019 RZR S4 1000 — Starting at $18,999 MSRP
The industry's only trail four-seater, the new 2019 RZR S4 1000 boasts 100 horsepower to make it the highest performing trail-ready recreational side-by-side. Polaris offers the best and broadest range of trail-ready machines in the industry with pricing starting as low as $10,299.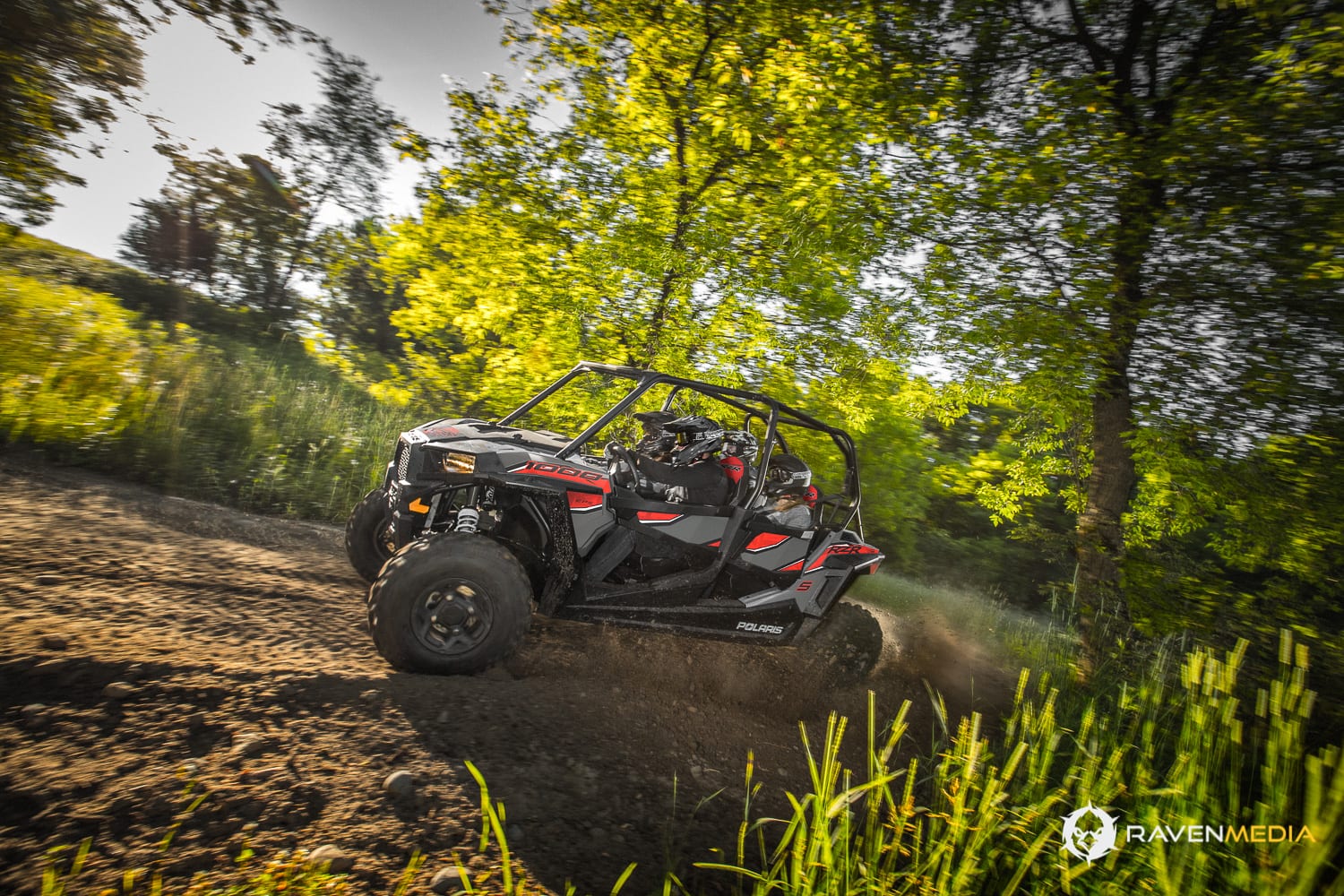 2019 GENERAL — Starting at $16,299 MSRP
The industry's best-selling sport utility vehicle brings new colors and graphics for 2019 including bringing the first-ever factory-installed bronze wheels on the popular RIDE COMMAND edition.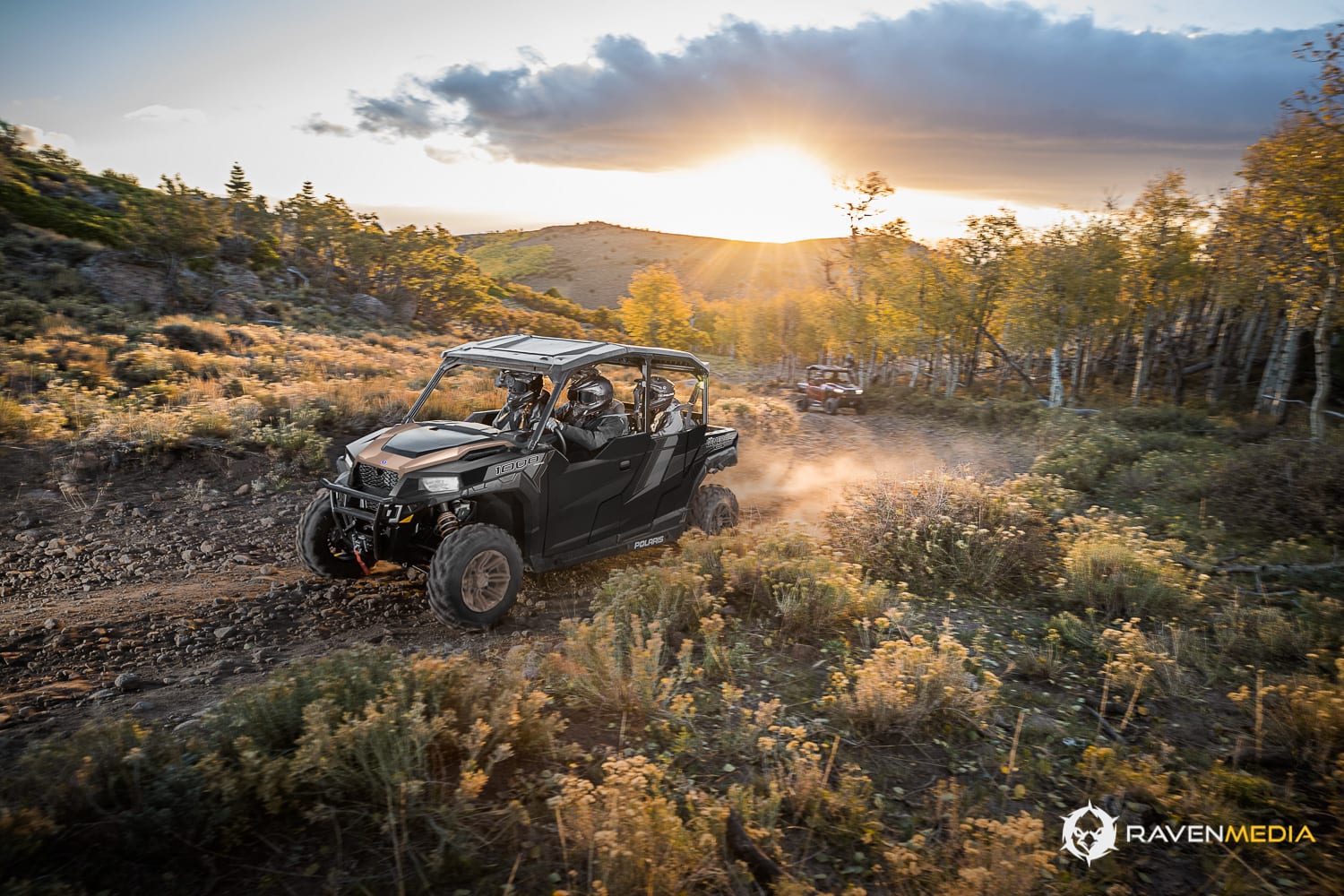 2019 Sportsman — Starting at $5,999 MSRP
The legendary Sportsman 450 and 570 lineup delivers ultimate performance at an unbeatable price and brings new colors on premium models and improved electric power steering on all EPS models for 2019.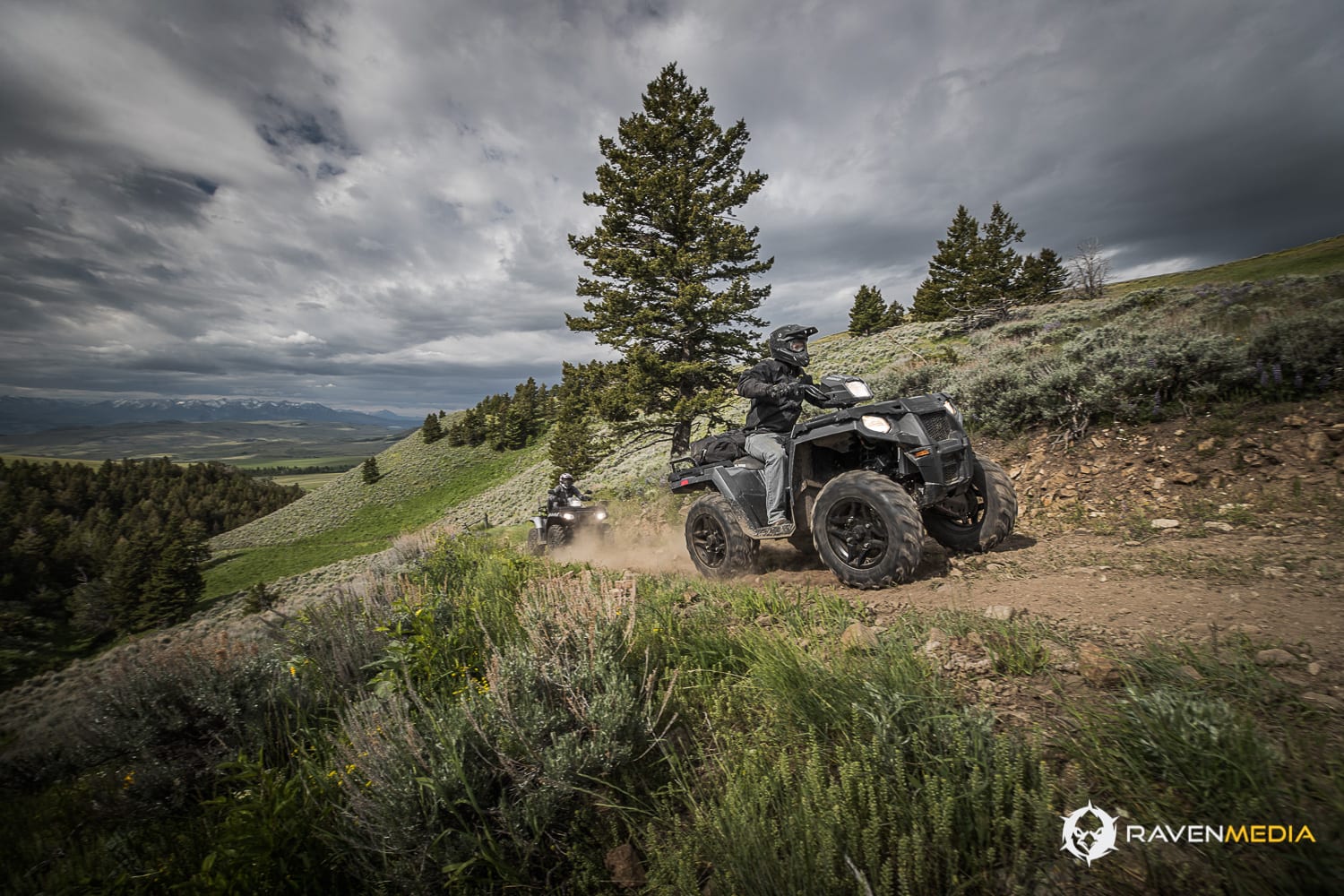 Find more information about Polaris' 2019 model year Off-Road Vehicle lineup and other recently launched 2019 models at Polaris.com.
About Polaris
Polaris Industries Inc. (NYSE: PII) is a global powersports leader that has been fueling the passion of riders, workers and outdoor enthusiasts for more than 60 years. With annual 2016 sales of $4.5 billion, Polaris®, innovative, high-quality product line-up includes the RANGER®, RZR® and Polaris GENERAL® side-by-side off-road vehicles; the Sportsman® and Polaris ACE® all-terrain off-road vehicles; Indian Motorcycle® midsize and heavyweight motorcycles; Slingshot® moto-roadsters; and Polaris RMK®, INDY®, Switchback® and RUSH® snowmobiles. Polaris enhances the riding experience with parts, garments and accessories, along with a growing aftermarket portfolio, including Transamerican Auto Parts. Polaris®'s presence in adjacent markets globally include military and commercial off-road vehicles, quadricycles, and electric vehicles. Proudly headquartered in Minnesota, Polaris serves more than 100 countries across the globe. Visit www.polaris.com for more information.