New Hamburg, ON, August 14, 2017 – ARGO, the world's leading amphibious Xtreme Terrain Vehicle (XTV) manufacturer, today unveiled its 2018 model line up, featuring several new off road vehicle options for adventure enthusiasts and a brand new ATV product line – the ARGO Xplorer series.
The new ARGO Xplorer series line up of ATVs is a first for the company which for 50 years has made its mark in the powersports industry with its unique, amphibious vehicles, renowned for their 'go anywhere' capabilities.
Featuring the highest standards of performance and innovation, the new ARGO Xplorer ATVs are available in 1-up riding with the XR 500 in base, EPS and LE configurations and for 2-up riders with the XRT 500 base, EPS and LE or XRT 1000 LE.
"For 50 years, ARGO has been the go-to vehicle of choice for outdoorsmen, adventure seekers and commercial operators who work and play in the world's most challenging environments," commented Brad Darling, ARGO XTV President. "Our new Xplorer series of ATVs builds upon that rich history of pushing the limits of what an off road vehicle is capable of by providing recreational end users with a whole new suite of competitive options in the one and two seat segments of the market. Before we decided to enter the space, we surveyed ARGO owners, and found that 66 per cent of them currently own ATVs. The results of this survey and after analyzing the market, we saw that there was a huge need for a full size ATV at a mid-sized price point. While some may say that we're straying from amphibious roots, with ARGO, there is one thing you always need to keep top of mind – if it carries our name, it's built with pride for people who appreciate technology, quality and a long-running tradition of grabbing life by the handlebar; whether that be Xploring the trails, fishing the streams, hunting the backwoods or blazing across the countryside."
2018 ARGO XPLORER XR 500 / EPS / LE
A fun and fuel efficient entry level model outfitted for maximum enjoyment, the XR 500 is a full size ATV platform that churns out exceptional value and delivers a list of class leading features to appeal to the most discerning of riders. With a 39 HP electronic fuel injected engine, the versatile unit includes large rack capacity, ample ground clearance and comfortable suspension travel for the smoothest of rides. All ARGO Xplorer ATV's also come equipped with a standard, anti-vibration 2 inch hitch receiver.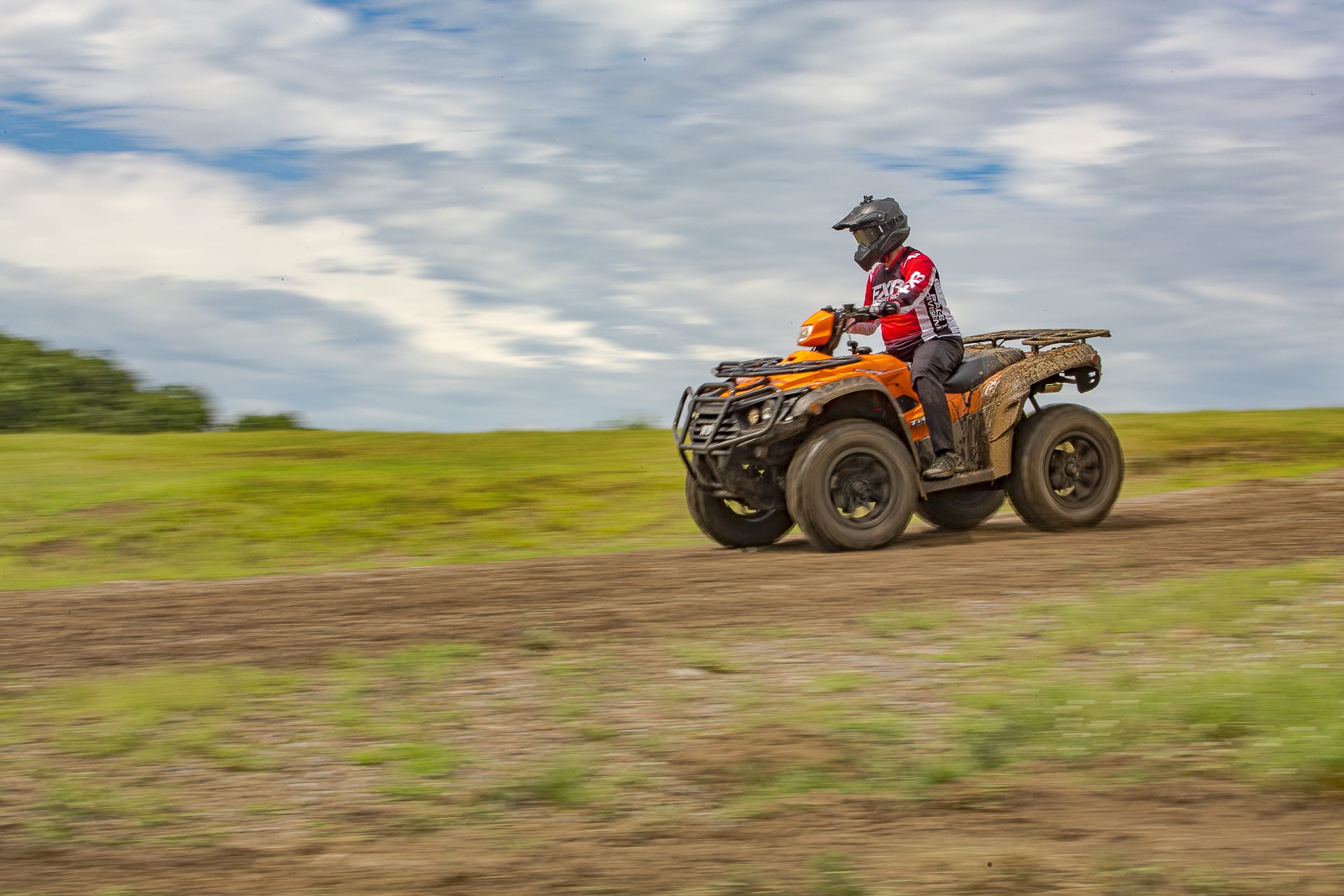 For precise and easy control on the roughest trails the Xplorer's Tri Mode Speed Sensitive Electronic Power Steering (TMSS eps) provides riders with selectable minimum and maximum assist to ensure all day comfort and increased rider control eliminating kick-back while minimizing steering effort in tight turns and rocky terrain.
For riders looking for ultimate performance packed into a lightweight chassis, the XR 500 LE is the ideal option for rough and tough conditions. Its 26 inch premium Innova tires mounted on 14 inch black aluminum wheels provide ultimate traction and linear, predictable steering control while the two and four wheel drive system with electric push button control and locking front differential allows riders to easily conquer the most challenging of terrain.
2018 ARGO XPLORER XRT 500 / EPS / LE
Available in the same trim levels as the XRs, the extended wheel base, two-up XRT 500 offers impressive class leading comfort for recreational users looking to share the exhilaration of all day riding. The ergonomically designed raised rear seat provides exceptional comfort and visibility for the passenger while raised passenger foot rests are complimented by adjustable, well positioned rear grab handles. A single handlebar mounted halogen headlight (LE models) and dual under rack mounted projector beams makes for one of the best lighting package in the industry. The Xplorer's aggressive styling doesn't end there – the XR and XRT 500 models also feature performance inspired, fully functional chrome dual exhaust outlets that sound as good as they look.
2018 ARGO XPLORER XRT 1000 LE
For riders who won't settle for anything less than the maximum in off-road performance, convenience and style, the Xplorer XRT 1000 LE is a new category leading contender with countless practical innovations designed to enhance both customer satisfaction and driveability alike. Featuring a powerful V-twin, 997cc, 4 stroke, single overhead cam engine, the XRT 1000 LE comes equipped with active descent control and an electric un-locking, turf mode, rear differential. In high or low range 4-wheel drive, if things get slippery the handle bar mounted control activates the electronic locking front differential – providing maximum grip at all four wheels.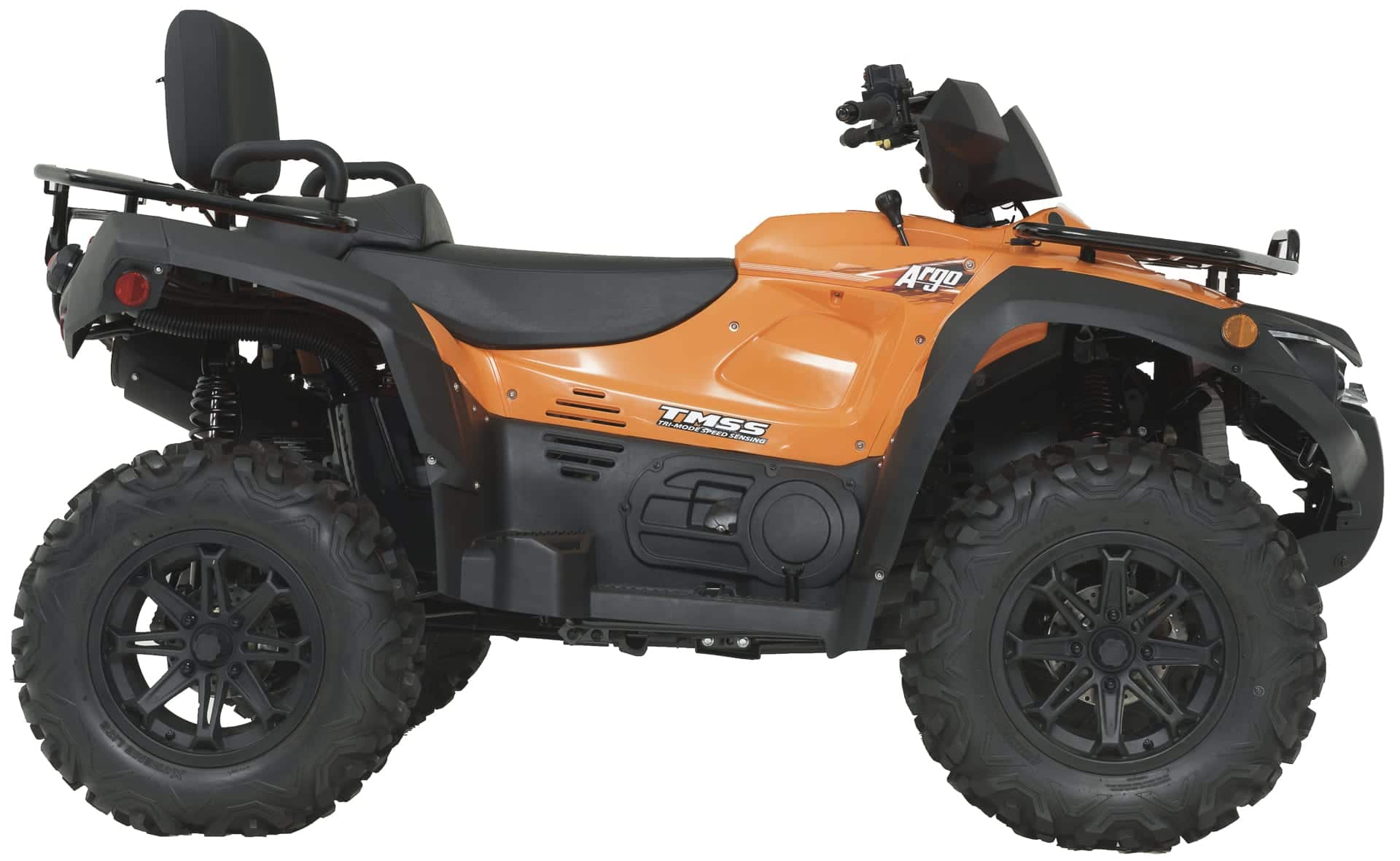 With class leading horsepower, rack capacity, ground clearance and suspension travel, the XTR 1000 offers the ultimate performance for the most serious of riders. With the Tri-Mode Speed Sensing electronic power steering, not only does it sense speeds and adjust, it allows riders to manually select three different modes depending on their personalized riding preference.
The new 2018 ARGO Xplorer series of ATV models has already begun and vehicles will be available in dealerships across North America for the Fall selling season.
For 50 years, ARGO has built the most successful amphibious Xtreme Terrain Vehicles in the world. With a multitude of applications including commercial, public sector, robotics, and personal recreation, ARGO's will climb, crawl or swim anywhere users need to go.
Building on this impressive track record, ARGO is hard at work developing technology that supports alternate forms of mobility to take people places they have never gone before and eagerly looking towards what the next 50 years will bring.
To learn more about ARGO, or to find your local dealer, visit www.ARGOxtv.com. Join the conversation on Facebook at Facebook.com/ARGOXTV, on Twitter at @ARGO_XTV, and on Instagram at @ARGO_XTV.
About ARGO
ARGO Xtreme Terrain Vehicles (XTV) have been manufactured since 1967. ARGO markets its recreational and commercial products through a network of independent dealers and distributors located throughout the United States and Canada and through distributors representing dealers in Europe, Russia, South America, the Middle East, Asia and other international markets. ARGO's unique durability, safety and versatility are driven by the renowned engineering capability of its parent company, Ontario Drive & Gear Ltd. (ODG). Since 1962, ODG has manufactured quality precision gears and transmissions.